Its been a while since I last came to Clarke Quay (4.5 rating). Used to come here more often because of Liang Court, Meidiya and the Kinokuniya there. However, it has been closed for a while, and not because of covid. It was a pity. There was also a Holey Moley mini golf bar which was interesting and fun for small group gatherings, but sadly it also closed just a few months ago.
Was thinking of what to do after ramen, and places to go. At the end of the day, decided to just sit by the Singapore River with my kid and enjoy the breeze, watch the boats go by and even saw a slingshot opposite the river get launched.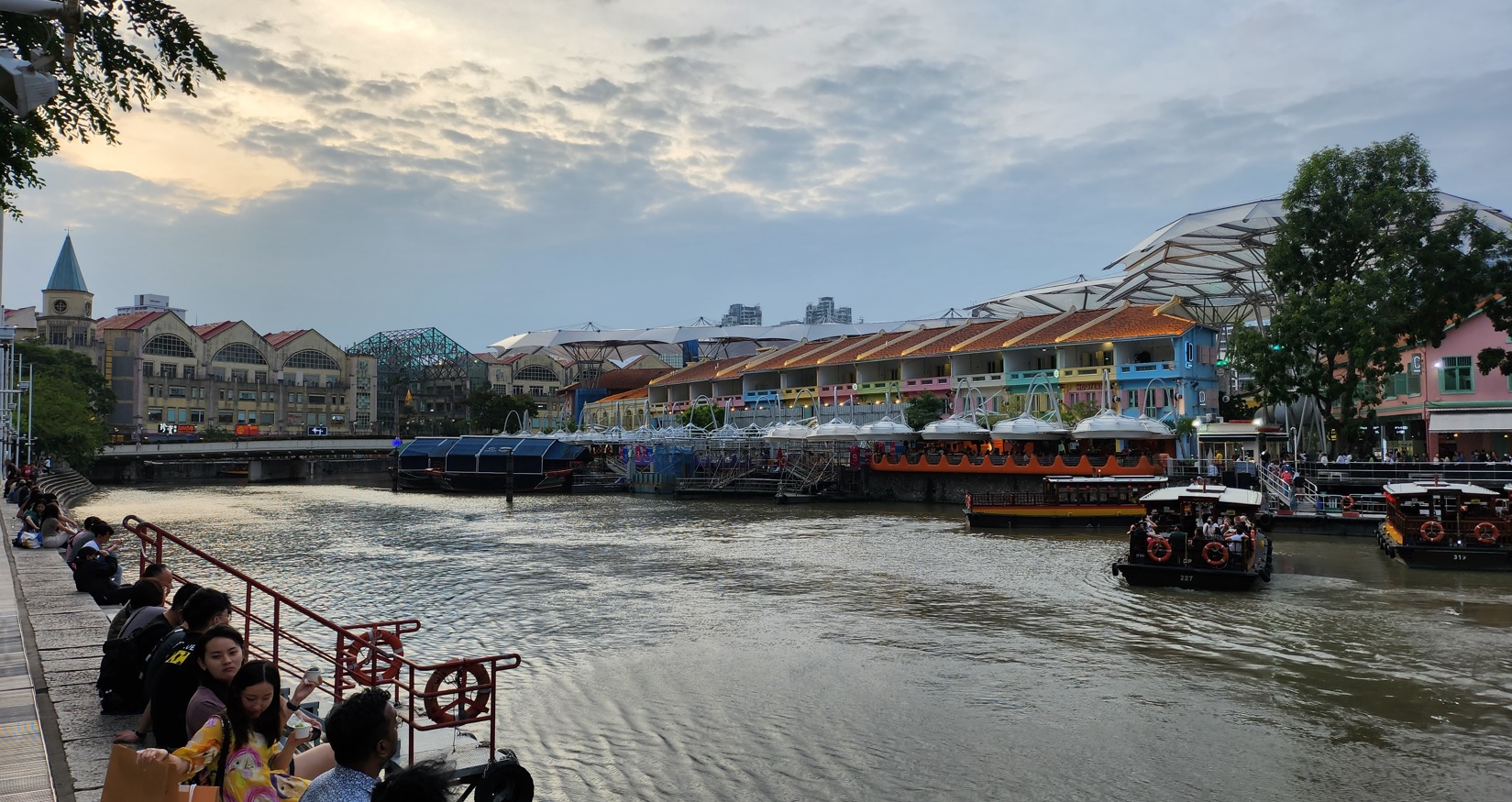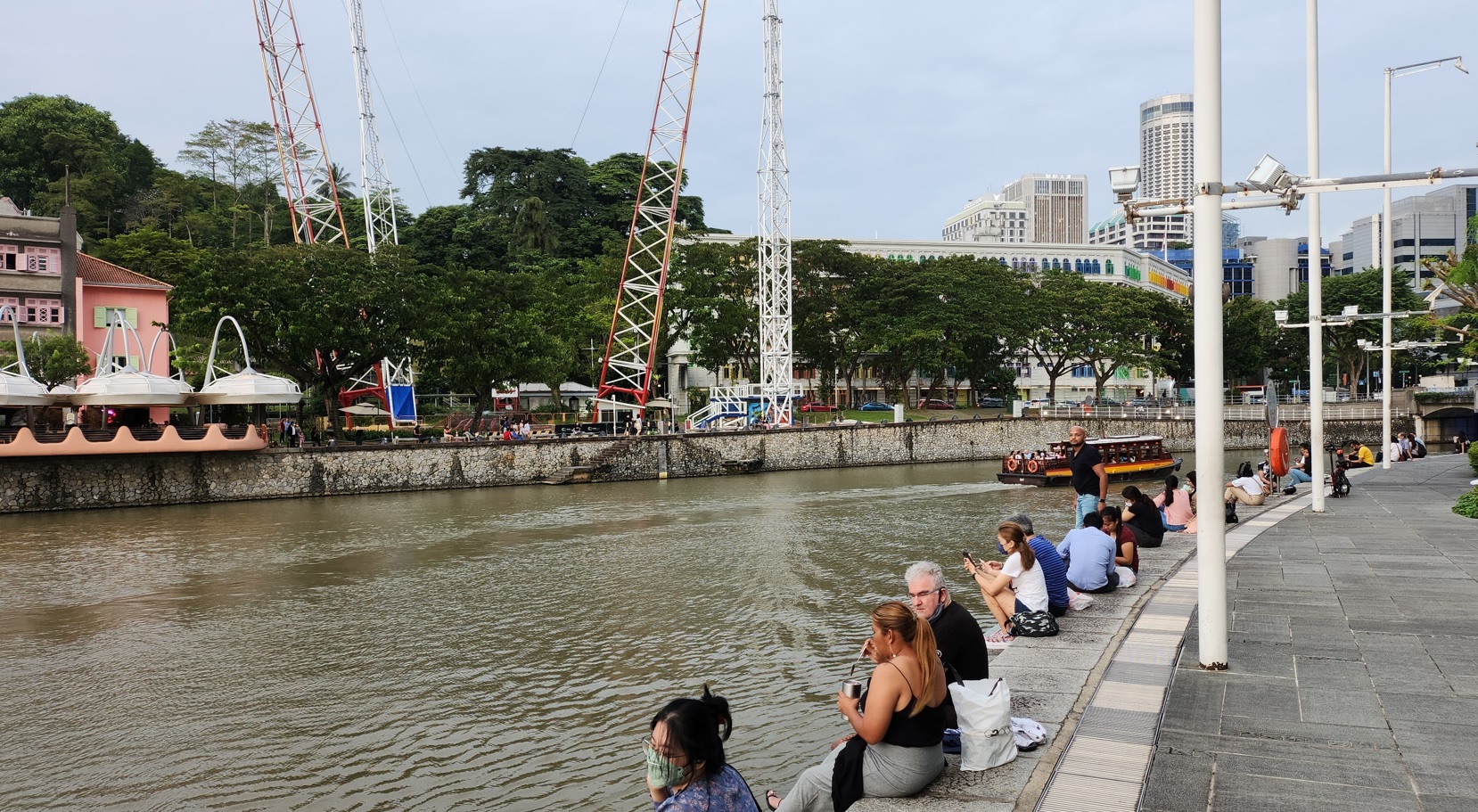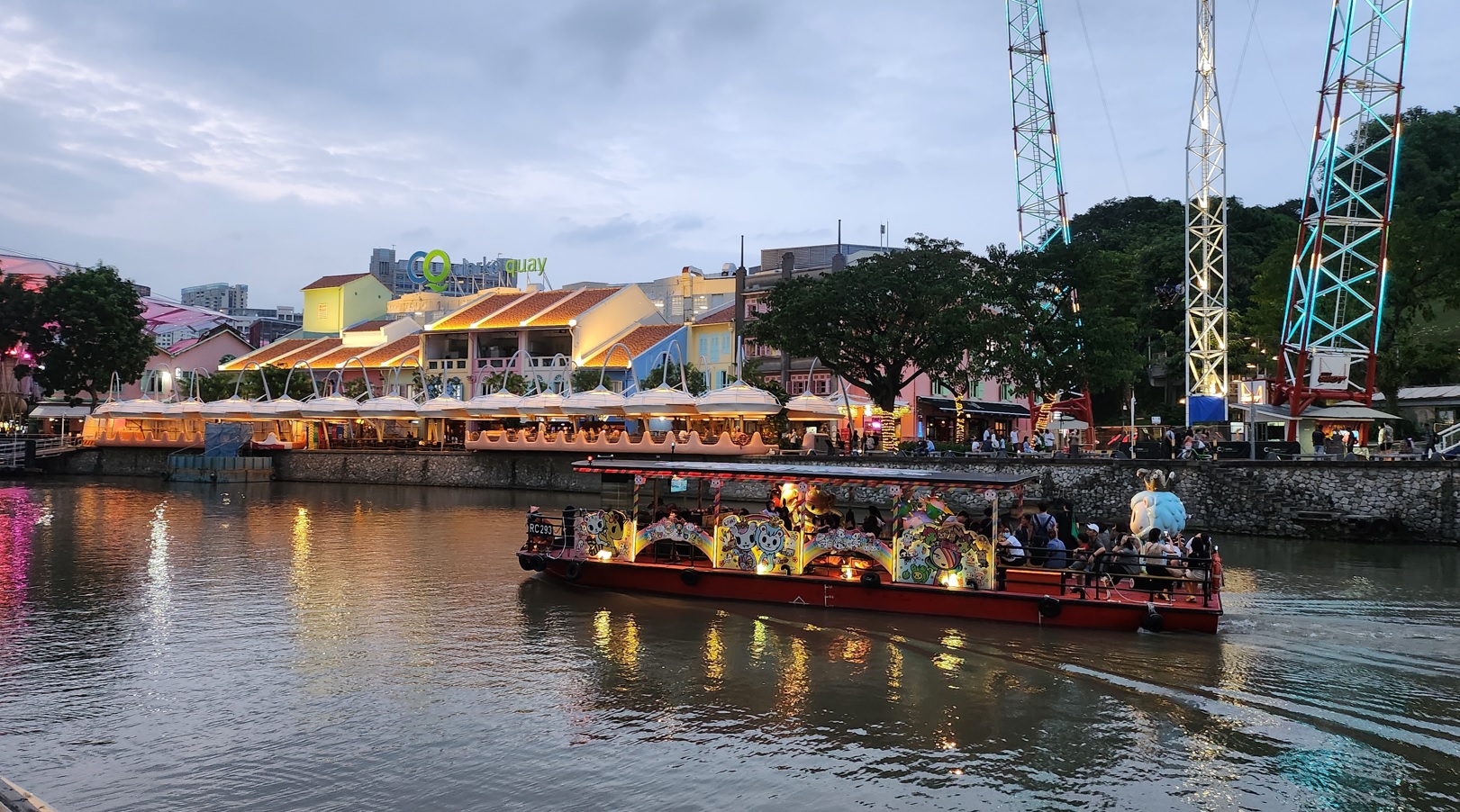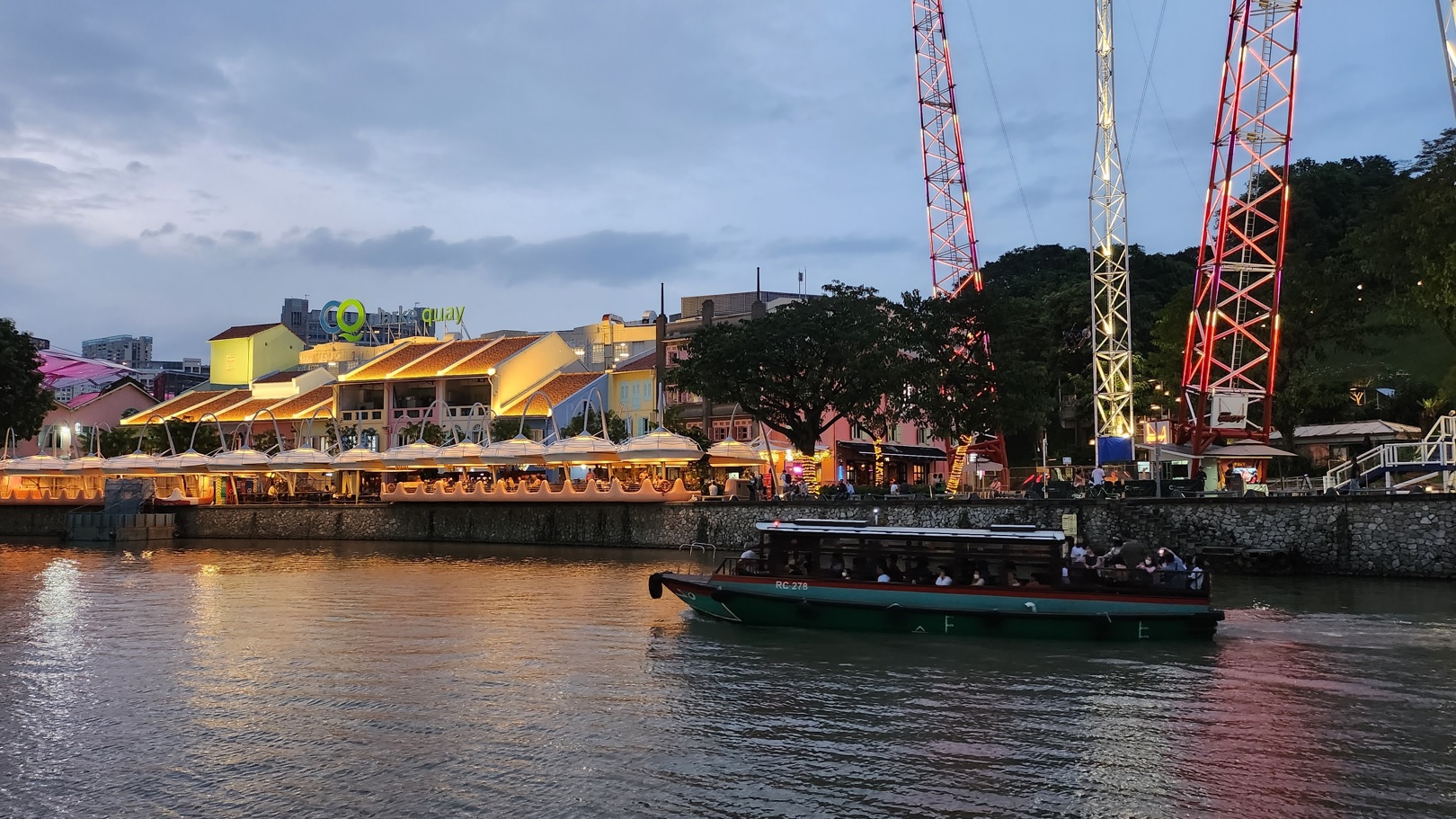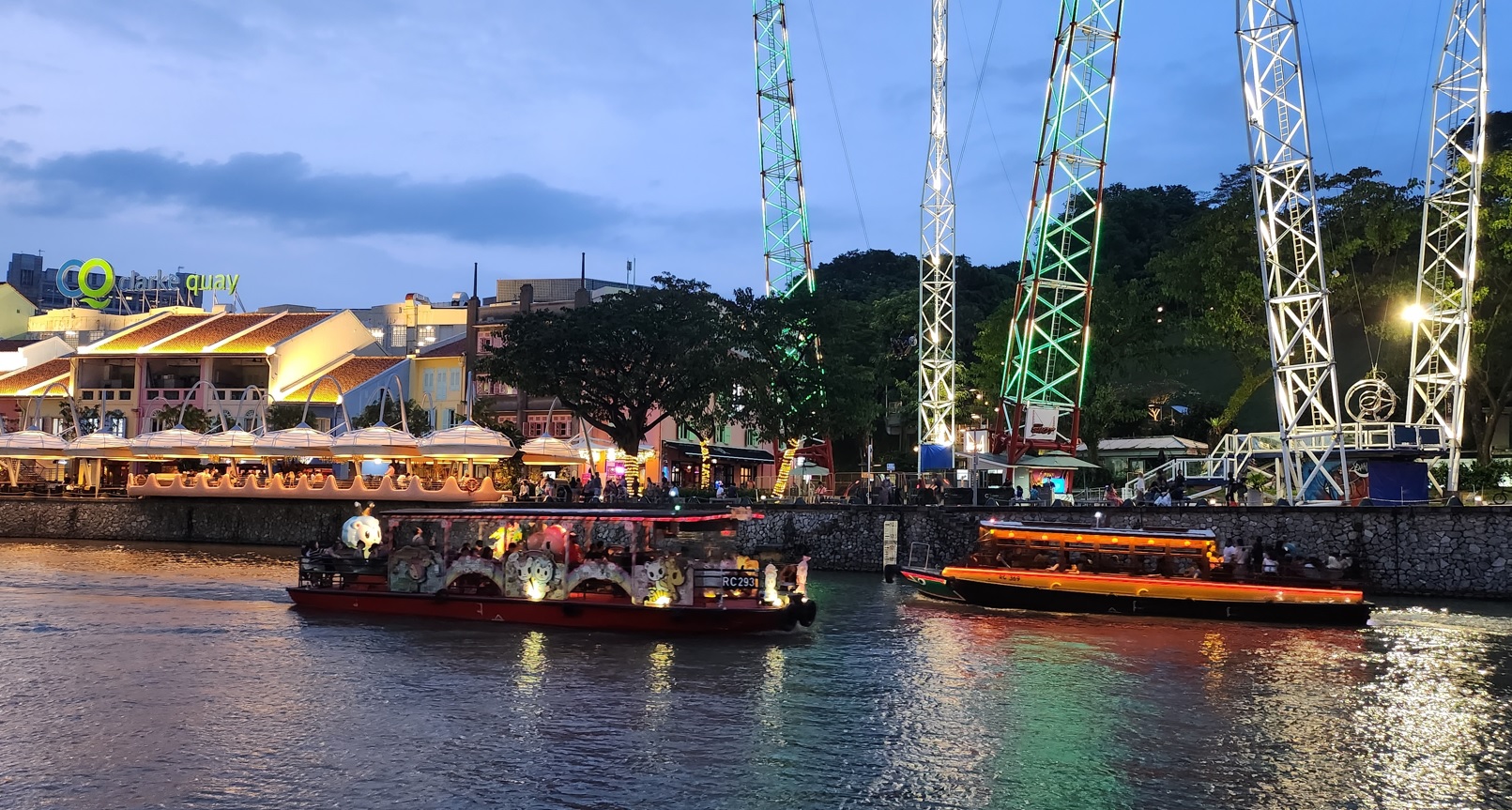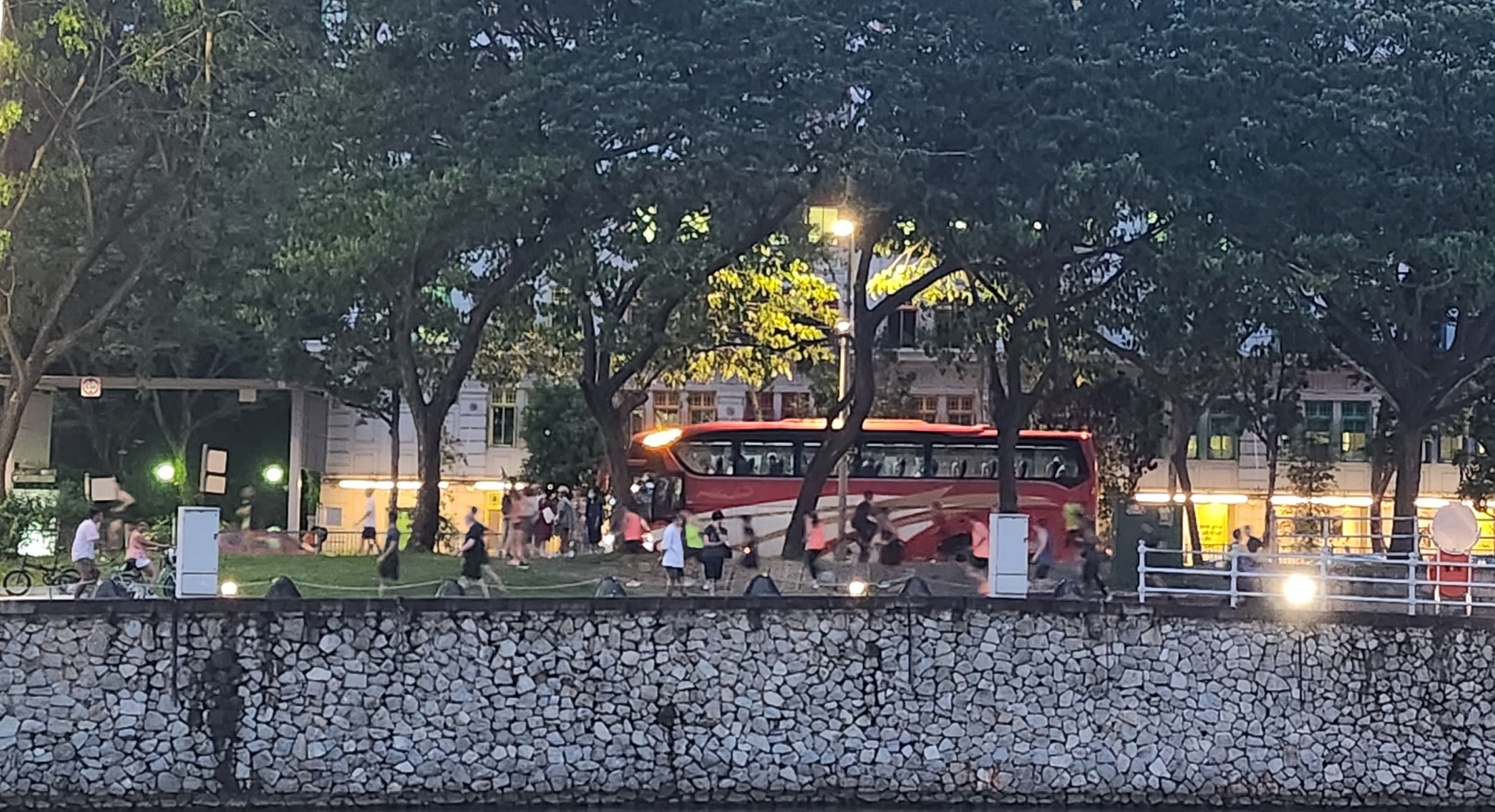 Sat there until the sun has set and it was kind of dark. Saw some boats, and some looked pretty cute. Waved to some of the people in the boats and they also waved back.
Could also see a lot of runners run by. There were a lot of other people also just chilling by the Singapore River, some lovers, some by themselves. Sat there and told kid about older Singapore and showed him the black and white photos of boats in the river.
The boats ran quite frequently and were each almost fully filled at night. Perhaps one day we will take the river cruise ourselves!