Embarked on a forest adventure with my kid at the Clementi Forest (4.7 rating). It was the first time I have been to the Clementi Forest and we are there with experienced guides from Natural Instinct. Hopefully this post gives you a glimpse of how the forest is like, and serve as a mini guide if you are intending to bring your kids along.
Word of caution
Before beginning, I think it would be important to mention that this is not an easy hike if you are not experienced yourself, so it is recommended that you bring your kids after you have walked the trail itself, or hike with experienced hikers. The terrain is not that bad, but the difficulty is probably the navigation if you are unfamiliar with the route. News such as hikers requiring police rescue are quite common, and government agencies have been reminding public to be mindful of safety when visiting these forests. There are also quite a lot of signs found at all the entrances to the forests.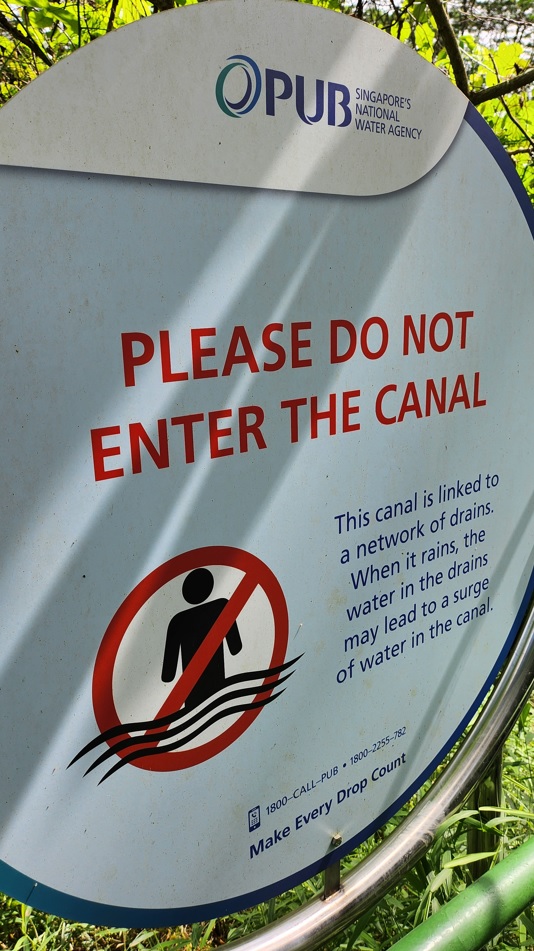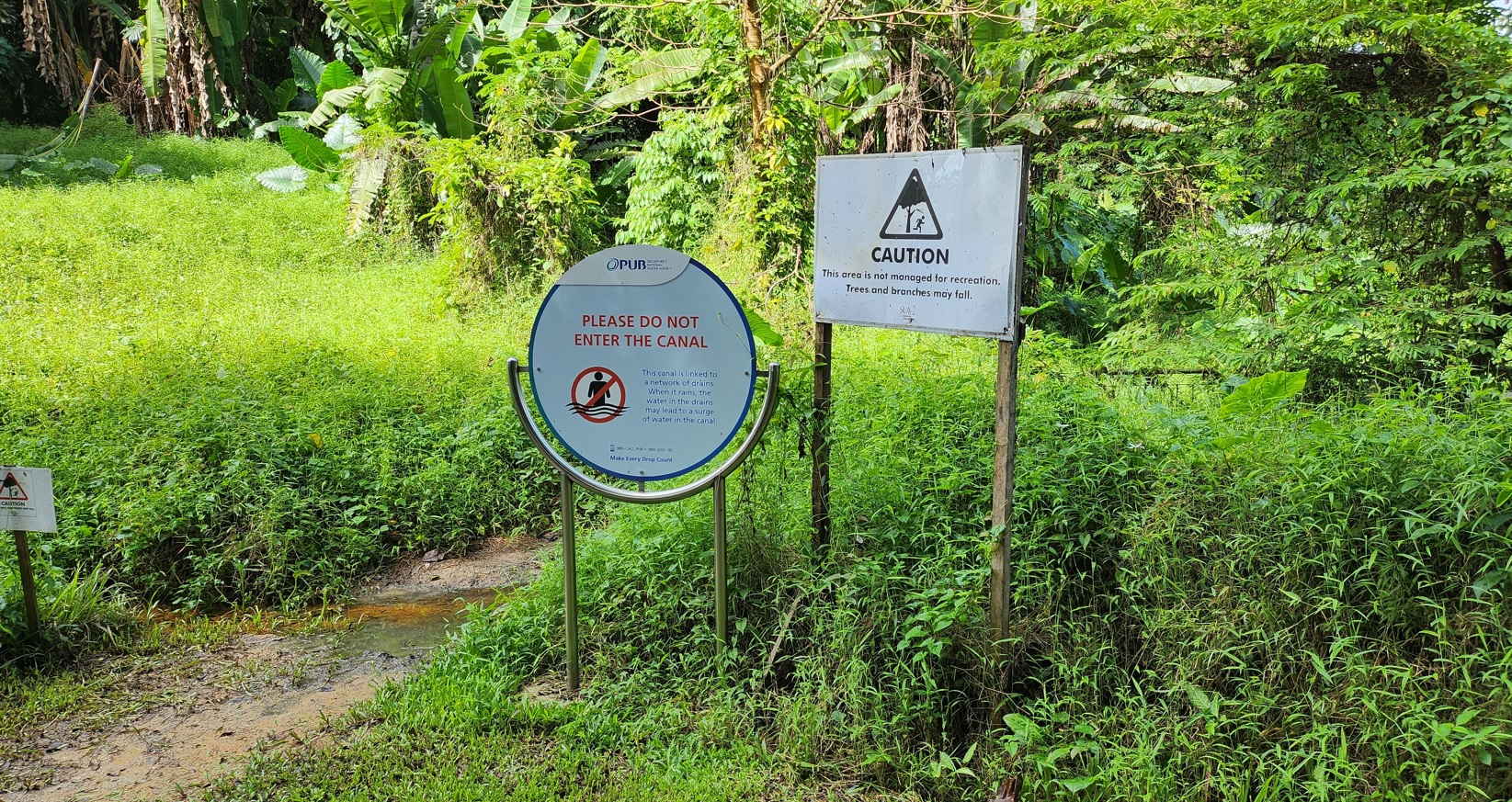 Preparation
If you are still game, I would suggest the following packing list:
Covered shoes and socks (that you don't mind throwing away)
Lots of water
Raincoat
Extra clothes/footwear after the hike
Phone (and power bank) to take photos! (and to use the GPS if needed)
The following are optional but useful:
Hiking gloves (can be useful in case you grab something sharp as you lose your footing)
Long sleeves/pants
Mosquito repellent (didn't seem to see/feel mosquitoes during the hike)
Do make sure your shoes' outersoles are not coming out as they will get stuck in the mud and may come apart during the hike. We saw a lot of such lost 'soles' during the entire hike.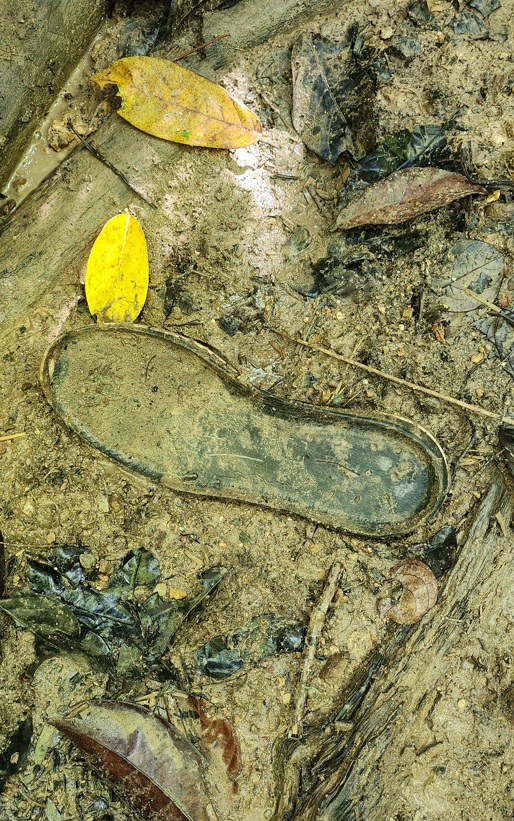 Route taken
We started at Sunset Way, which is somewhere to the right of these abandoned railway tracks. You will know it is the entrance as you will see the warning signs in the pictures above.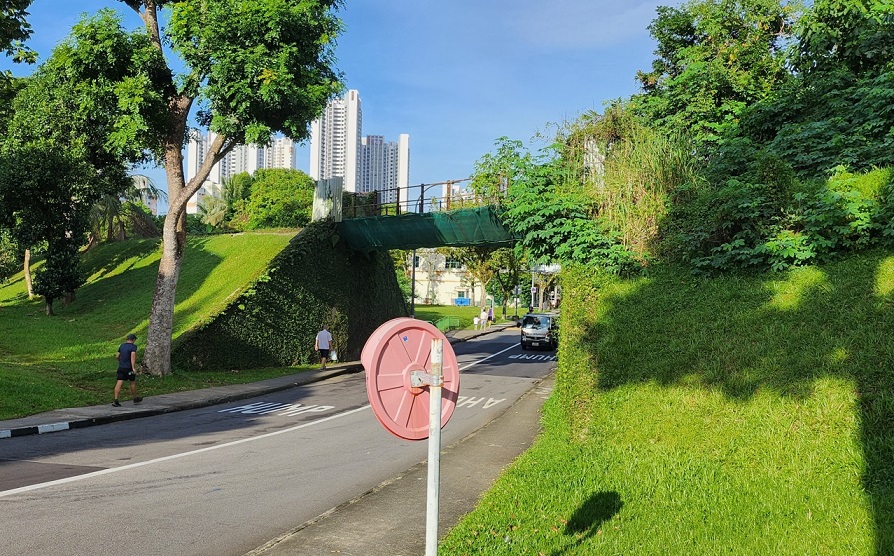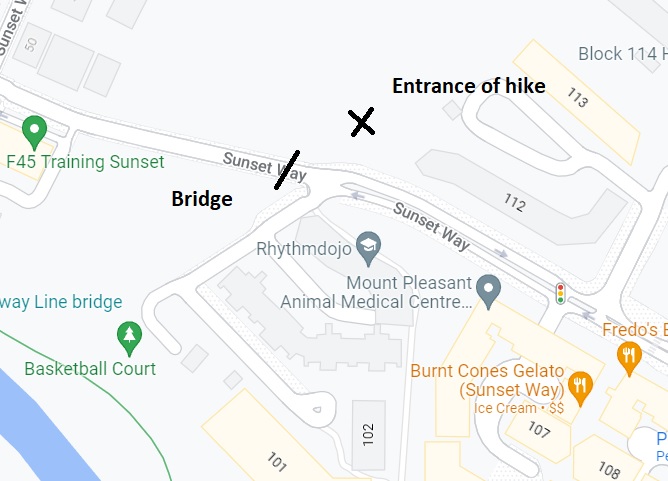 Took us about 1 hour plus at a pretty slow pace through Maju forest and then Clementi forest before we reached the mid point (Bukit Timah Railway Station) for a rest. We ended opposite Ngee Ann Poly. The key points are labelled below.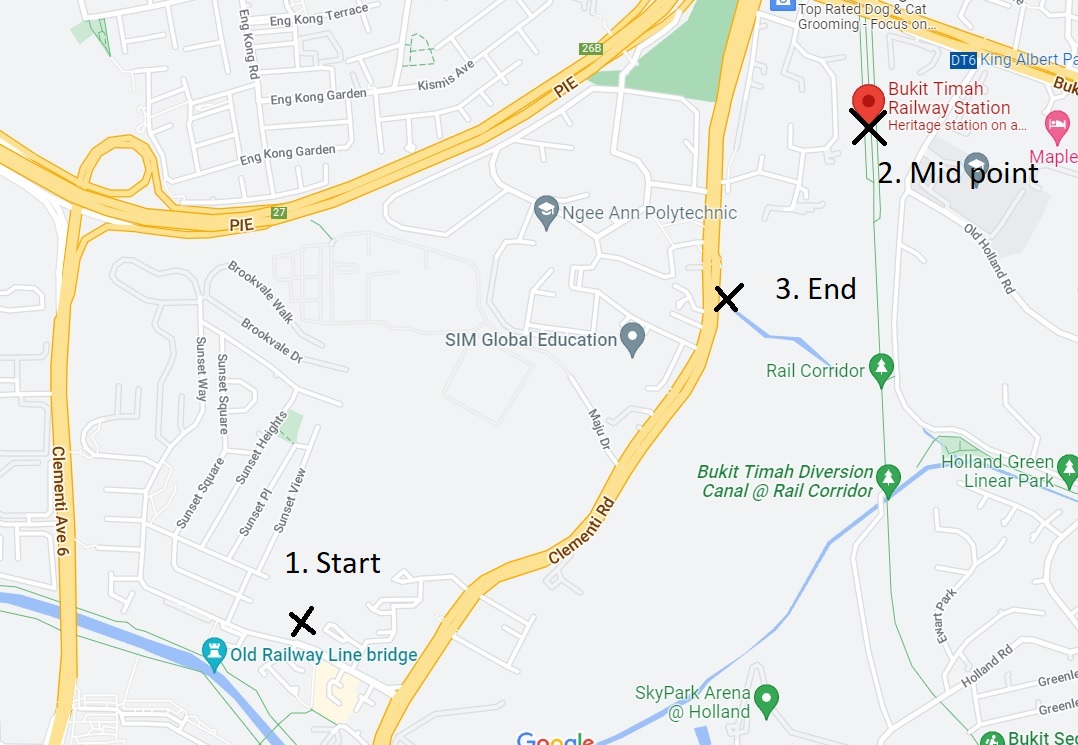 Terrain/Sights
The route started out pretty easy. It was not very muddy or slippery at the start, mostly just rocks or grass. But that changed along the way as we hiked, so be prepared to step into mud. Here are some of the sights along the way.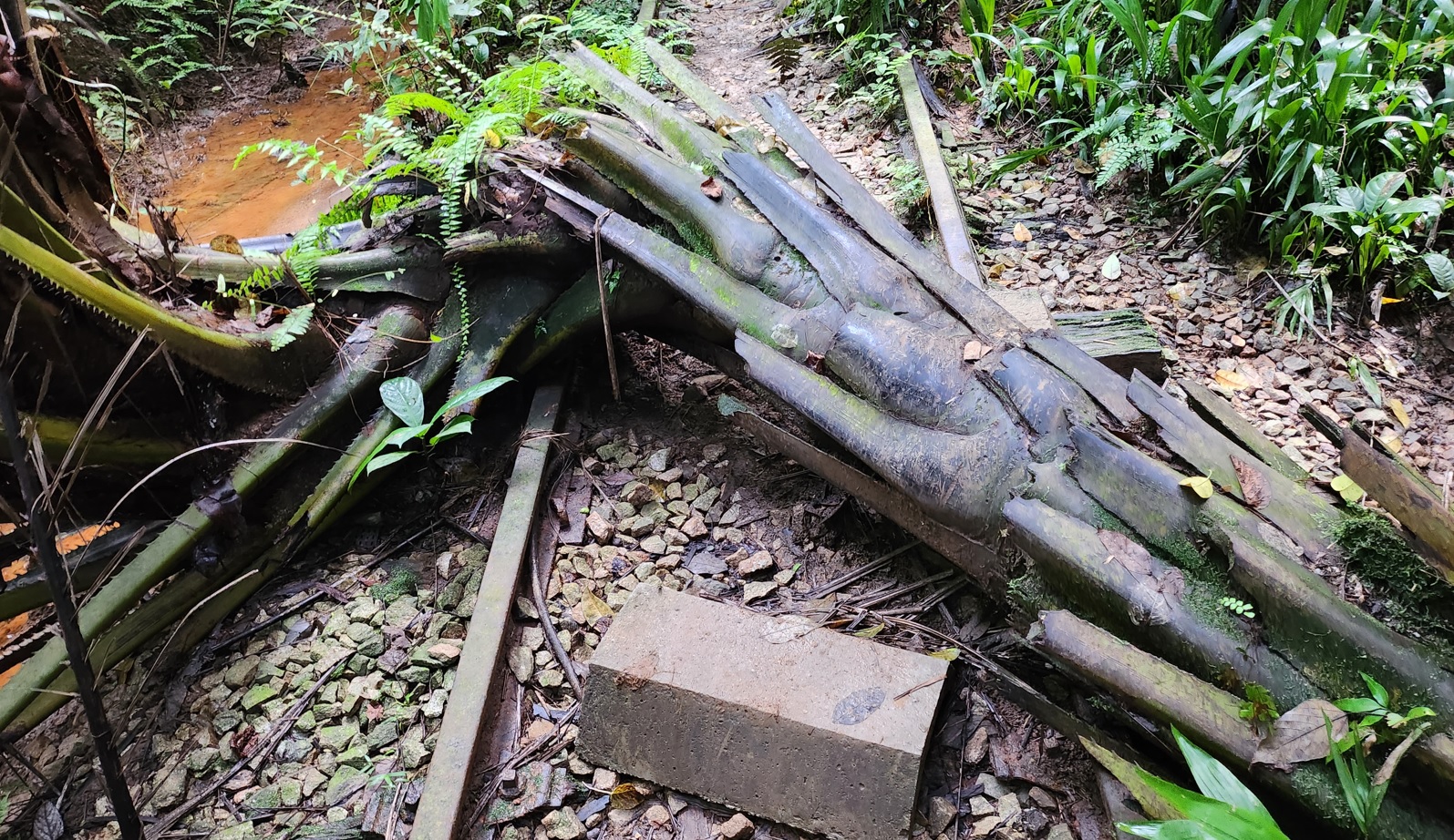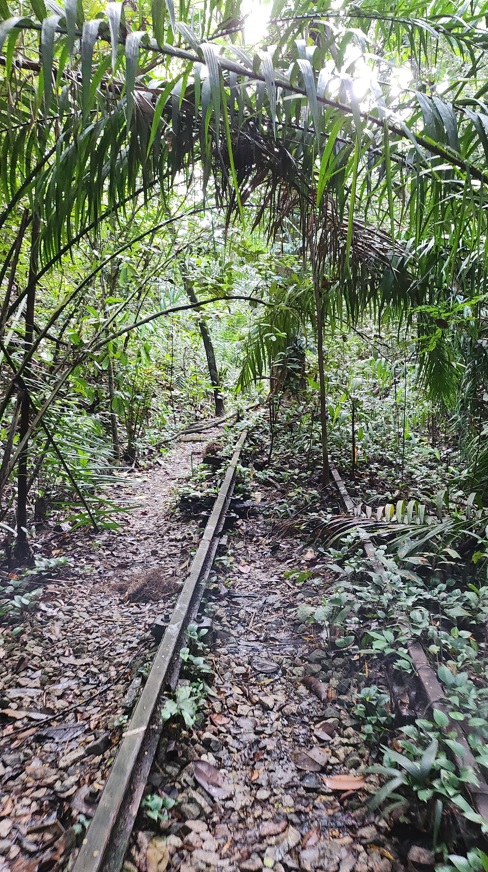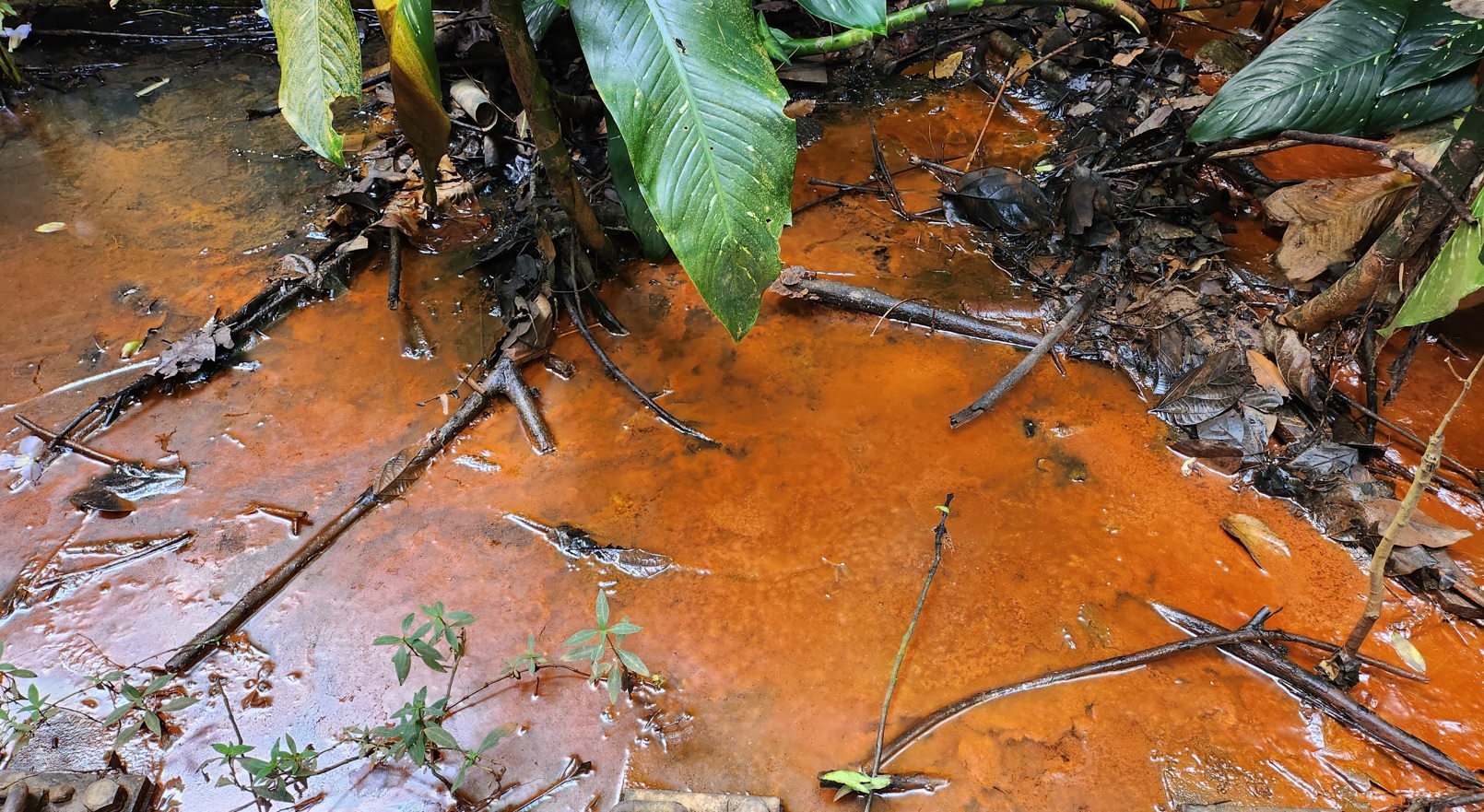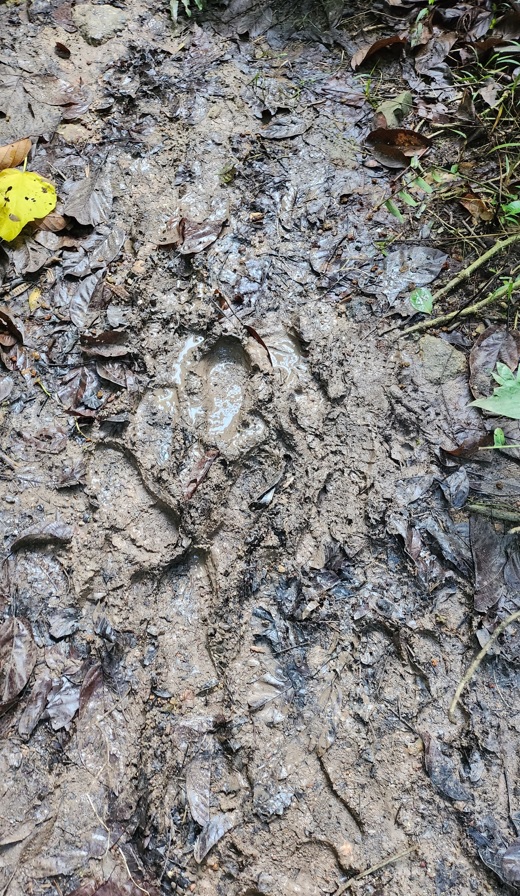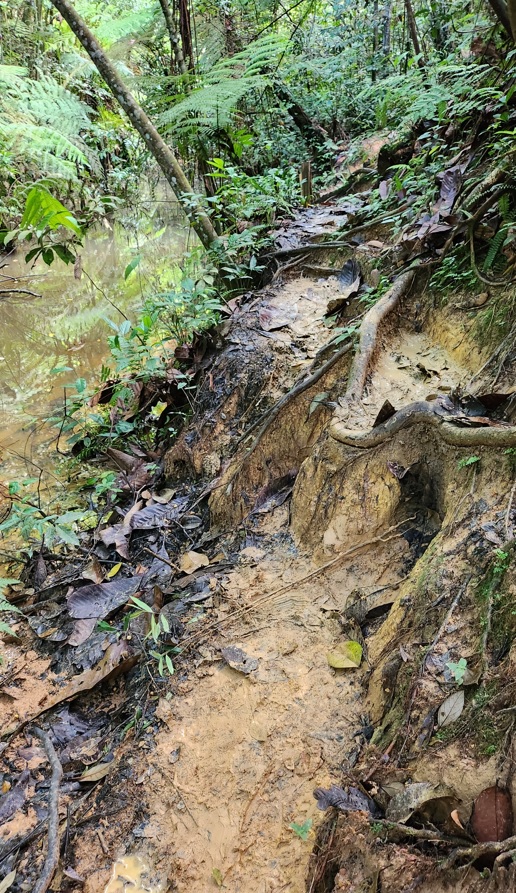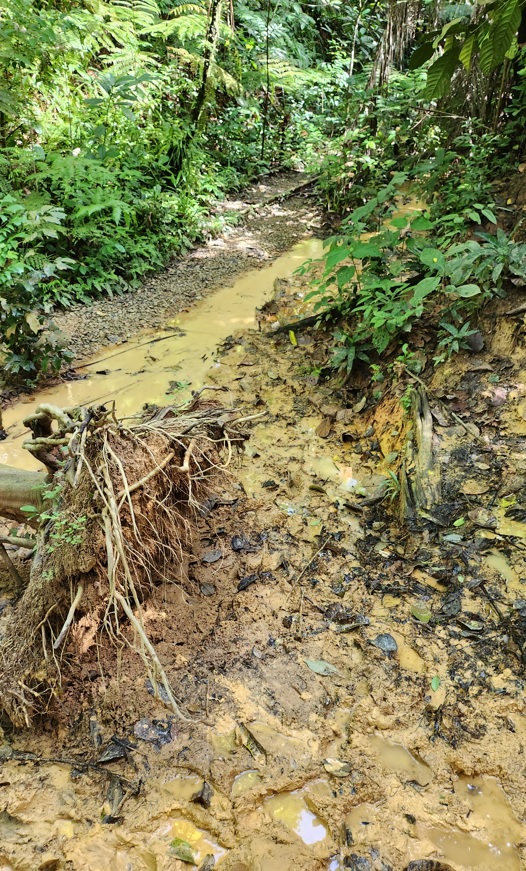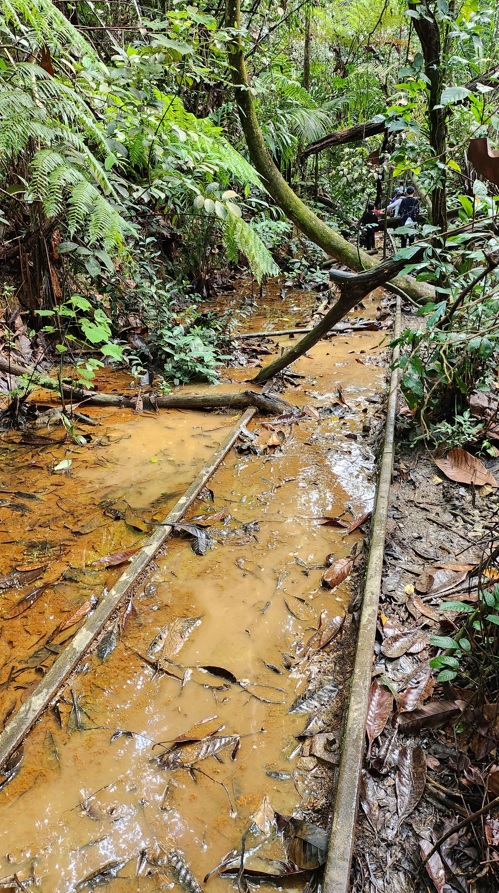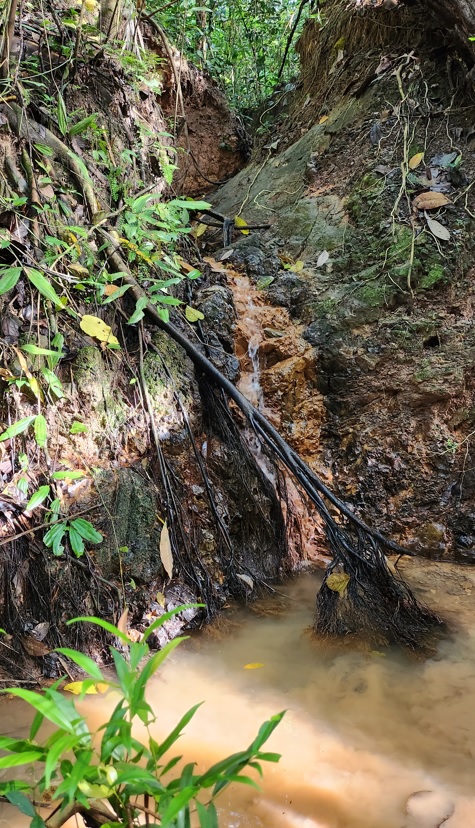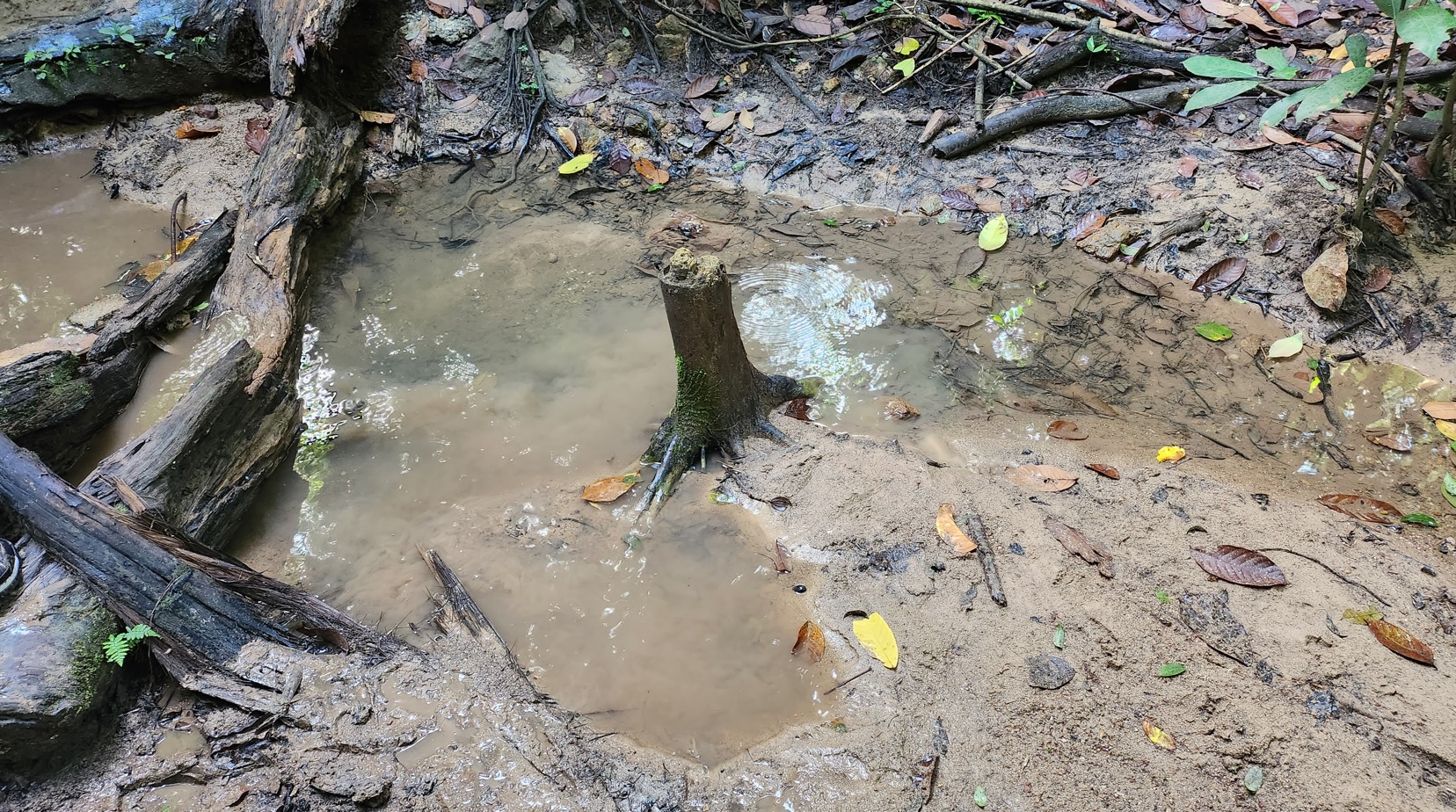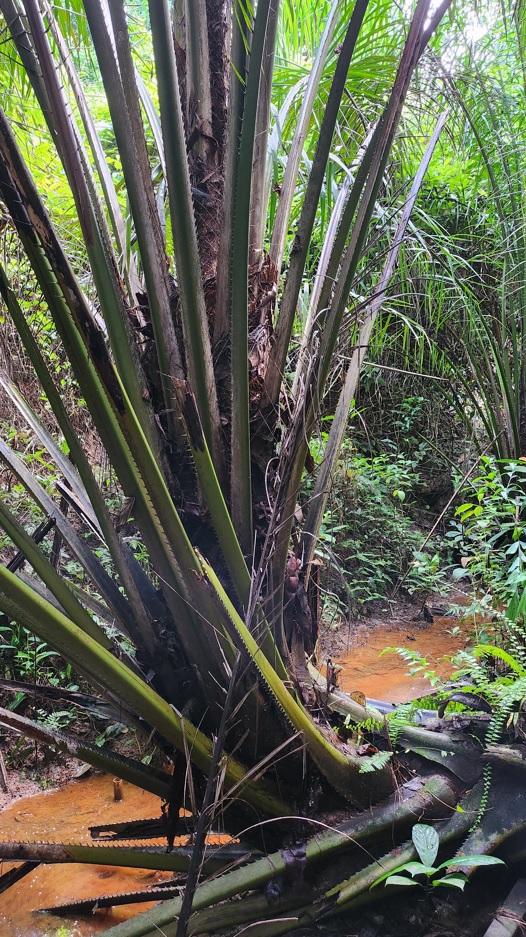 Do look out before holding onto any plants for balance as some have very sharp thorns as you can see in the image above.
There was also a tunnel, which is a pretty nice photo spot.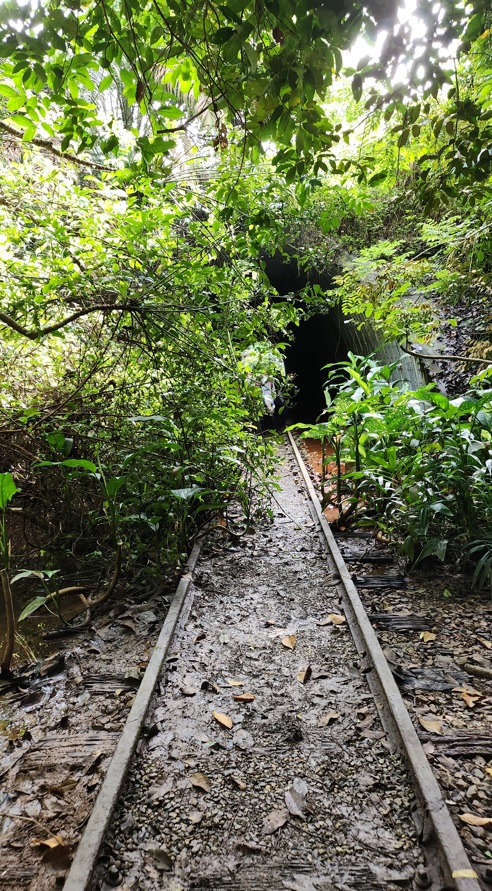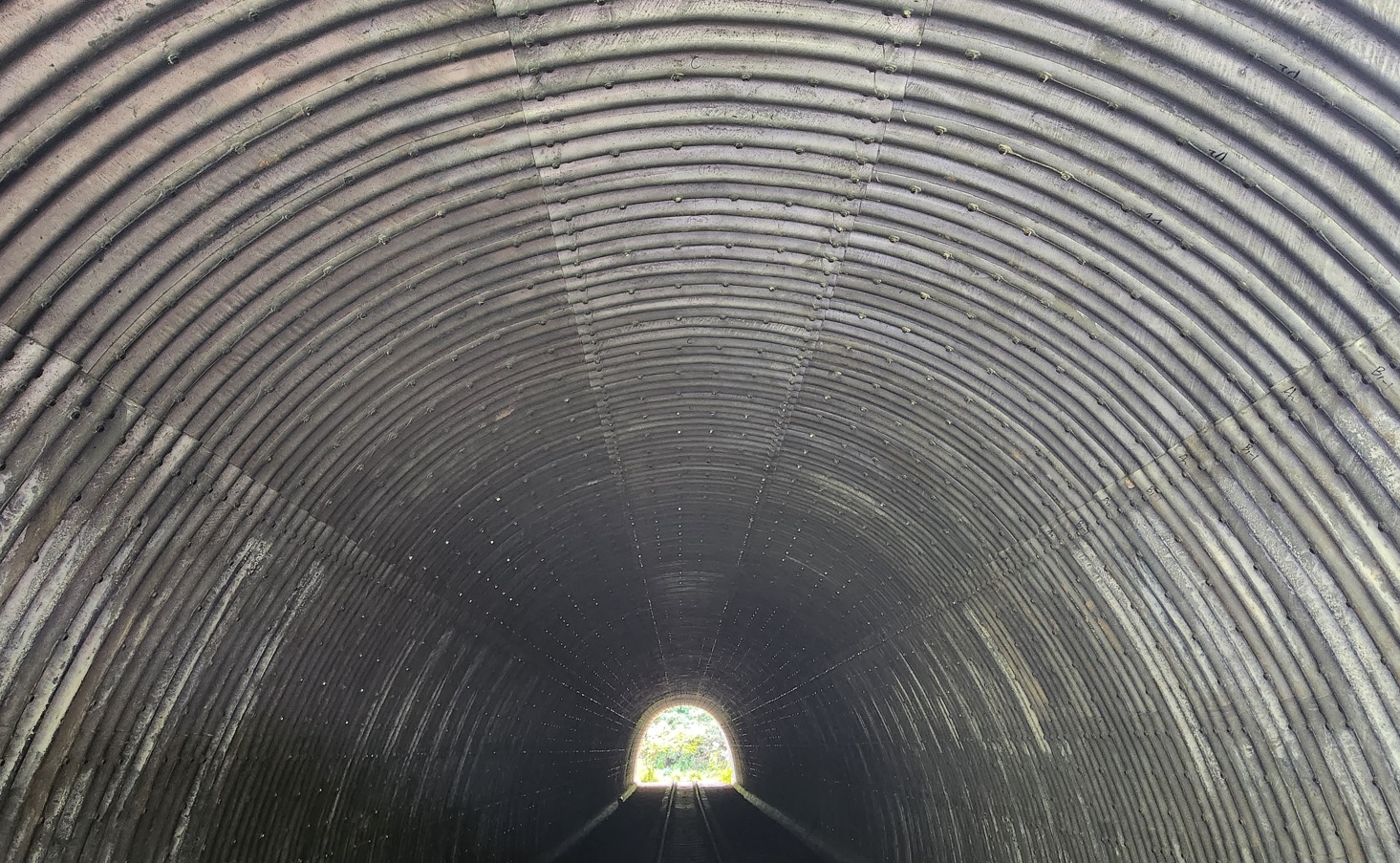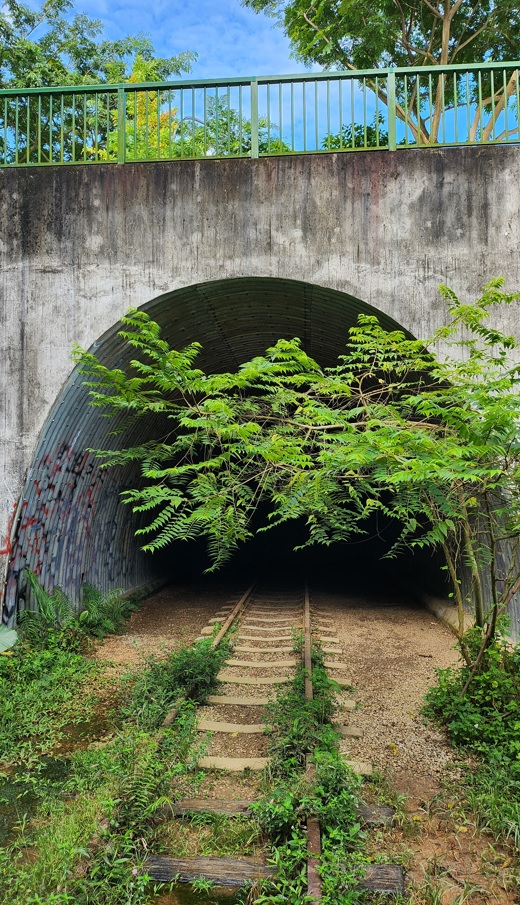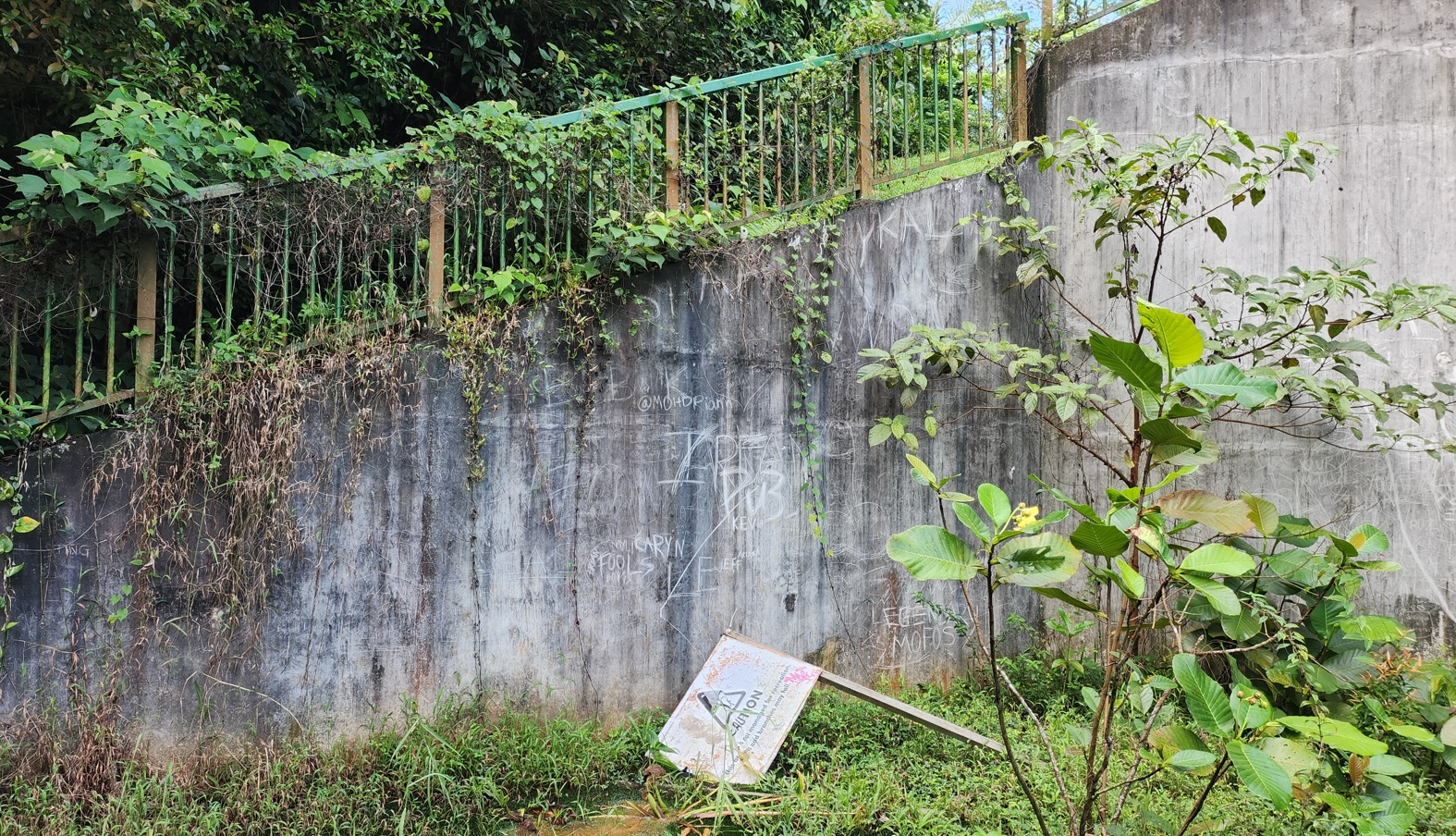 We also saw a cave with red metal beams but there were warning signs and fences blocking the way. Other online articles pointed out that this spot was a nice photo spot.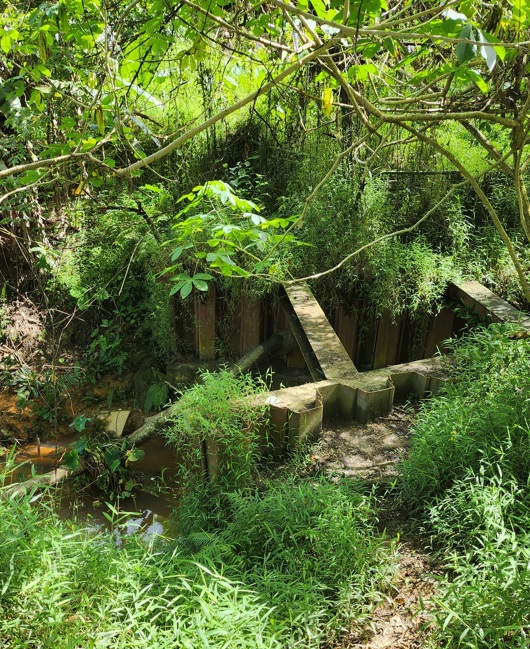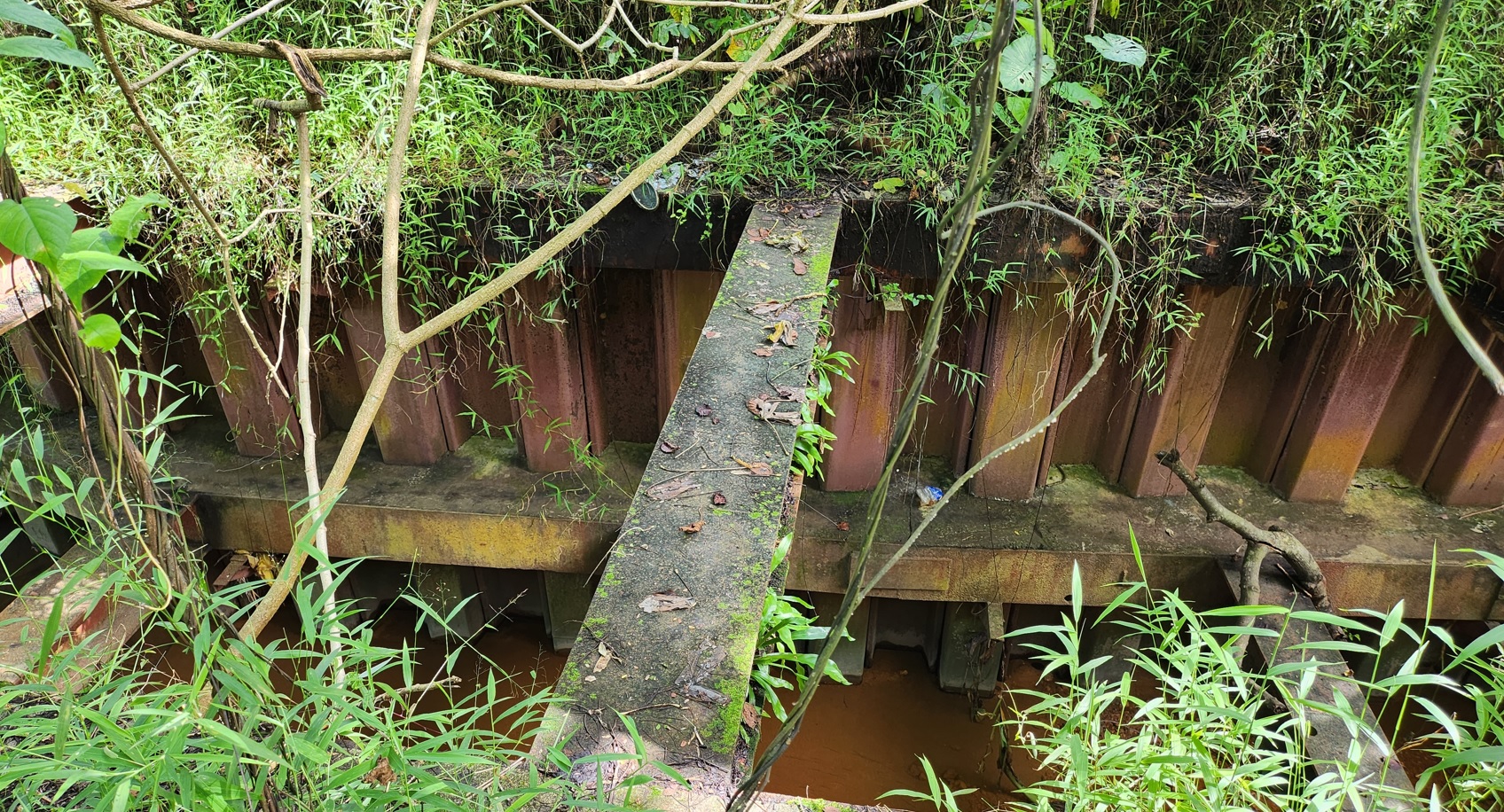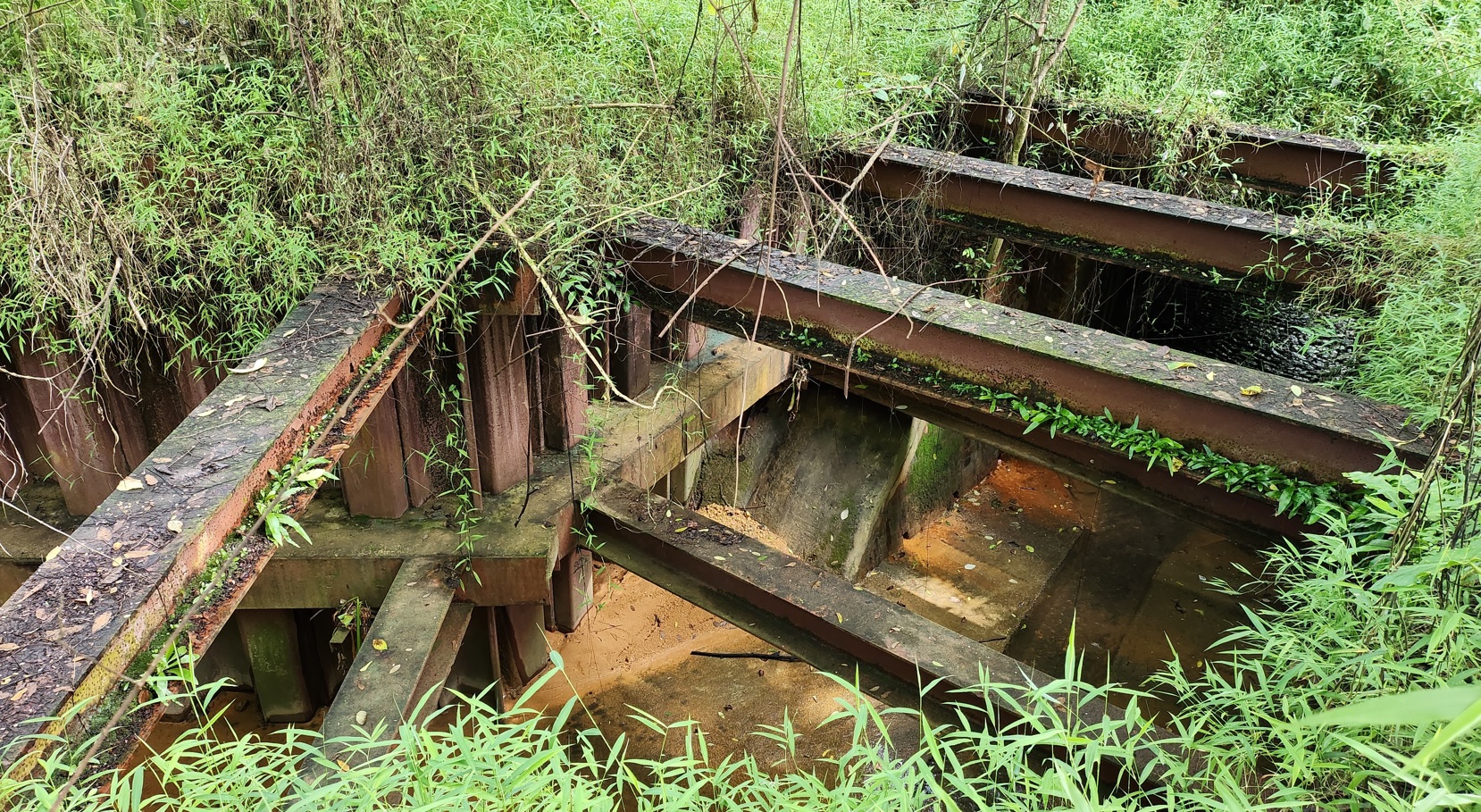 Animals/plants spotted
Our guides said that there could be snakes but we didn't see any during our hike. We did however see the following.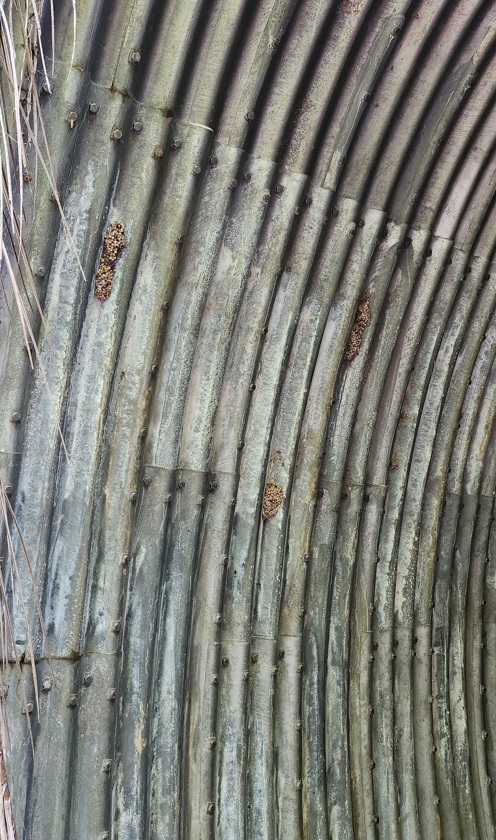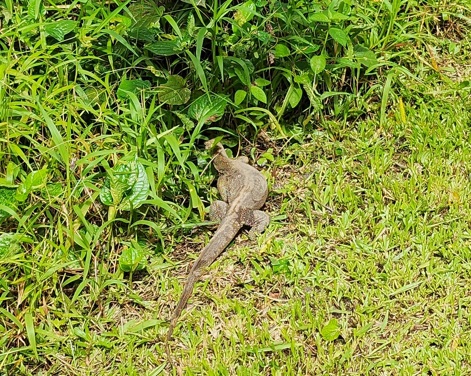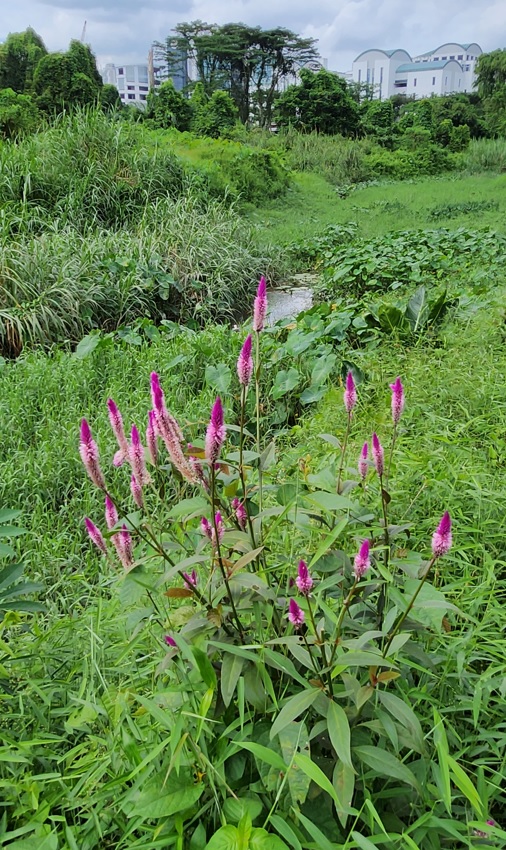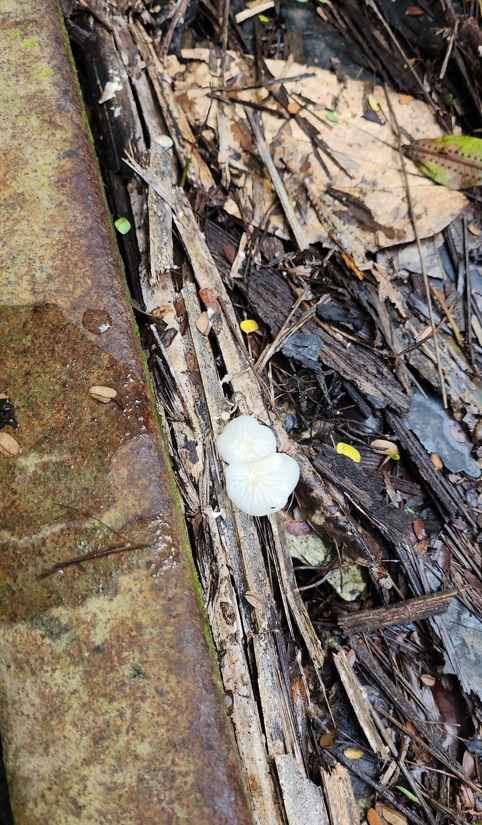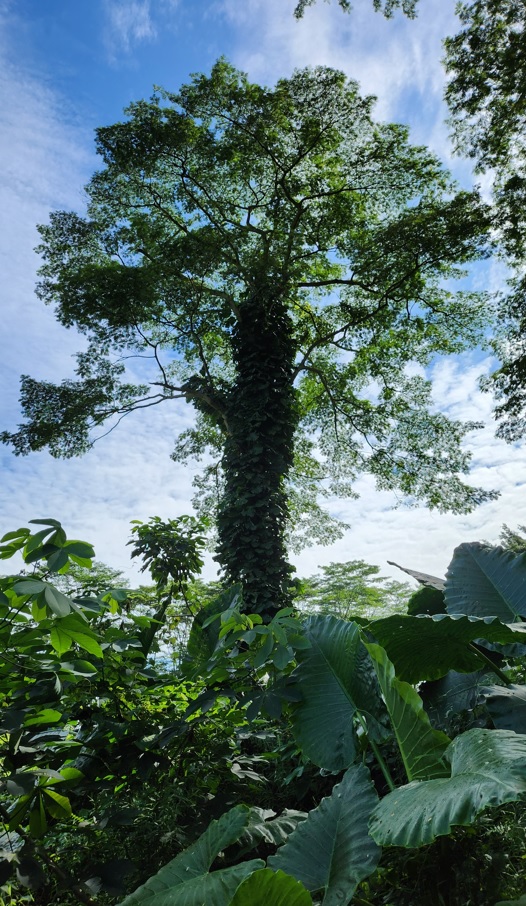 Mid point
The mid point was at the restored Bukit Timah Railway Station. There were some train replicas where kids can enter for photos.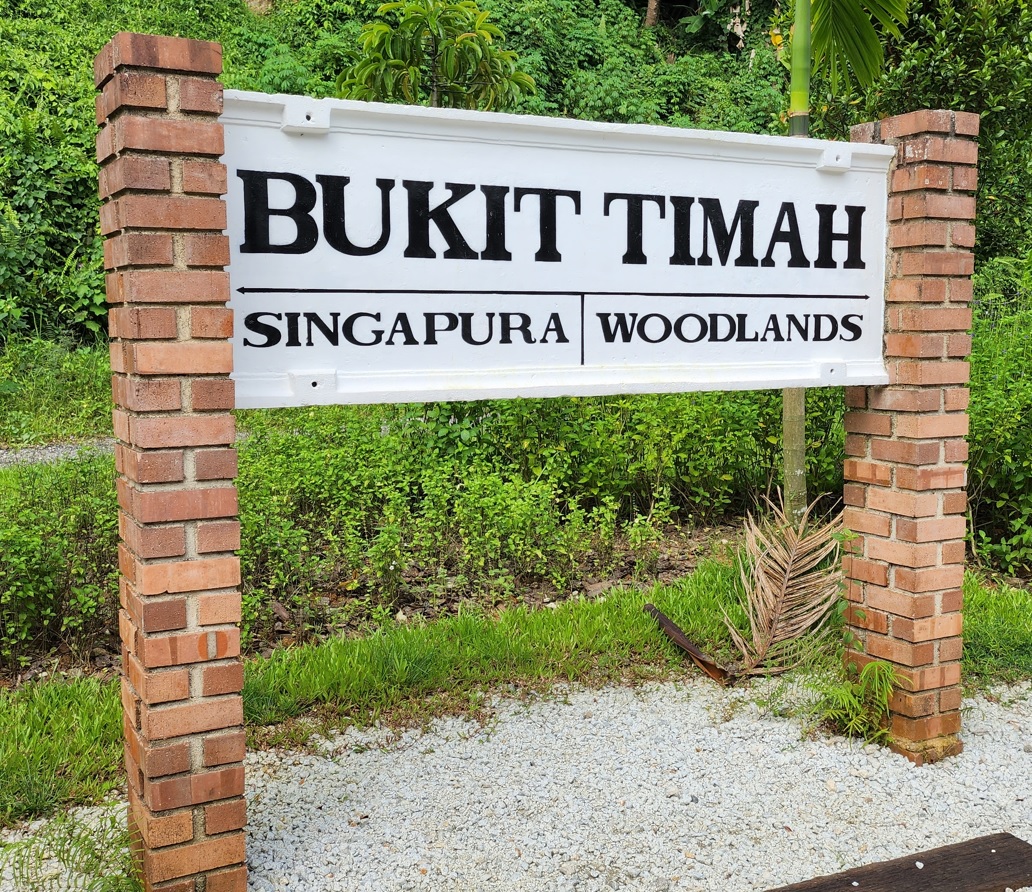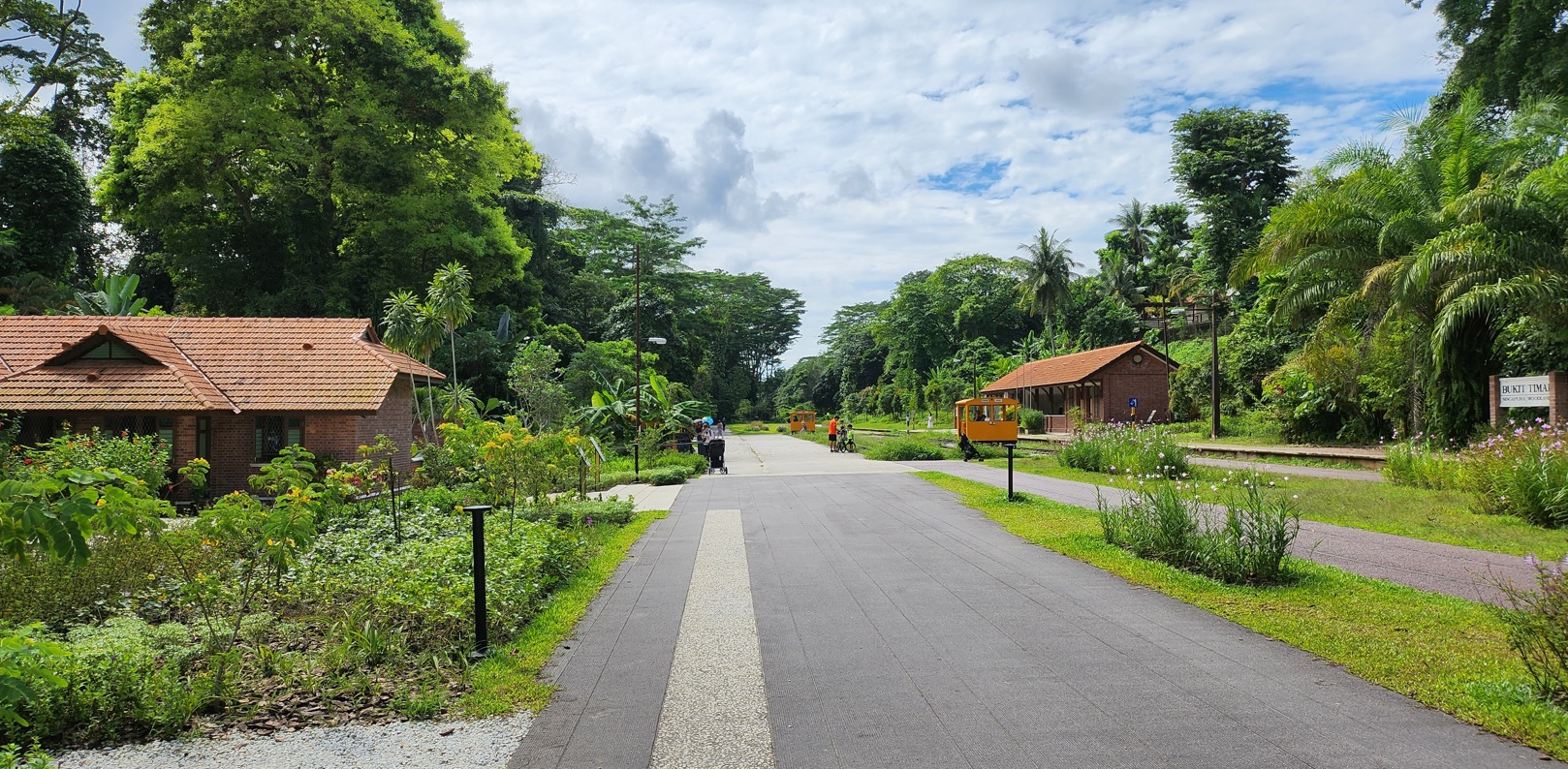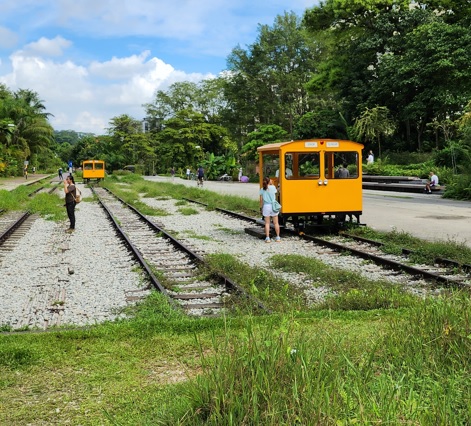 There is also a cafe called the 1932 Story (4.1 rating) there. We had some ice cream and drinks there. The cafe also sells food but we didn't eat any there. The cafe interior tries the emulate the old times as you can see in the photos.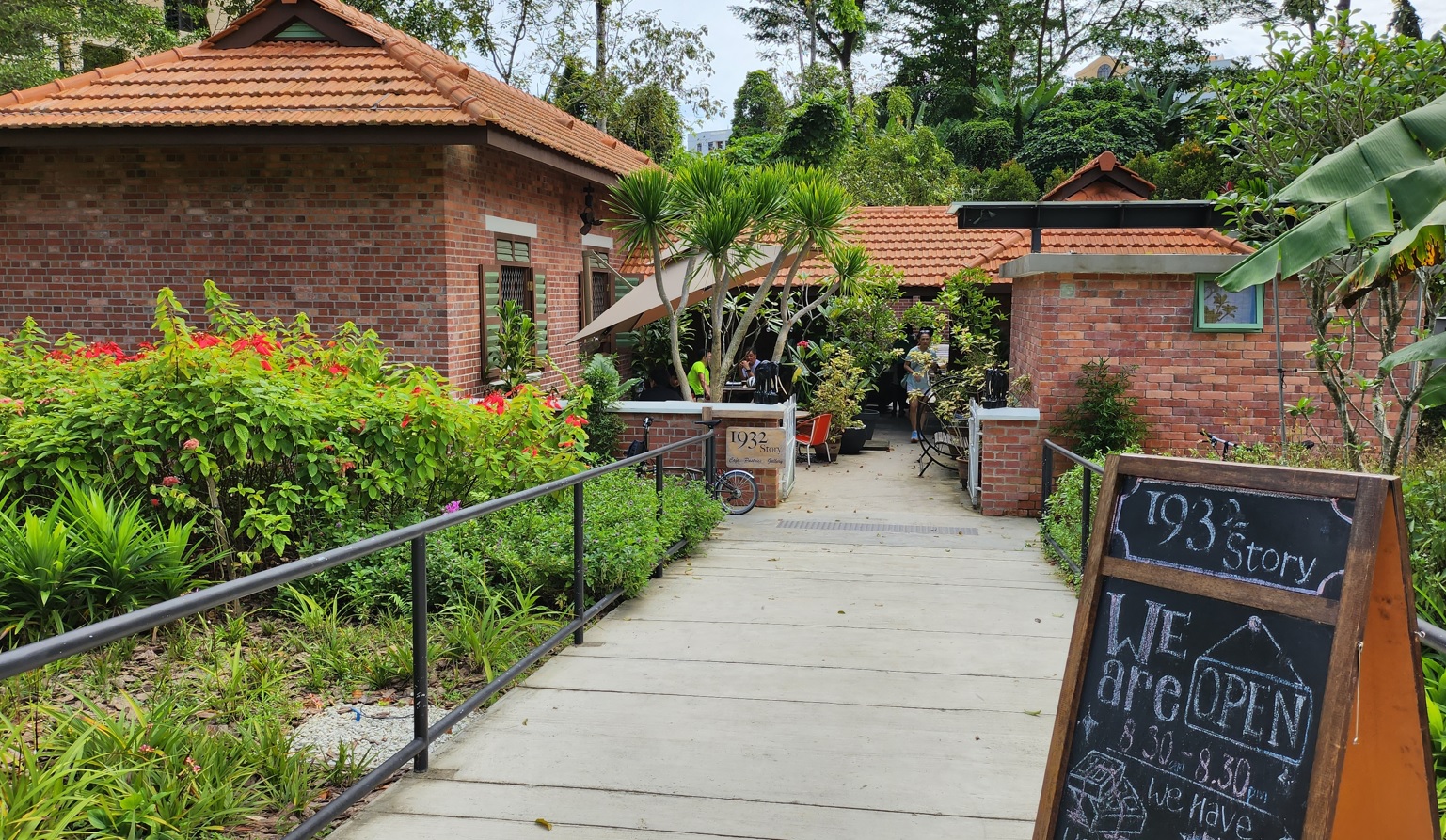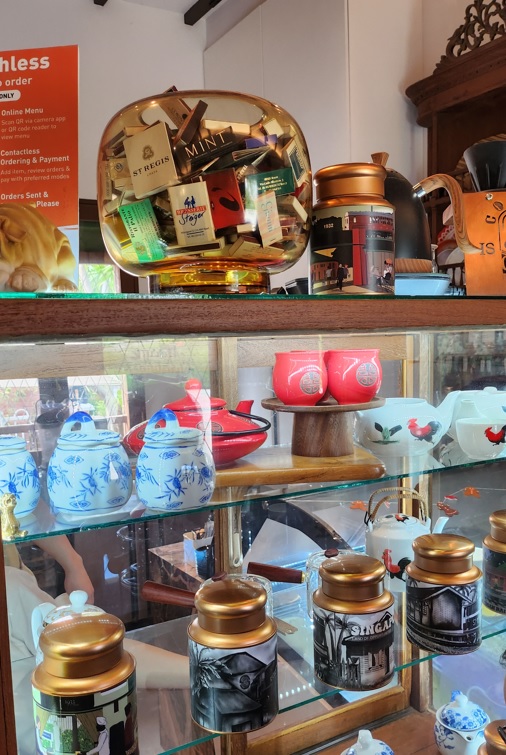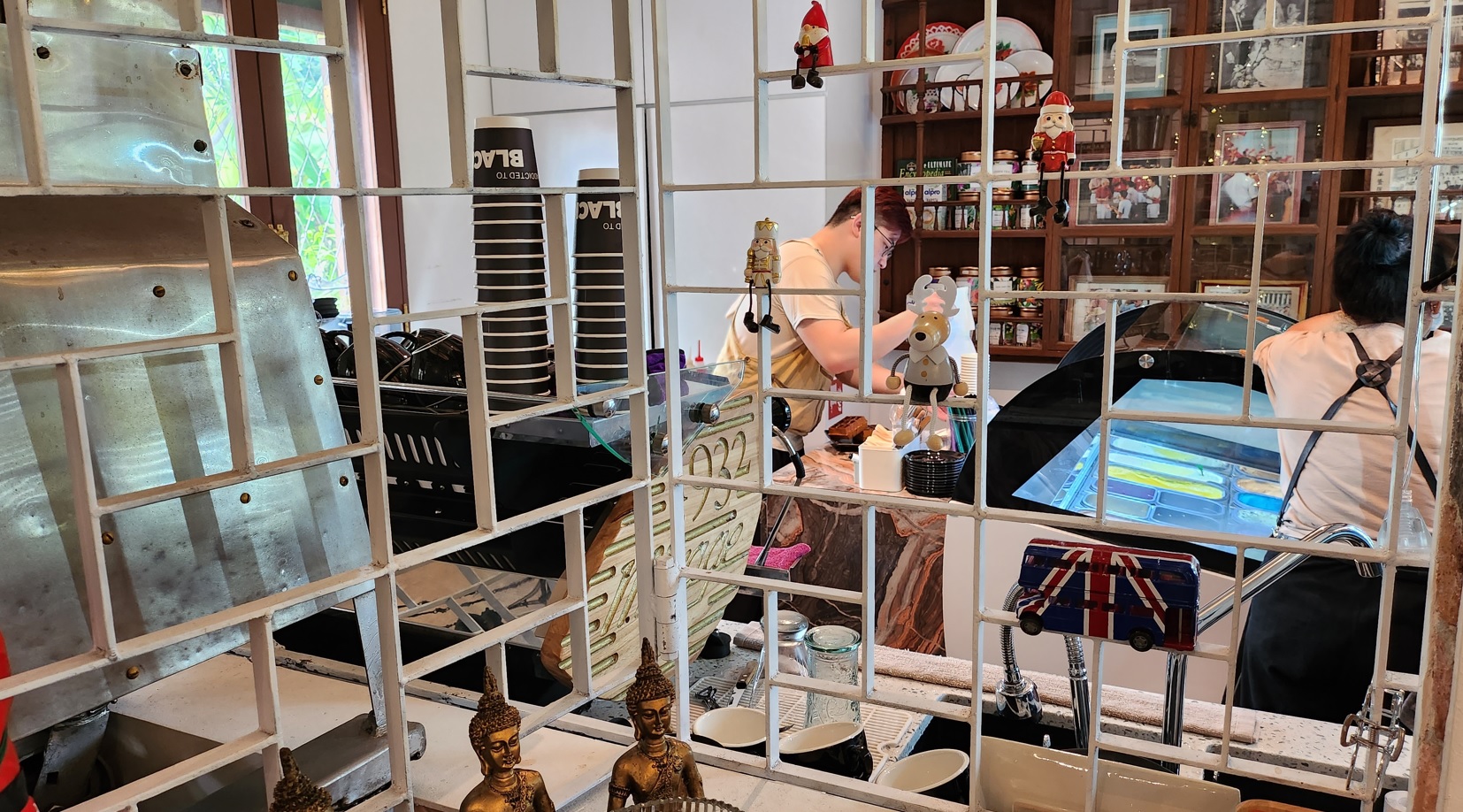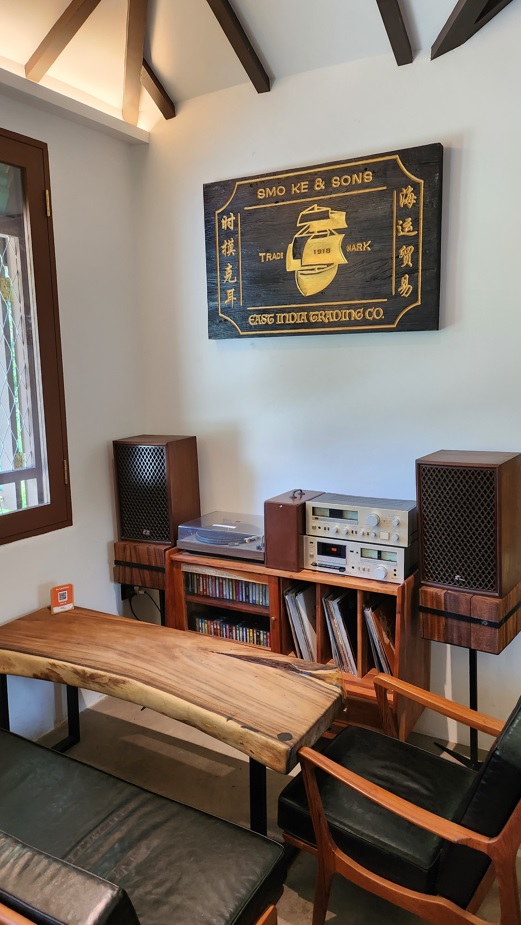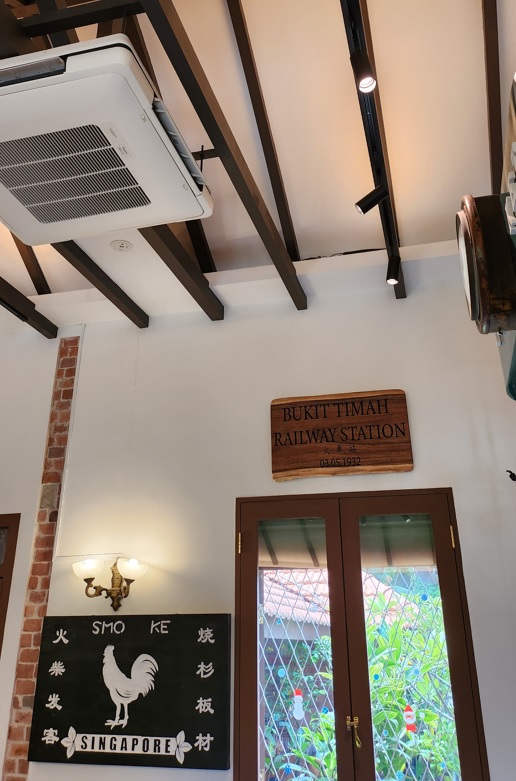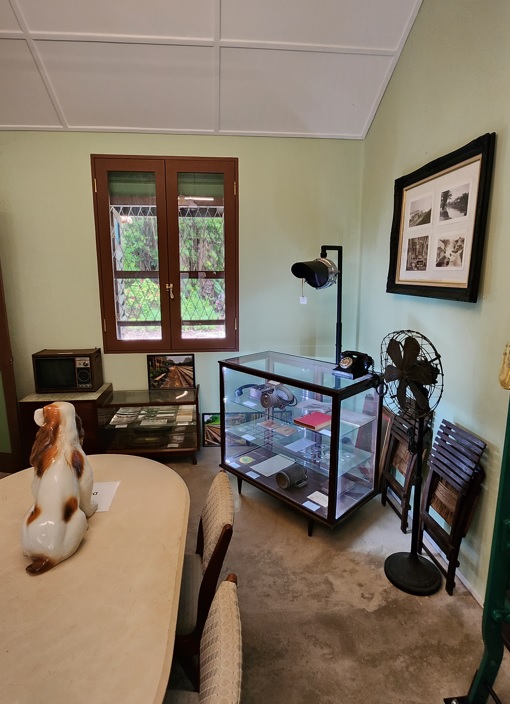 We rested here for a while before commencing our hike back into the forest!
End (Fishing!)
This is probably the place that the kids enjoyed the most! The canal here (opposite Ngee Ann Poly) is open and there is a light breeze. There is also a flowing stream to wash your muddy shoes/clothes. Best of all, the guides brought some nets and tanks and the kids were catching fishes and snails (returned to nature before we left)!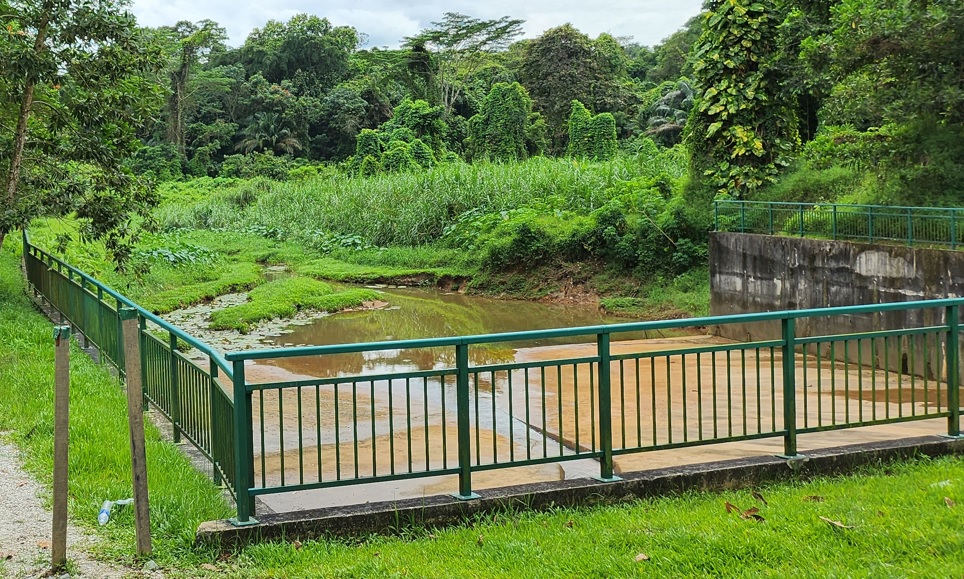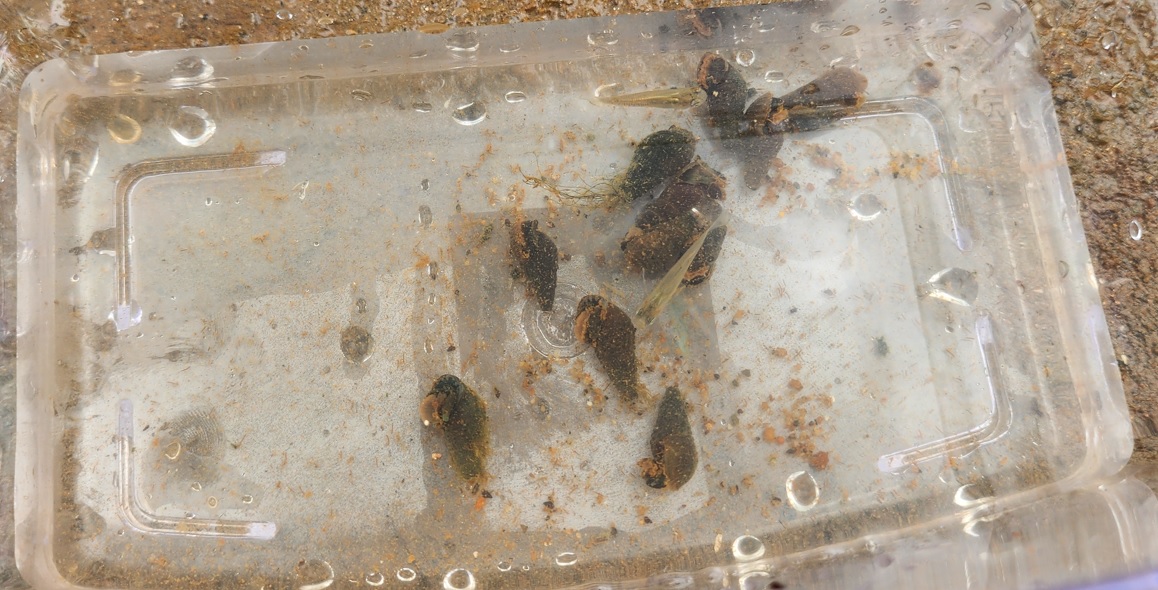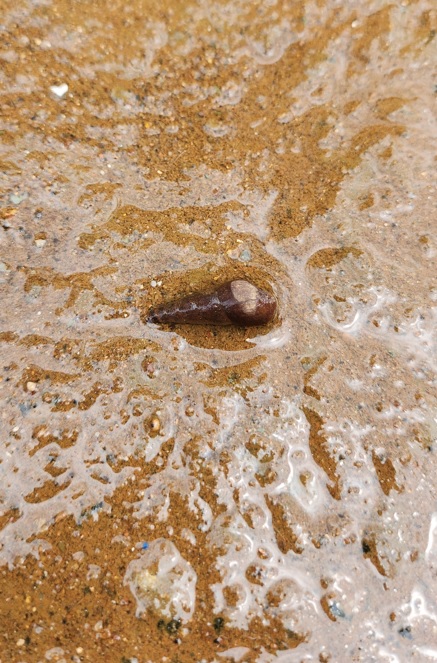 Final words
The difference between hiking with adults and with kids is that kids may not be able to cross over some of the fallen logs so we need to guide or even carry them at times. They will likely be inexperienced as well on how to hike in rough terrains, and needed to be guided how not to step on muddy and slippery footpaths and instead step on vegetation/roots at the side of the muddy paths.
All in all this was a very valuable experience, something that kids nowadays will not go through. And I thank the experienced guides from Natural Instinct who were very patient with the kids and know how to interact well with them. Also would like to thank the older kids, and the parents present who were very friendly and helpful.