Brought my kids to the Jumptopia Festive Village at Sands Expo and Convention Centre. Wanted to share some of the details and highlights of the event.
Event details
The Jumptopia Festive Village is an event held at the Sands Expo and Convention Centre, Hall C until 3 Jan 2023. Please note that this is NOT the Jumptopia Wonder Garden that used to be at Bayfront Pavilion. That Jumptopia is closed! I made the mistake thinking that this event was there but it is not so please head to the one at the convention centre instead. It should be rather obvious once you are at the convention centre.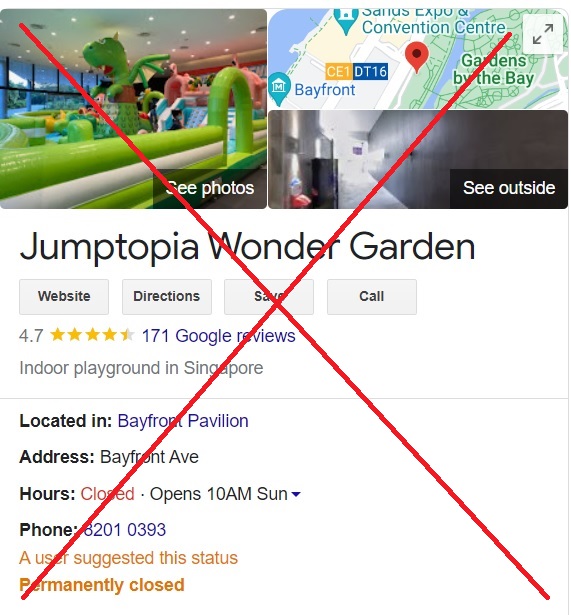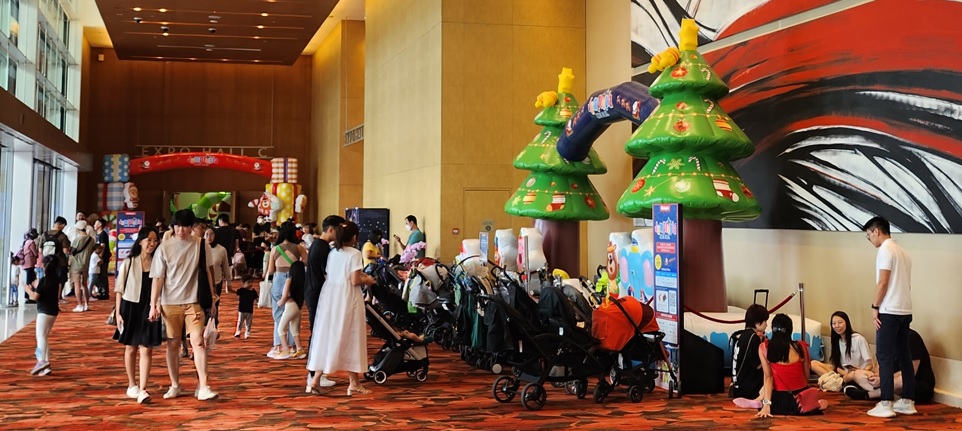 Price wise per adult/child is S$36 but you can actually get it for cheaper if bought in bulk or online at the klook website.
Prices and operating hours are in the photo below. There are five 3-hour slots that starts at 10am, 12pm, 2pm, 4pm and 6pm.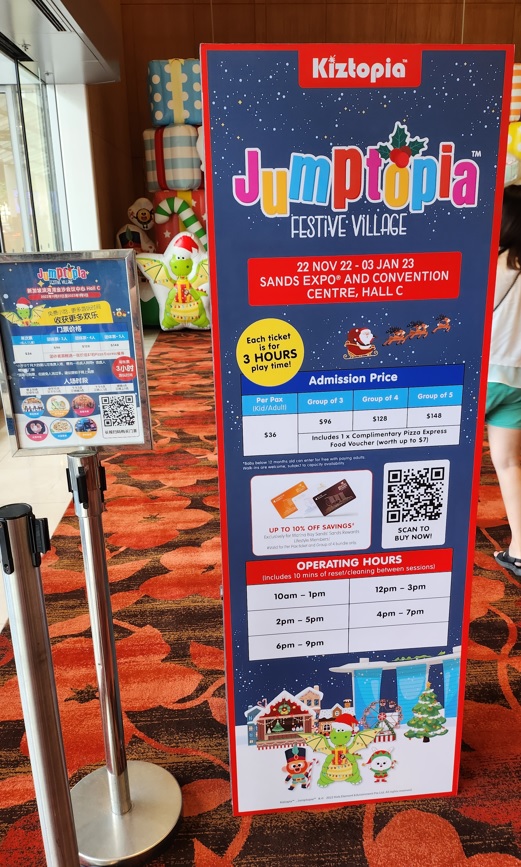 Entrance
You can collect your tickets that you purchased online at the entrance. It is possible to walk in and purchase on the spot subject to availability of slots. They will issue you an wrist band at the entrance. There is a snake like queue which I believe is to regulate the crowd at the start of each slot. We came slightly late so there were no queue.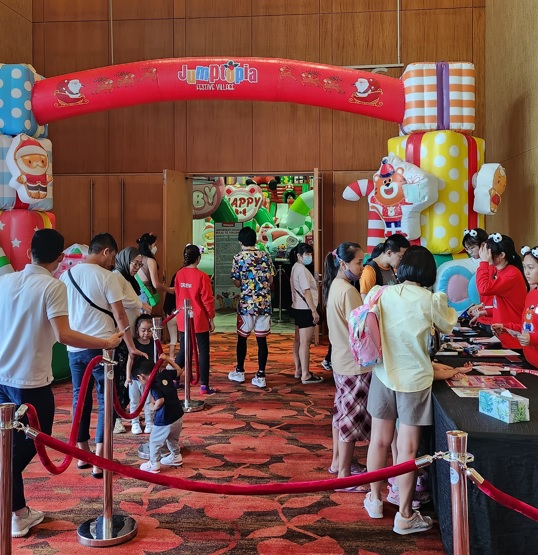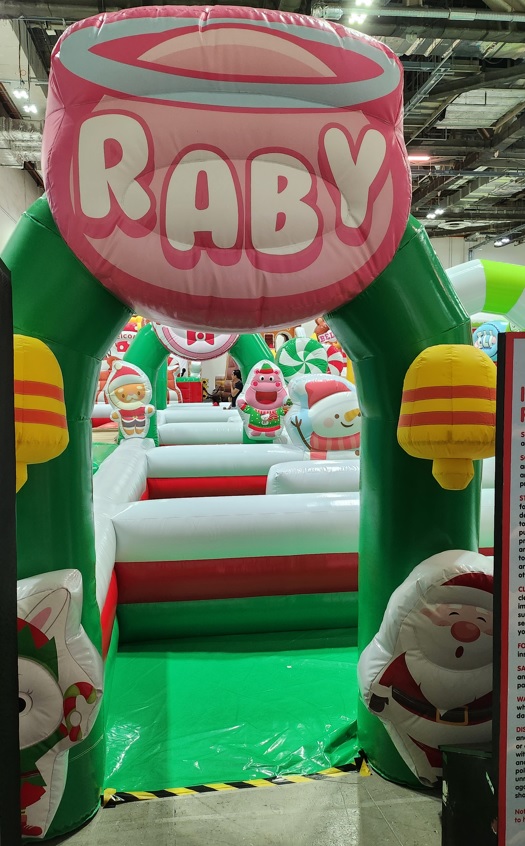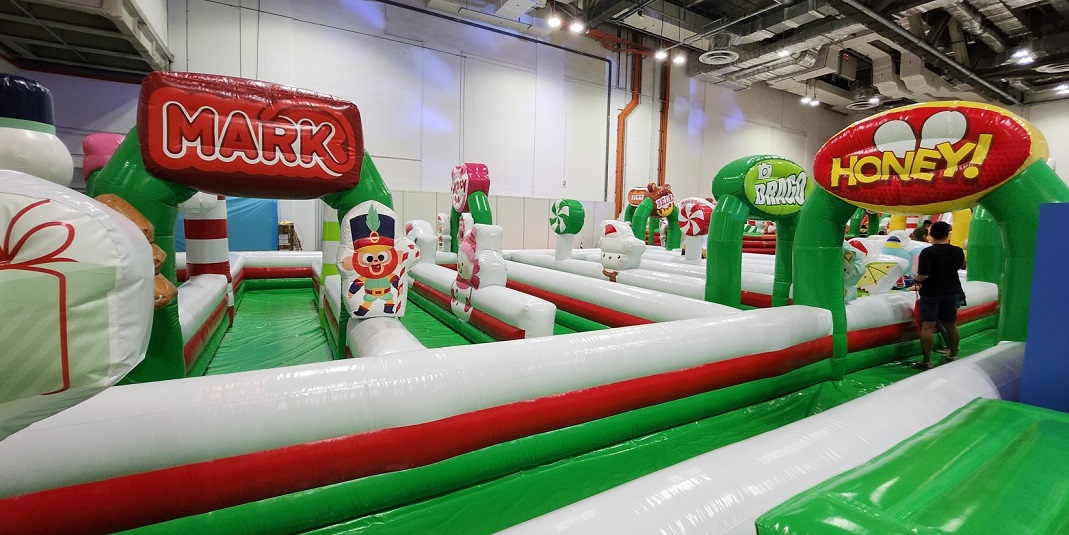 There is a huge space for shoes. There are also a few sets of lockers scattered around the entrance, and also somewhere else in the hall (I think it was near the toilet).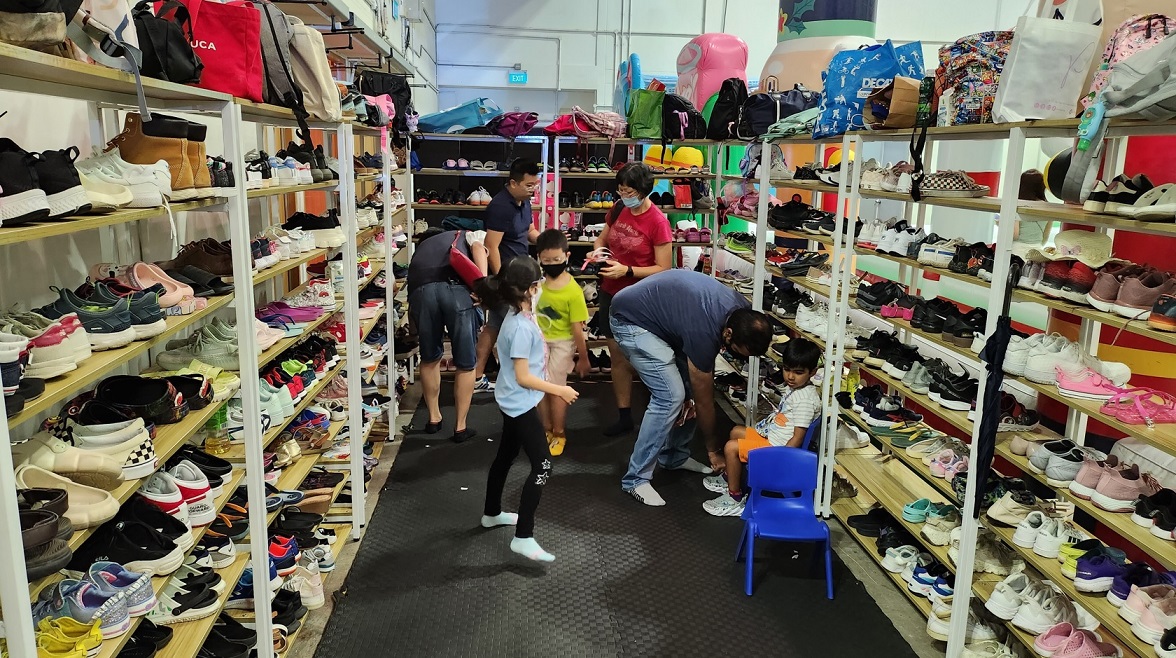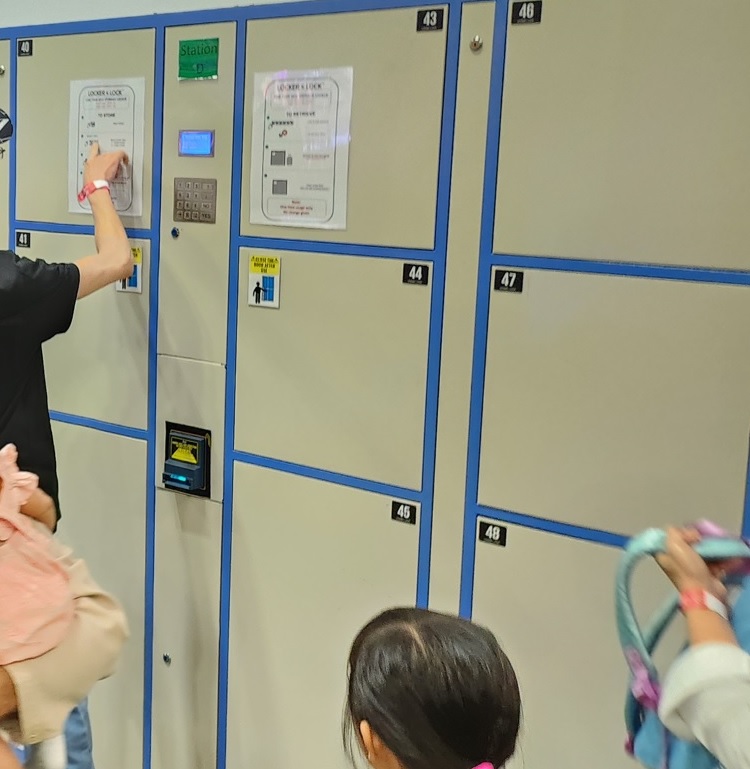 You can see a lot of bags placed on the top of the shoe racks because there is a cost to use the lockers. I believe it is S$4 per use.
Amenities
There is a food and rest area with food from pizza express. We ordered fries and some light snacks which the kids enjoyed now and then when resting from play.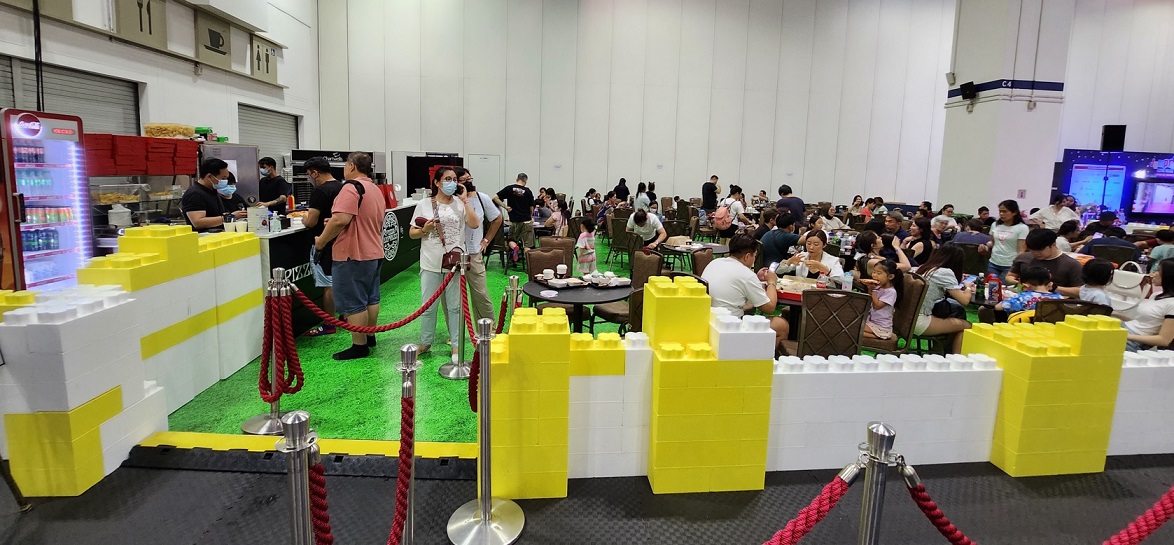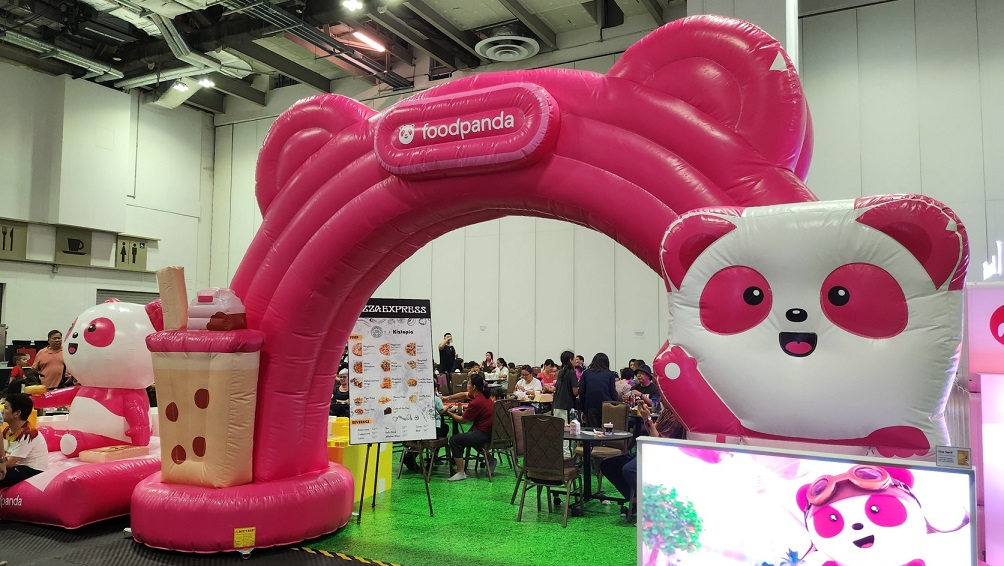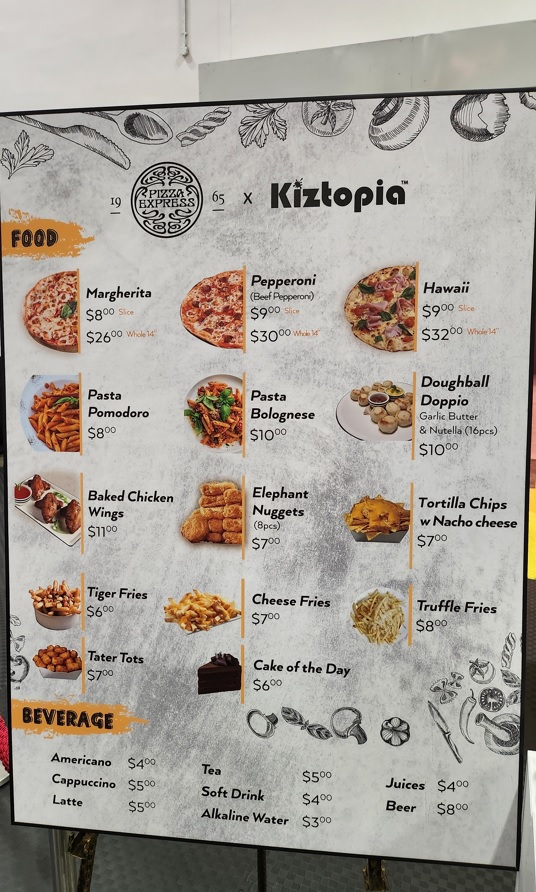 One of the key question from parents is whether there are toilets since this is a 3 hour slot. Yes, the toilet is next to the cafeteria! There are also slippers at the side for kids and adults to use.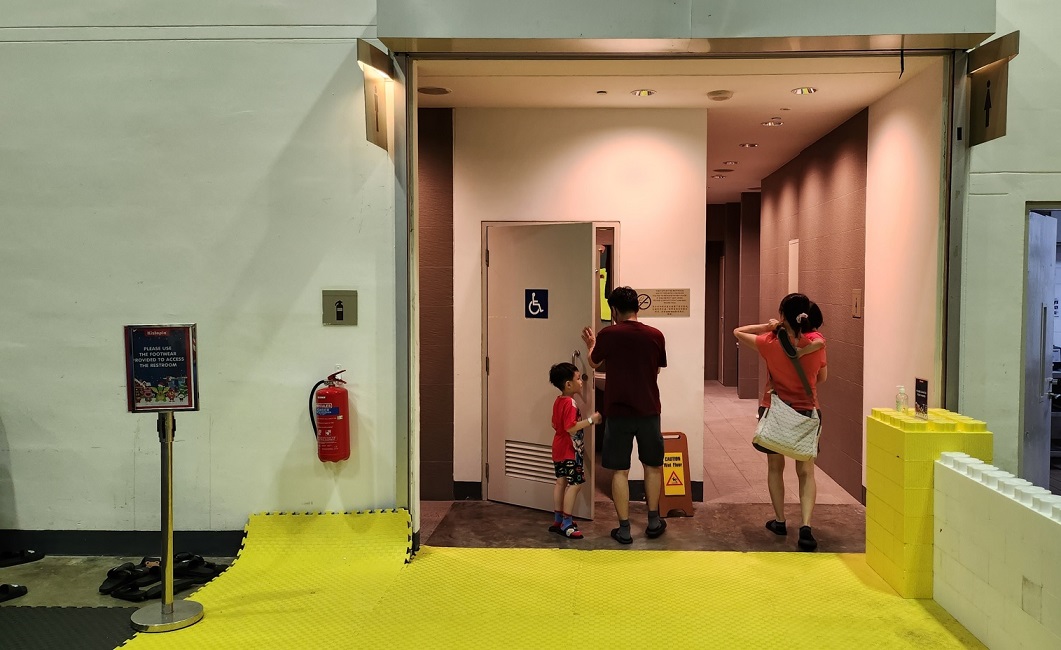 Zones
Here are some of the pictures of the various play areas. This place is quite big, and larger than the Jumptopia Wonder Garden, and some of the popup stations, e.g. the one at Vivocity.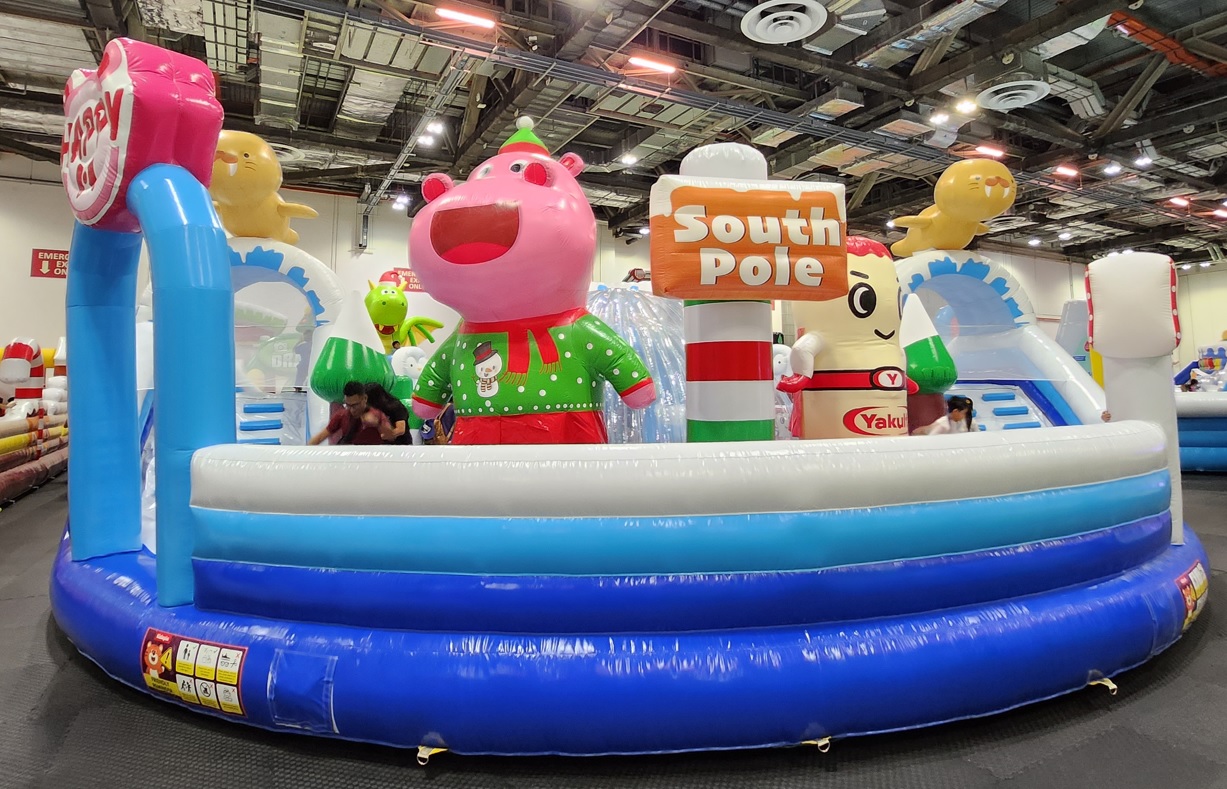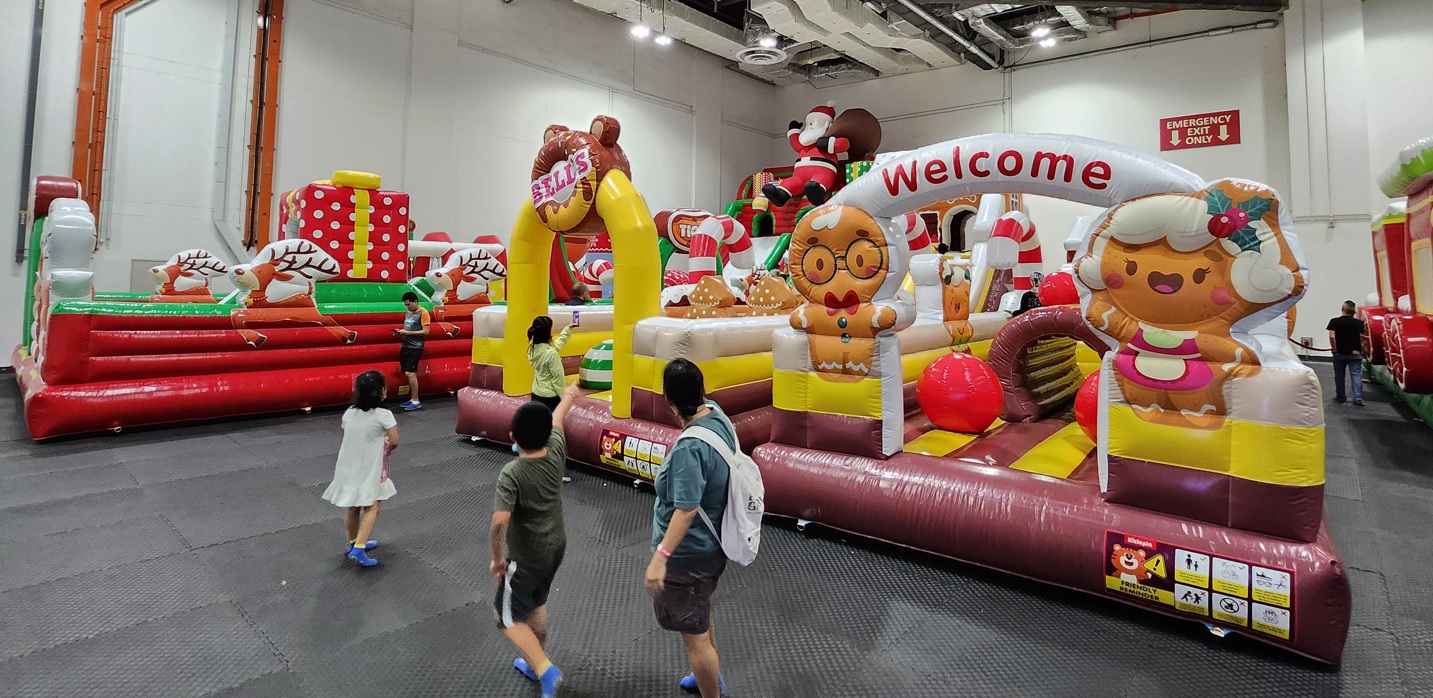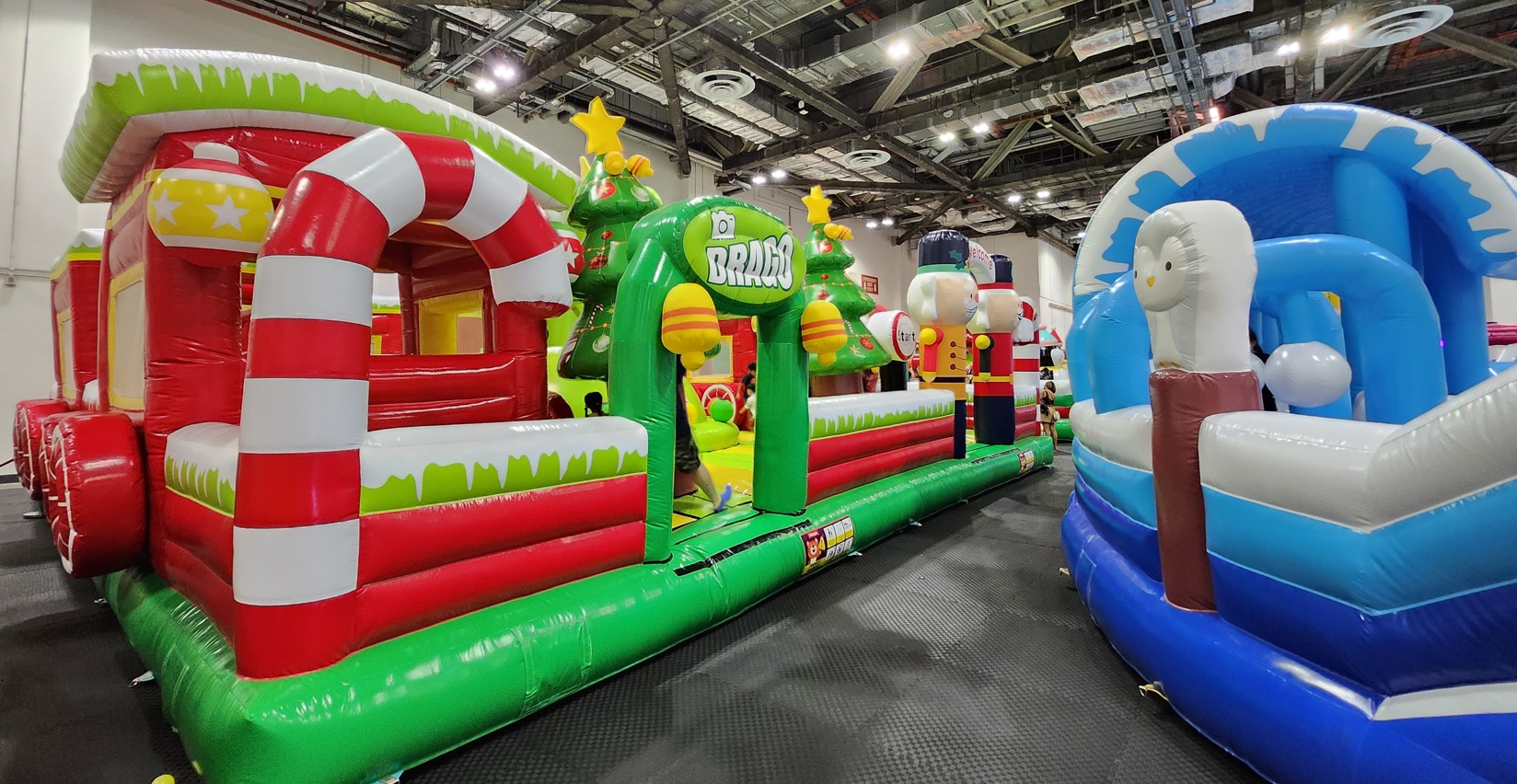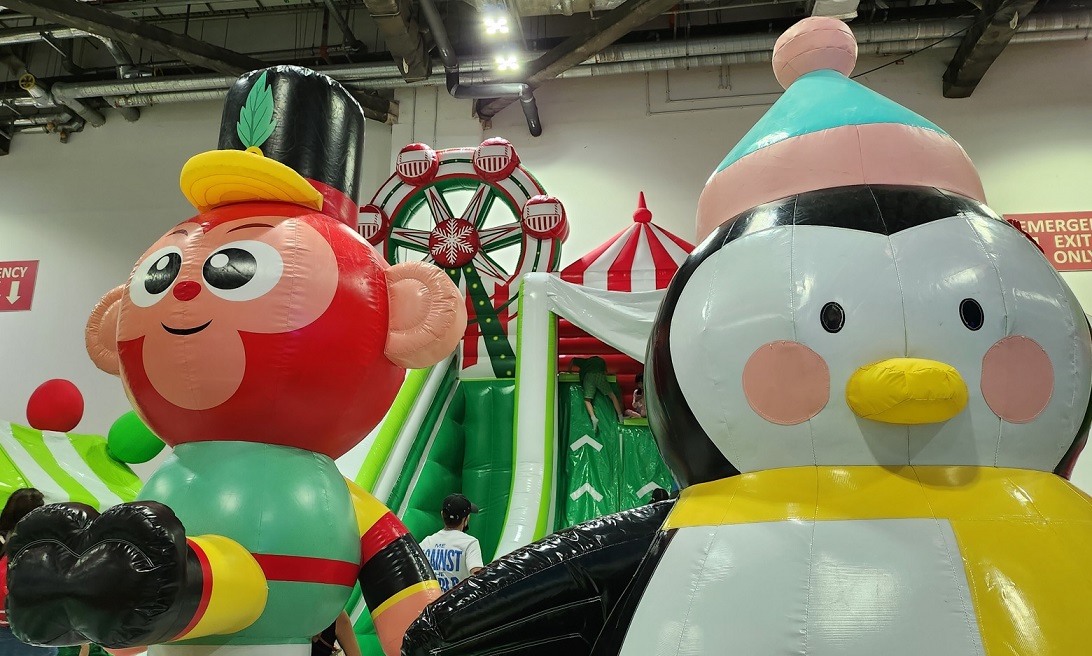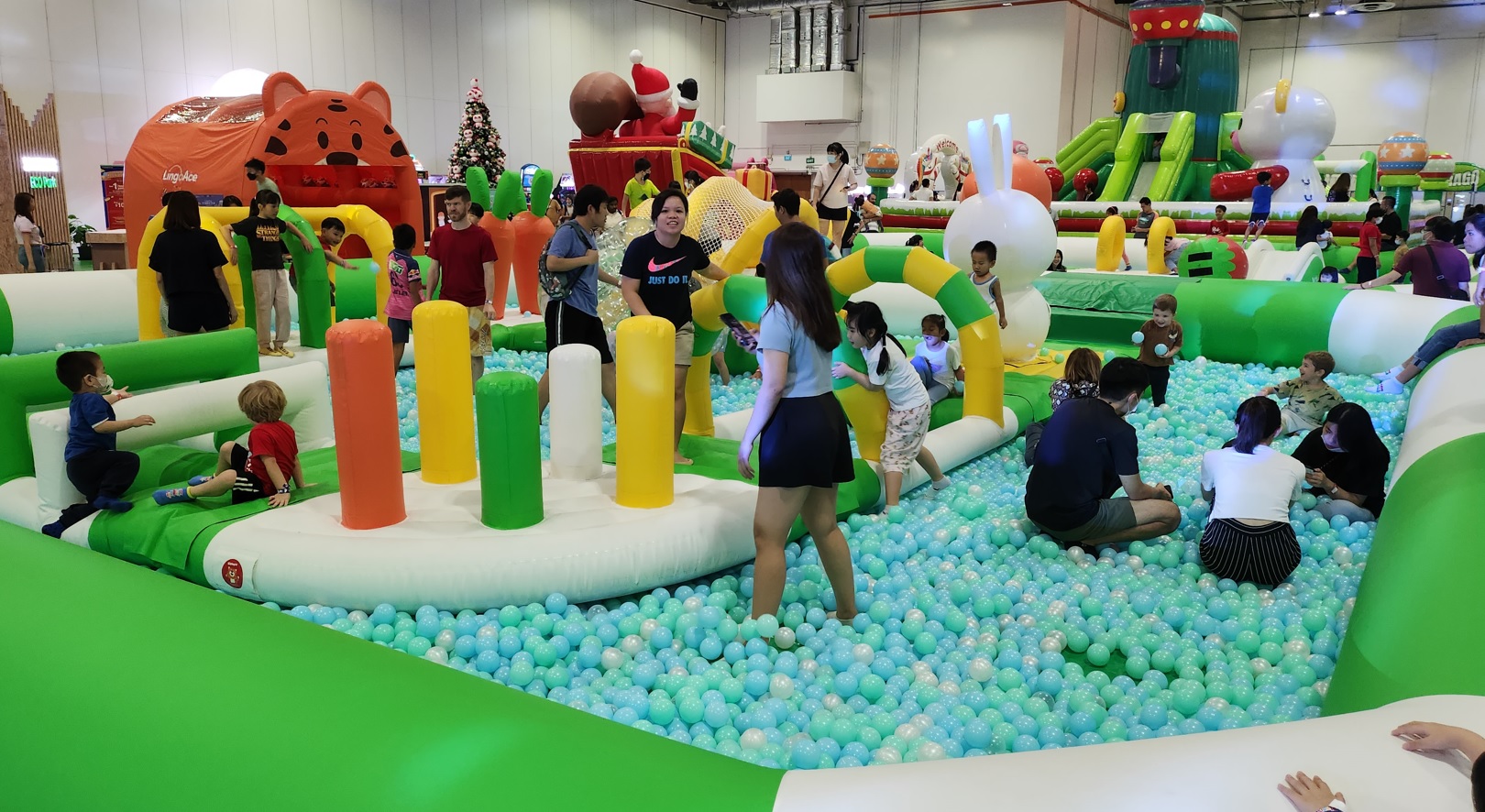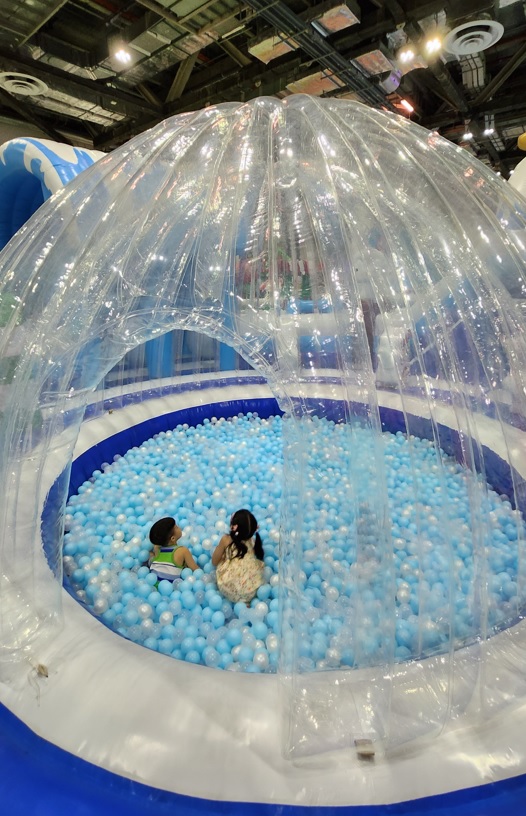 Other activities
You can actually book a space for your private event (e.g. birthday party) as well!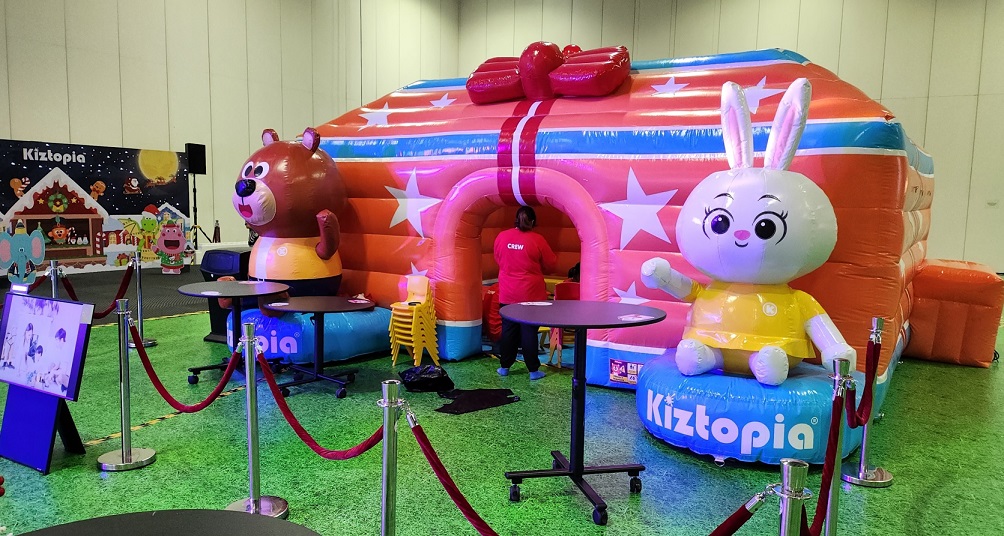 There are also magic shows which the younger kids enjoyed!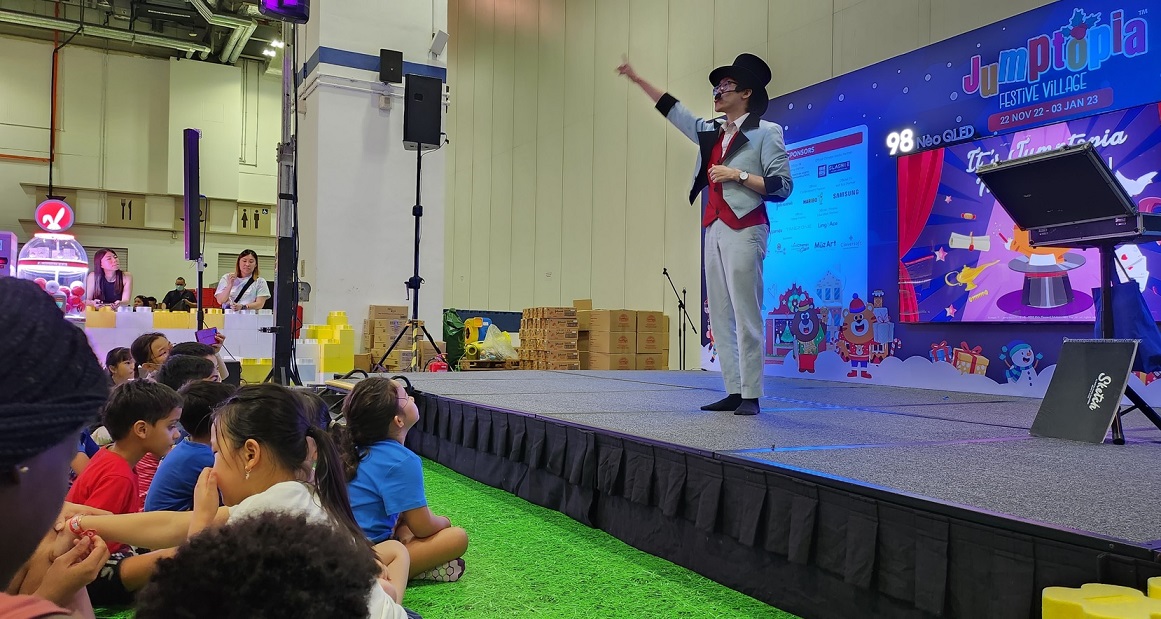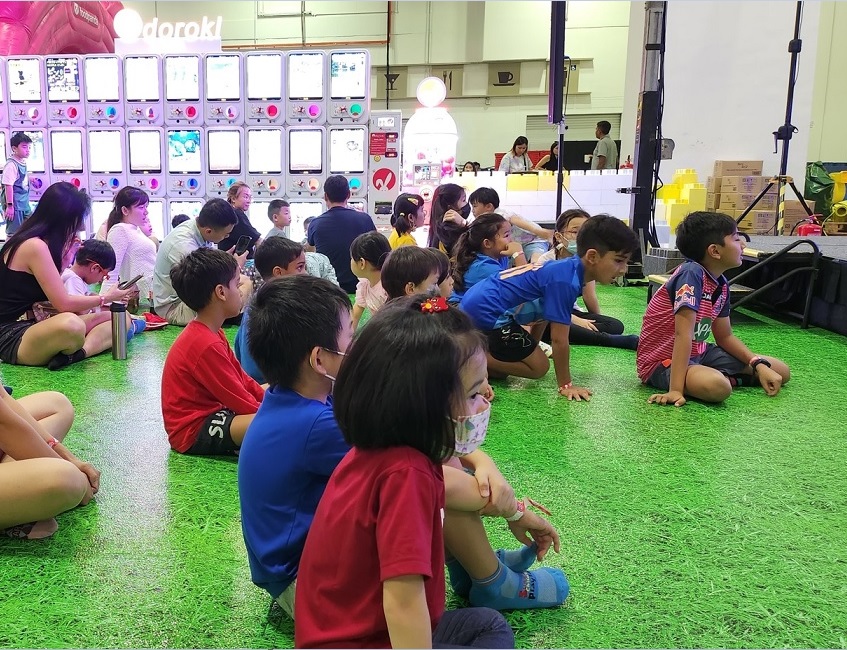 There are also a gacha area, shops and arcade machines!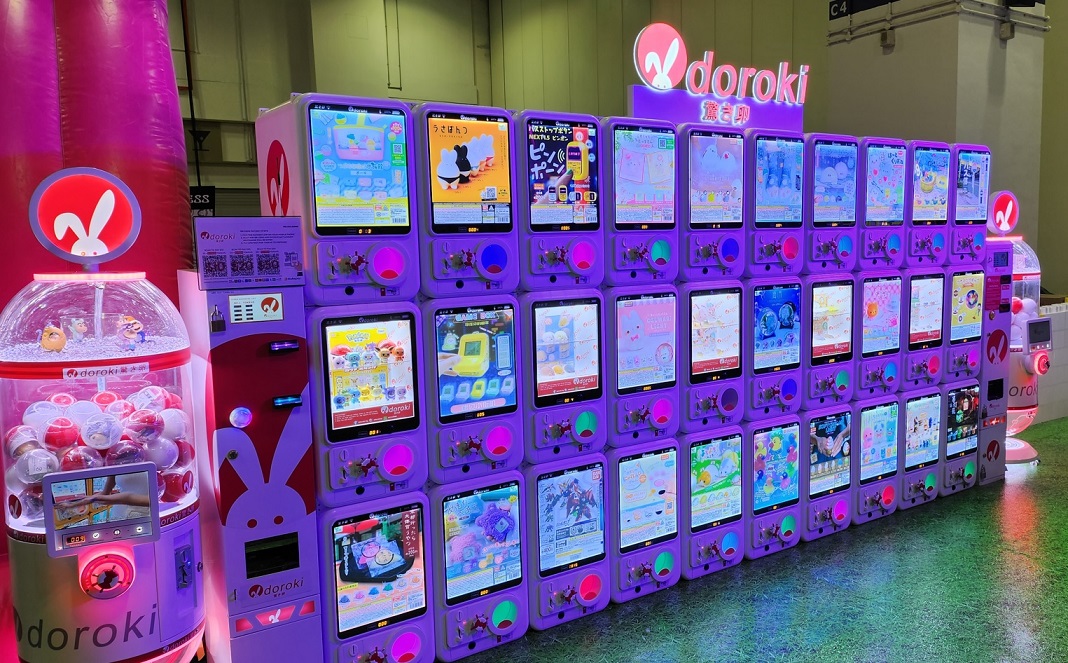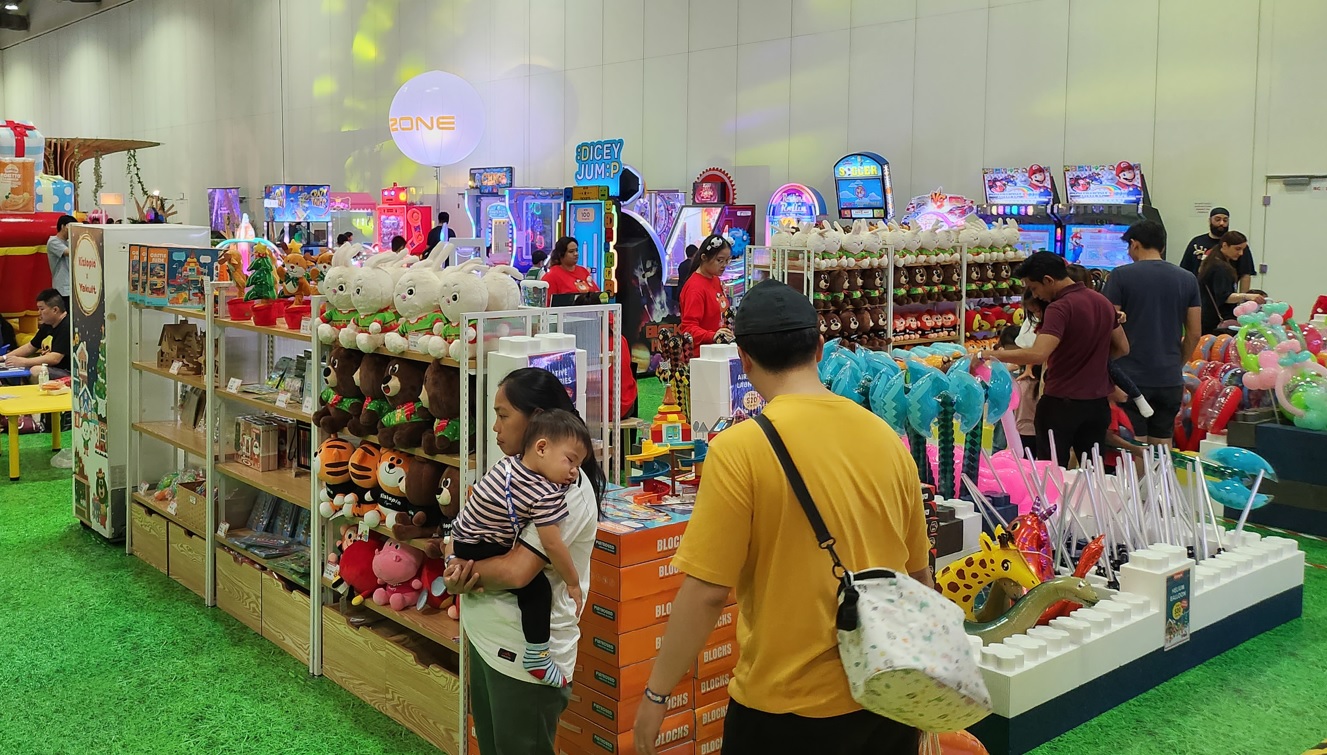 Overall the kids had a blast at the event as the area was huge and there were a lot of places to hide and play.
For other information, do visit the official website!