Many years ago I read about a dad who brought his daughter (probably 2 years old) to Taiwan without the mum and was inspired to do the same. I thought it would be a great adventure, a great chance to bond with the child. And that's why I did! My wife was okay about it, and was even quite encouraging! (She was probably thinking, "Yay! finally metime!")
How about my kid? Surprisingly, he was okay too! I thought he might say no, because he is really really quite sticky to the mum.
This is just part 1 of a series covering my experience! Stay tuned for more!
How to prepare
And so I planned my trip! My packing stuff followed quite similarly to what I have already previously wrote here. My kid was 3 years old then, approaching 4 in a few months time. He was not fully toilet trained at that time so I still needed to pack some diapers in case on top of underwears.
It was important to understand what you can do overseas. See more in my post link above. For Japan, I was quite familiar with it. I know that there are a lot of staircases at train stations and it was quite rare to see lifts. I contemplated whether to bring strollers and eventually did not bring. It was a good choice. The only bad part is that I needed to carry him whenever he fell asleep, which was essentially almost every day after noon. Fortunately there were a lot of train rides which he got rest.
How do you survive a plane with a kid?
Well, a 3+ year old kid is actually quite okay and can behave well on a plane. We have brought our kid overseas at a younger age and it was way harder then, especially when he was 6 months old. You can plan quite a lot of activities for him or her to do at 3+ years old. You can read to him/her, talk to them, and they can watch in-flight entertainment videos as well. Mine had quite a good time watching shows and eating whenever it was meal time.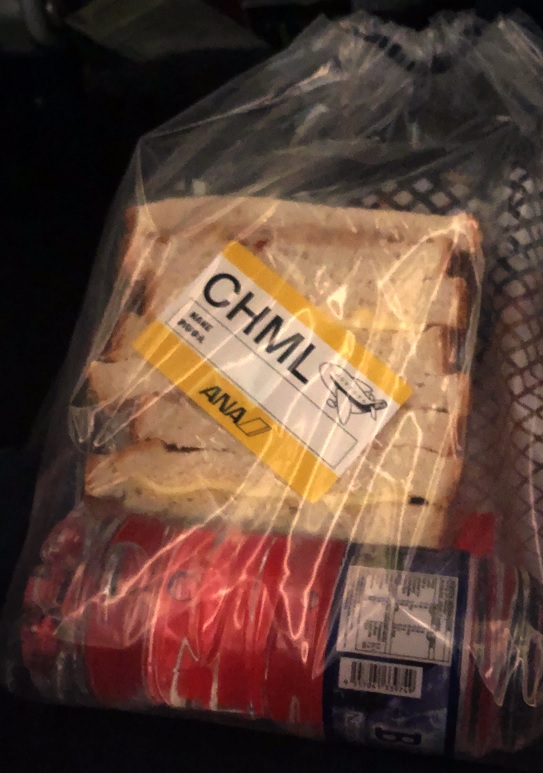 Odaiba
First day I brought him to Odaiba. Had a meal at the shopping centre and saw the giant robot - Gundam. He was pretty fascinated with this giant robot and we took a lot of photos there. There were also some gacha machines and I spent quite some money until we got what we wanted (yes we, not just my kid!).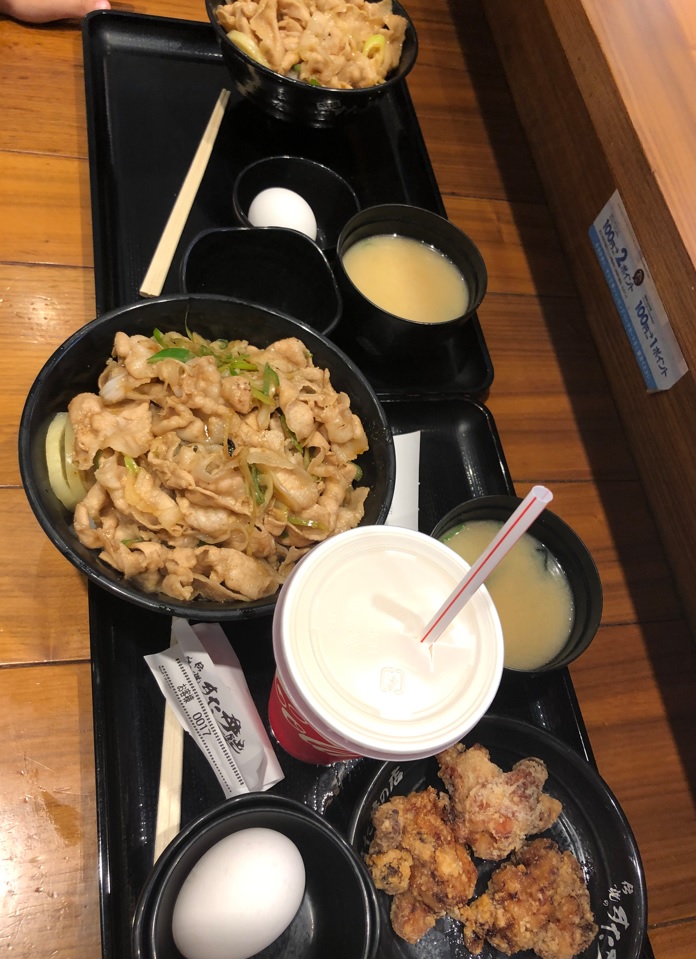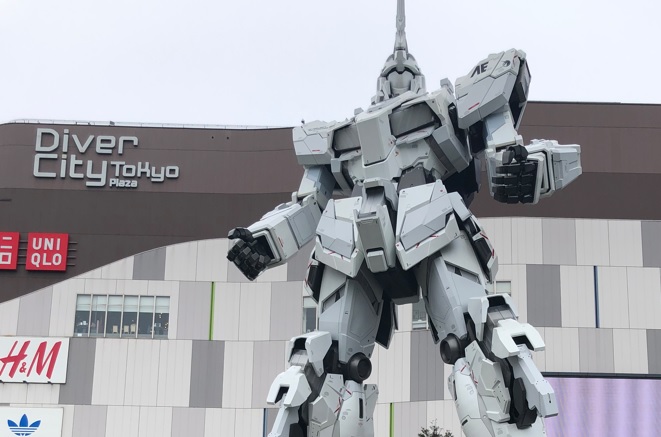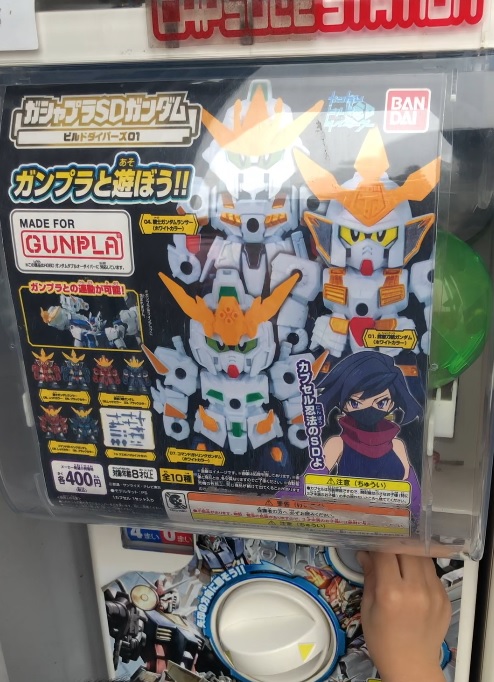 Odaiba was a fun place to explore and there's quite a lot of things to do. Its like a futuristic city and a place in Tokyo that you can chill. There's a lot of shopping here as well.
Wanted to bring my kid for an onsen experience as I love onsen. Passed by this open air concert by Exile, a pretty famous group in Japan.

He also spotted this and asked why there was a drawing of us. LOL!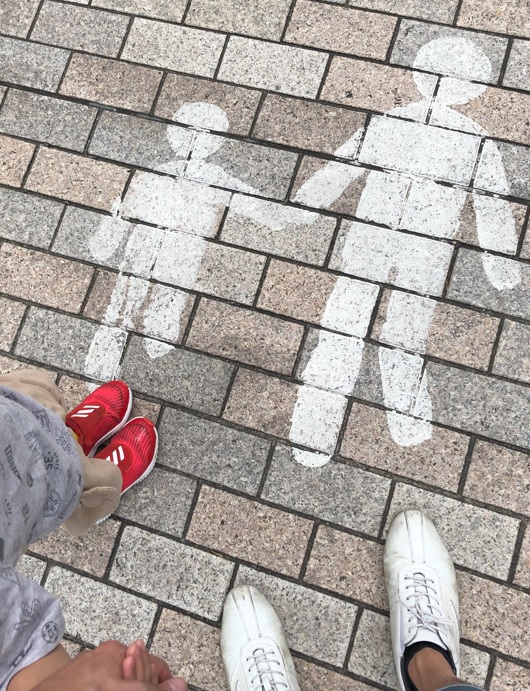 Anyway back to the onsen. This was the Odaiba Ōedo-Onsen Monogatari which had closed permanently in 2021. It was a pitty. We did not fully enjoy our experience there as my kid had stomach issues and we had to leave early.
Odaiba is also home to one of my favourite children clothes shops - Nishimatsuya at DECKS Tokyo Beach. They sell kids clothes at a pretty cheap price, relatively of course. A little known fact is that Nishimatsuya also sells clothes in Singapore! I first saw one at 100am at H.I.S. Travel. In fact there are 2 more at Isetan Serangoon and Scotts. However, the one at Odaiba is huge! Here's how it looks like.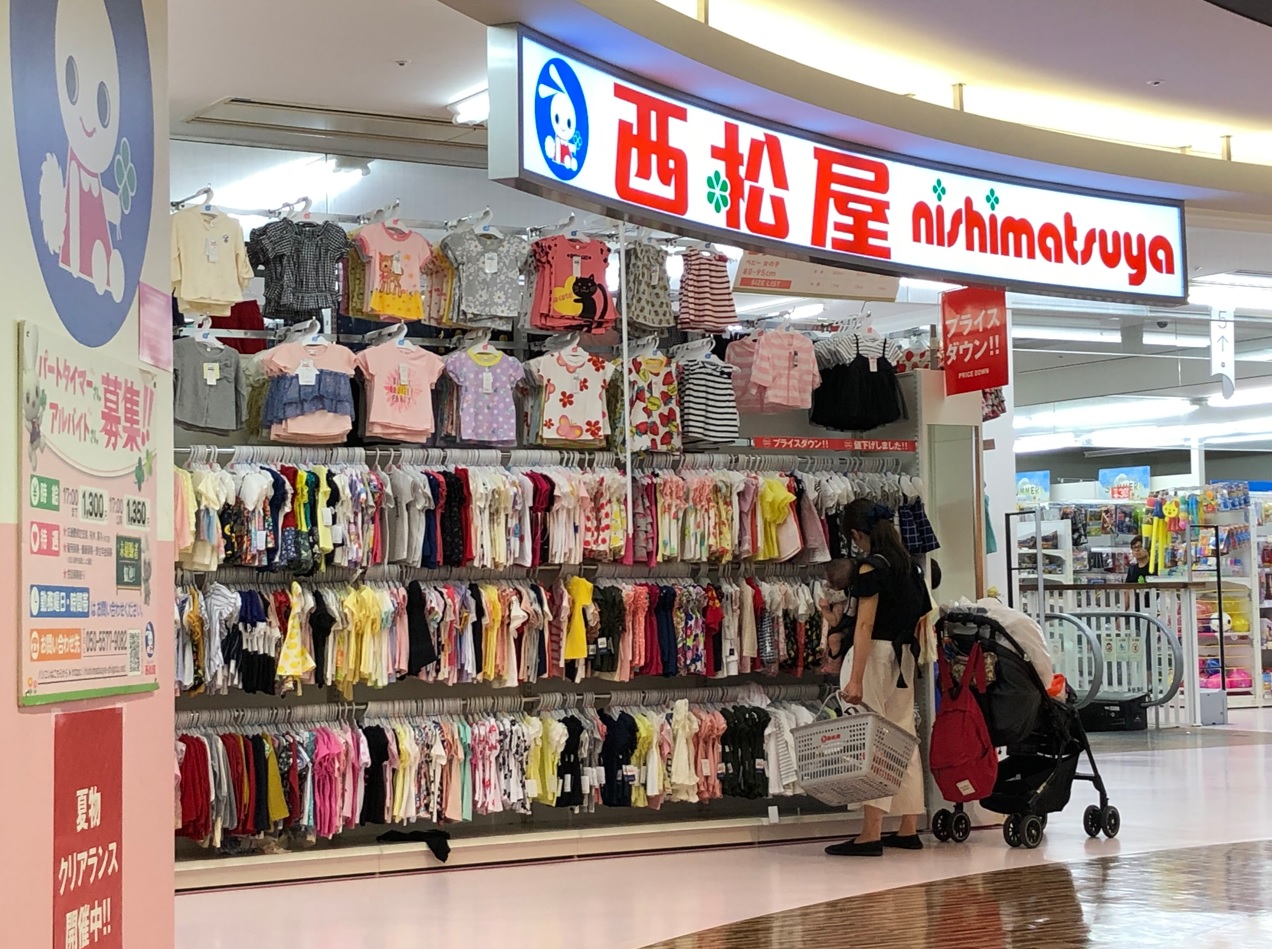 I don't take much pictures back then and the reason why I took this was because I had a lot of time to spare as my kid was so sleepy he fell asleep on my lap on a bench in the mall! Thank God for these resting places!
My kid normally naps for like 1 hour plus so I always have to find such resting places!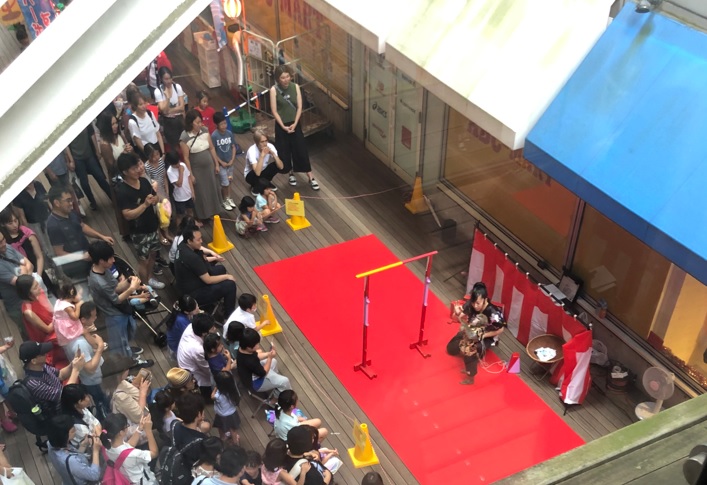 Monkey show at the mall. I have seen such shows before in other touristy parts of Japan
I also brought him to the TOKYO TRICK ART MUSEUM which was quite fun and I took a lot of photos of him. It was also fun telling him what to do, although it takes a bit of time and effort as he starts learning how to do some of the poses.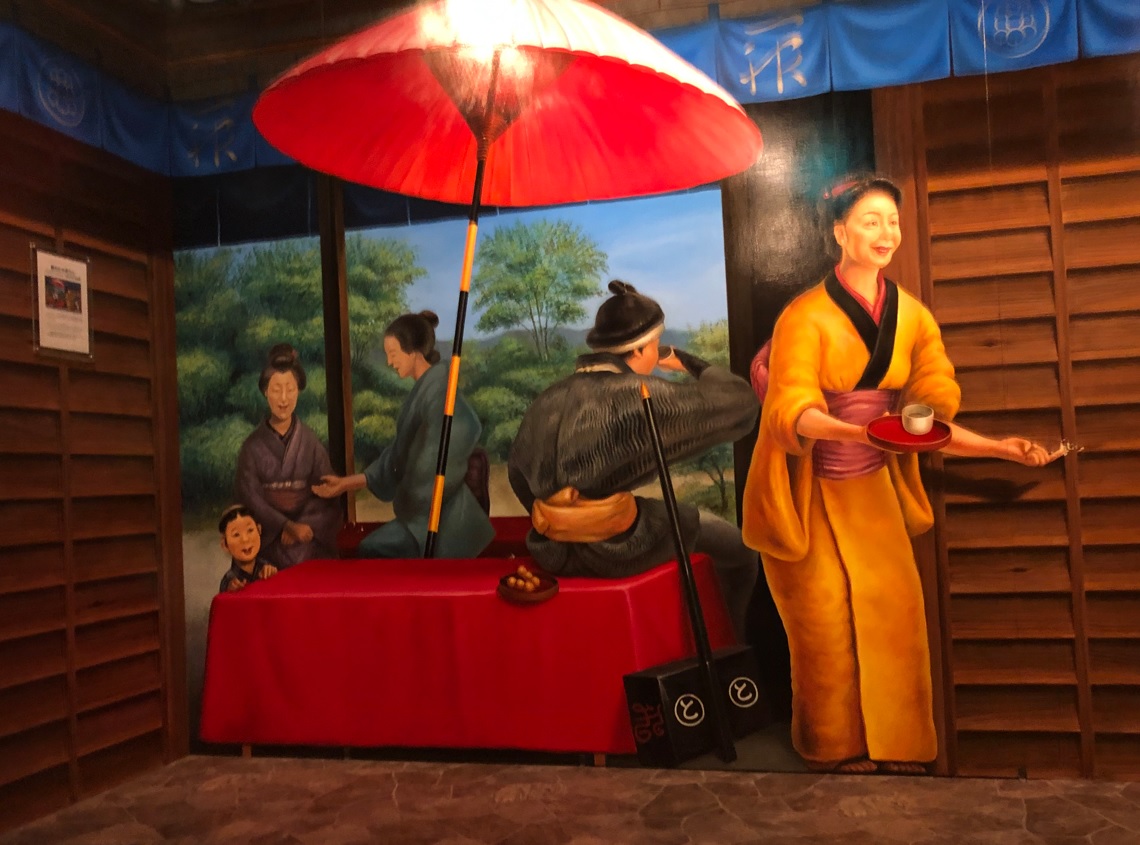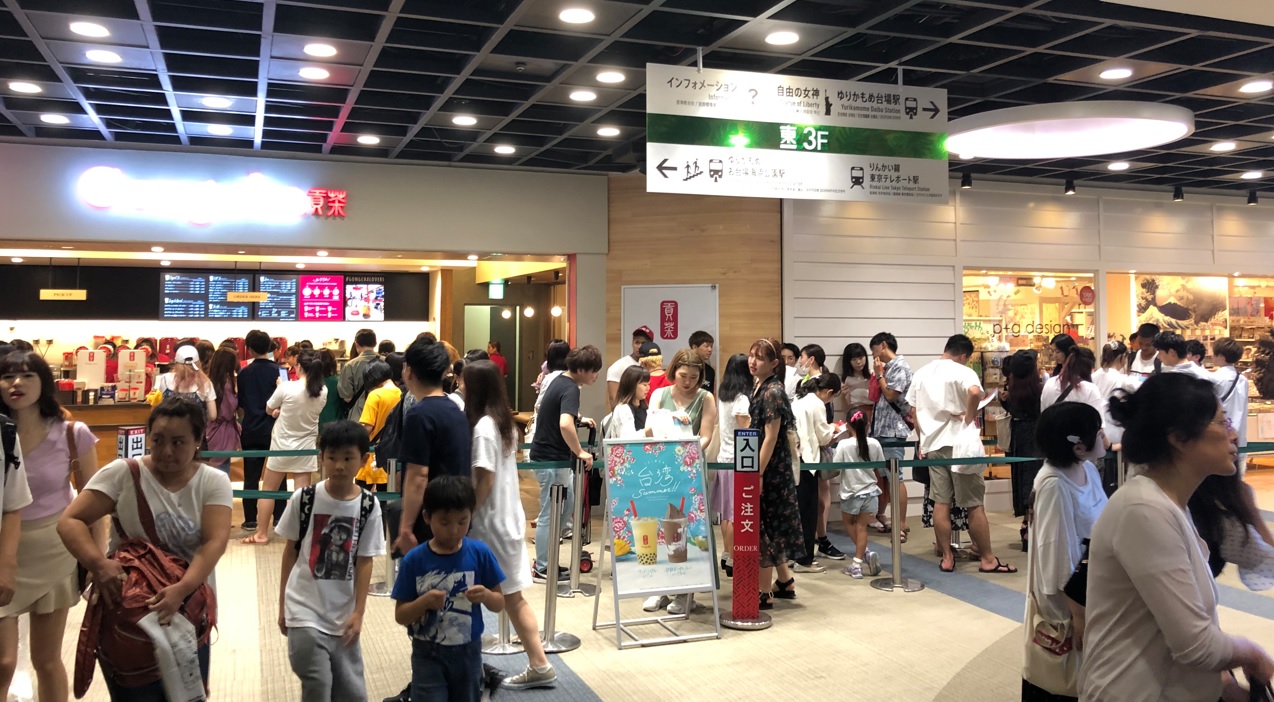 There's a Gongcha in Odaiba and it is super popular!
Walked around to find food for dinner. Thankfully my kid likes to eat ramen (which I love!) and ramen is plentiful in Japan. We found Tokyo Ramen Kokugikan Mai which is like a Ramen Street and had dinner there.
We then went back to check in at a hotel near Disney called Sheraton Grande Tokyo Bay Hotel. He loved the Disney monorail that we took on Disney Resort Line due to its mickey mouse design.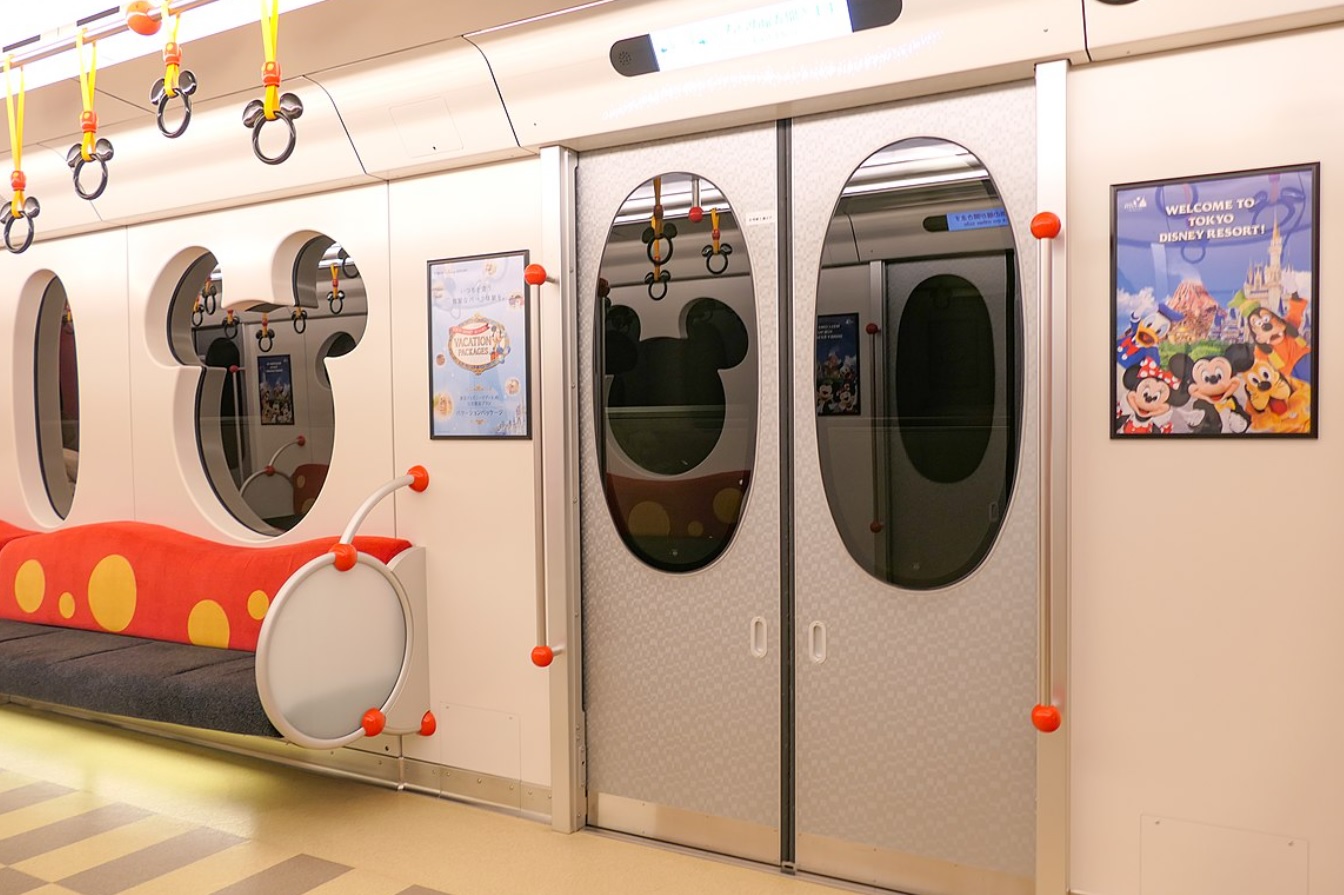 Photo from wikimedia.org.
Disneysea and Disneyland
One of the best things about bringing a kid under 4 is that a TON of rides or attractions are free, including Disney at Tokyo. Yes, that's right, we just needed to pay for my tickets, in which I bought a 2-day passport that cost me 13,200 Yen then (much cheaper now due to exchange rate).
We started with Disneysea on Day 1. Disneysea is a place that I would say is more suitable for adults because of the rides.
Even though I did not bring a stroller to Japan, it is a must to rent a stroller at Disney. I wouldn't want to keep on carrying him everywhere! The stroller is also nice and he can take a nap if he is tired. The advantage is also that I don't have to wait at a spot for him to wake up and I can push the stroller around to see things for myself even when he is asleep. I have taken a lot of photos of him at photo spots while he was asleep!
Here are some of the sights and sounds of Disneysea.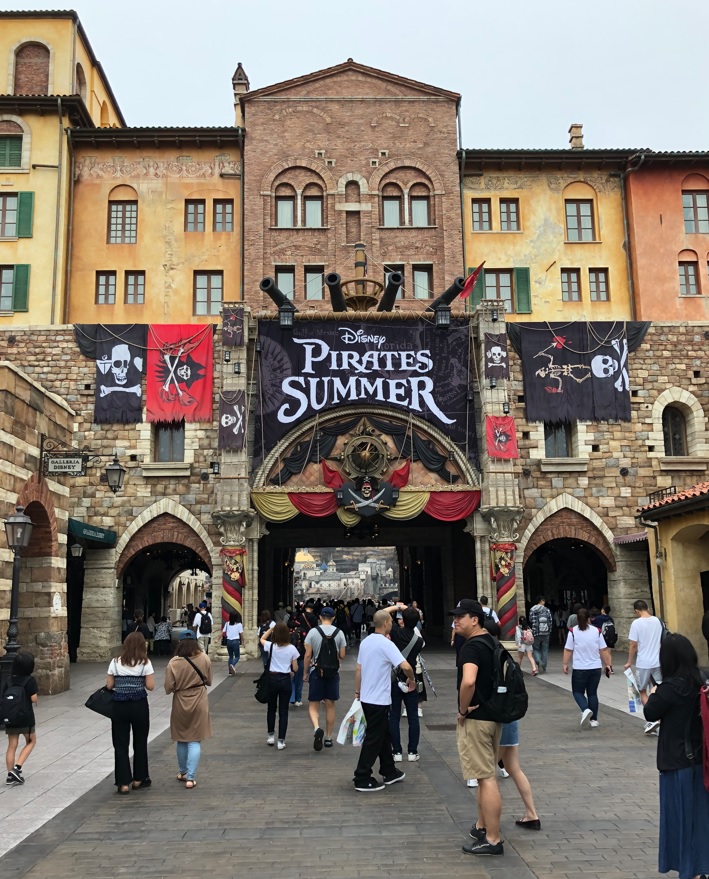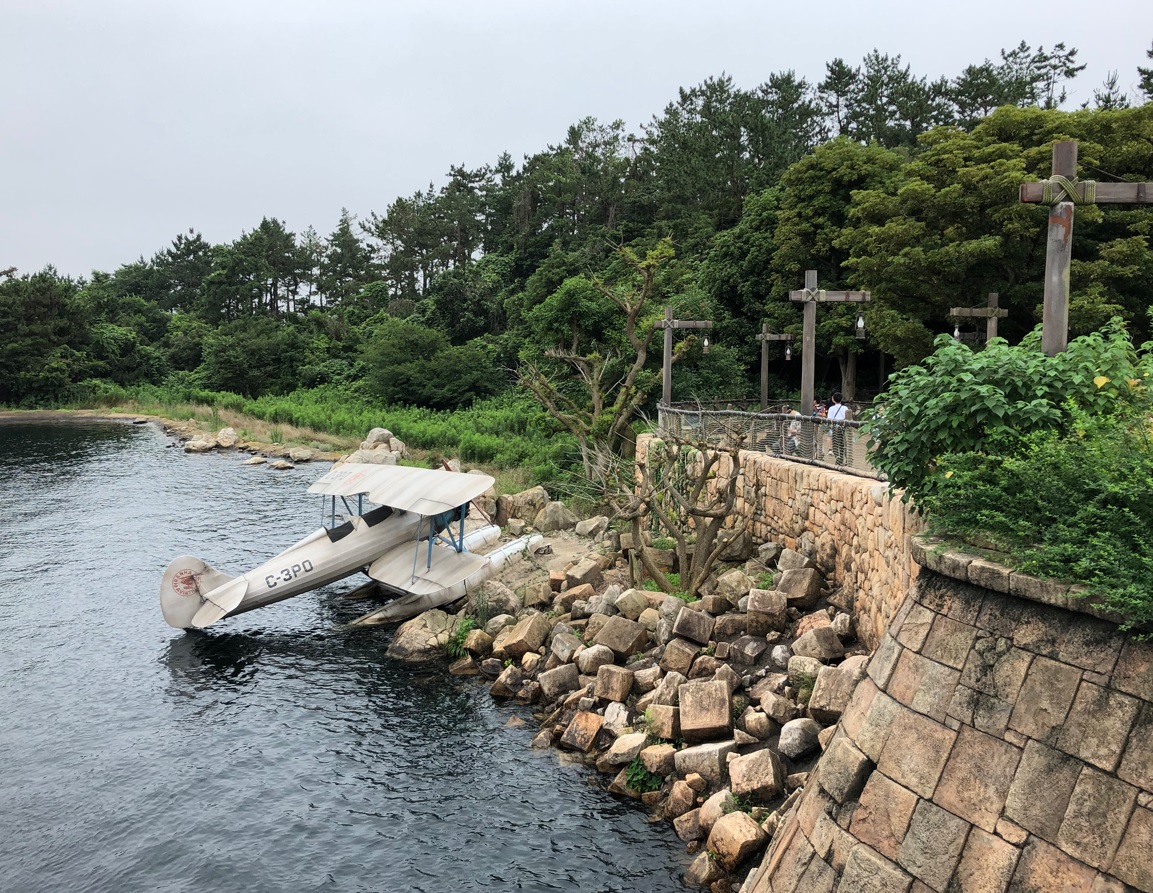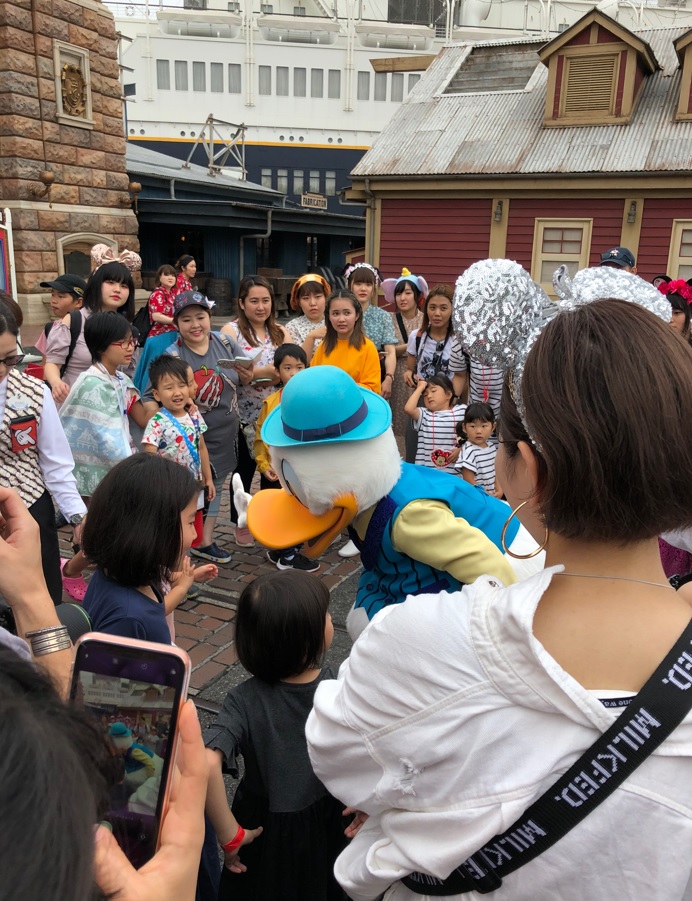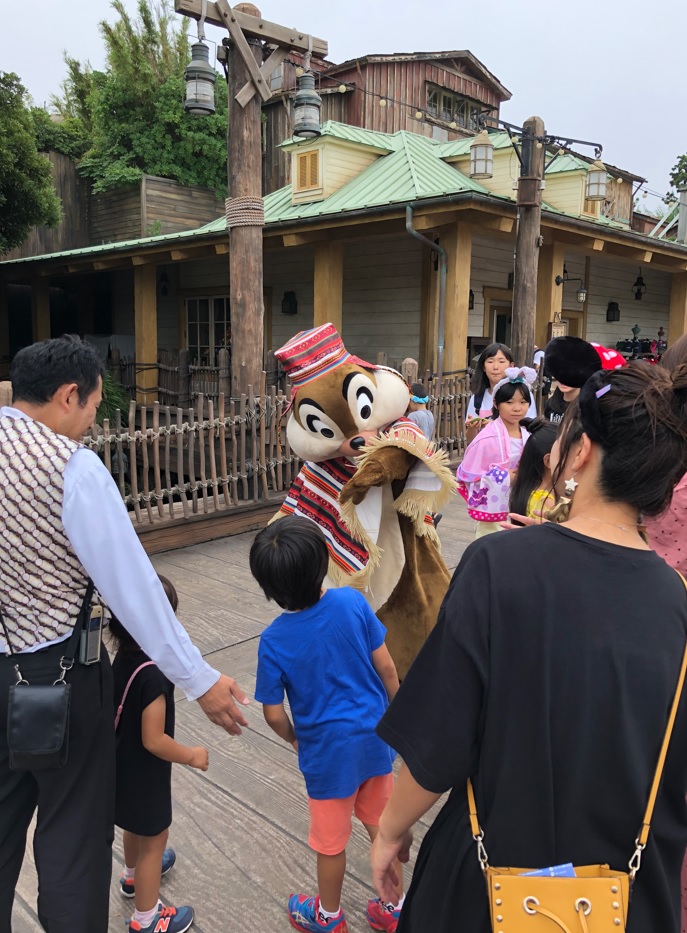 There's a lot of pushcarts selling popcorns in cute designs, like these. We bought the Winnie the Pooh one which we still have in our house!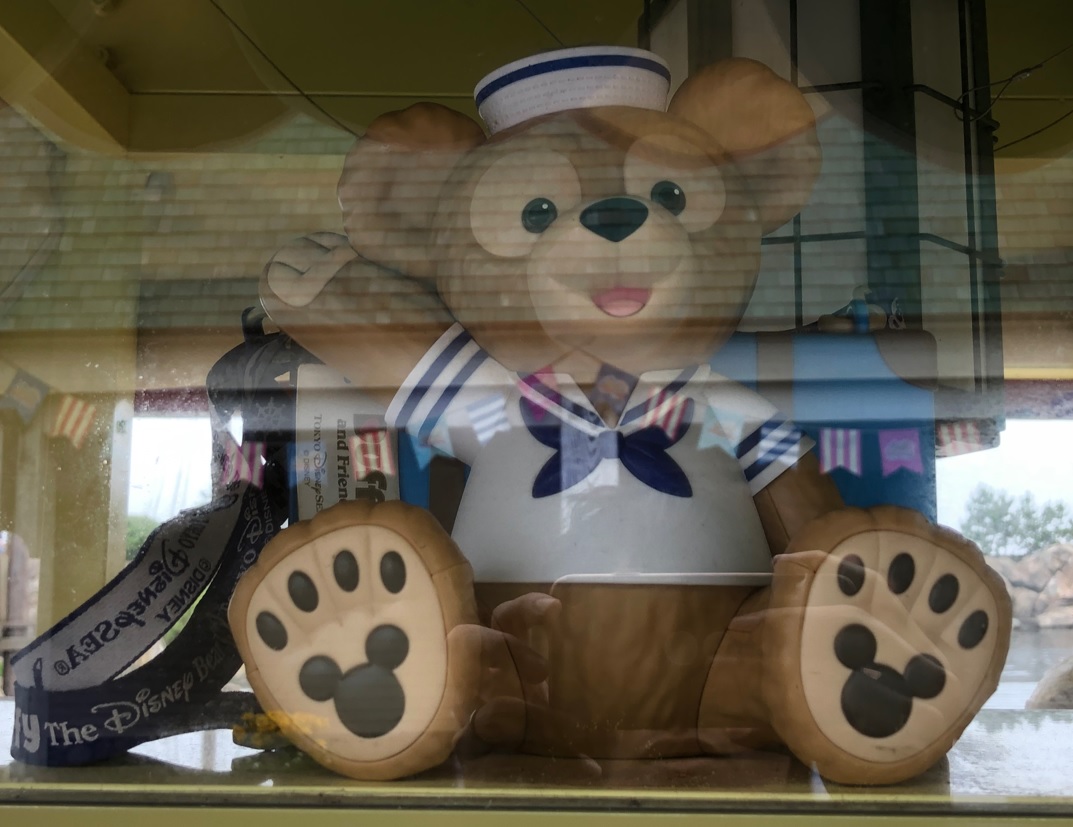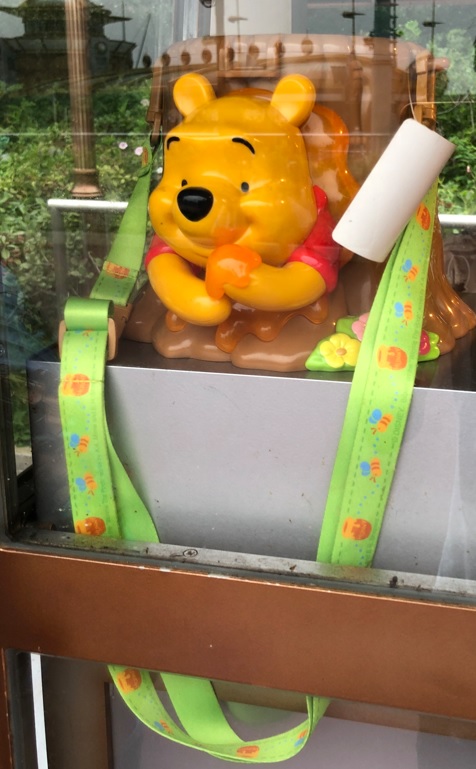 We also took a boat ride and as you can see in the photo, strollers can be pushed on board the boat. In most other attractions, you would need to leave the stroller at the entrances.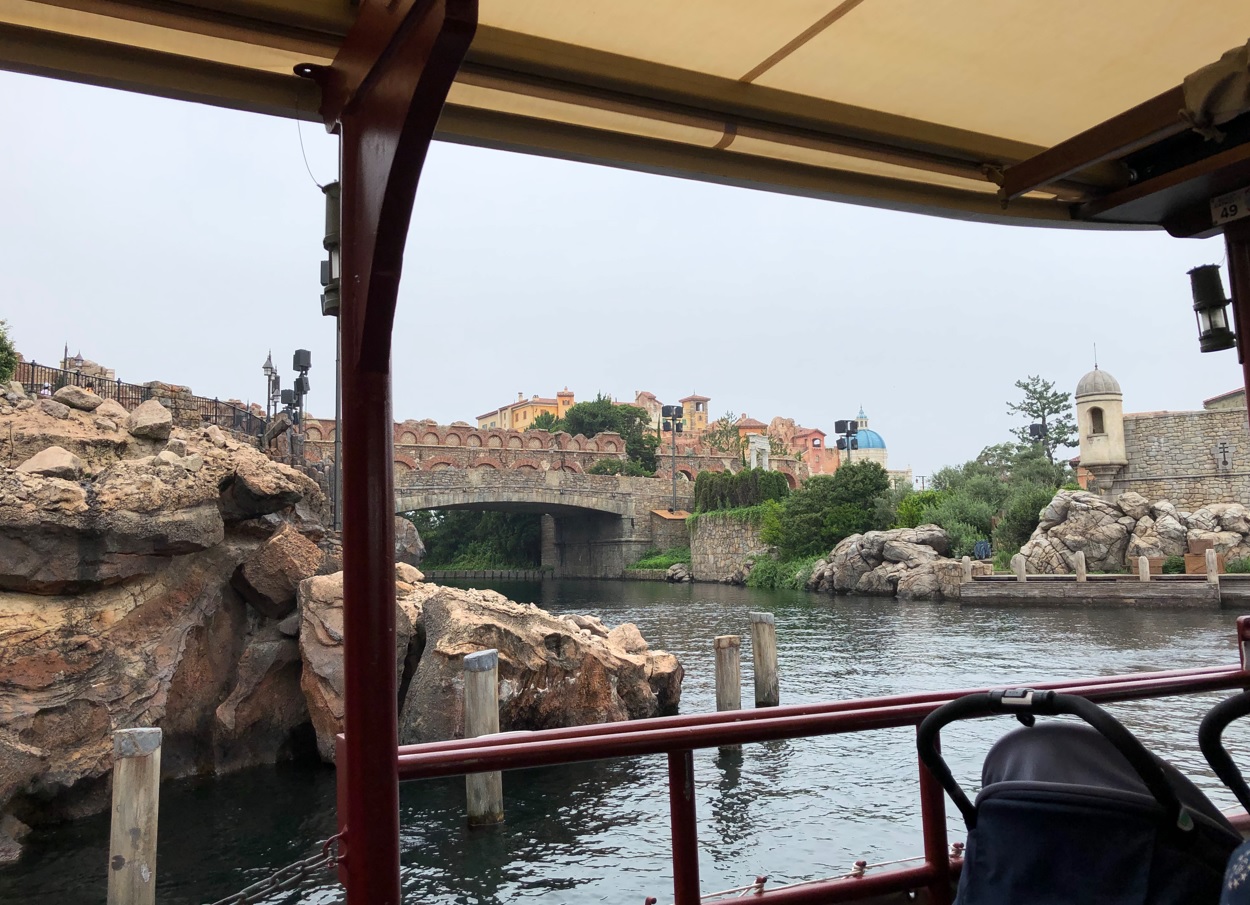 And on the boat ride we could see the Tower of Terror. I always remember this because of the queuing time in my previous visit here with my wife. It was a 2 hours wait then! What happens for that ride is that you sit in an elevator style ride which goes up and when it is at the top you will be able to see the whole of Disneysea. Pretty cool. The sudden drop after that was cool too, LOL!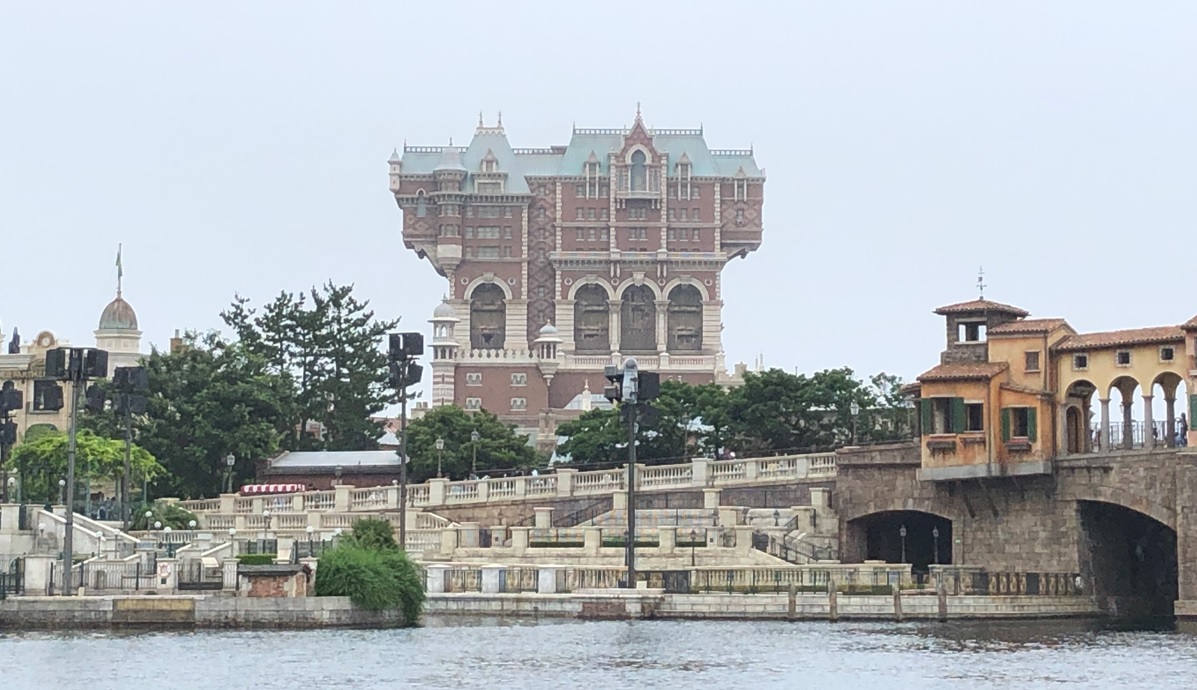 For lunch, we went indoors for pizza!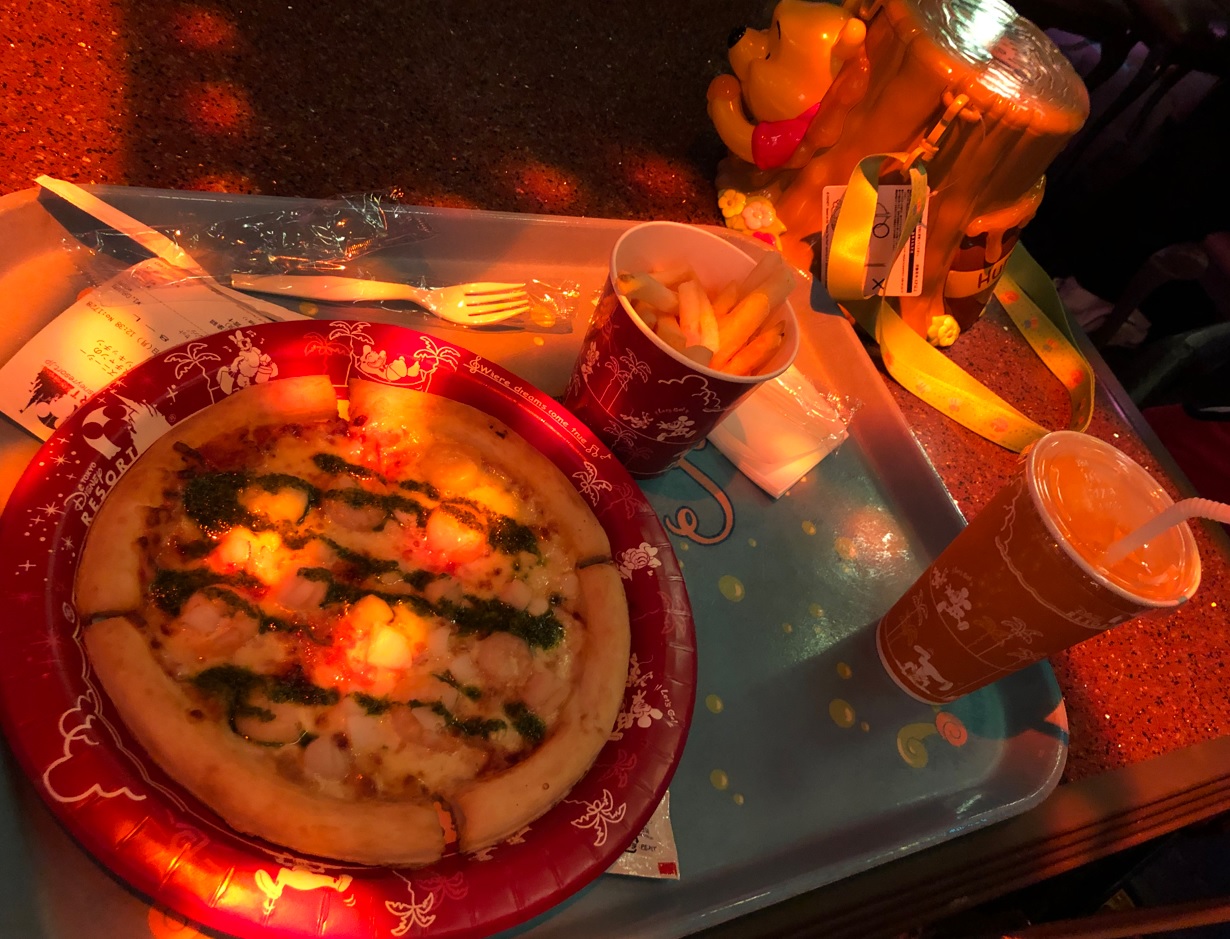 I don't remember him taking many rides, probably did not meet the height requirements, but it was a fun experience with him!
Went dinner after Disneysea at Tonkatsu Wako which is a restaurant chain that sells pretty decent Tonkatsu. This was the kids meal which cost 365 yen and included an orange juice. It was super cheap!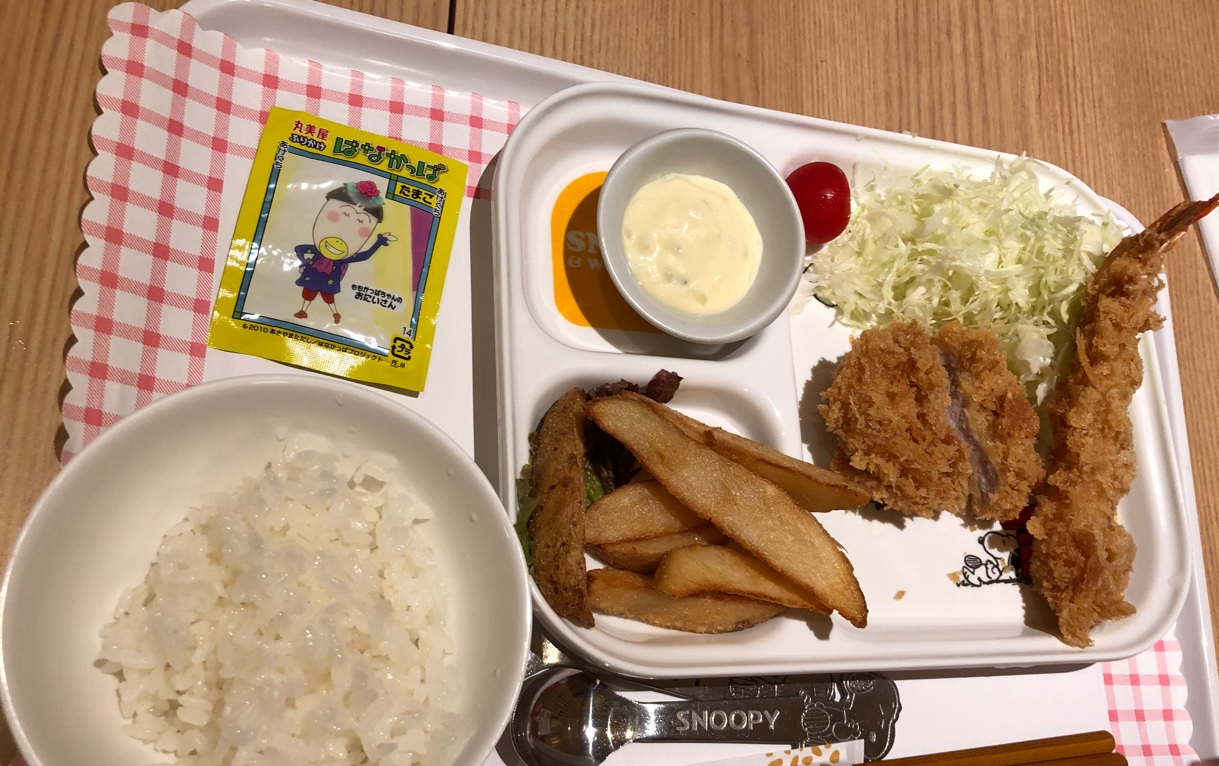 Came back home and of course my kid wanted to watch cartoon. Turns out Gintama was playing LOL.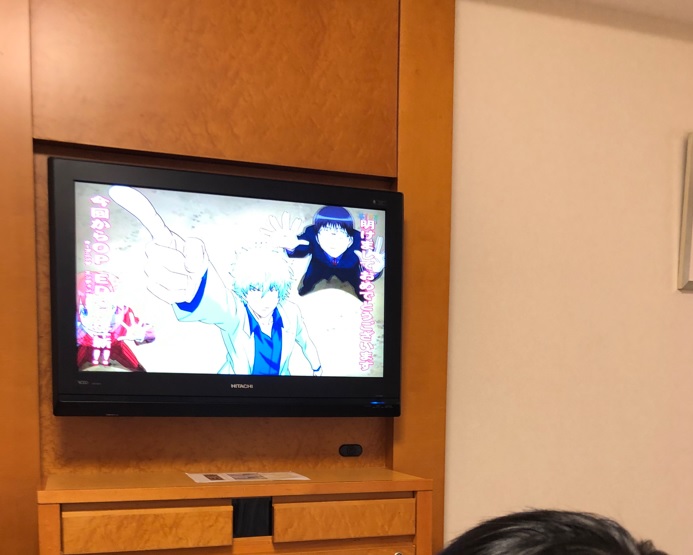 In Japan, there are a lot of nice shops selling exquisite looking snacks everywhere, like these. Bought some for breakfast. And they taste sooo good too!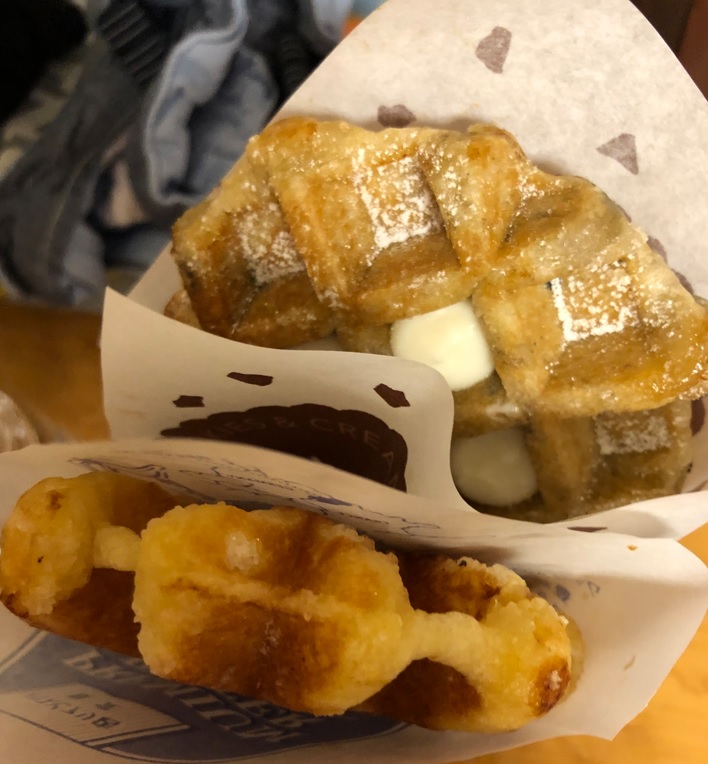 Day 2 was Disneyland! One of the most popular rides was of course the Pooh's Hunny Hunt! Seeing the waiting time reminds me of the need to always get fastpass, where you can sort of reserve your seats in advance. You are only allowed to collect such advance tickets after certain time has passed so you got to plan ahead of time! Anyway there are sites such as this that inform you of the waiting times.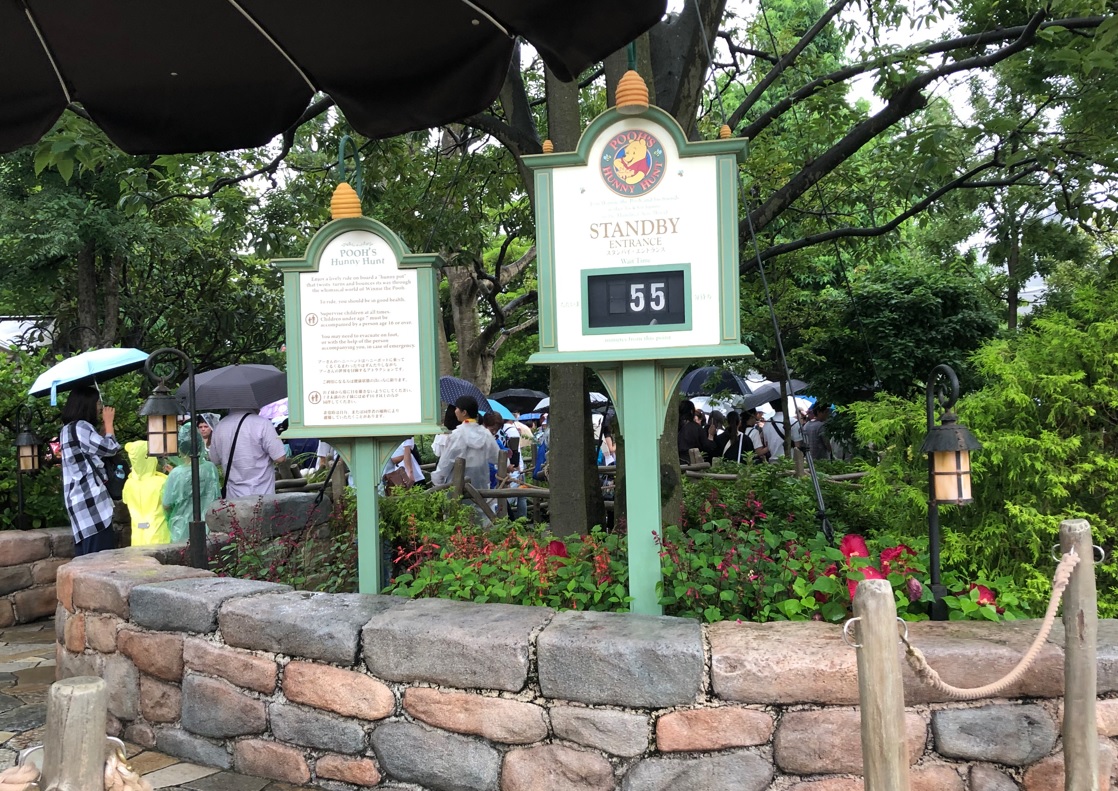 Another popular ride was Buzz Lightyear's Astro Blasters. This is where you get to have an arcade style shooting while on a ride. Adults and kids will love this!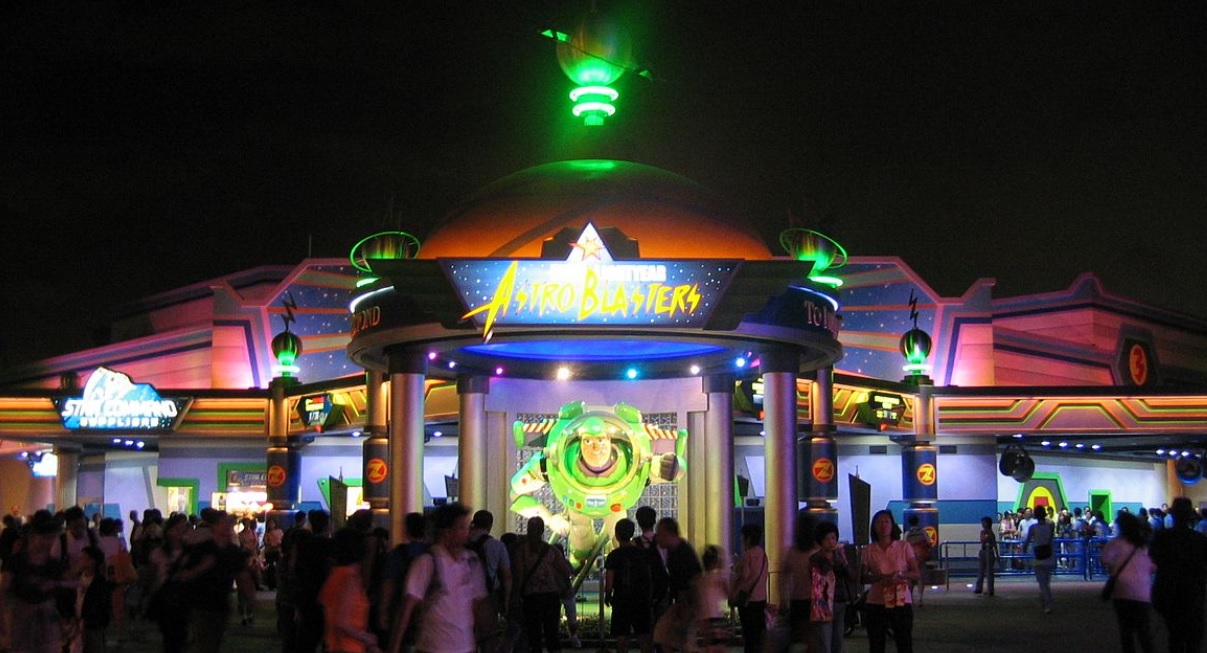 Photo from wikimedia.org.
Another very popular place is the "It's a small world" ride which is quite crowded but at least the queue is not too slow. This is also where the song keeps playing "It's a small world after all…".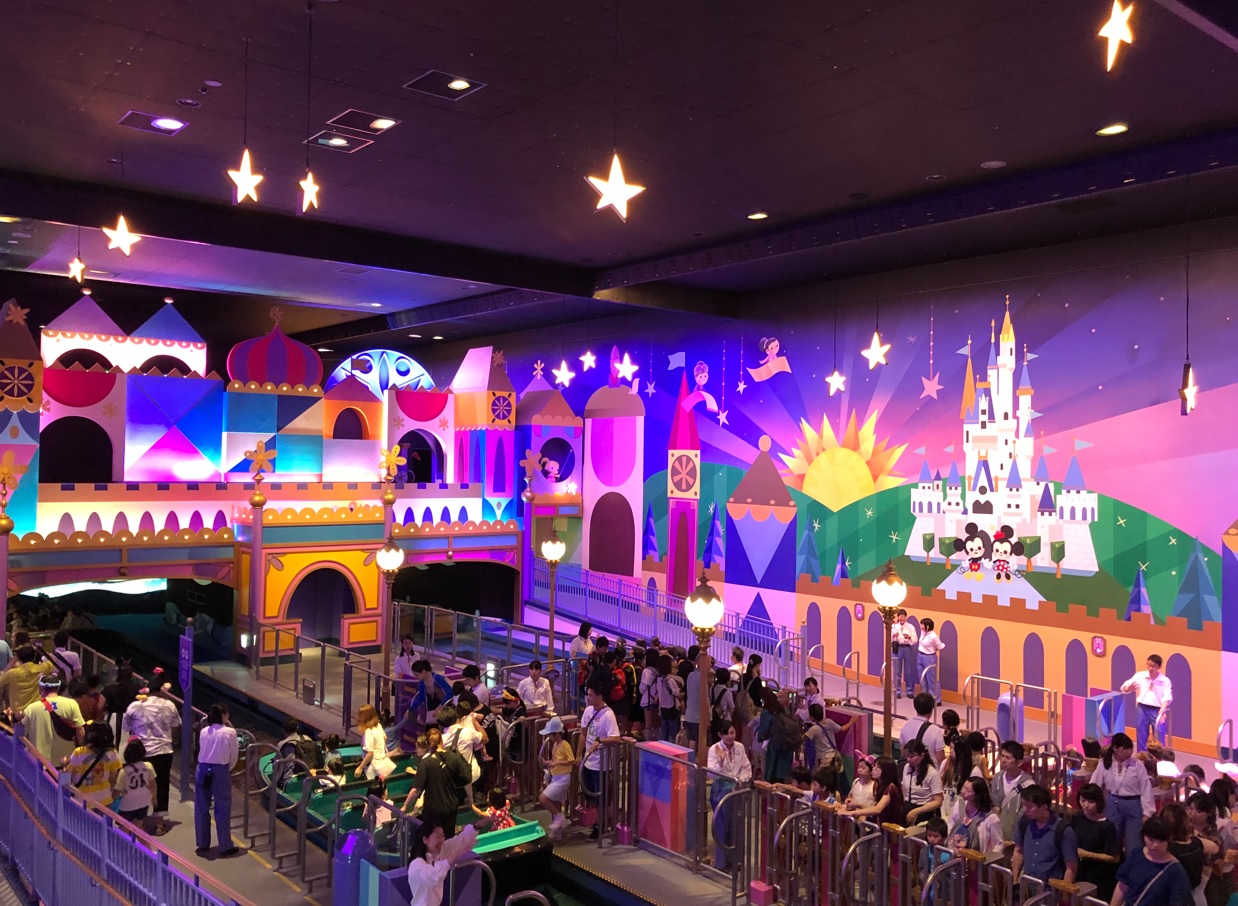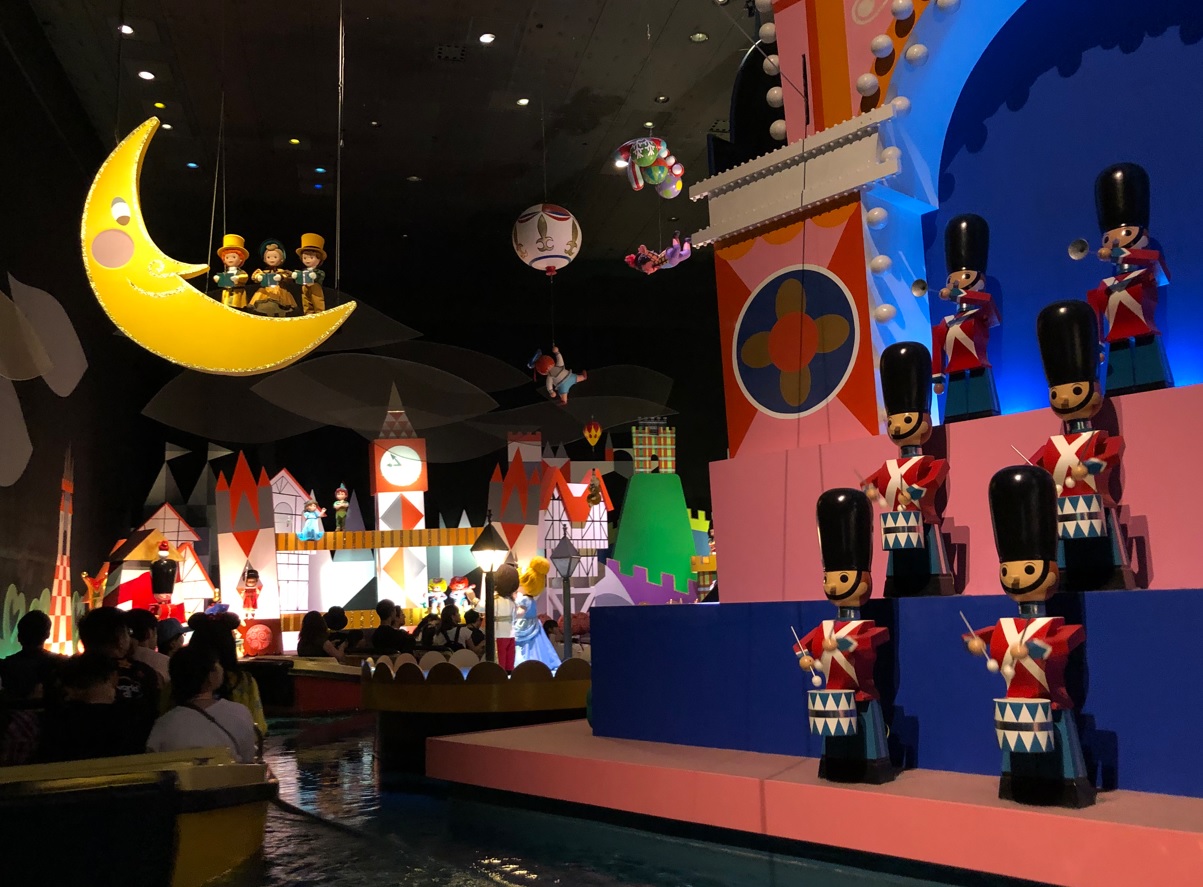 Here are some of the food. We had snacks and some rice with meat for lunch. The egg has a mickey shaped yolk. The attention to details!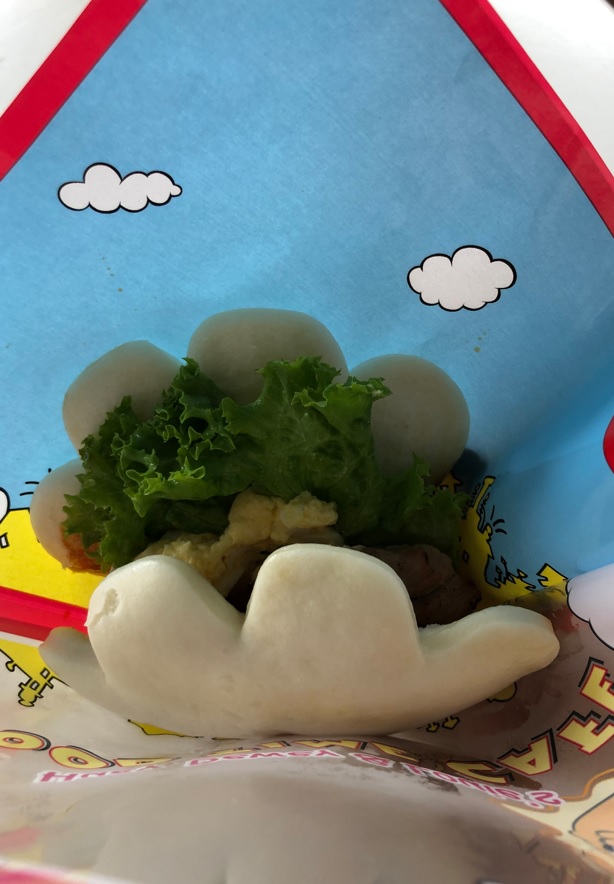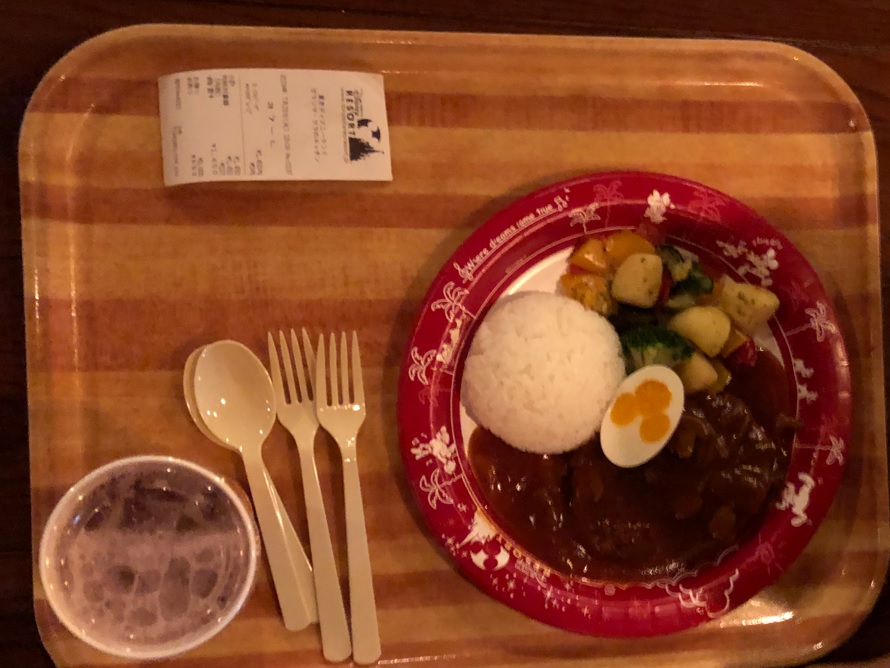 We also had icecream waffle shaped in mickey's head of course!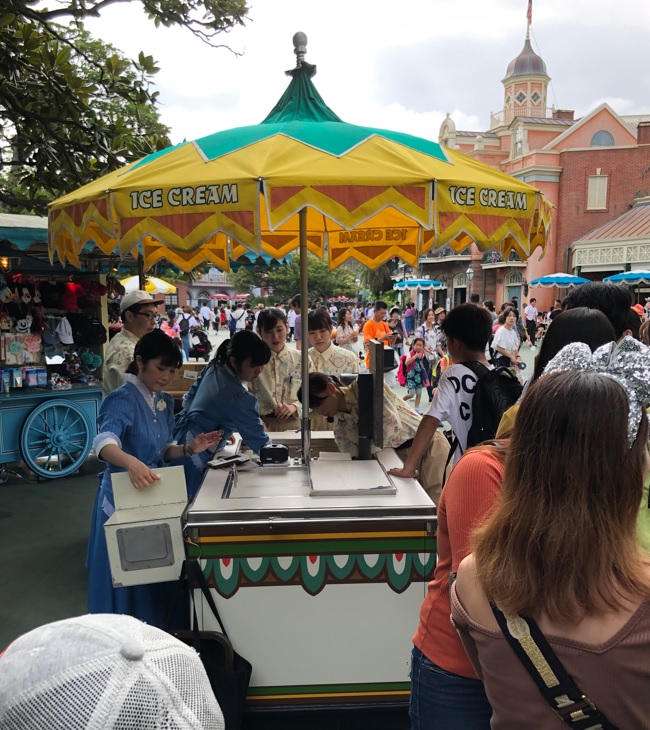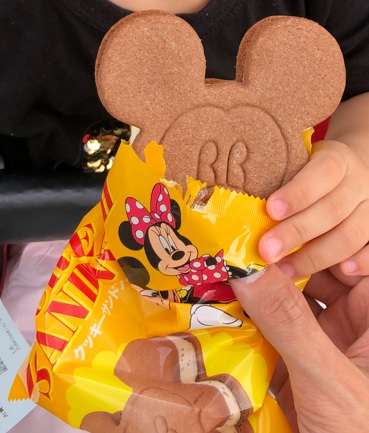 Here are the other sights and sounds of Disneyland. There is the parade of course which is something everybody enjoys!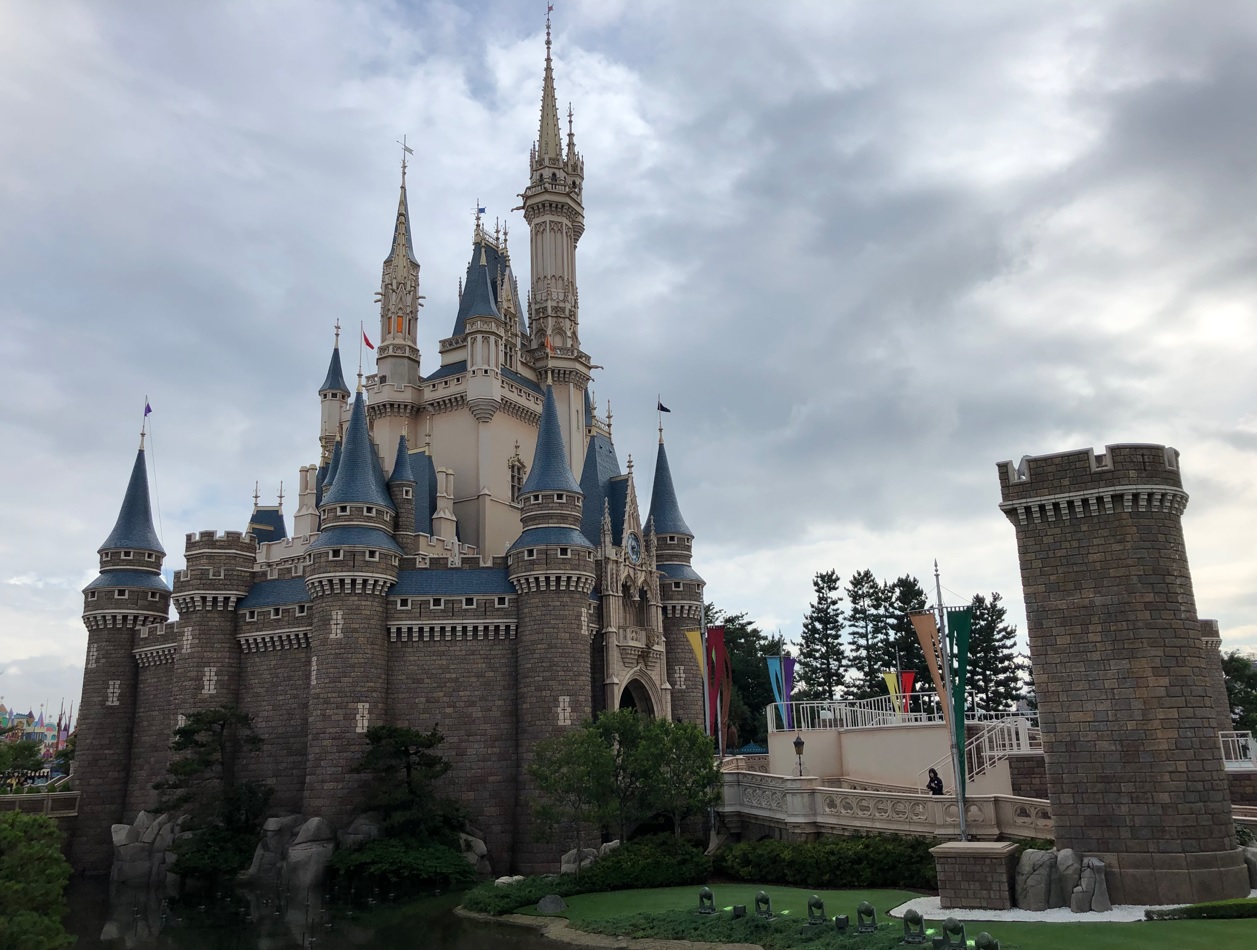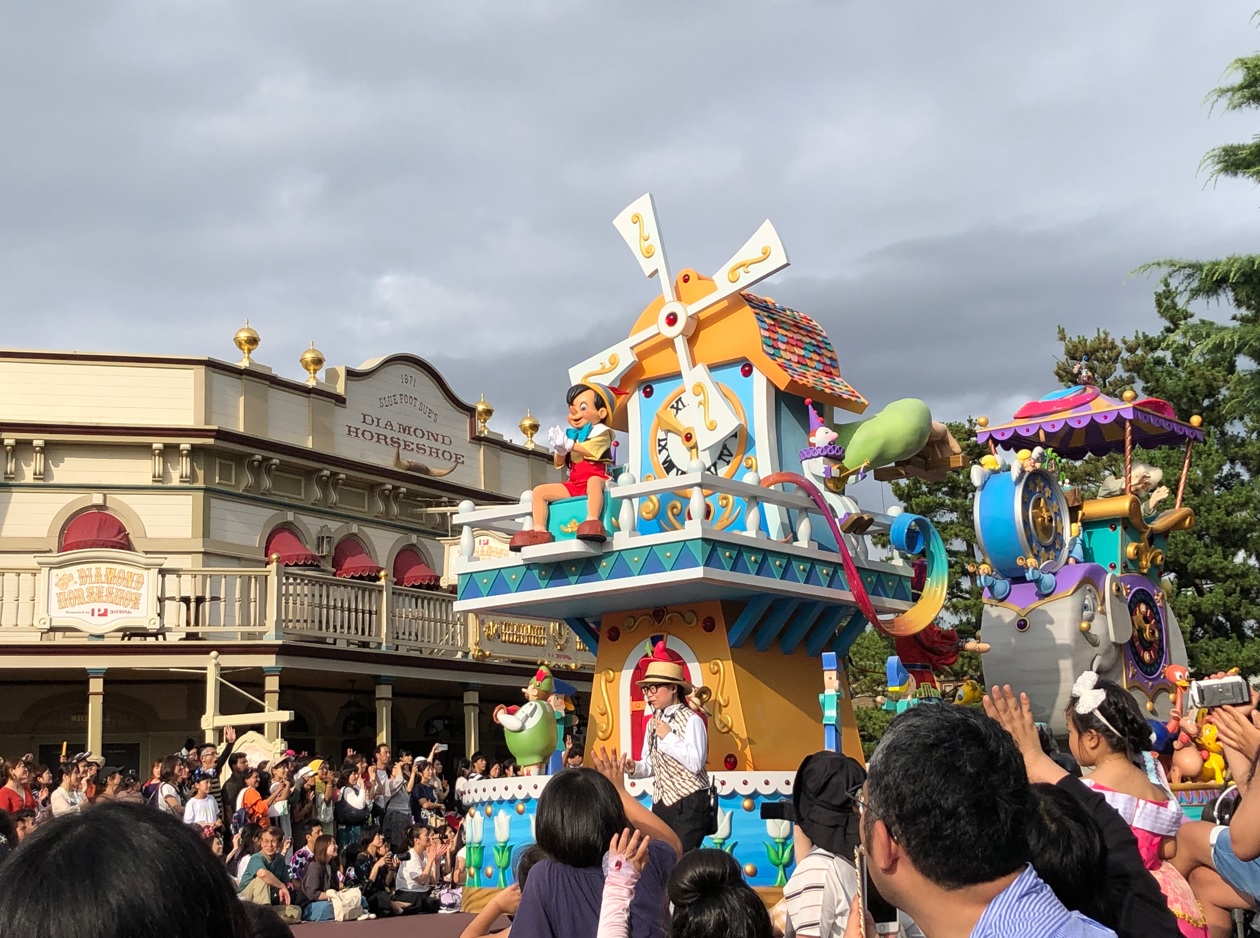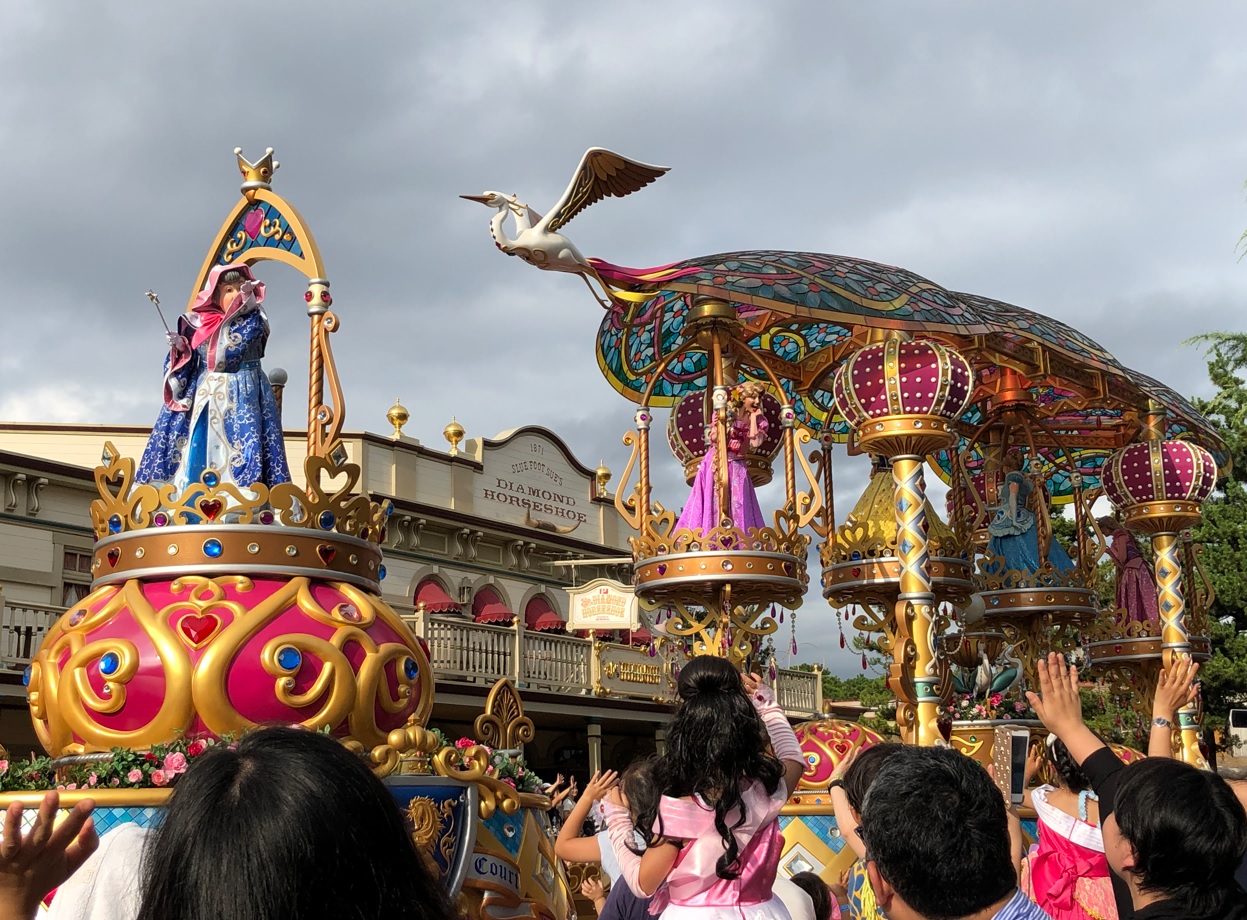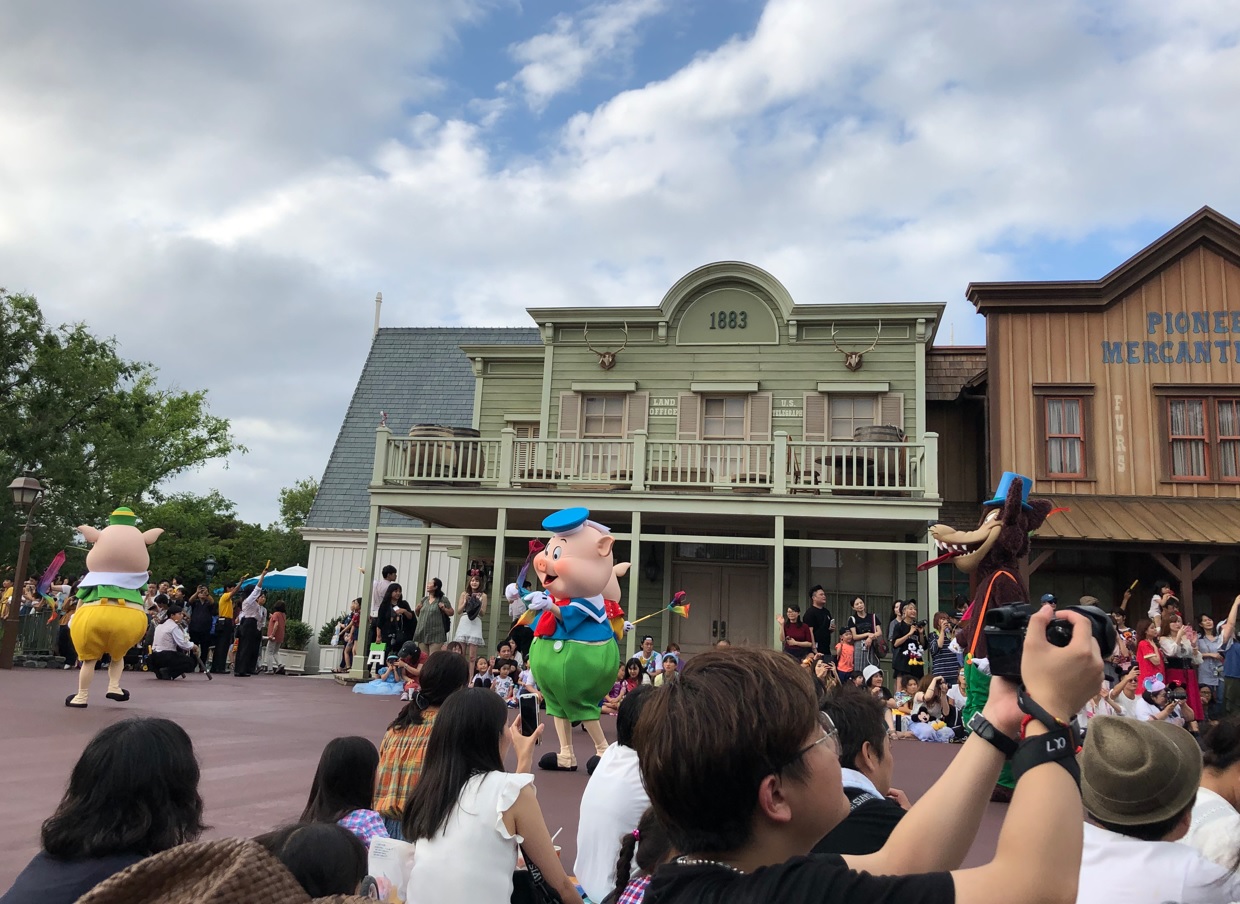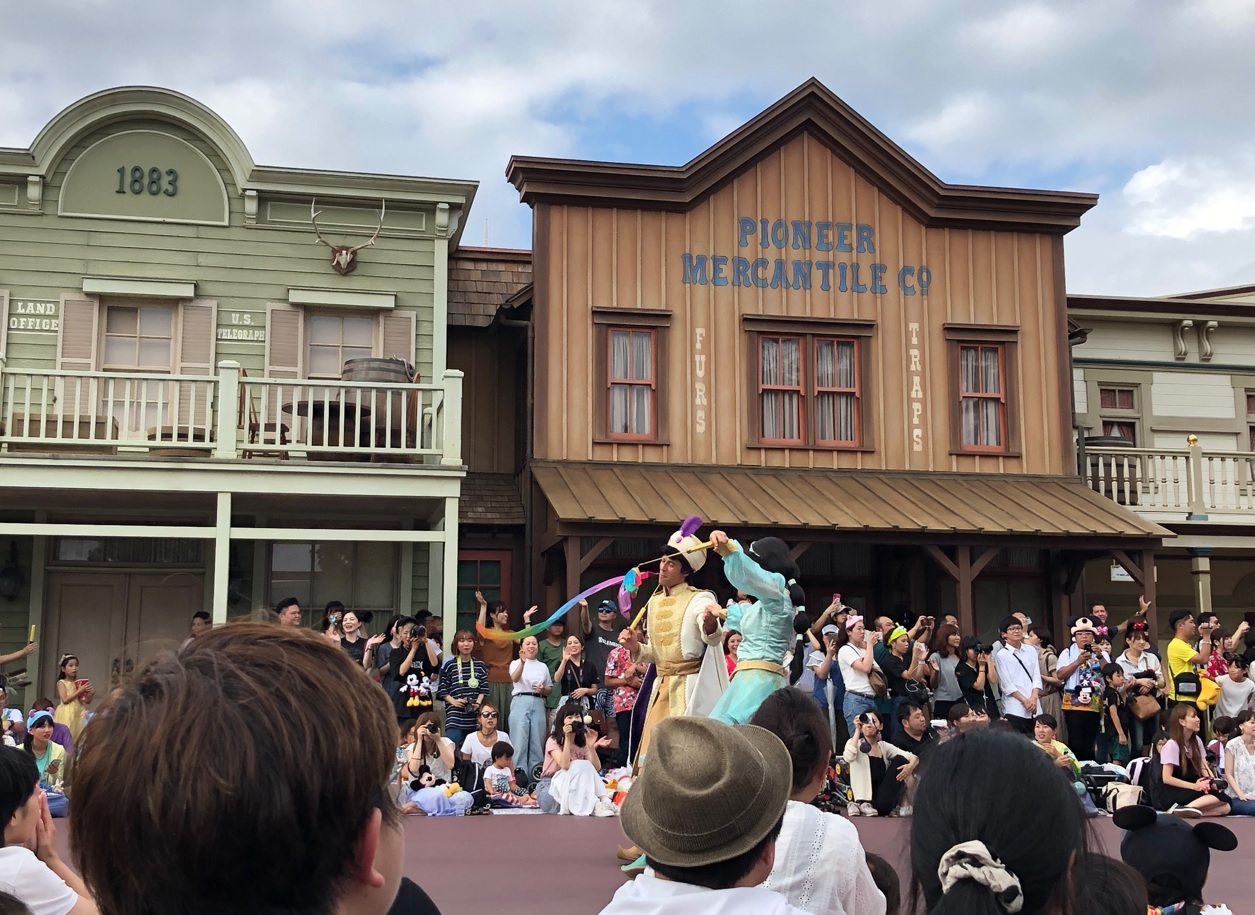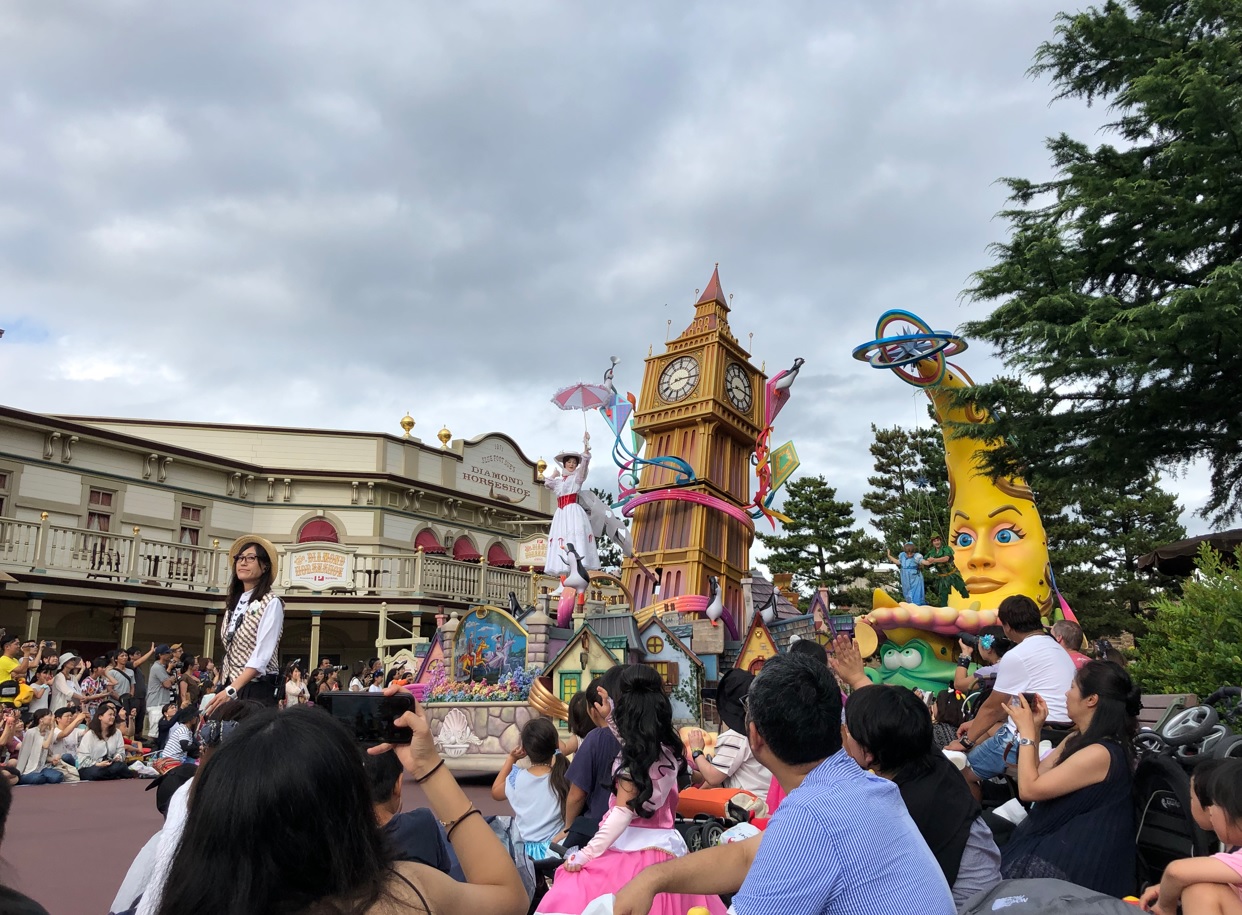 Ate at the Queen of Hearts Banquet Hall for dinner!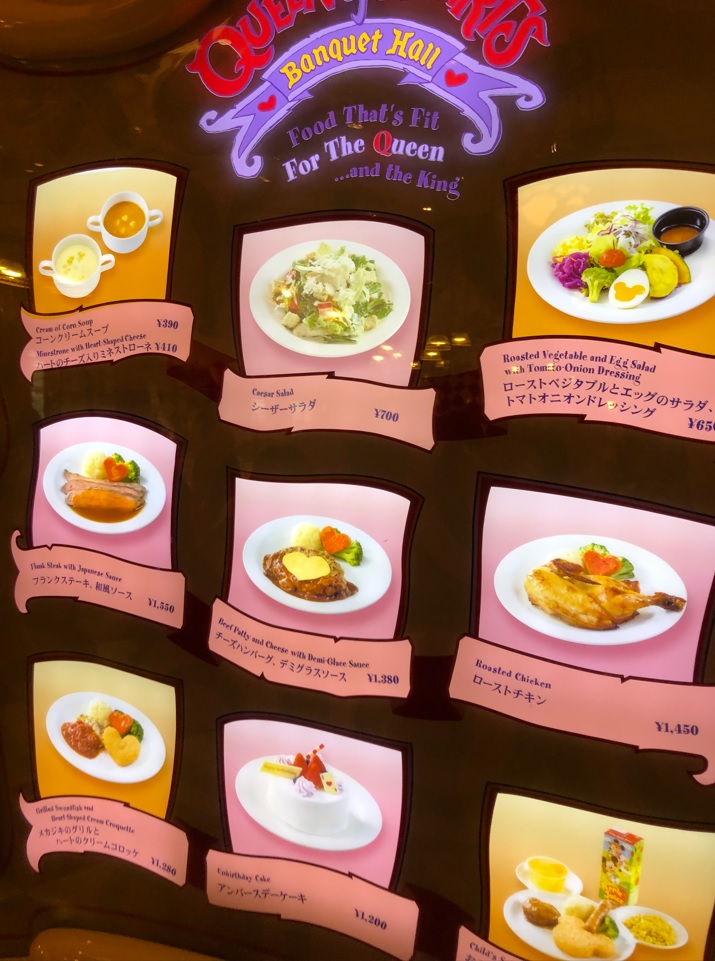 There is also the night parade which was beautiful!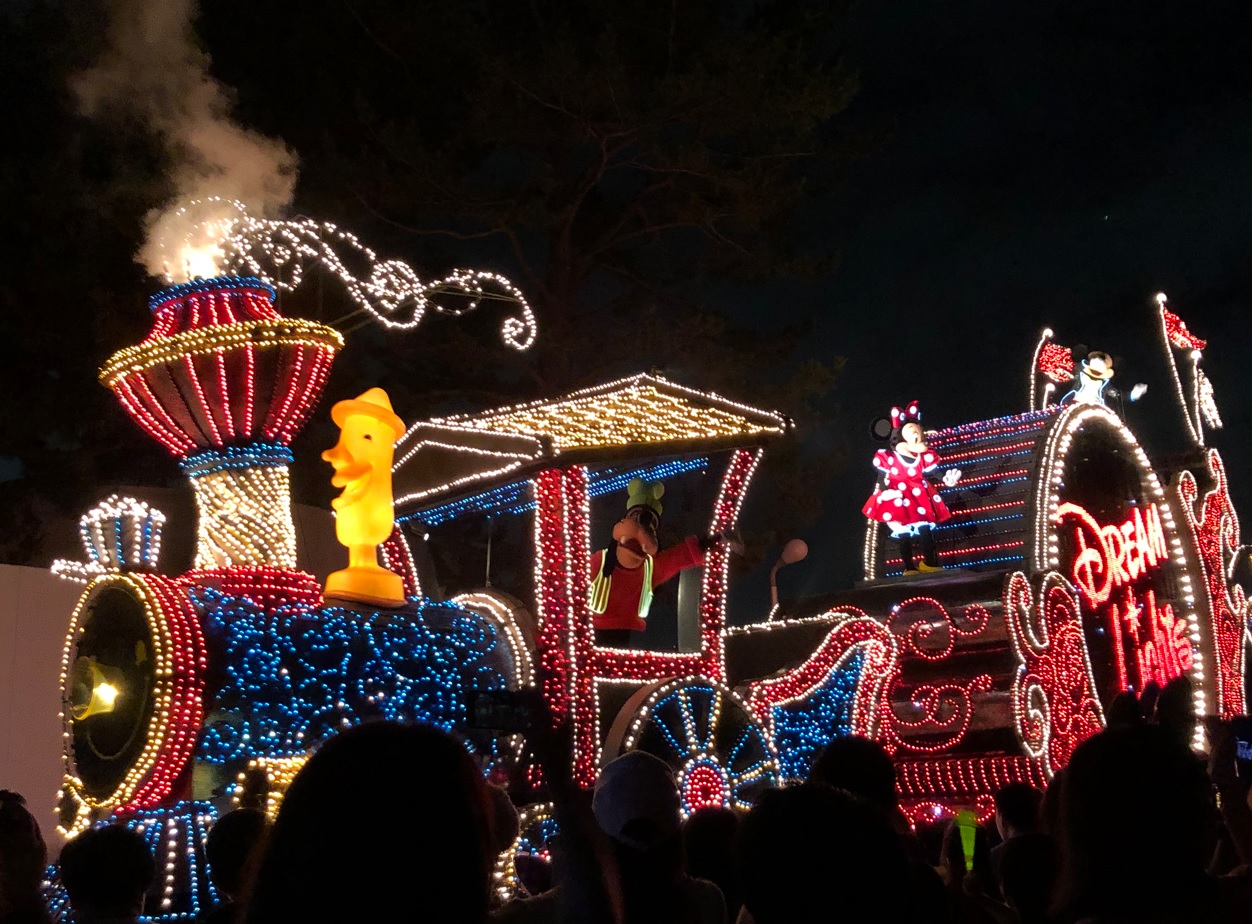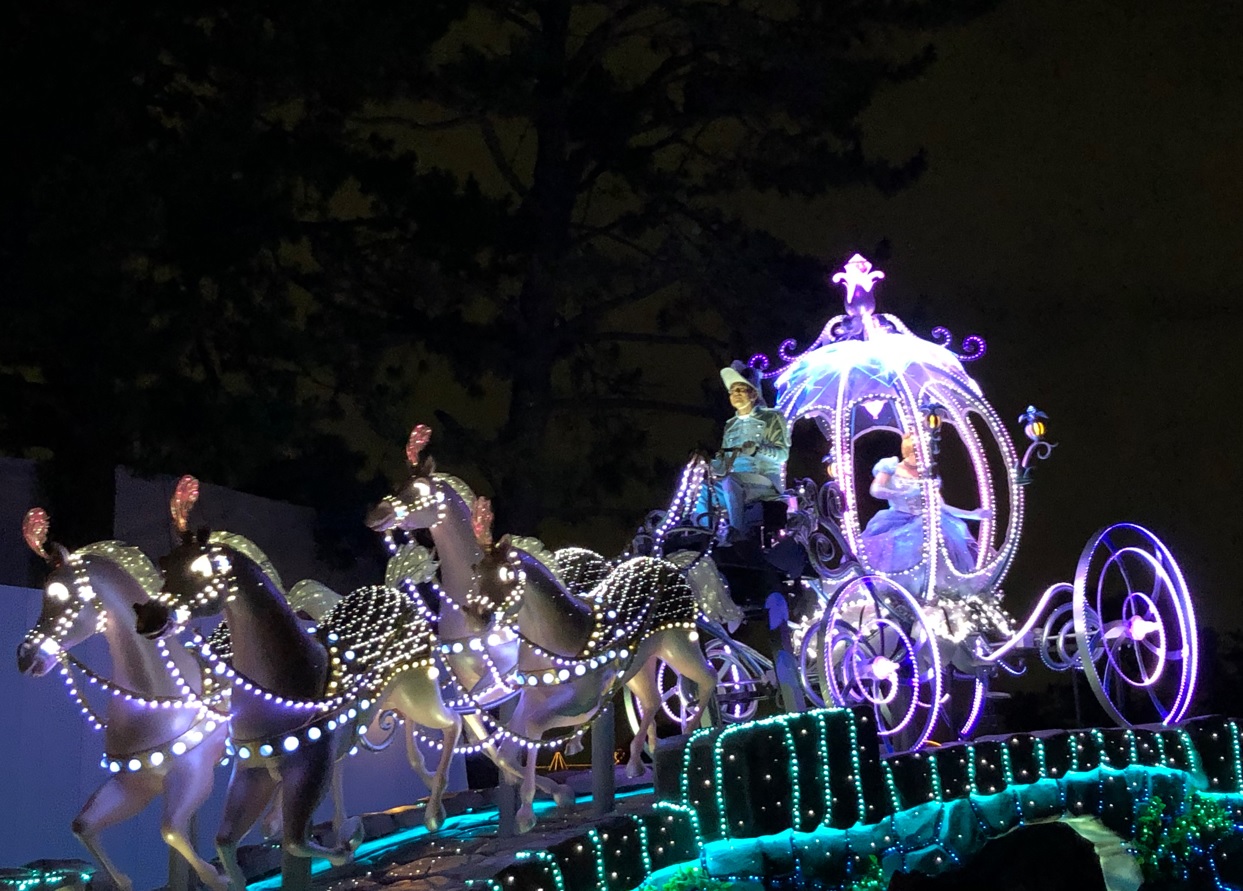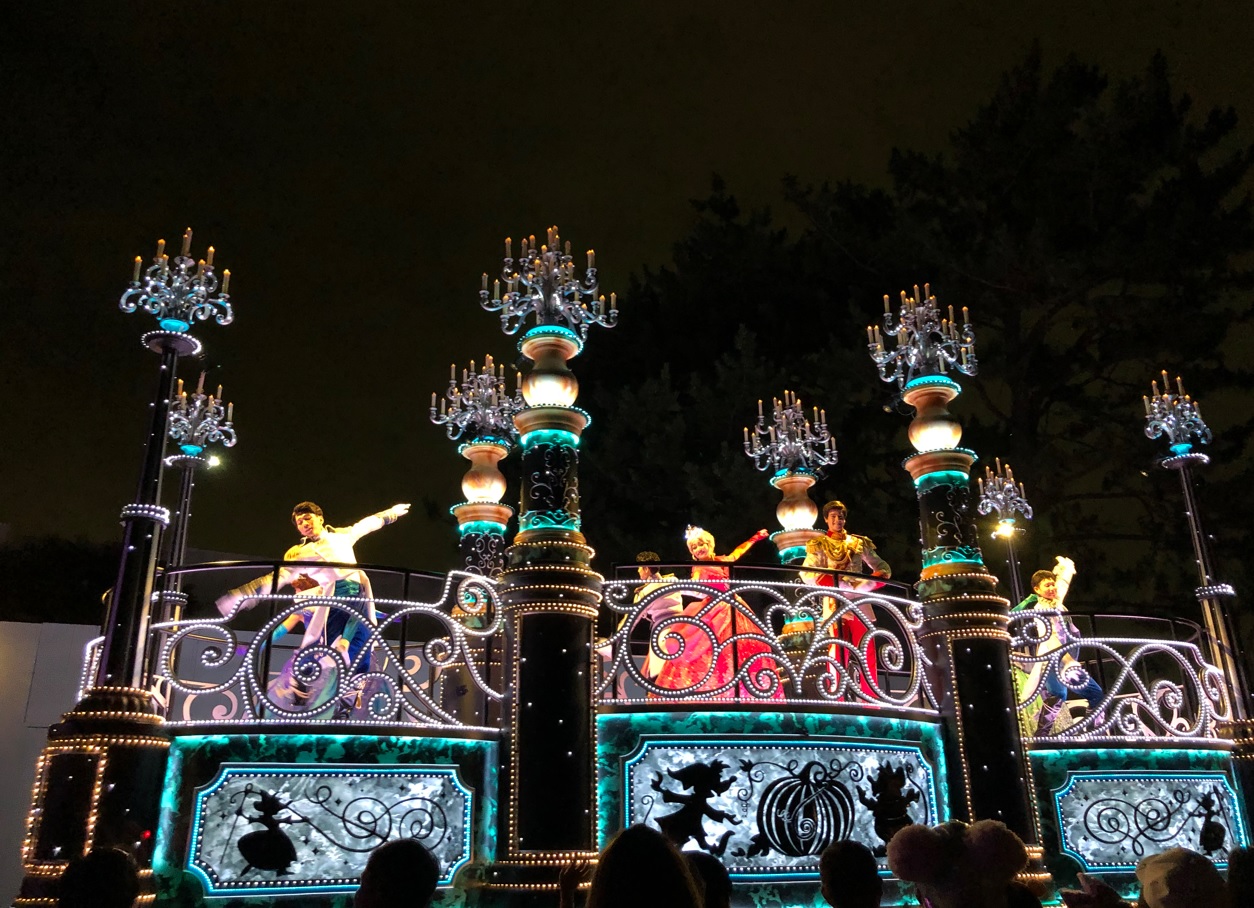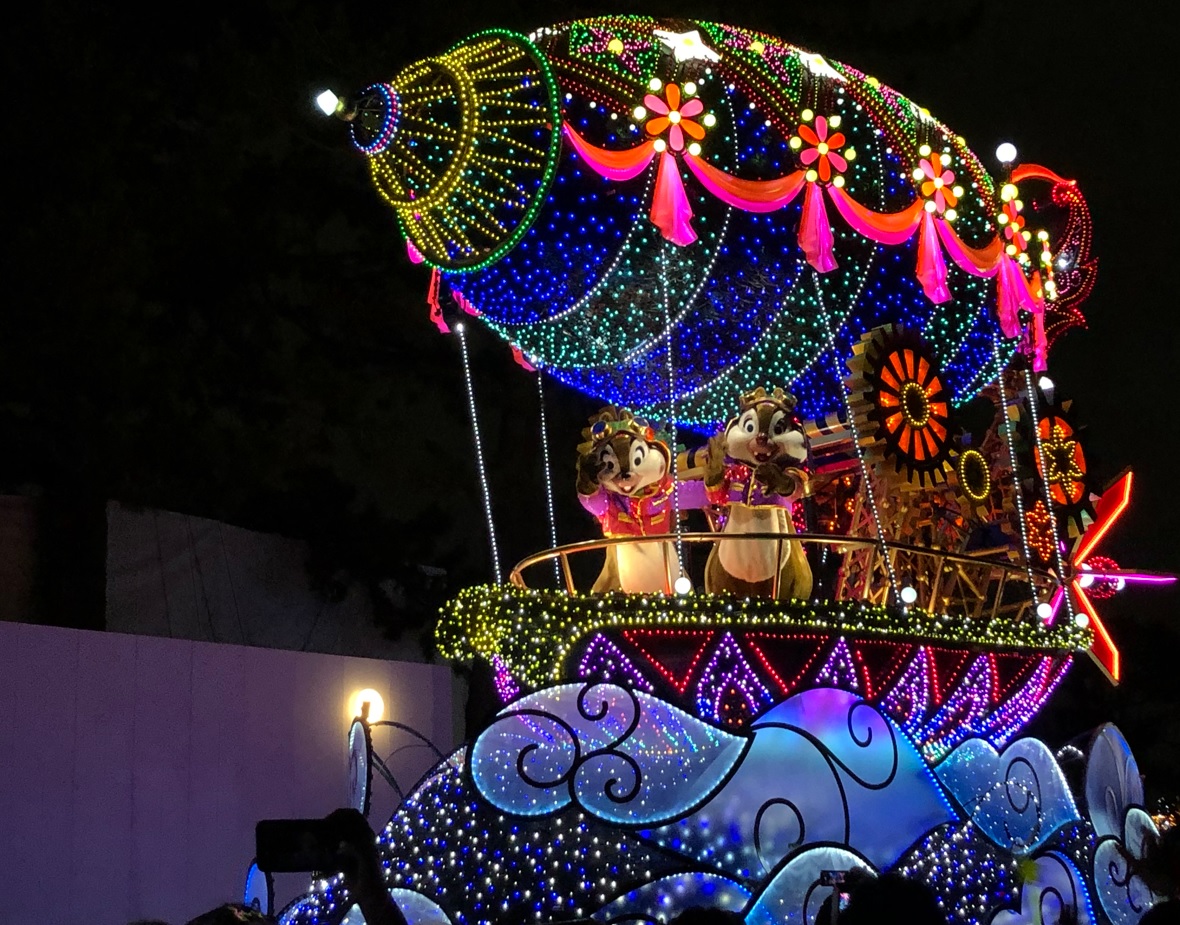 The day ended, but not without some snack from the convenience store in Disney! Some mapo noodles! My kid had some sandwiches.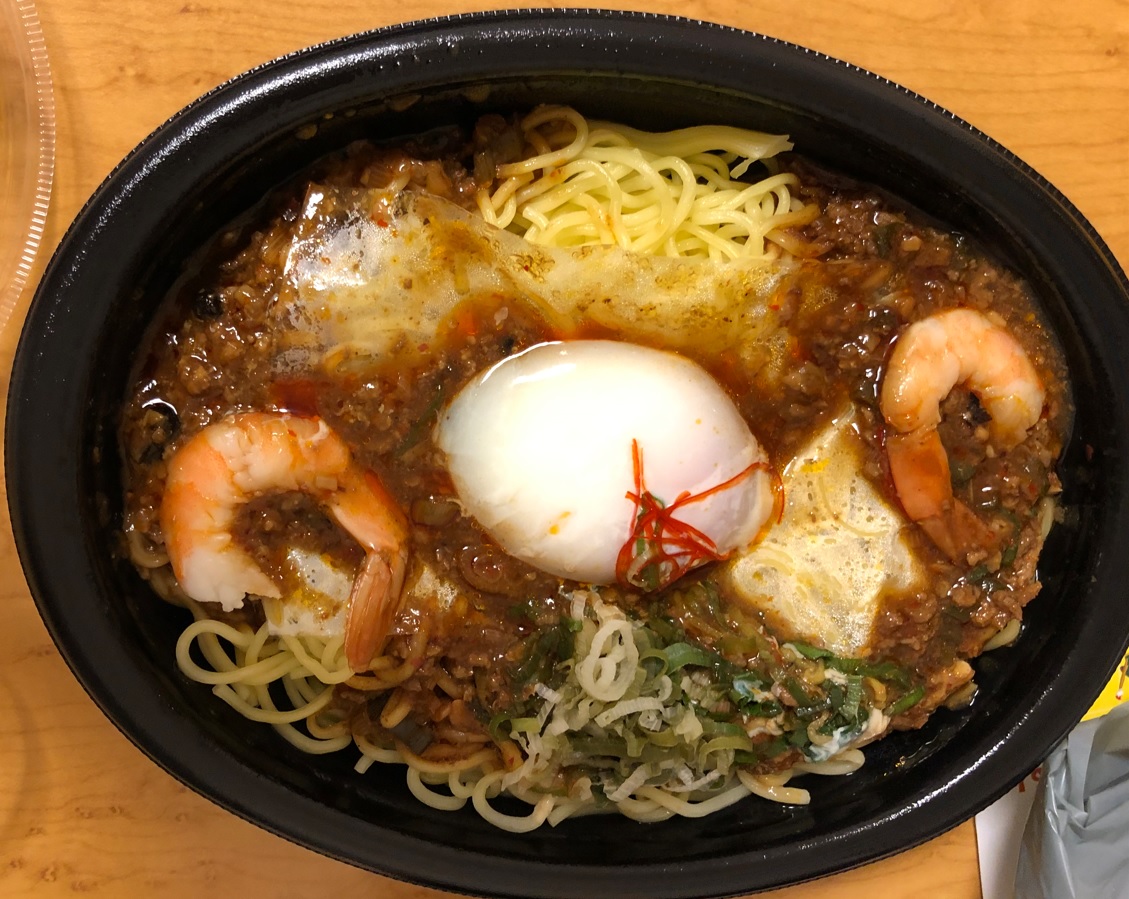 Stay tuned for the next blog post. We have only finished 3 days of Tokyo!!