Went with my extended family to Kukup over the weekend. Kukup is a fishing village in Johor, somewhere to the west of Singapore. The interesting thing about Kukup is that you will see a lot of houses on stilts. It is a nice chill place to be at where you can just sit by the sea and enjoy the breeze. There's a lot of stuff to do for kids, some of which you can't do in Singapore like the bang snaps (had to google what its called.
Its a 3 days 2 nights trip, and we went with a resort called Beijing Resort. This is the itinerary. A typical day has about 5 meals! We were so full every single day! And the food was good!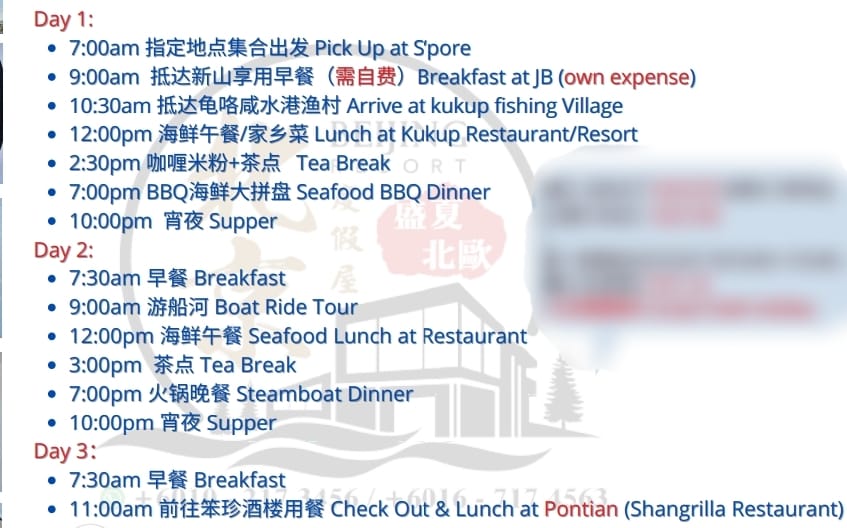 We went via a minibus and cleared customs just like a bus will do, going down from the bus and clearing immigration by foot and returning to bus.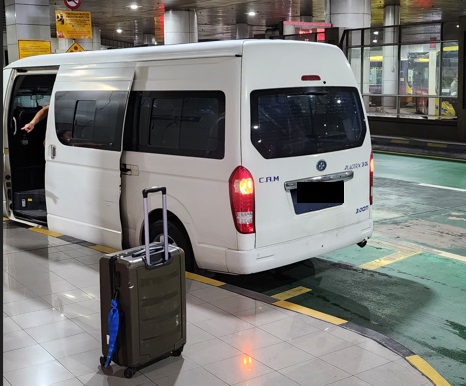 Our minibus.
The bus took us all the way to the entrance of a row of resorts in Kukup where you can either walk in by foot or take their mini-open air vehicles supplied by the resort. If you choose to walk, you can take your time to see some of the buildings around the area.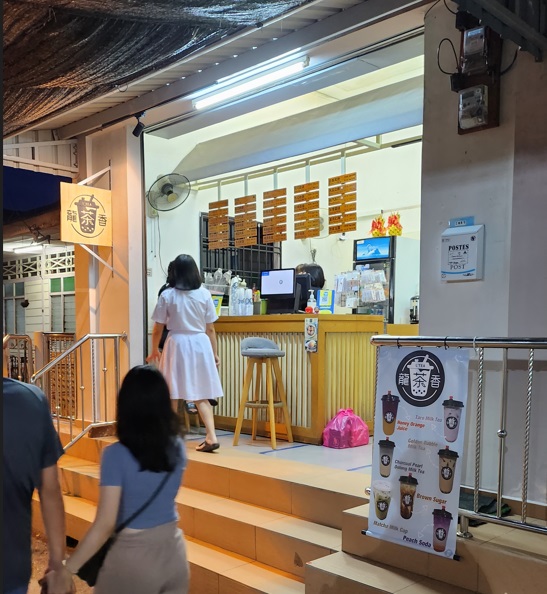 1 of 3 bubble tea shops we saw.

A pretty large minimart with nice graffiti.
We reached pretty late as we left Singapore only in the afternoon. When we reached, it was night and the night scenery was nice.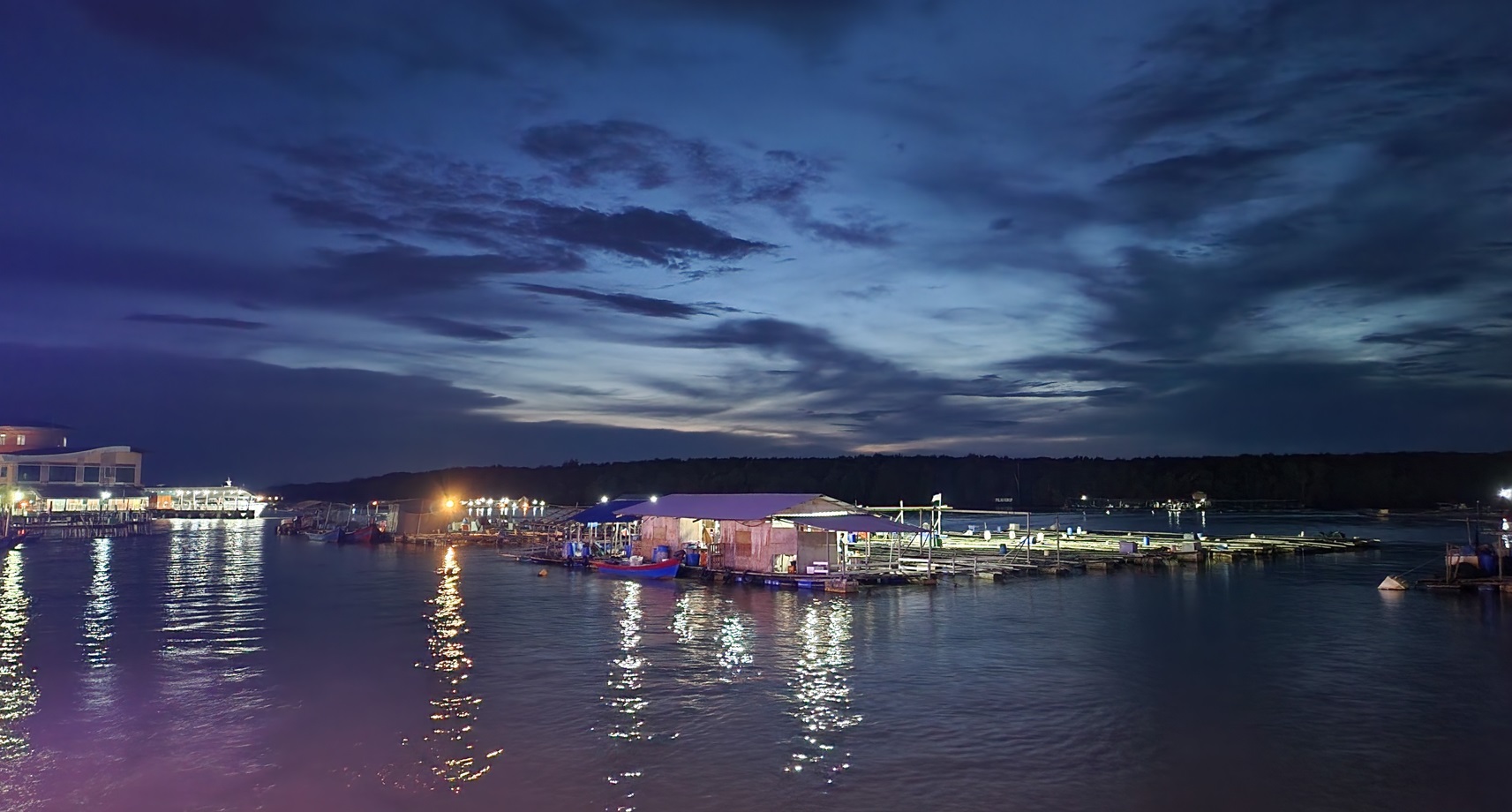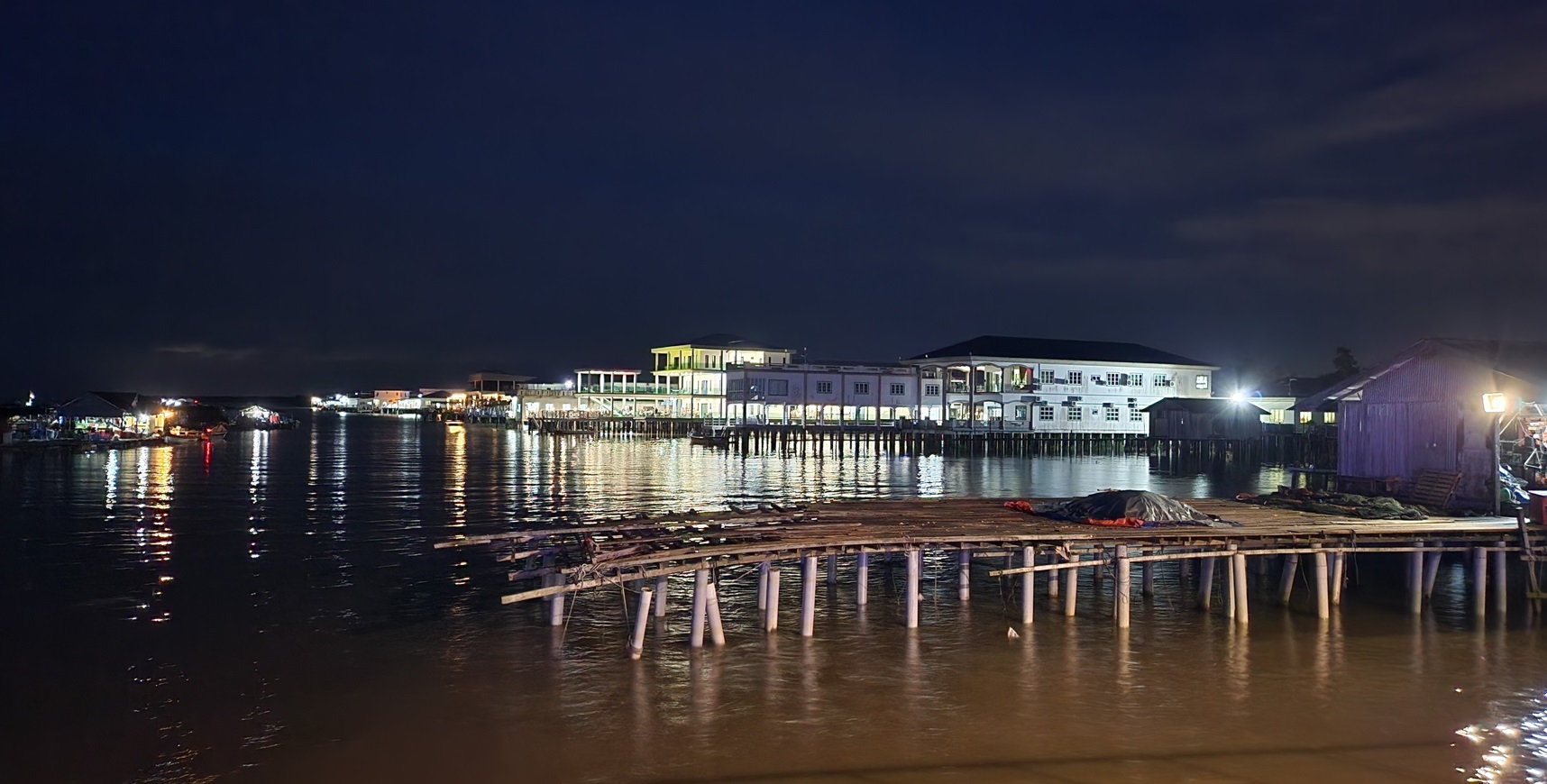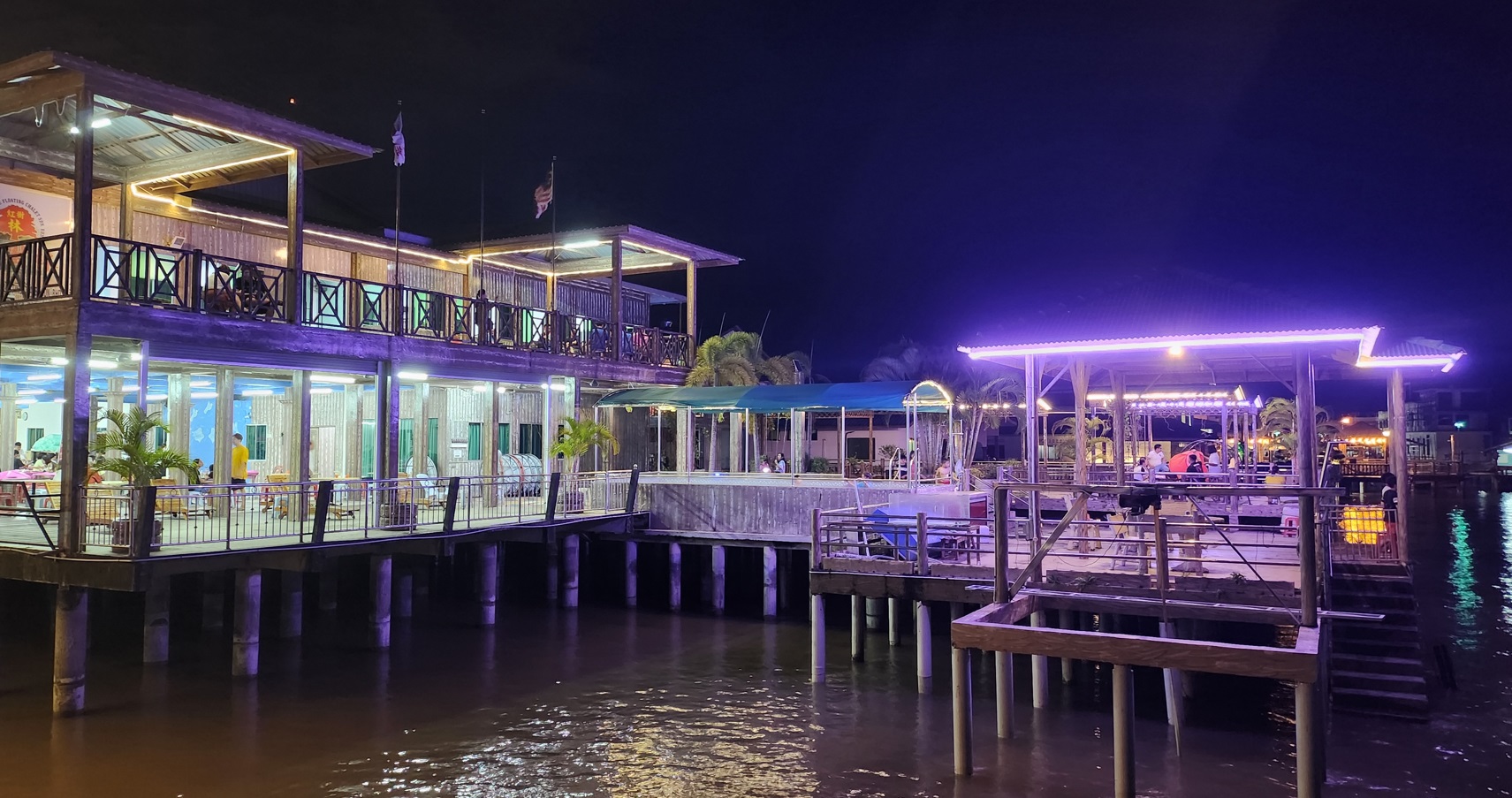 The resort next to us. They have a mini pool for kids and a mechanised fishing equipment.
Dinner was soon served. It was fantastic and there were so much food we couldn't really finish everything. Everything was good and fresh. I think I will go back just for this meal!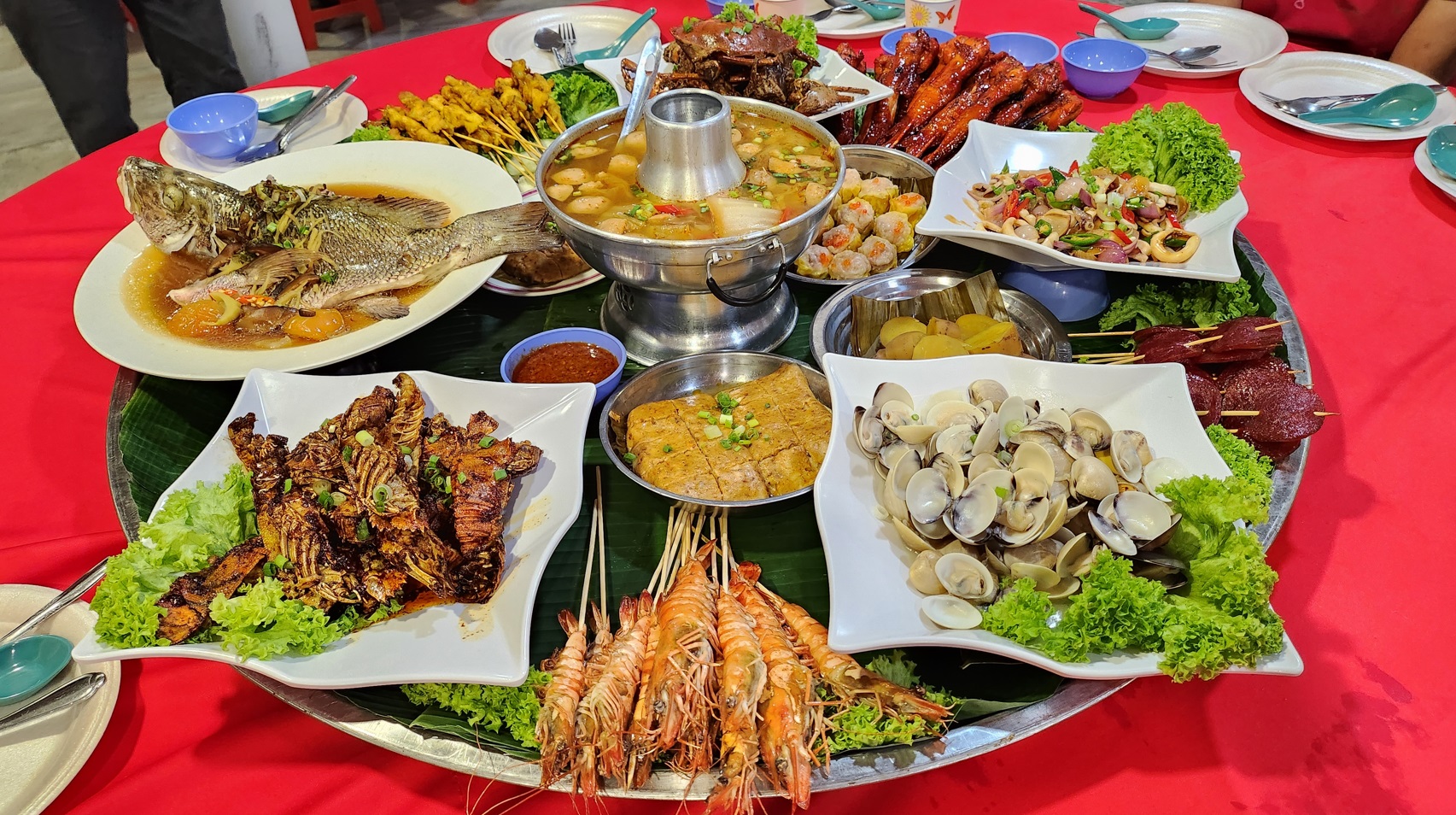 And while we were trying our best to finish our meal, next came the fruits, including the king of fruits - Durian!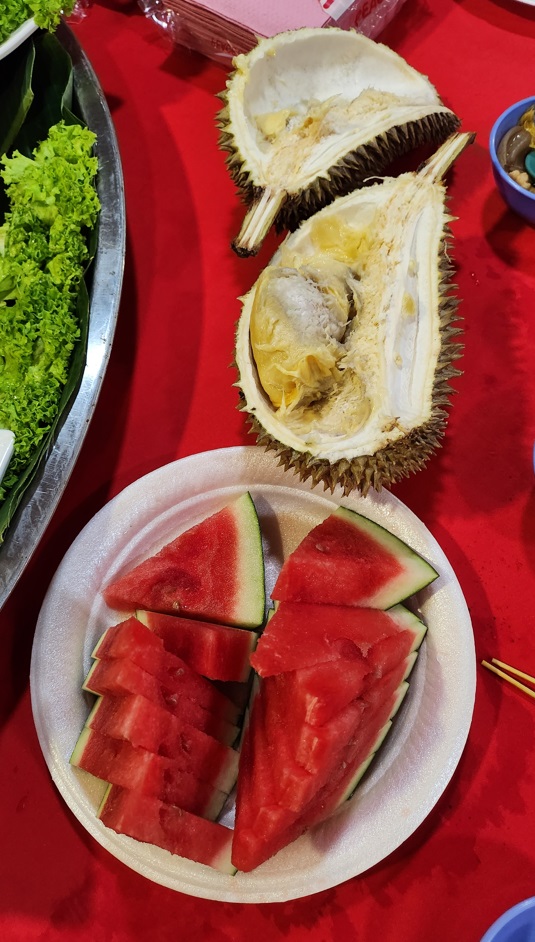 Besides the bang snaps that I mentioned earlier, there are other activities that we saw people doing that we can't do in Singapore like firecrackers and fireworks.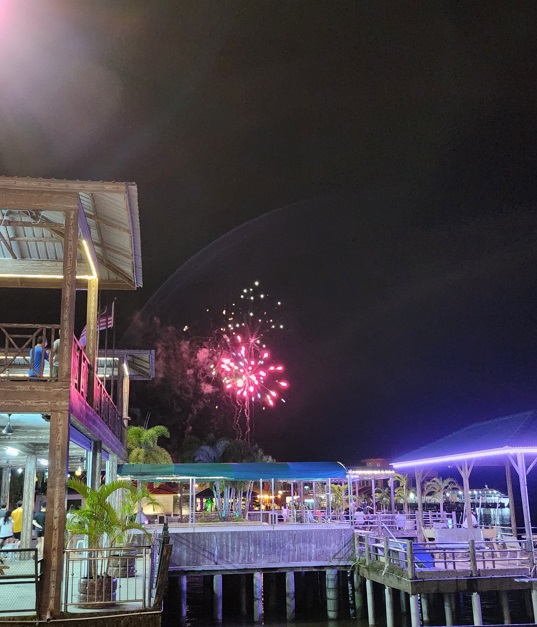 There were many activities that the family can play. For example there was a dart board, a pool table and a table tennis table (and a folded one which can be unfolded for concurrent play). In the house itself, there were a lot of mahjong sets, casino games and chips, playing cards and karaoke system.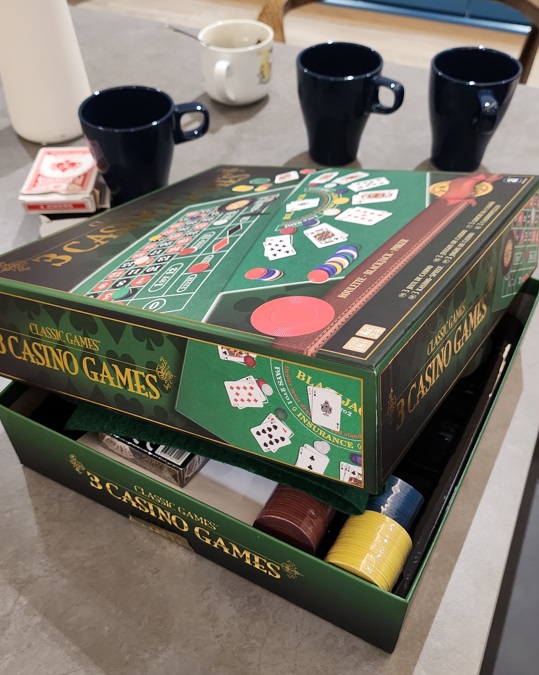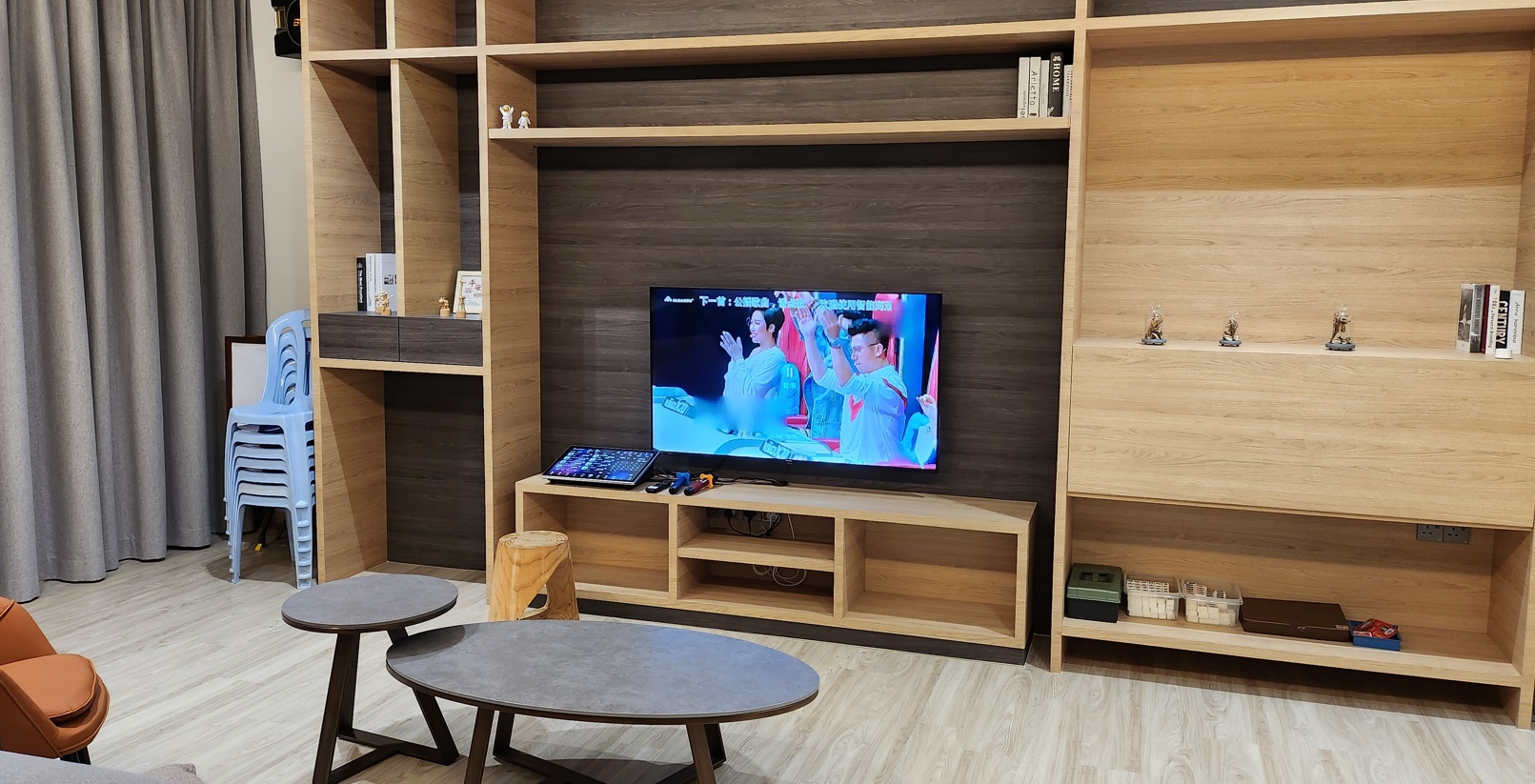 After a long night, it was time to restart the day with breakfast at 7.30am! I love the breakfast as it contains a variety of food and snacks, including milo, tea and kopi.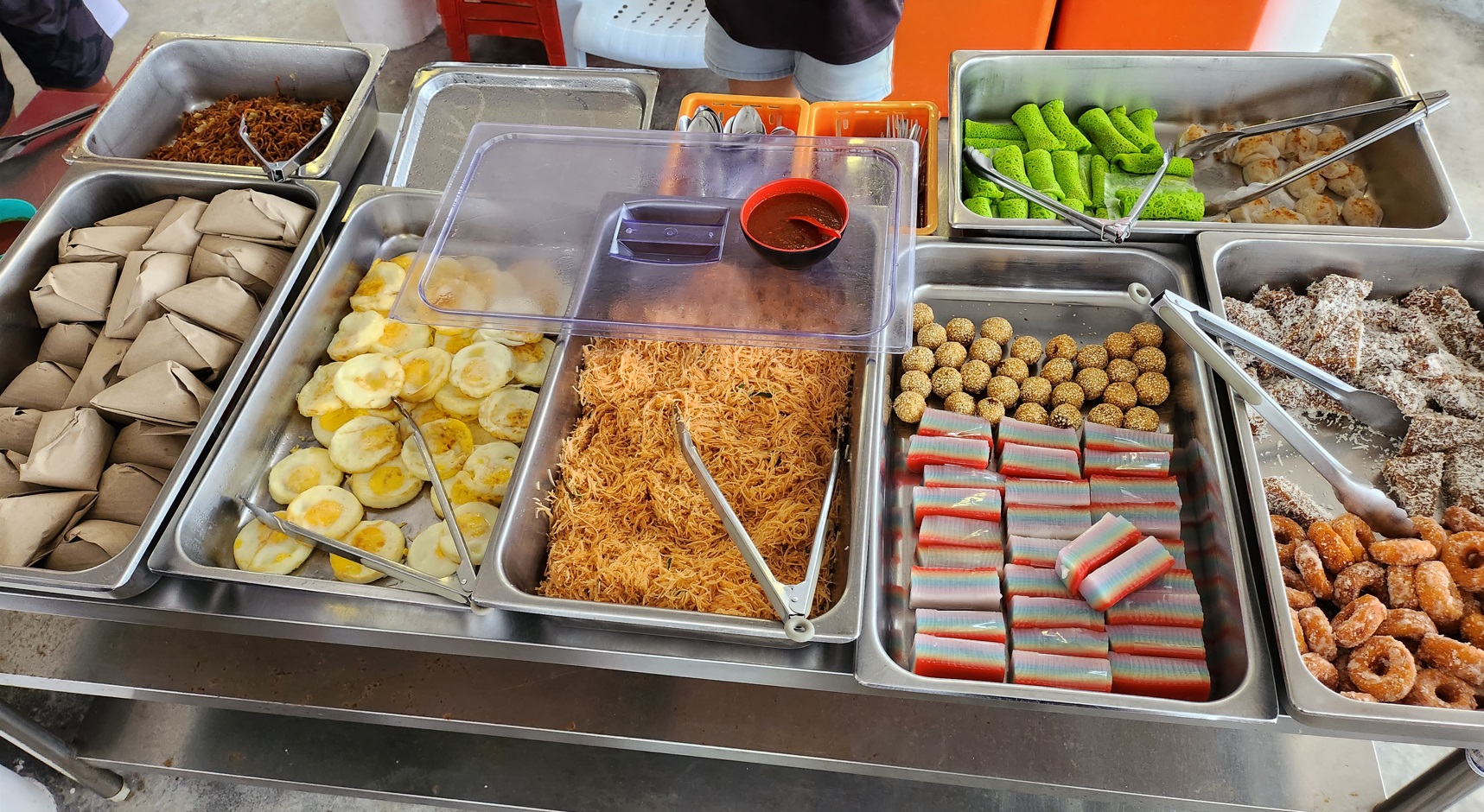 After breakfast, we went on a boat ride around the area, and to see the island nearby.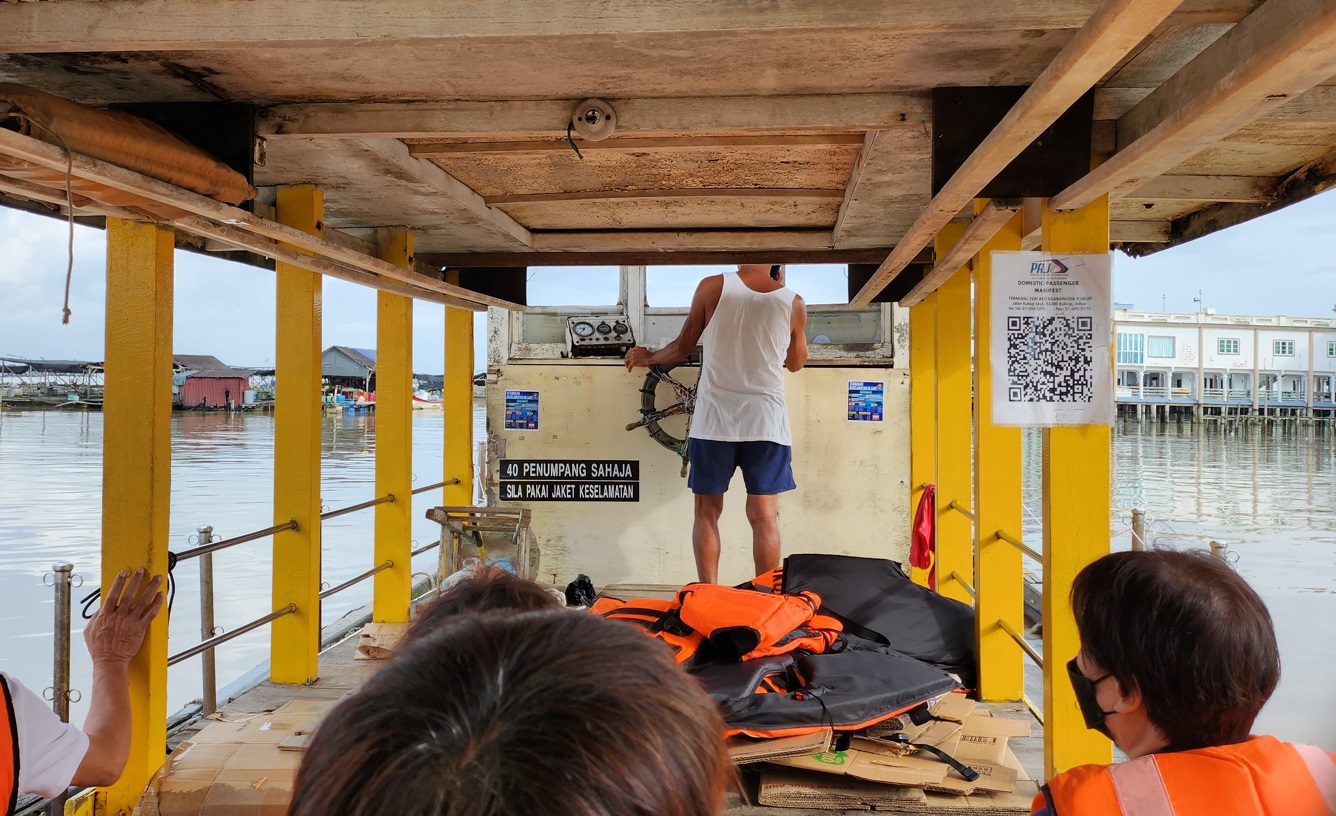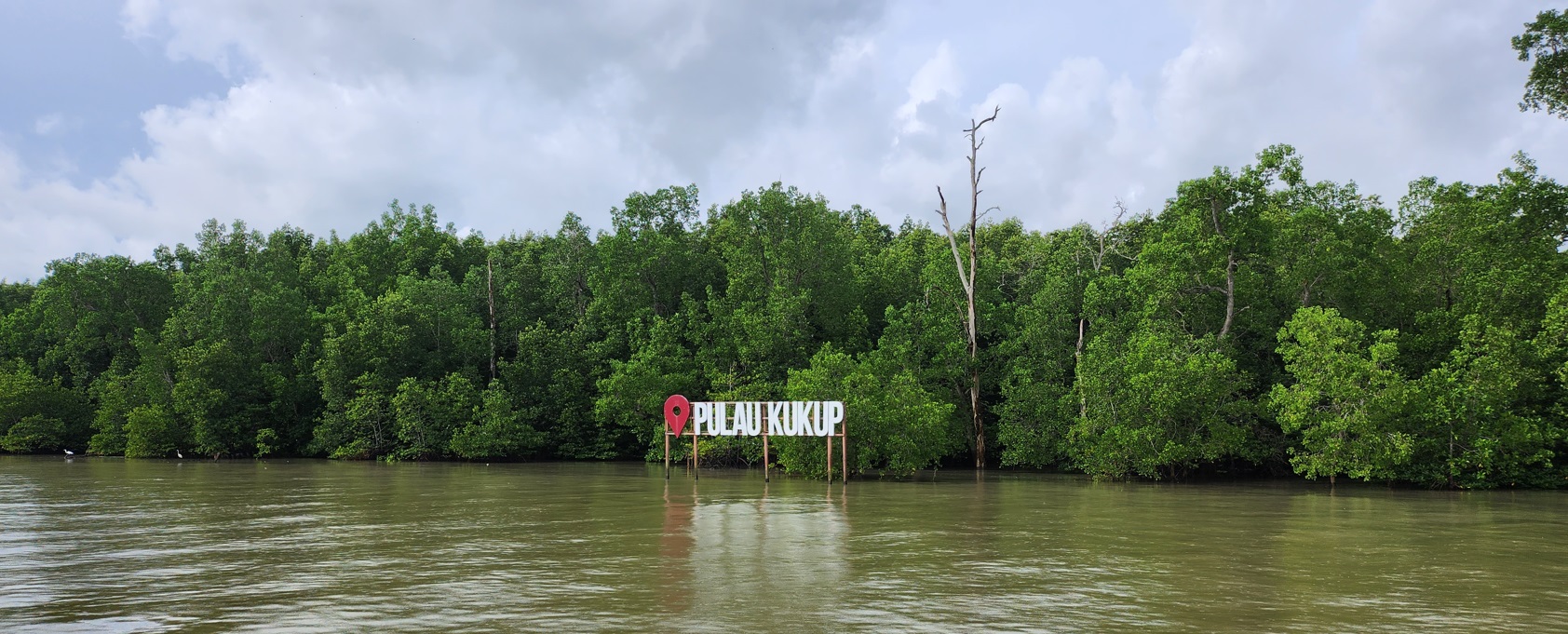 The island nearby was called Kukup Island and was open to visitors previously. The boat captain explained that the bridge had collapsed and hence the island was no longer open for visits. I could not verify this on online media so I guess we'll just have to take his word for it. An interesting point that the captain said was that the island served as a form of protection to block strong waves from hitting the fishing village, and allow it to thrive.
After the boat ride, we had some time for ourselves (before stuffing ourselves for yet again another filling meal). So we took a walk around to see the shops in the daytime.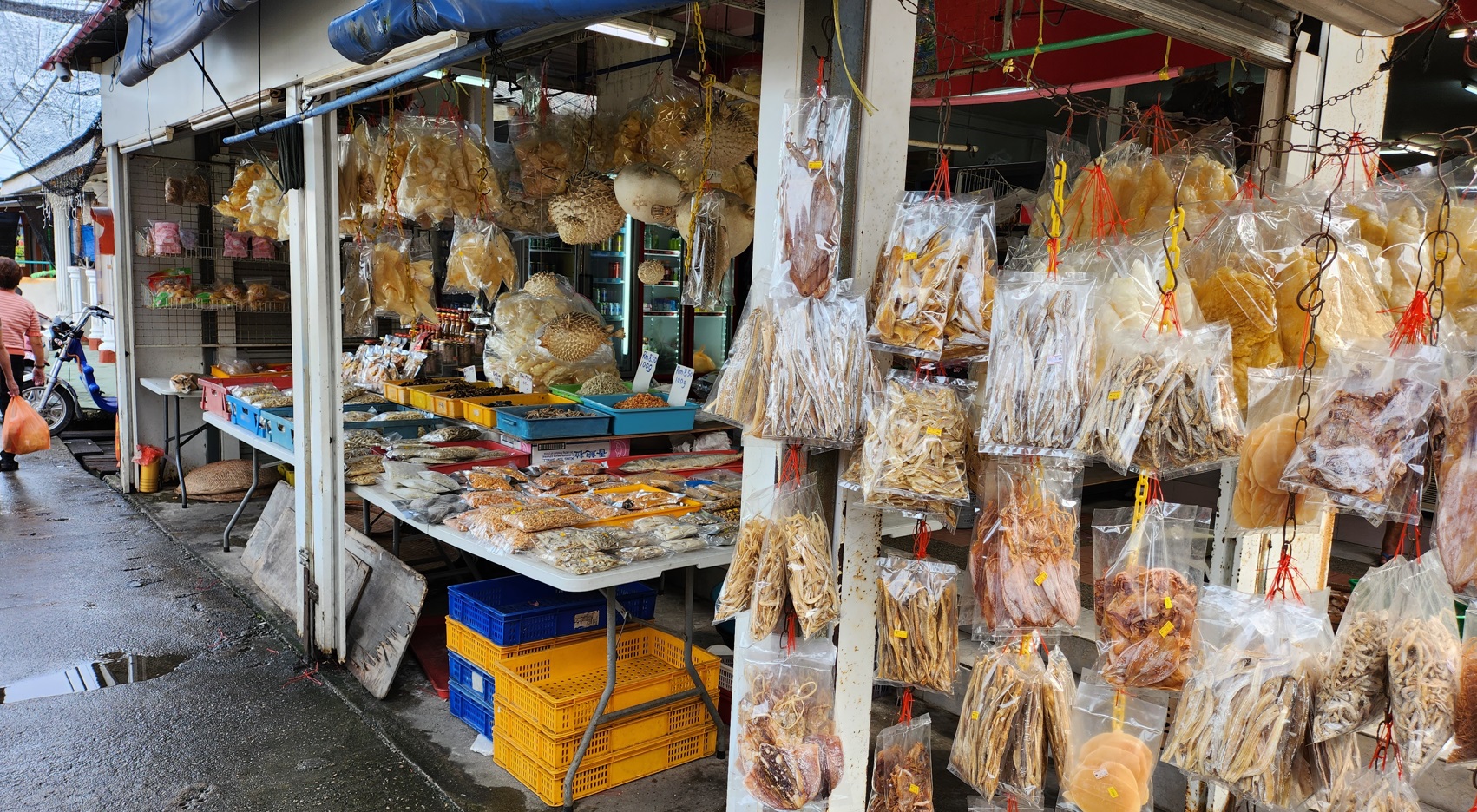 There were a lot of dried stuff. I was particularly intrigued by the hanging puffer fish.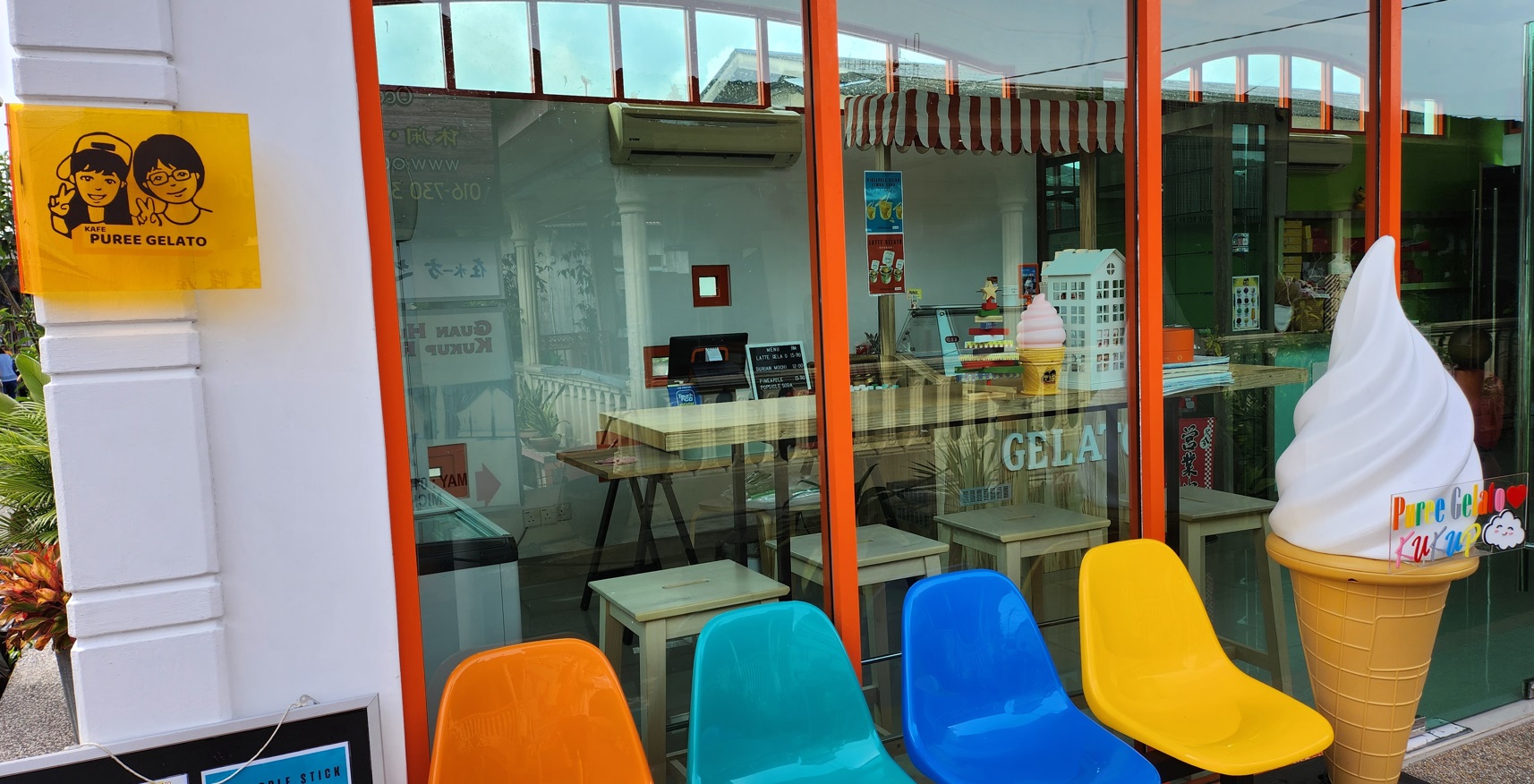 When the tide was low, we could see a lot of mudskippers around the stilts.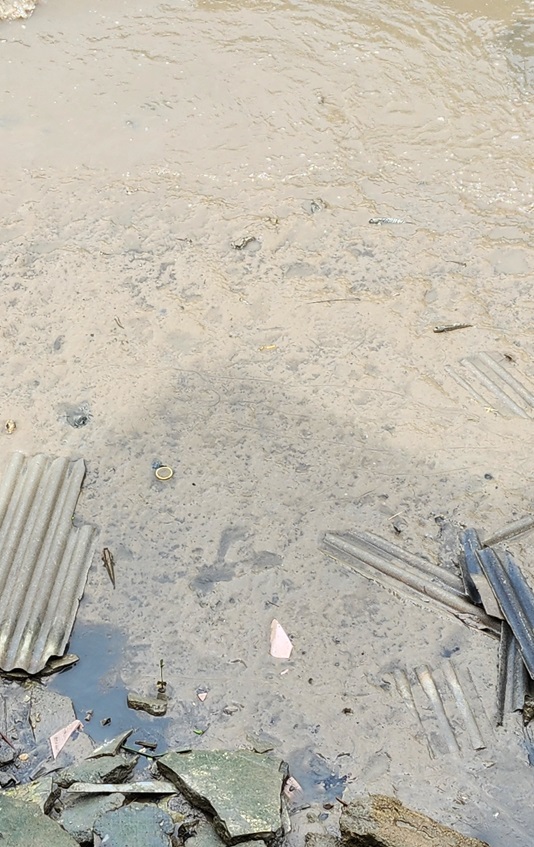 There was a strong fishy smell that we noticed as we walked around the resort. Now we know why. The neighbour was drying some stuff in the open.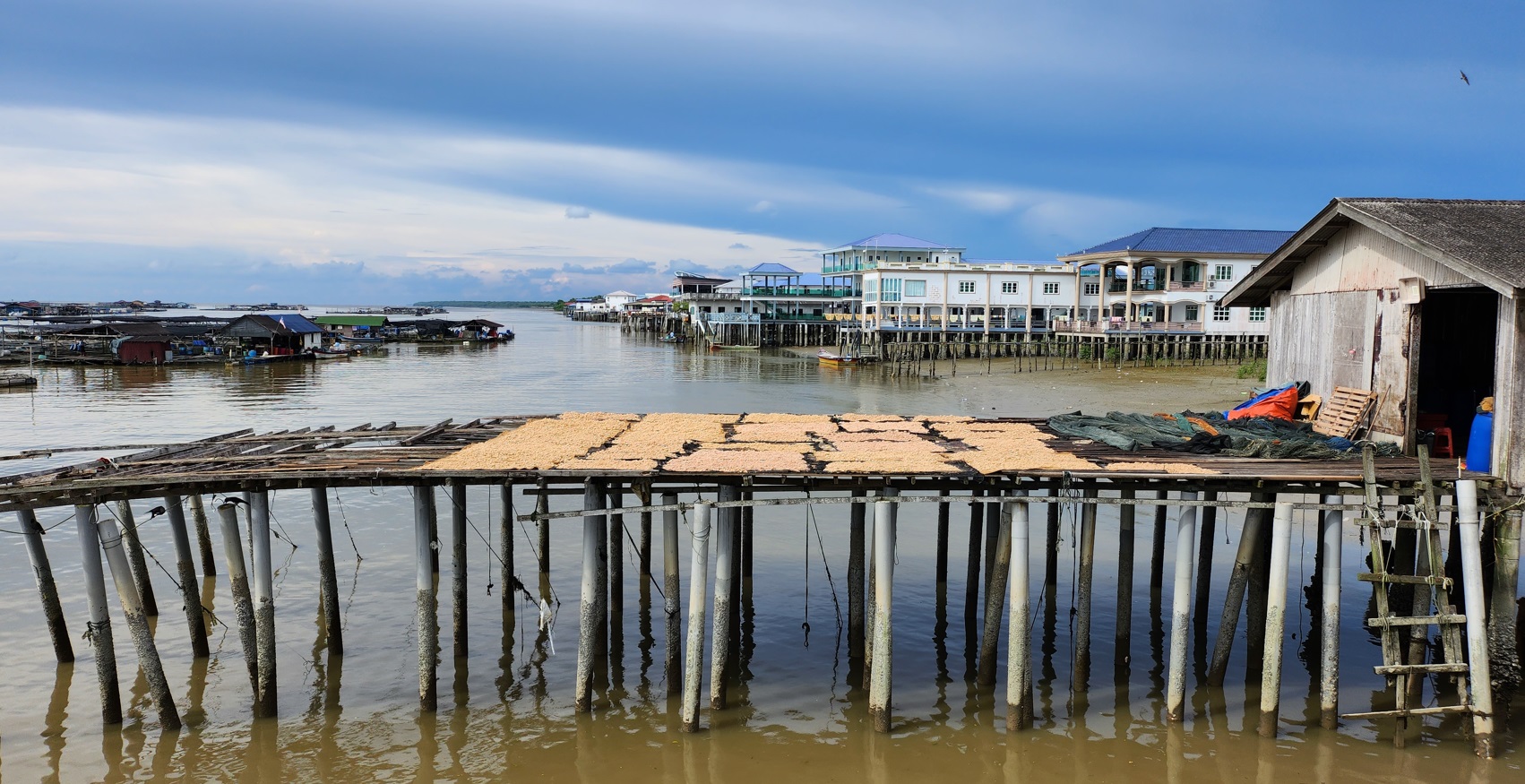 The day passed quickly with somemore chilling and eating. At night, as the weather was good and wind not too strong, the owner allowed us to light up some sky lanterns. We were lucky as not every night was suitable and the owner pointed out that it was important that the sky lanterns don't fly in a certain direction towards residential areas.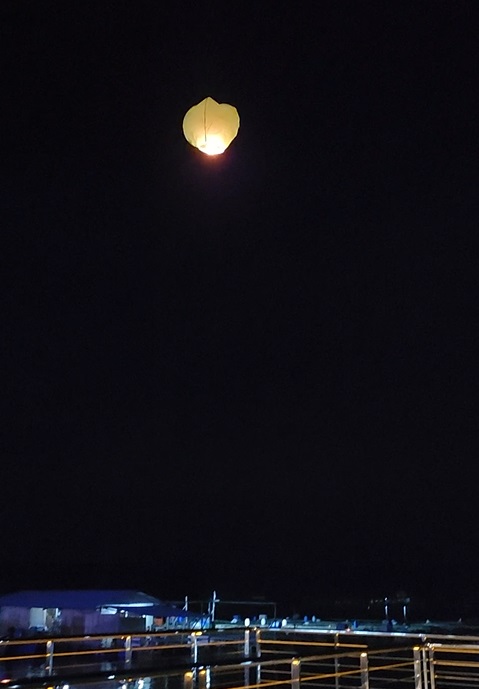 All in all the trip went well, and I think the kids enjoyed themselves, playing ping pong, pool, running around playing with bang snaps, bubble blowers etc. If you want to try this out for yourselves, do consider checking out the resort we went with - Beijing Resort. The owners and assistants were friendly and helpful with our requests.