The kids like to spend time at cafes (even at such a young age) and so we went to Knots Cafe. There are currently 2 outlets, one at Paya Lebar and one at Pasir Panjang. We went to the one at Paya Lebar which is about 200m north of Macpherson MRT. If you drive, there's parking right outside.
If you like to dine in a 'secret garden', you are at the right place!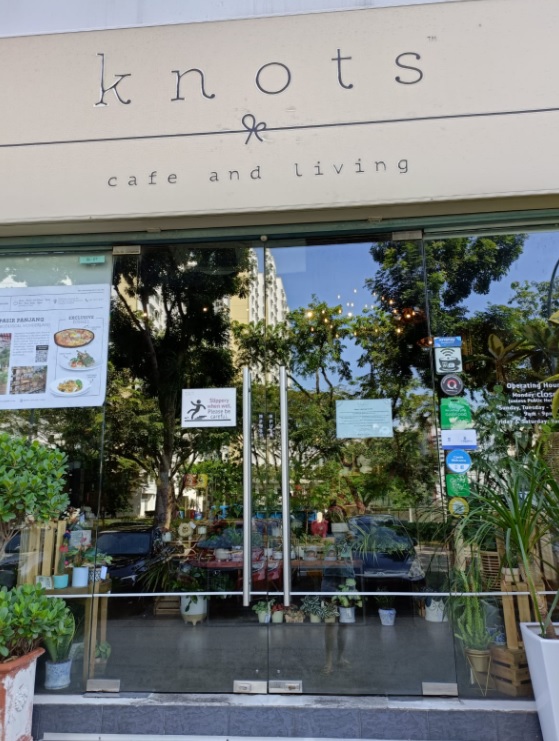 The exterior.
The cafe has a nice atmosphere with wooden furniture and is filled with plants and flowers. Interestingly, the home decor on display are for sale.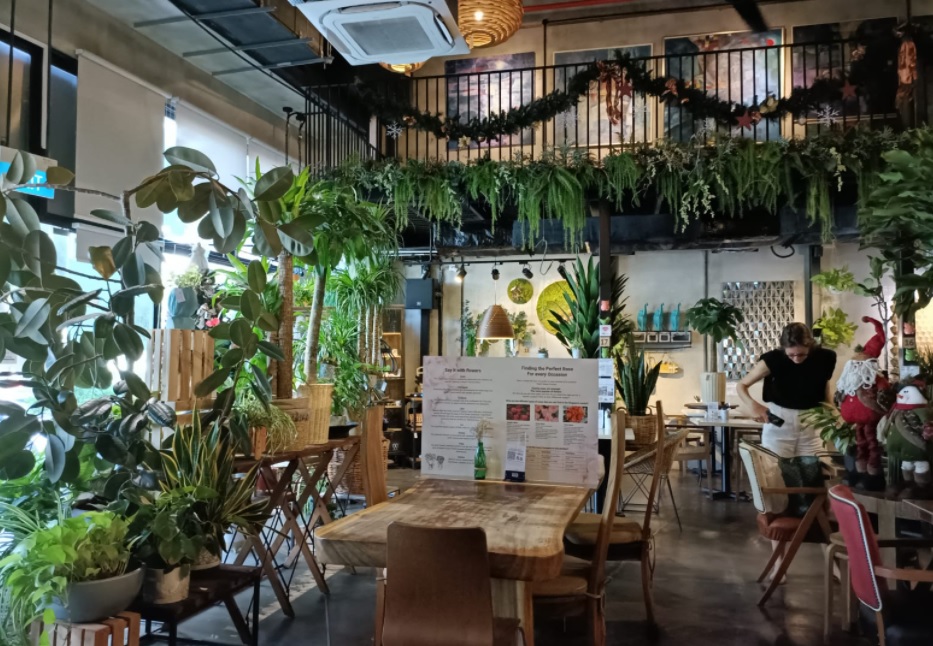 The interior.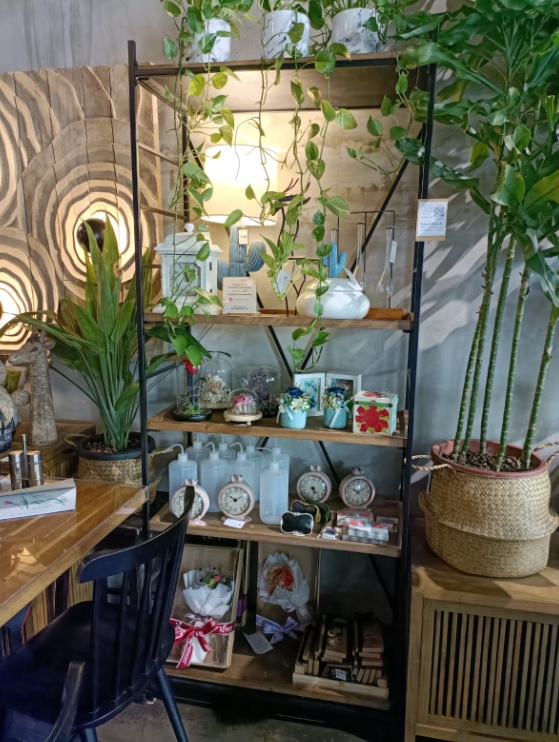 Some of the home decor on sale.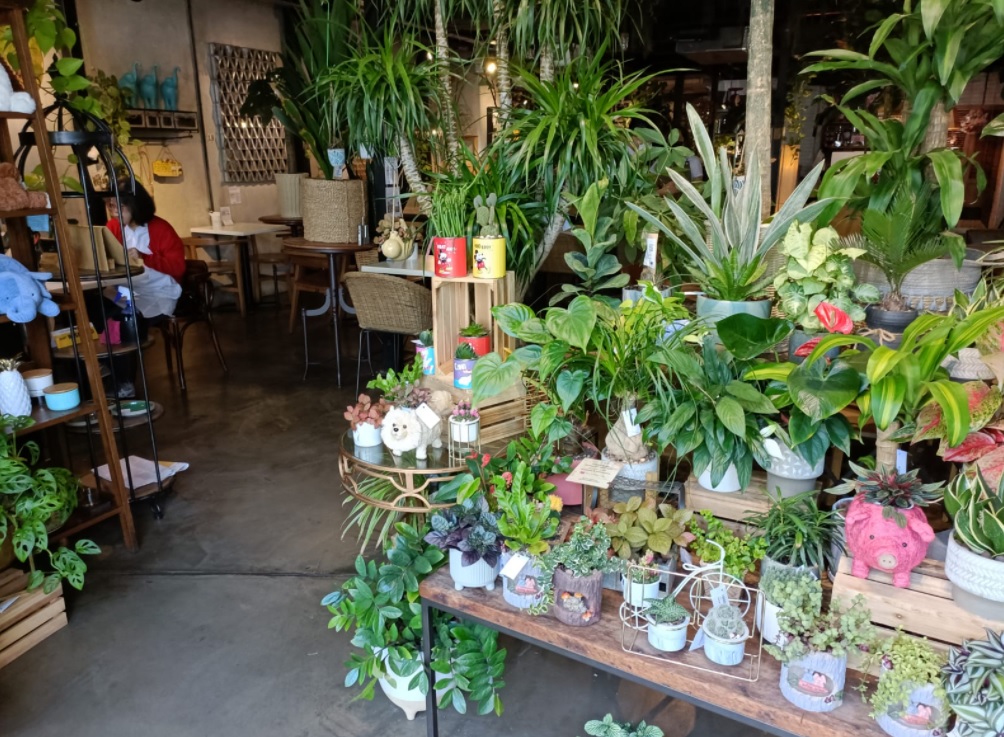 Nice potted plants.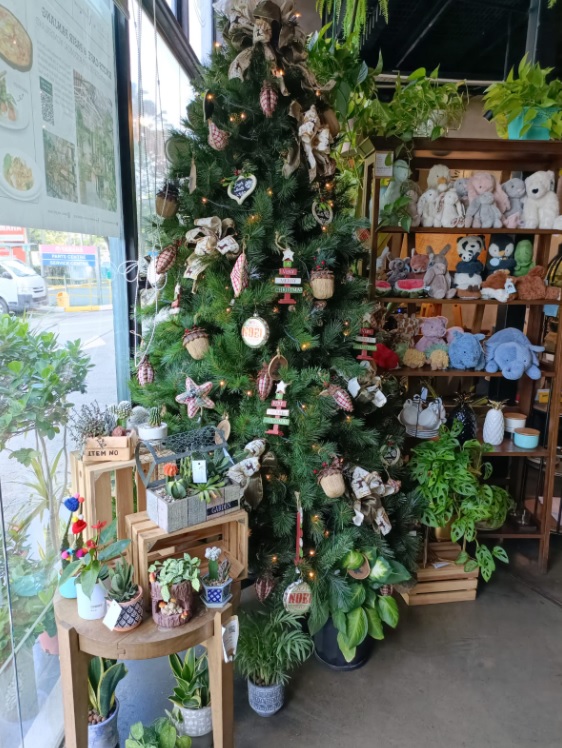 Christmas tree. Oh, and we bought a bunny off the shelf!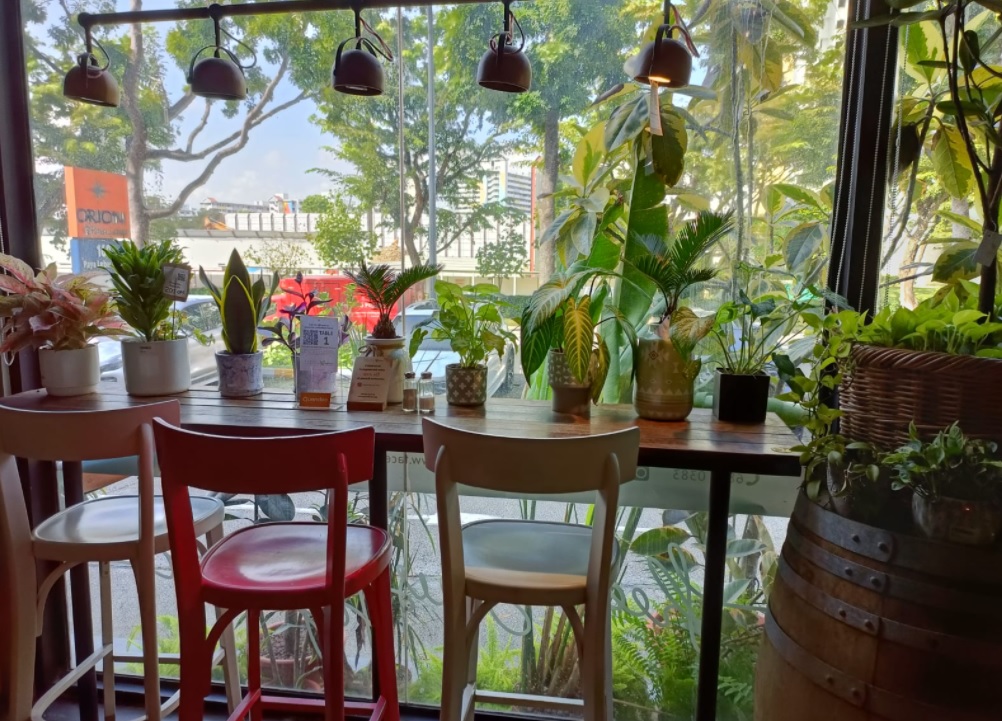 The view outside.
As you can see, there are really plants everywhere!
The price of the food here is similar to most cafes. We got some drinks and food for brunch.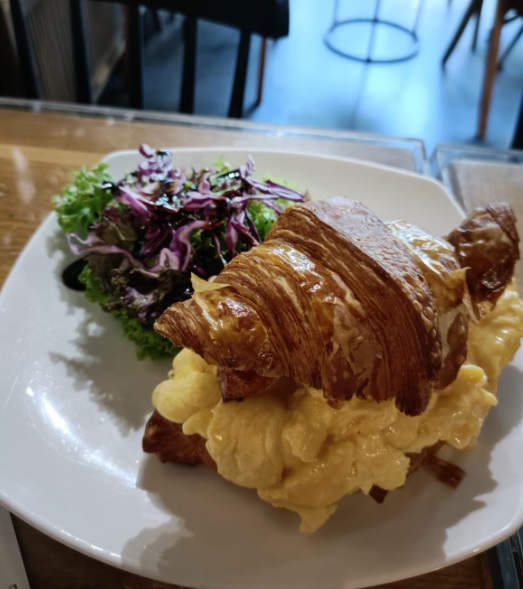 Truffle eggs and bacon croissant @ 16.90. My kid finished the whole thing by himself!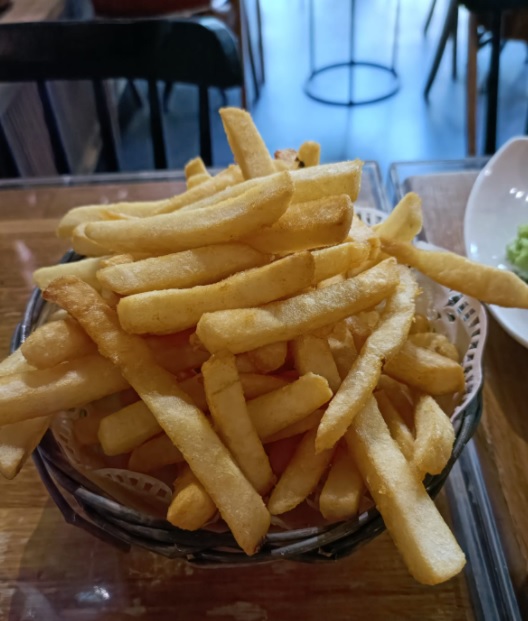 French fries @ 10.50.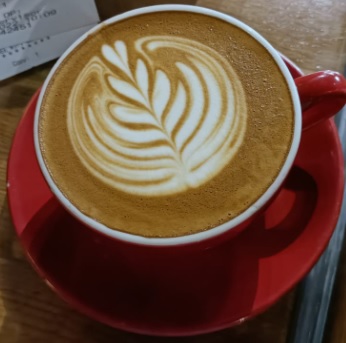 Flat white @ 5.20.
If you like a green ambience with decent food, this cafe is the perfect place for you. Went during a weekday brunch and there were not too many people, but from online reviews, it might be crowded at times so recommended to reserve a table beforehand.