Tugether or 兔gether, is a cute rabbit themed exhibit installed at the roof garden of the Singapore Chinese Cultural Centre (SCCC). It is to welcome the Year of the Rabbit that will arrive on 22 January 2023, the first day of Chinese New Year. The exhibit will be held until 31 March 2023 from 10 am to 10 pm daily. There are lightshows between 7.30 pm to 8.30 pm on 7, 14, 28 January, 25 February and 25 March.
How to go
The Singapore Chinese Cultural Centre is located behind the Singapore Chinese Orchestra (SCO) that can be seen on the main Shenton Way road from the CBD area. The nearest MRT is Tanjong Pagar mrt.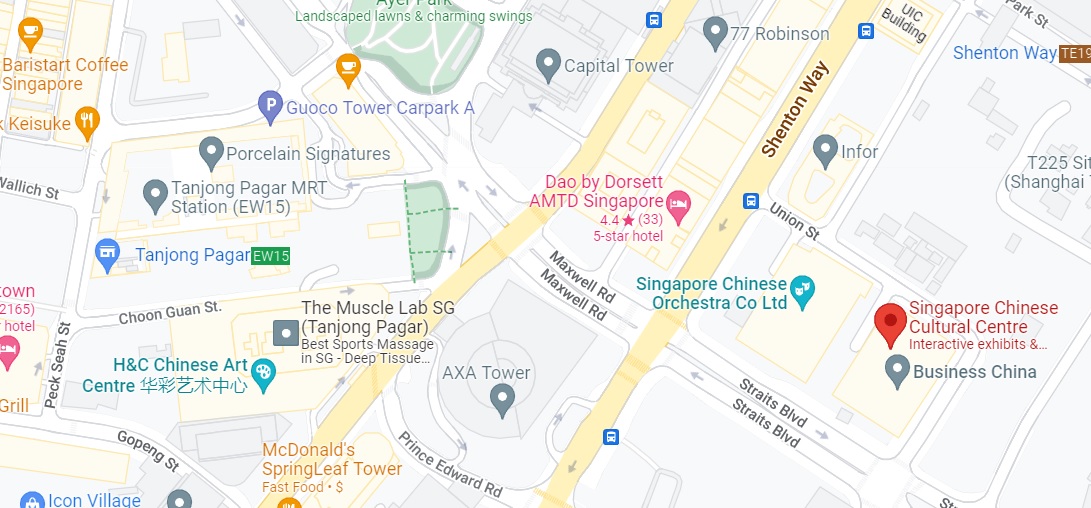 When you walk near the SCO, you will see a rabbit pointing you to walk through the SCO building.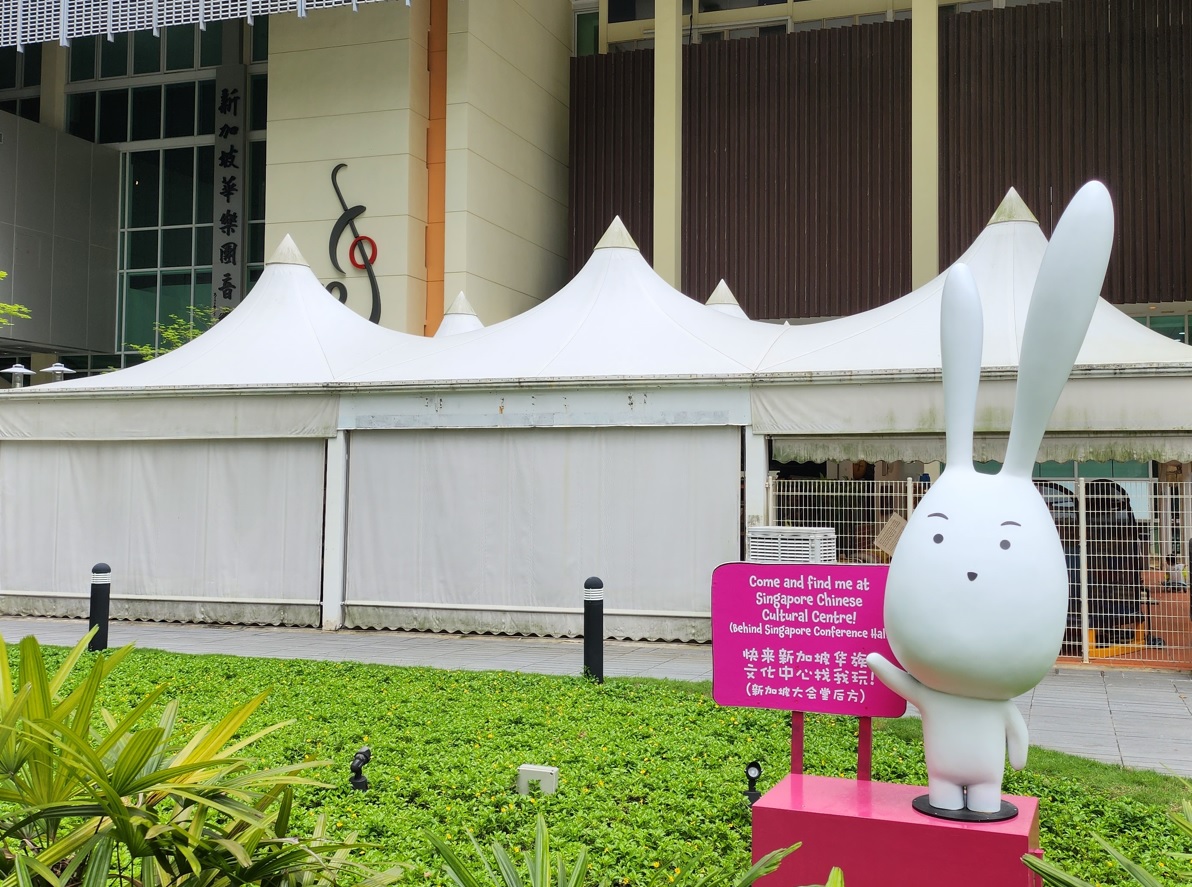 While you walk through the building, might as well try your hands on the huge drum on the first floor of the SCO building.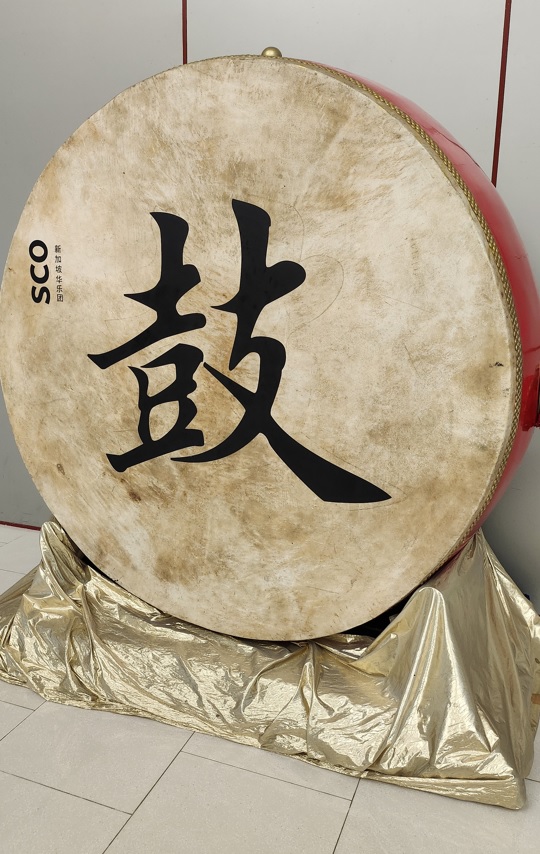 After you walk through SCO building, you will reach the SCCC where you will see a bunny right outside the lift lobby. This is where you can also collect a free Chinese New Year red packet from the reception counter! Do note that the last day of collection is till 5 February or while stocks last!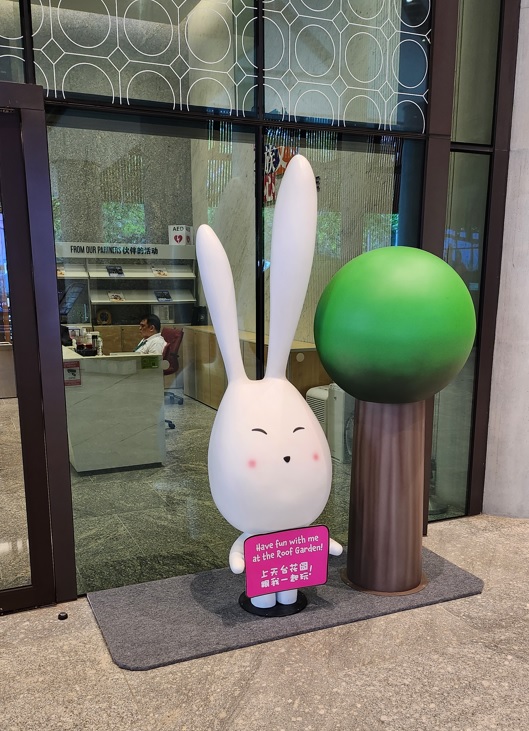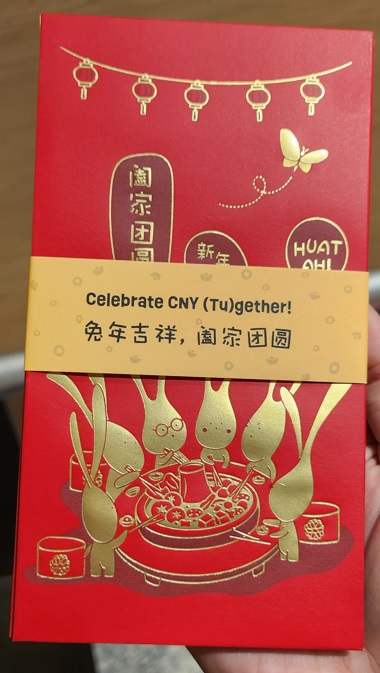 Exhibits
Here are some of the photos of the exhibits. You can see one of the rabbits playing mahjong! If you play mahjong, you can see that some of the hands are pretty big!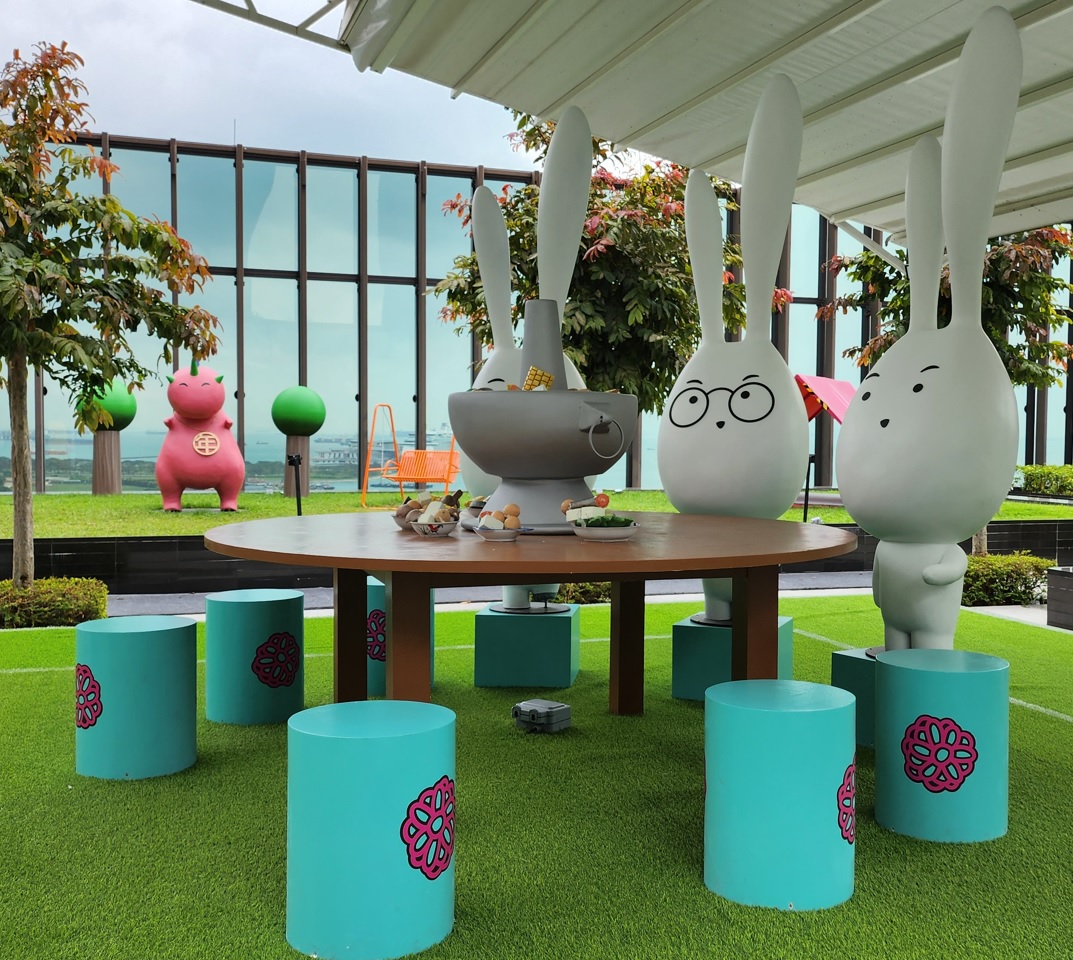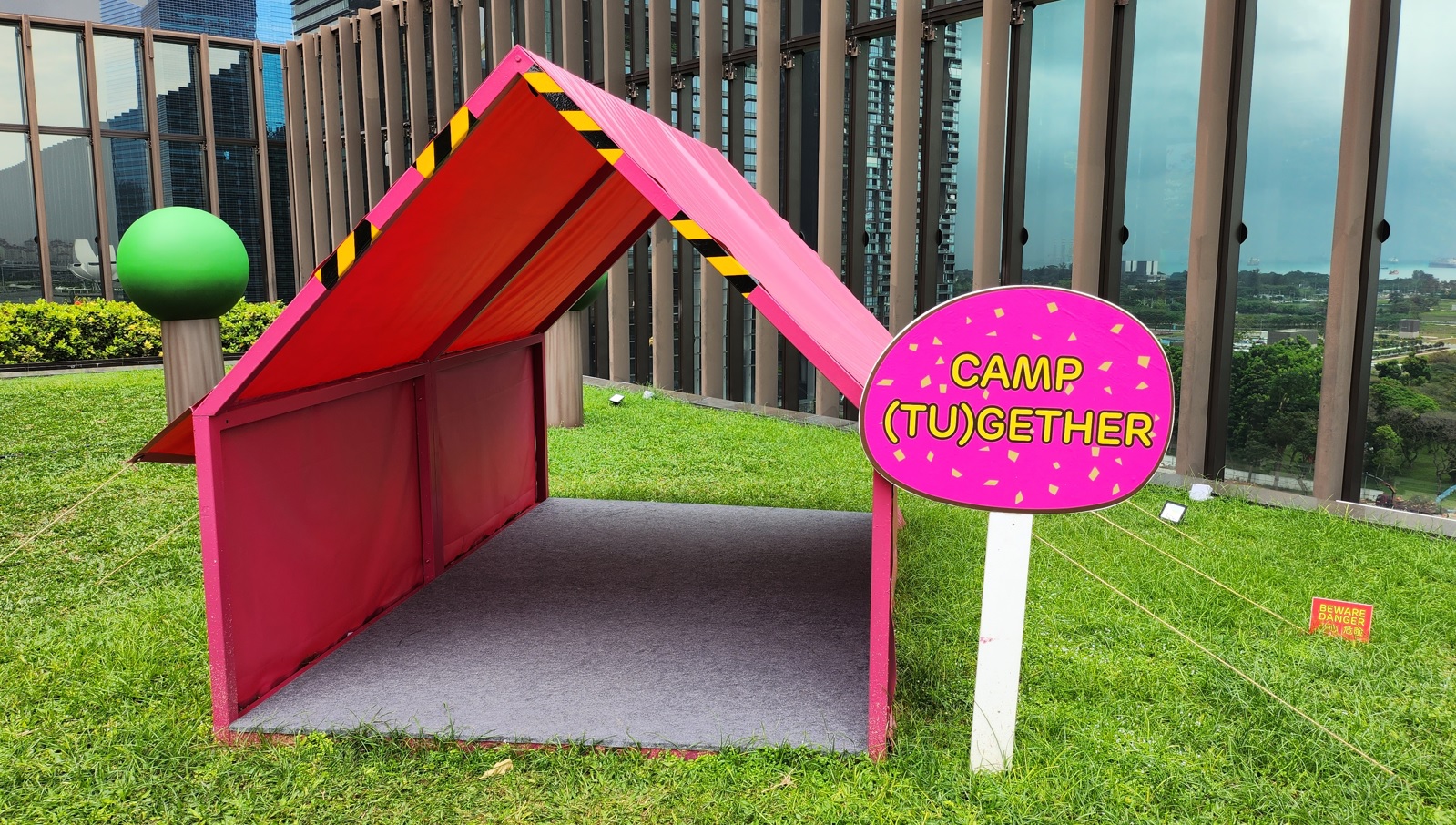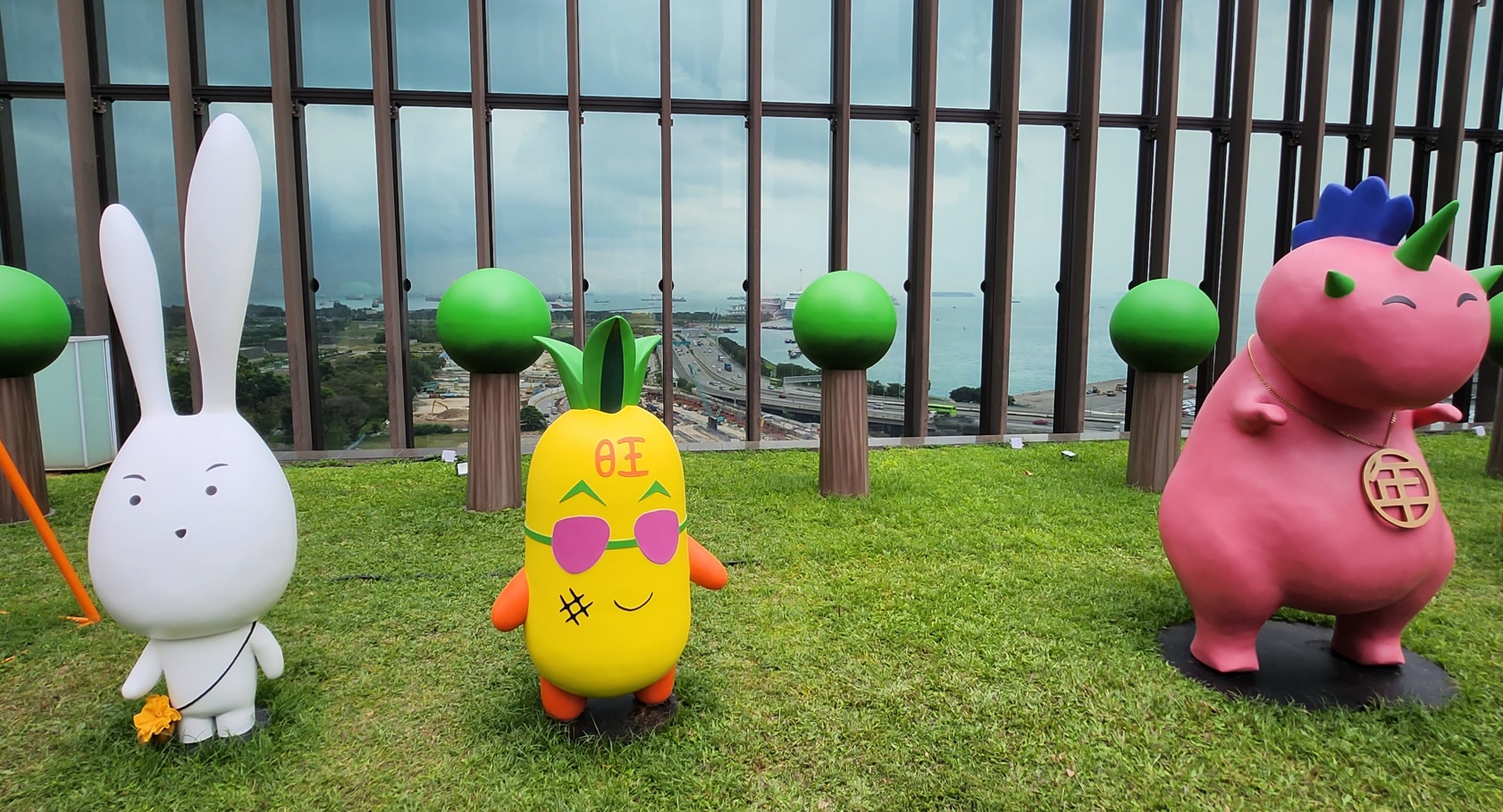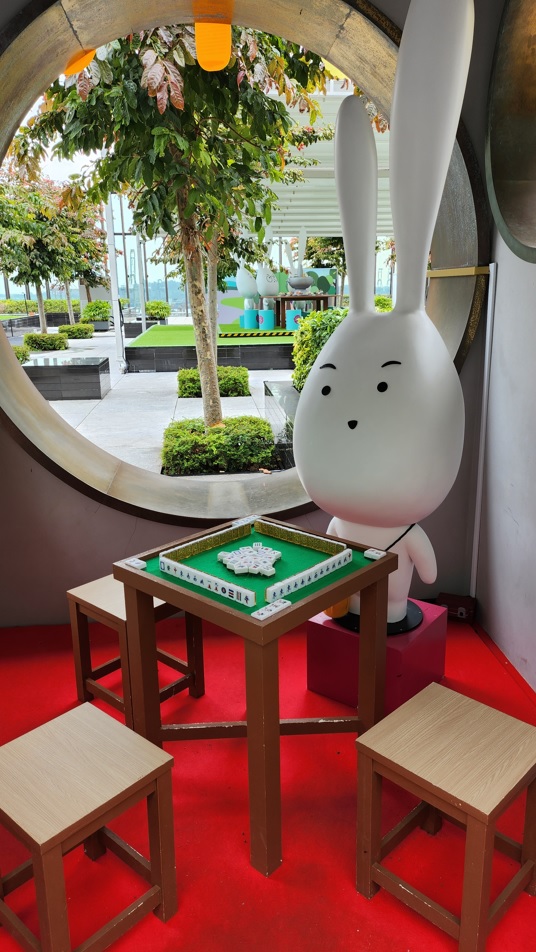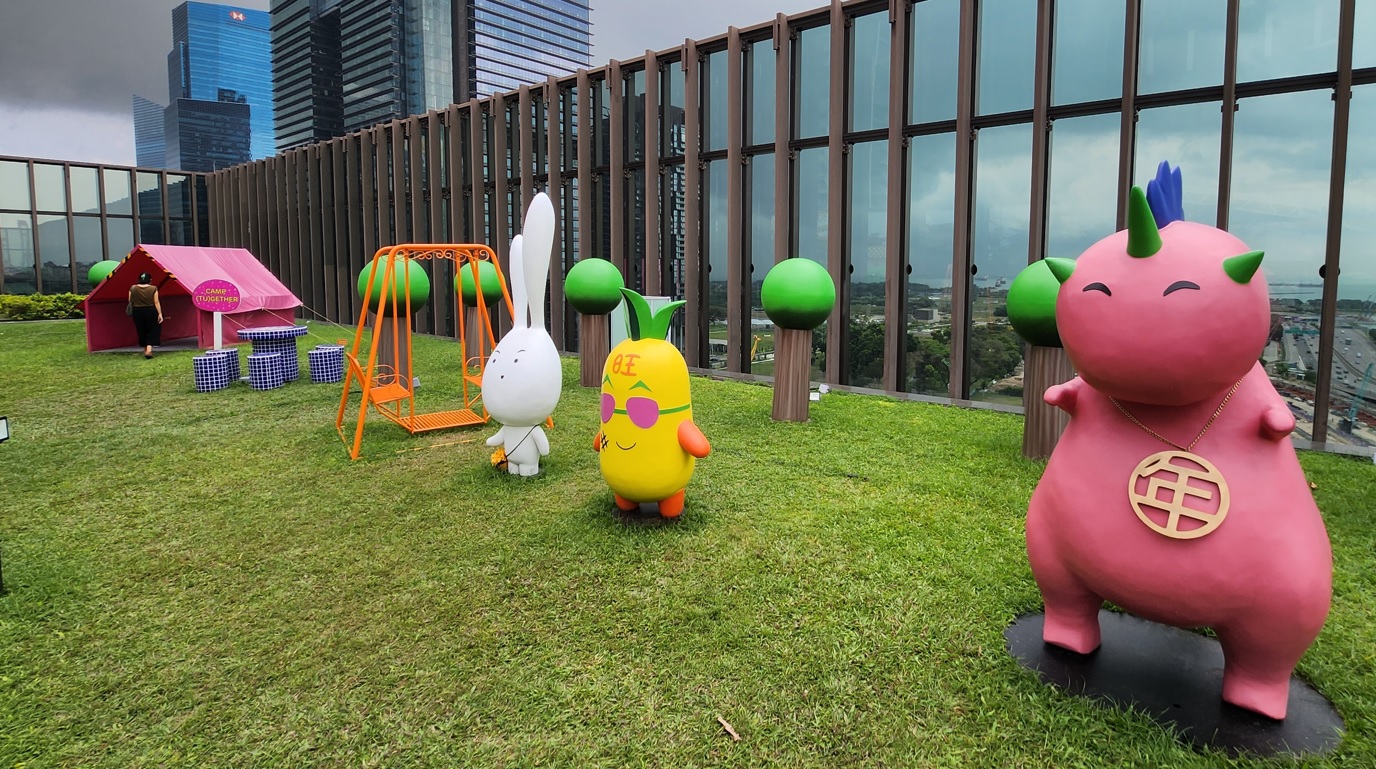 There are also a lot of pretty walls, some with description and instagrammable photo spots!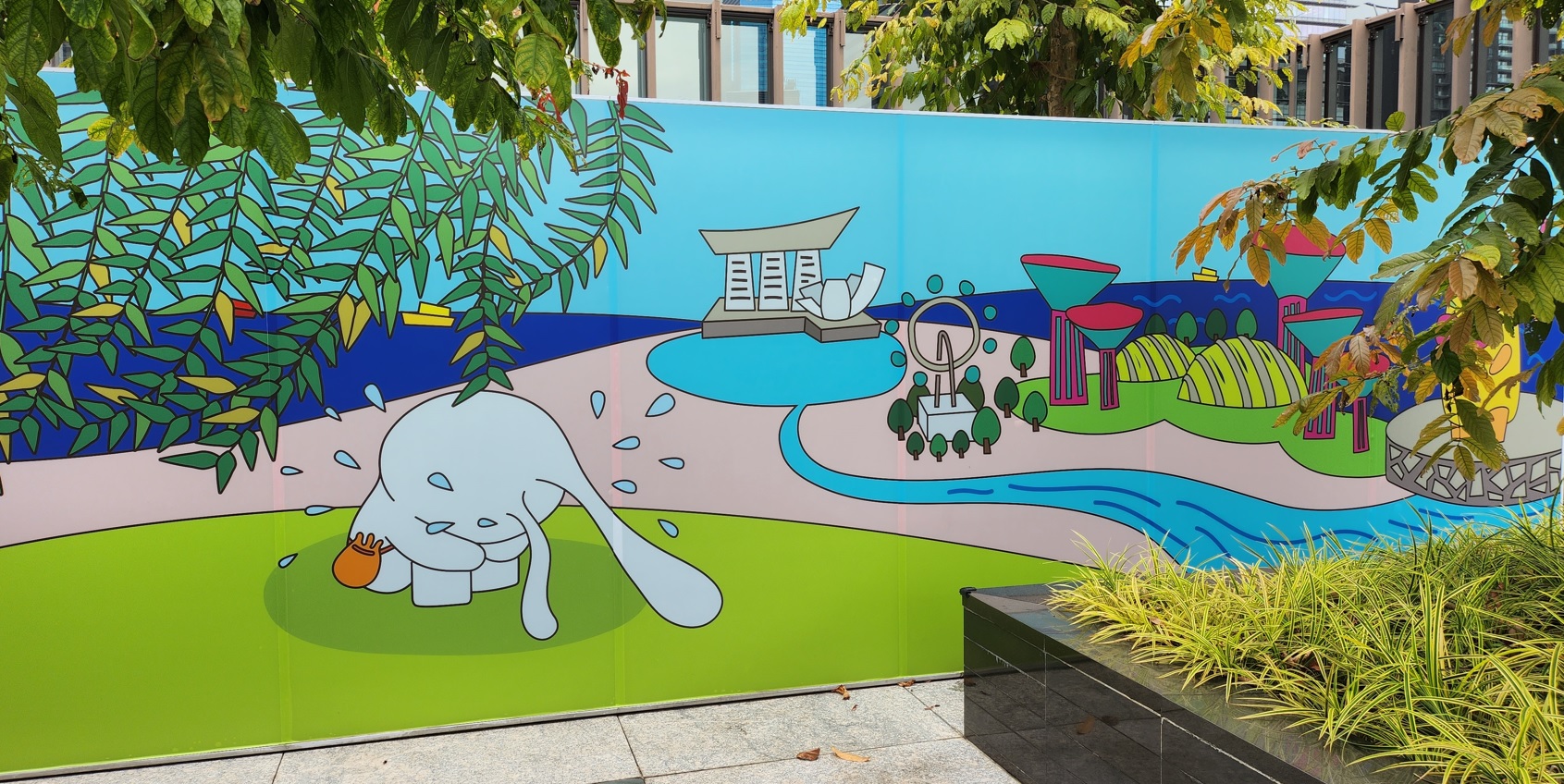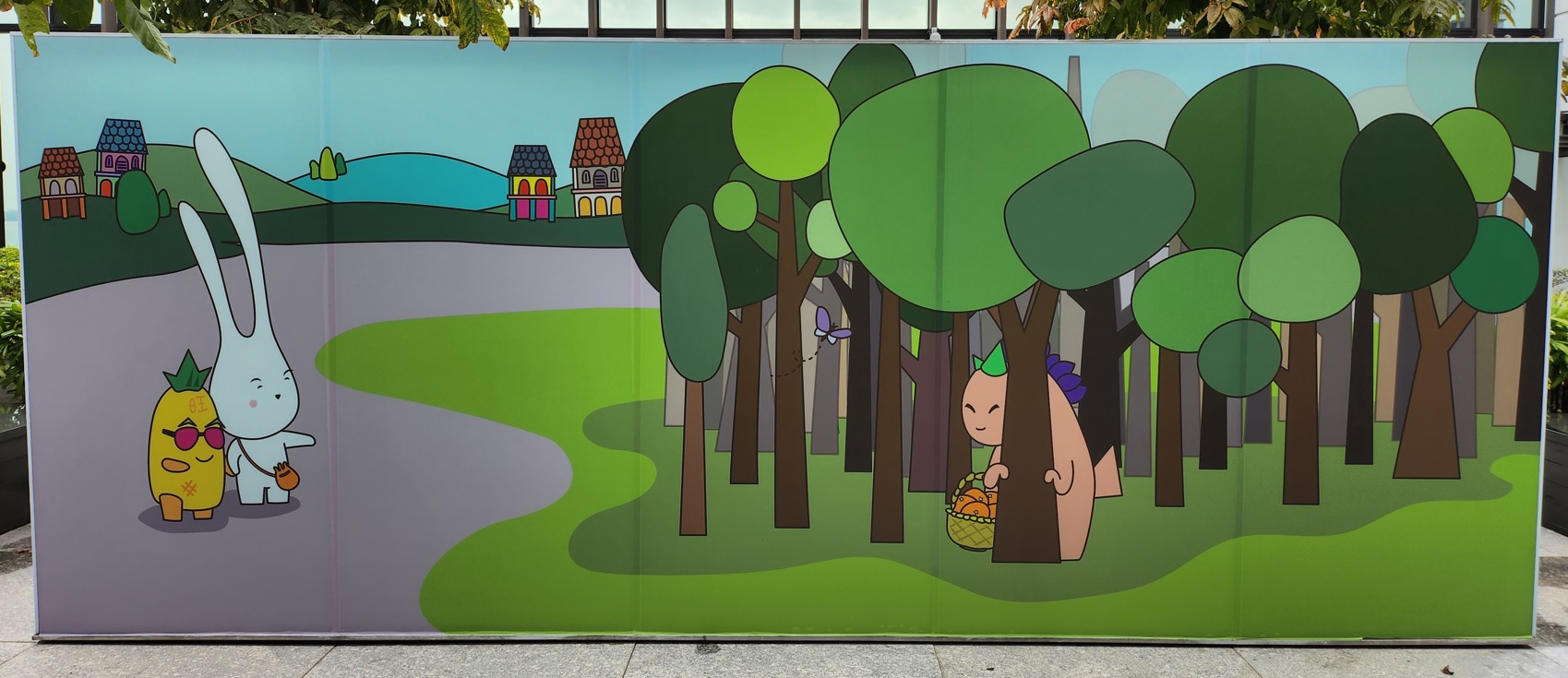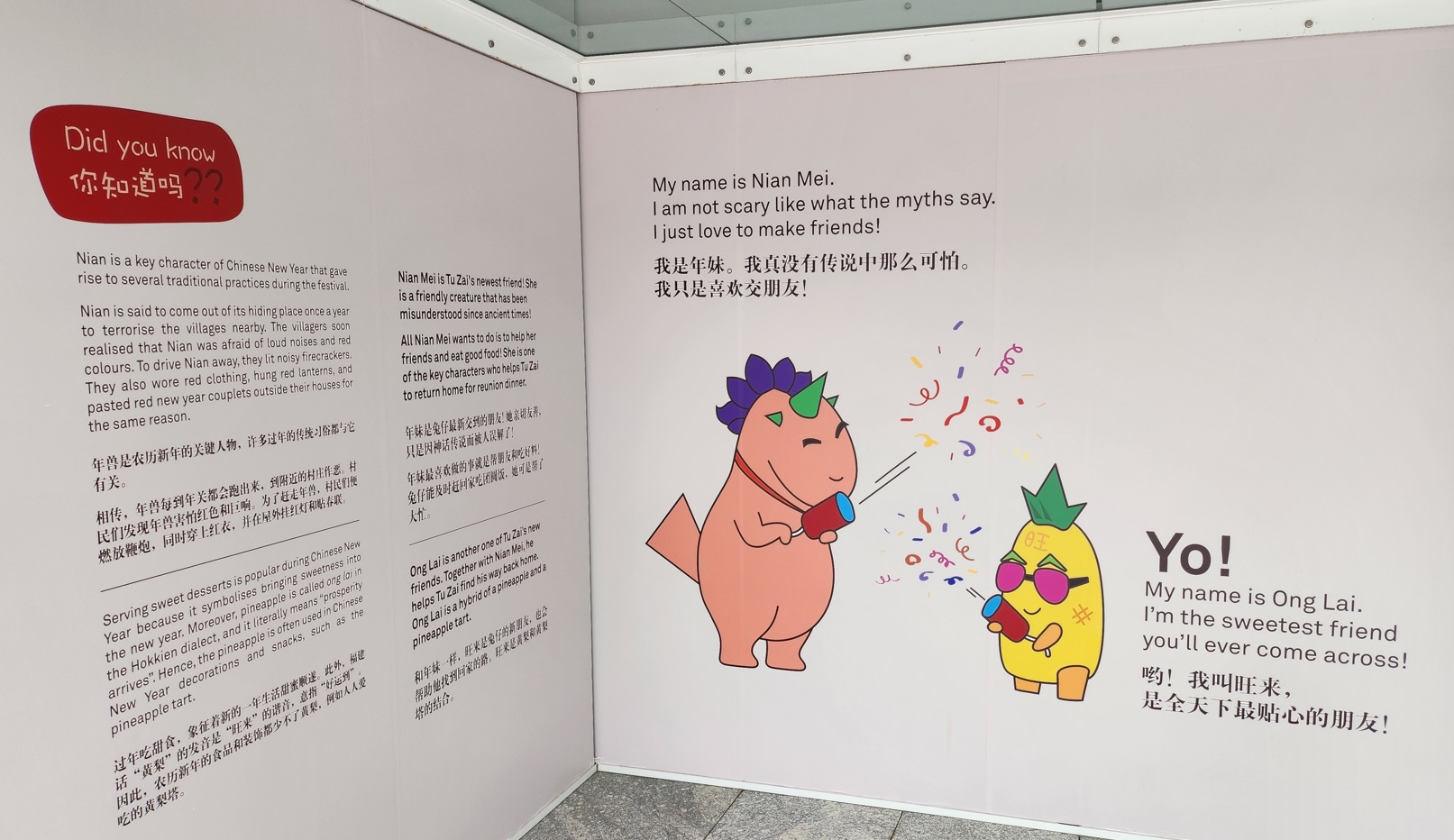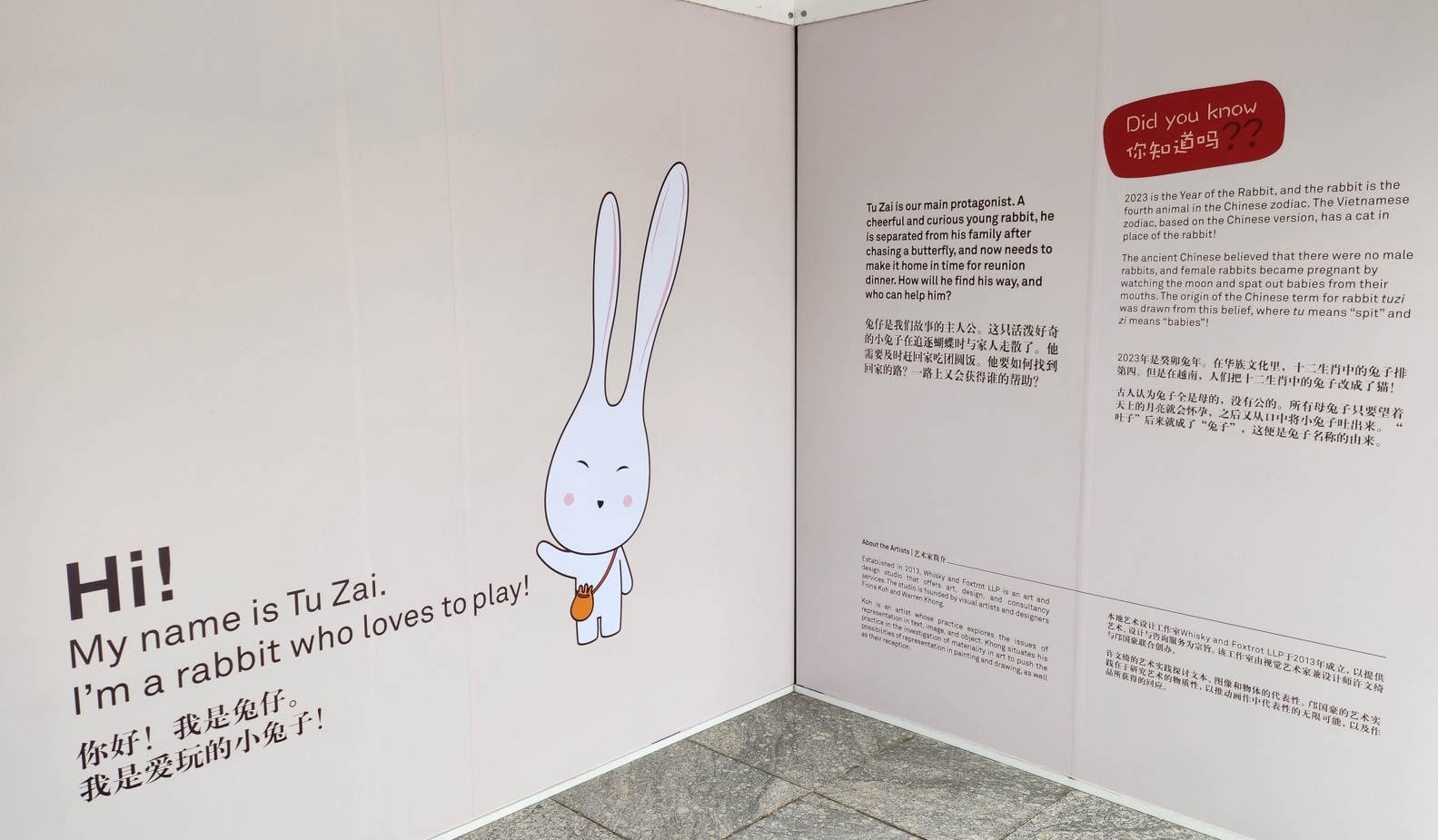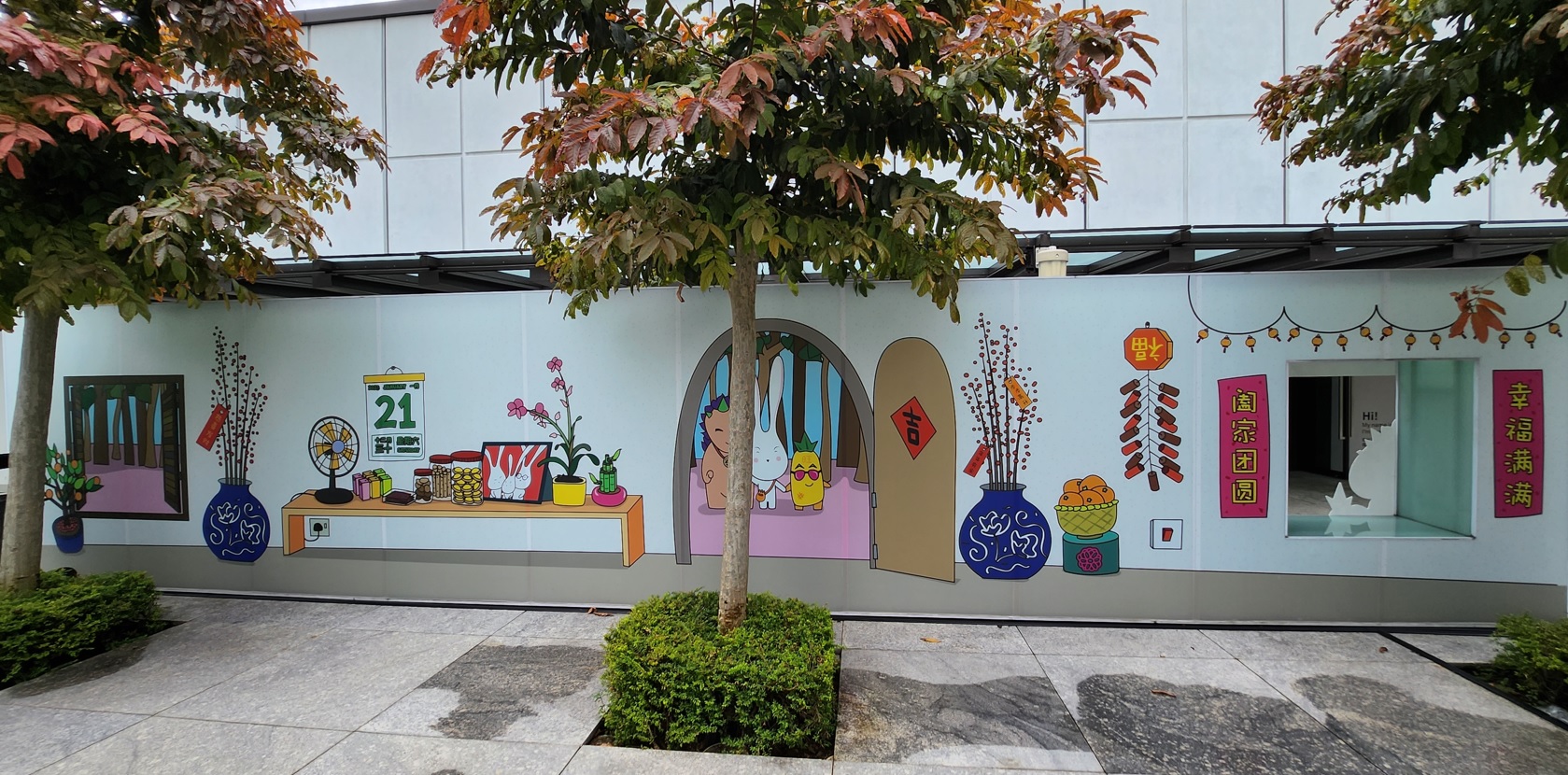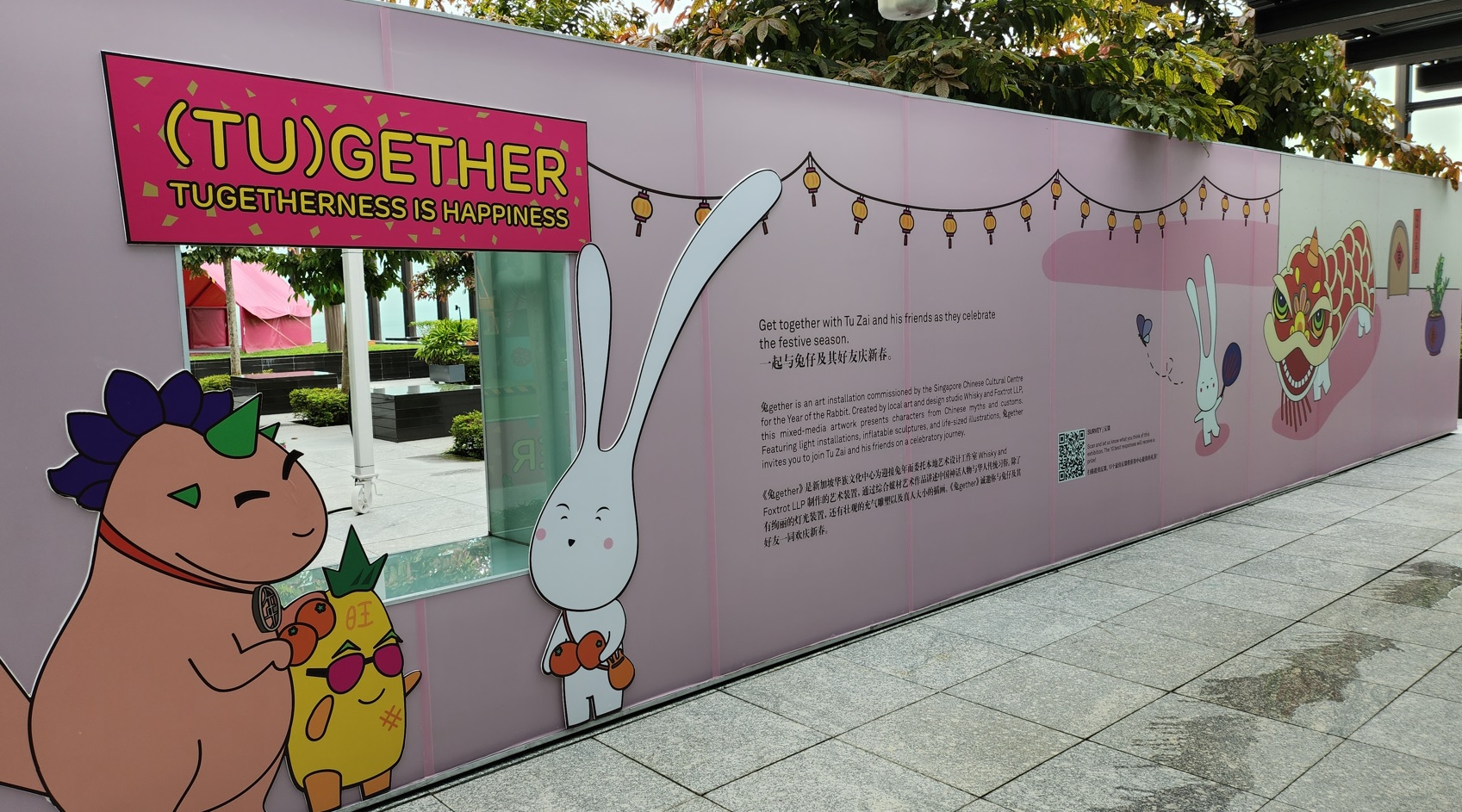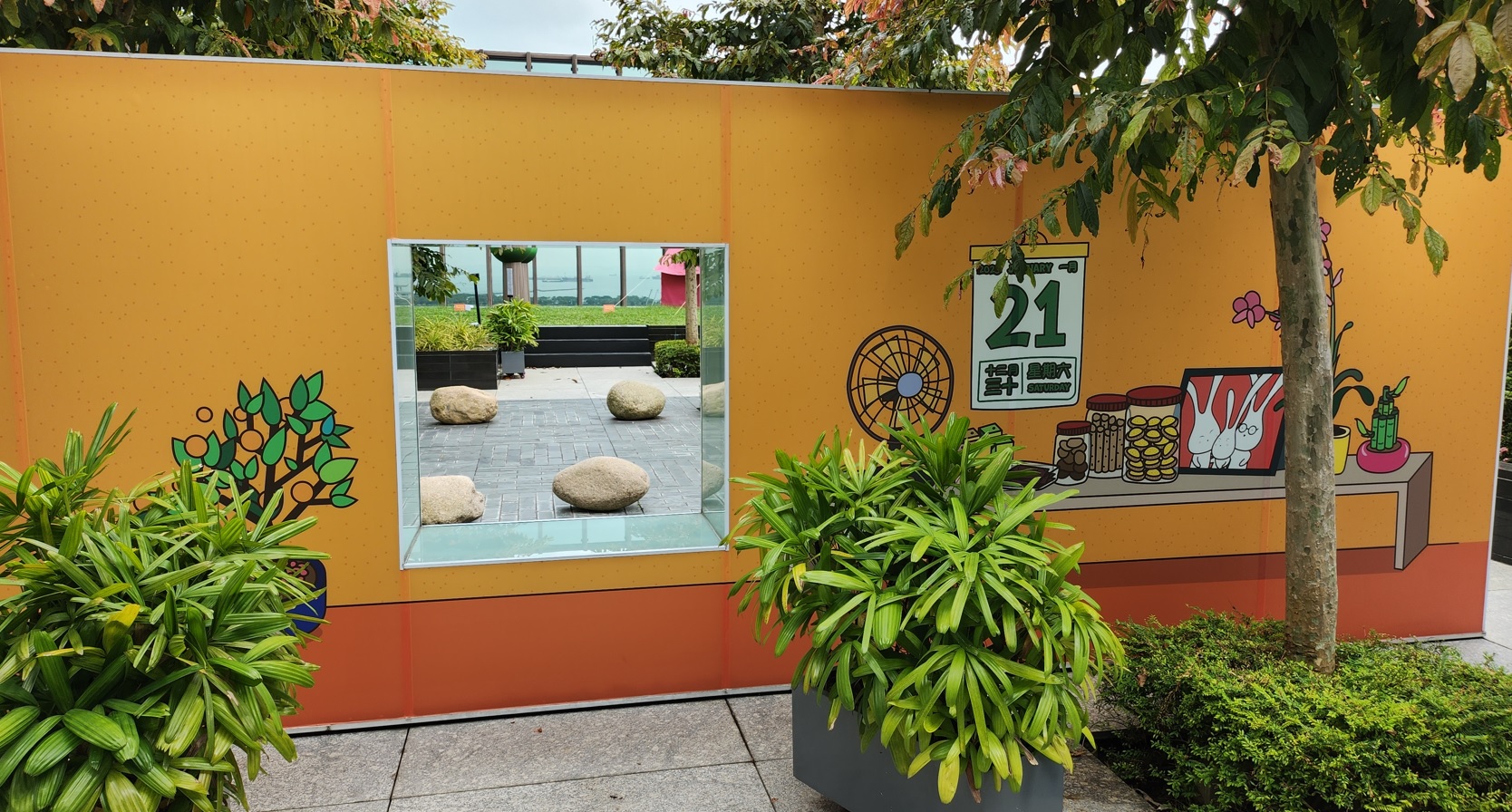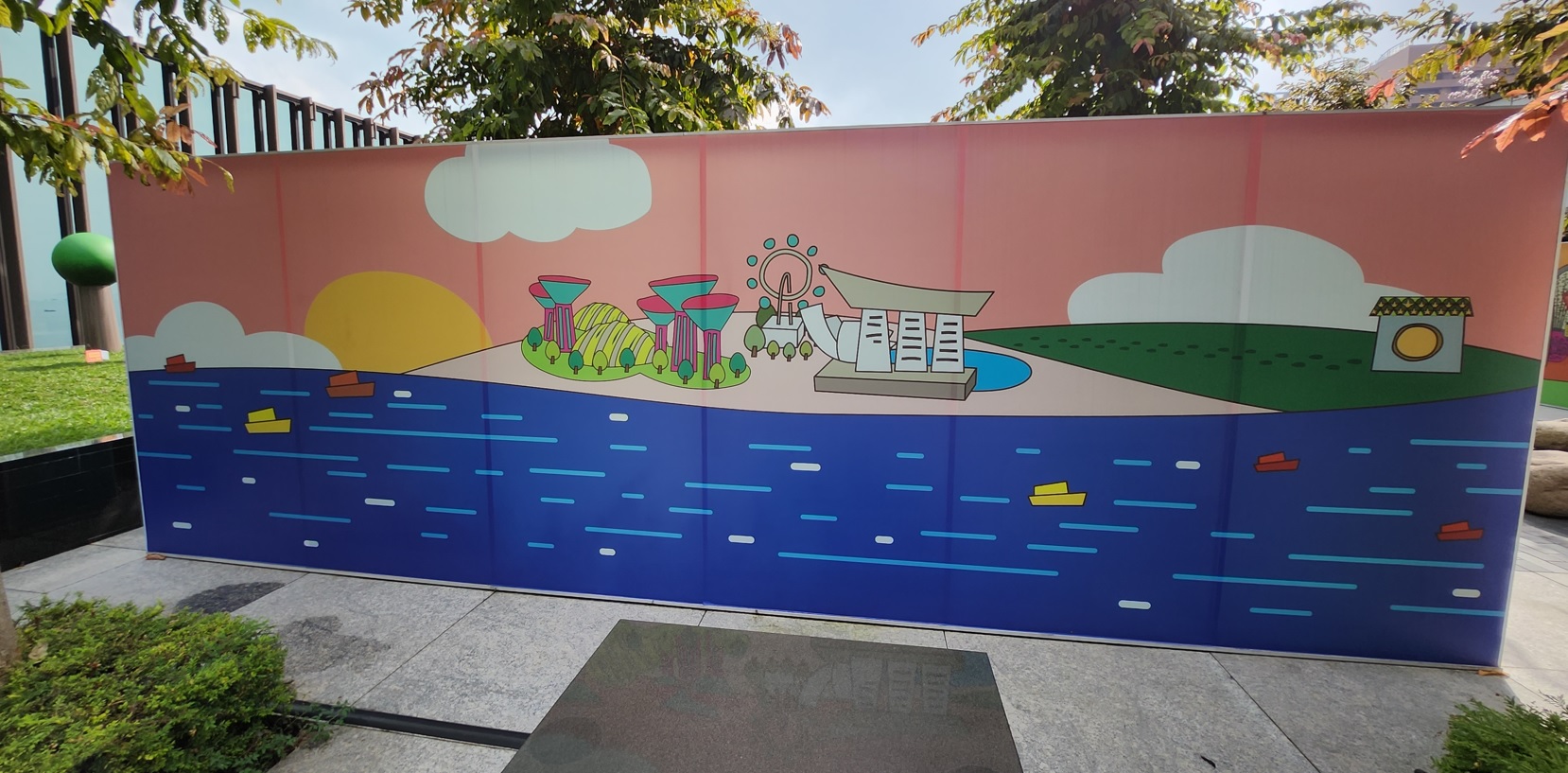 If you come at night, you can take some pretty nice night shots as can be seen on their official page.
Besides these exhibits, you can also take a chance to view the surrounding scenery.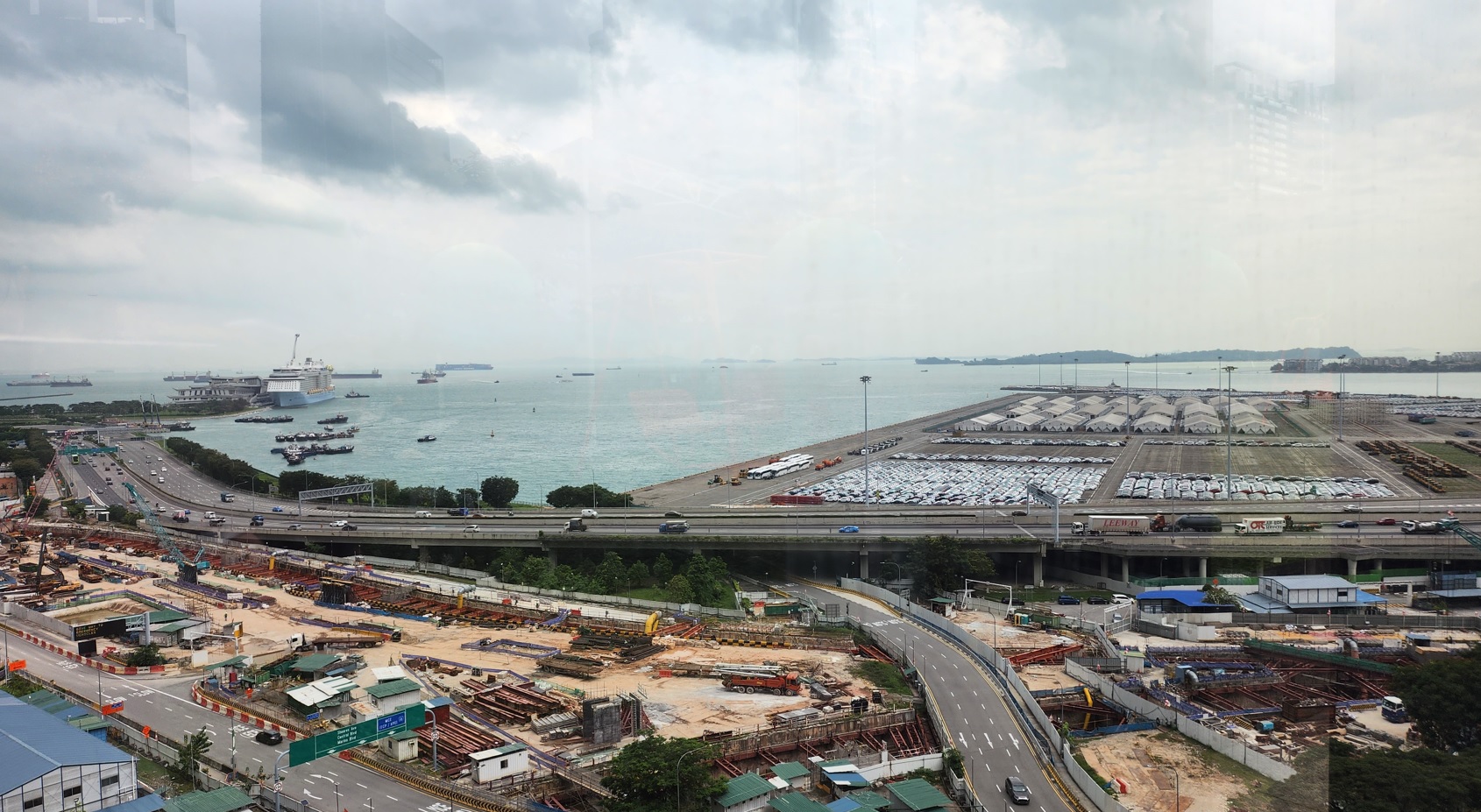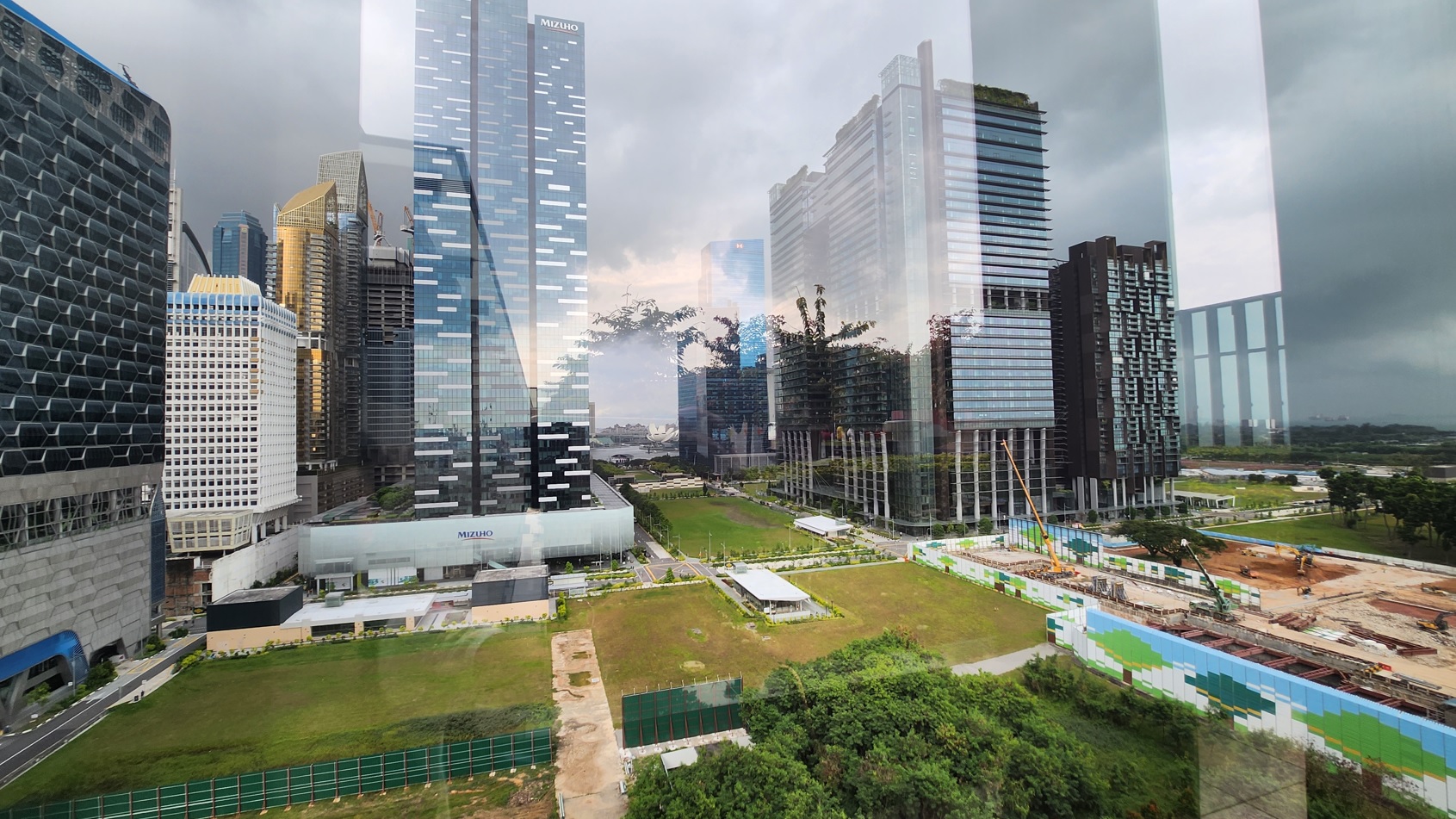 There are 2 swings here, and some space to run around so kids can have some fun here. I estimate you can spend 30 minutes to an hour here or more if you decide to chill here, looking at the surrounding buildings and scenery.