Like many, I love Japanese food. Gyudon is one of those Japanese food that I like. There are a few notable Gyudon chains like Matsuya, but in Singapore, we only have Yoshinoya (which has been here for more then 20 years) and Sukiya (which came just a few years ago).
For myself, I prefer Sukiya over Yoshinoya as it feels like it has been able to retain the quality, variety and taste that we can get in Japan more than Yoshinoya. I still remember being quite excited when Sukiya was announced to come to Singapore, and now it already has 8 outlets island wide!
Brought my kid to Sukiya today (because it was raining and couldn't get a driver on Grabfood) and saw that there is a new Chili Crab Gyudon! Sukiya has been introducing a new dish every now and then, and I recall there was a mapo tofu one recently as well.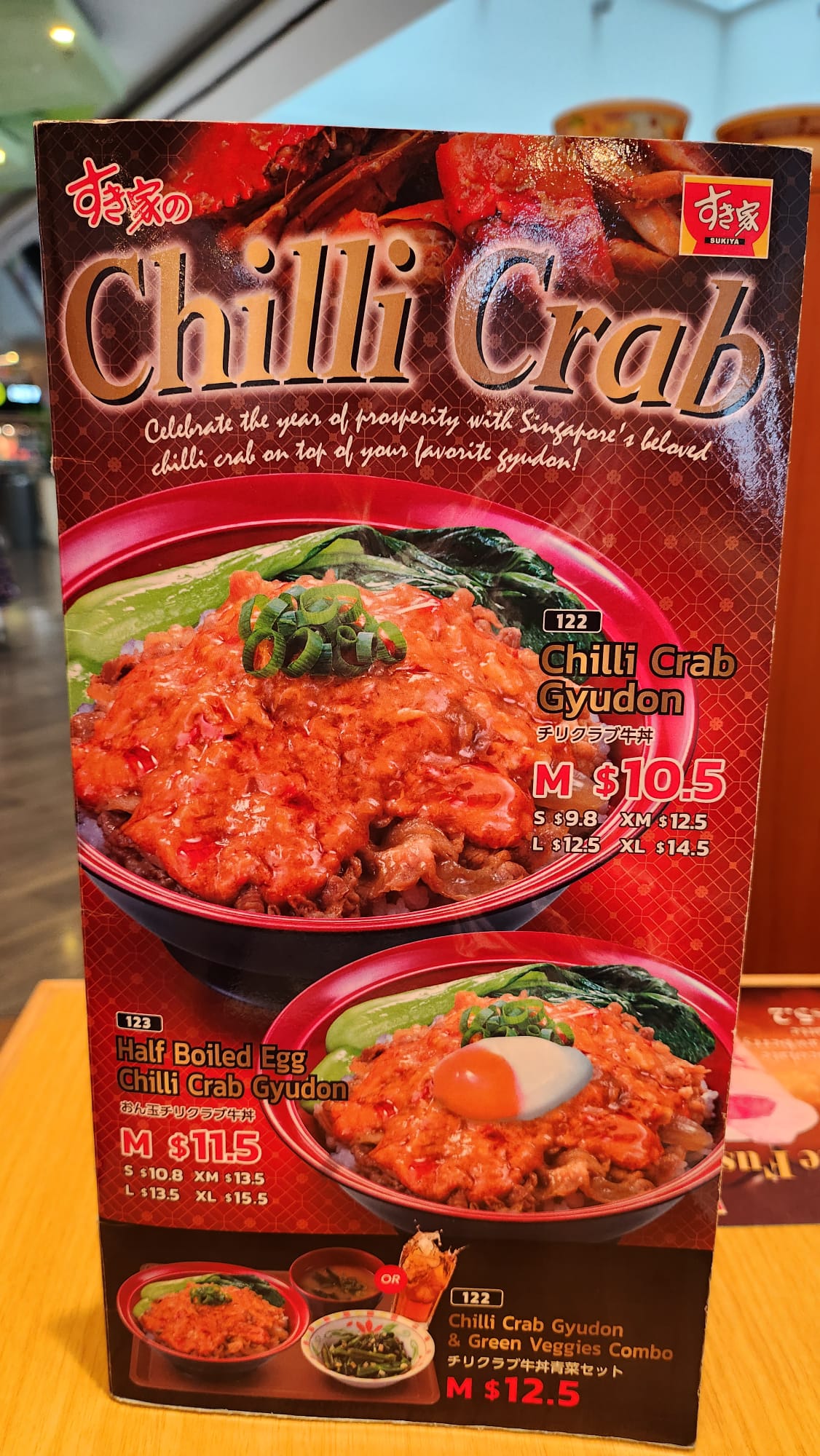 It costs about S$10 or so. I got the small one as I needed to also help my kid finish hers (yakitori don). This was how our food looks like!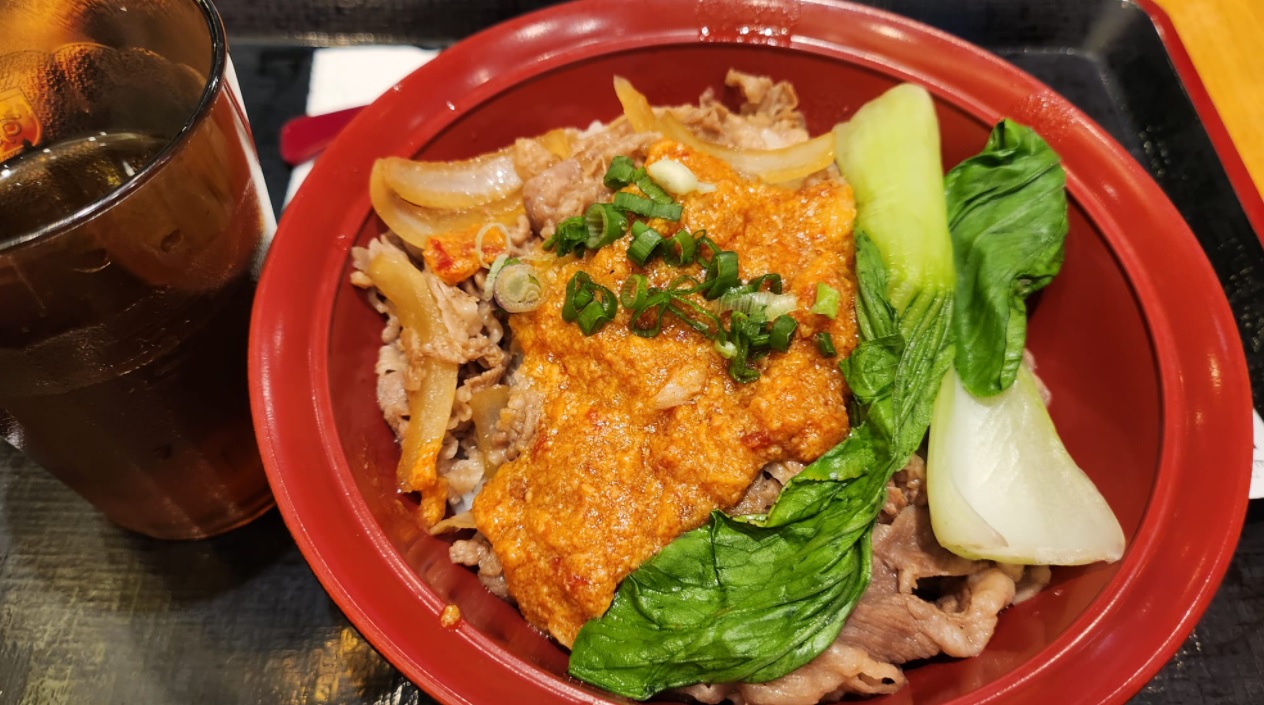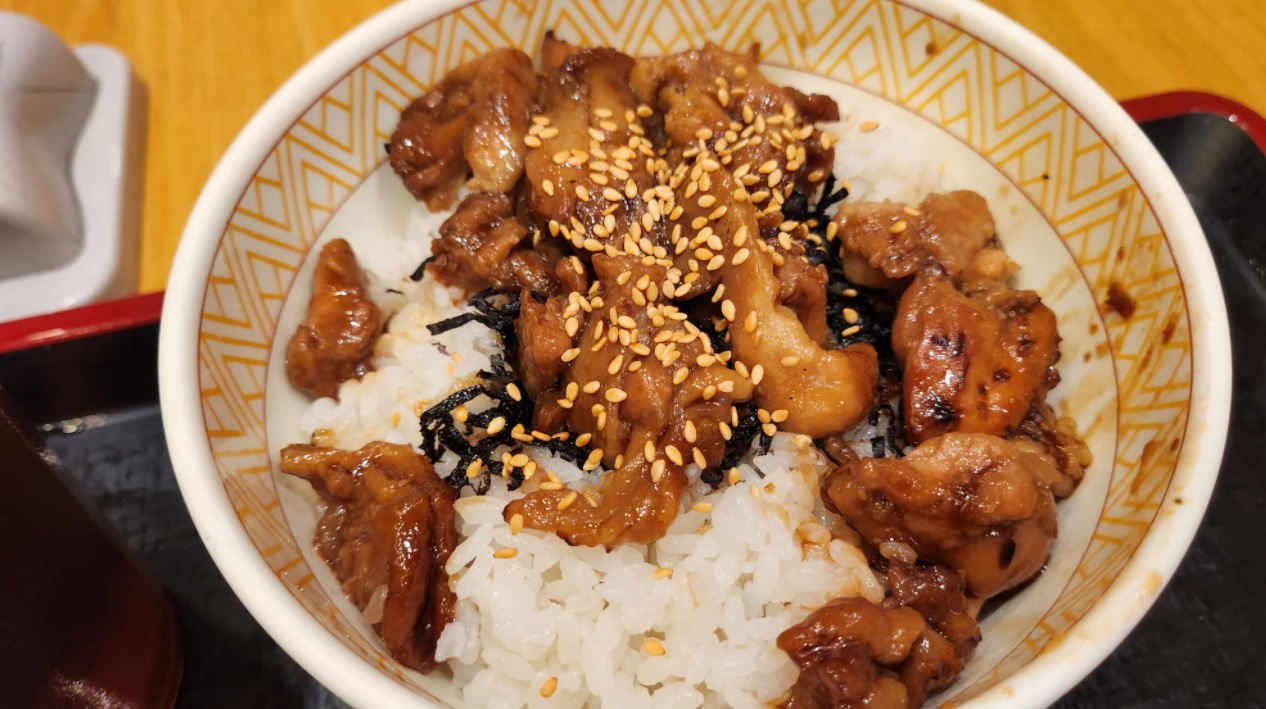 There was a choice to remove the spring onion from my kid's bowl (this option not avail on Grab delivery), but cannot remove the seeds. Thankfully while she is a super picky eater, she is ok to eat the seeds (she will utterly refuse to eat any greens! even if its super duper small!).
I thought the Chili Crab Gyudon was pretty nice! I didn't really taste a lot of crab meat but the flavour was there! If your appetite is not big, I think small would be a really good option! Also, you can add a bit of ginger and the taste would be better. It is not super spicy and I would recommend it!