For 团圆饭 (reunion dinner) this year, we decided to order in. To us, it saves us the hassle of going out or even preparing the food ourselves at home. The image above is food we ordered from Ming Kitchen and we thought it was good! Having food delivered to us is a very helpful way to settle our meals, especially to parents like us who are busy with work. Thought to list down and share some of the food delivery options we have tried over the years.
Grabfood/Foodpanda/Deliveroo
When we talk about food delivery, we will always think of Grabfood, Foodpanda or Deliveroo.
Over the years, the policy changes, but as of now it is important to note that for delivery, you will need to hit a minimum amount else there will be a 'small order fee'. Usually that means you need to buy food that amount to at least S$10 or more. There will also be a minimum delivery fee depending on location and whether there is a surge due to popular hours (or when there are fewer deliverers due to rain).
I have been a subscribing to Grab's GrabUnlimited plan which can be pretty useful if you are buying more than S$15 where you get $4 off delivery fees. This will likely make delivery fees from nearby locations almost free! The plan also has a 20% self pick-up discount which is pretty good.
Don't forget to check out some of the discount coupons that I have in this blog post which helps to filter available codes based on what type of bank cards or delivery vendor you have and are going for! Quick guide below!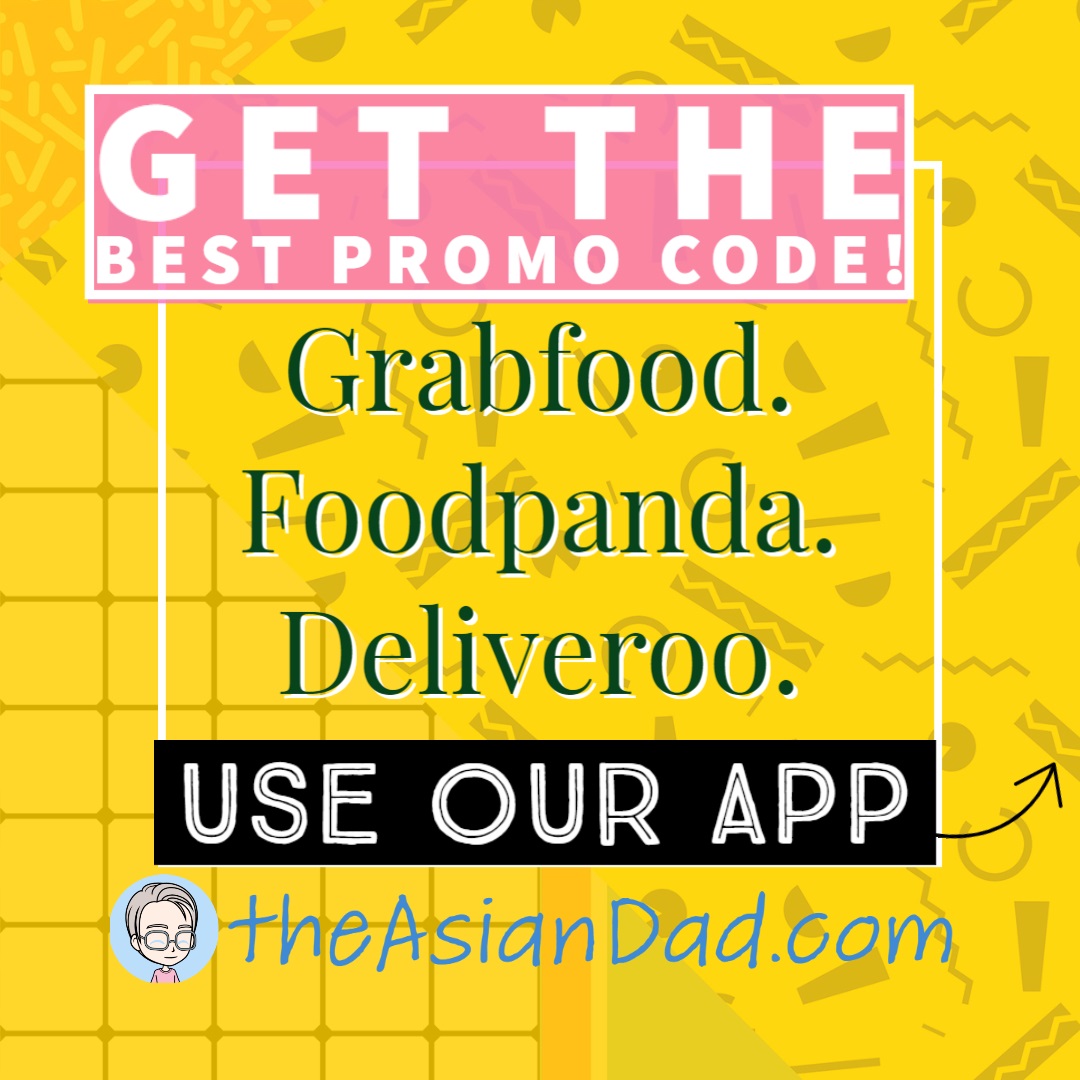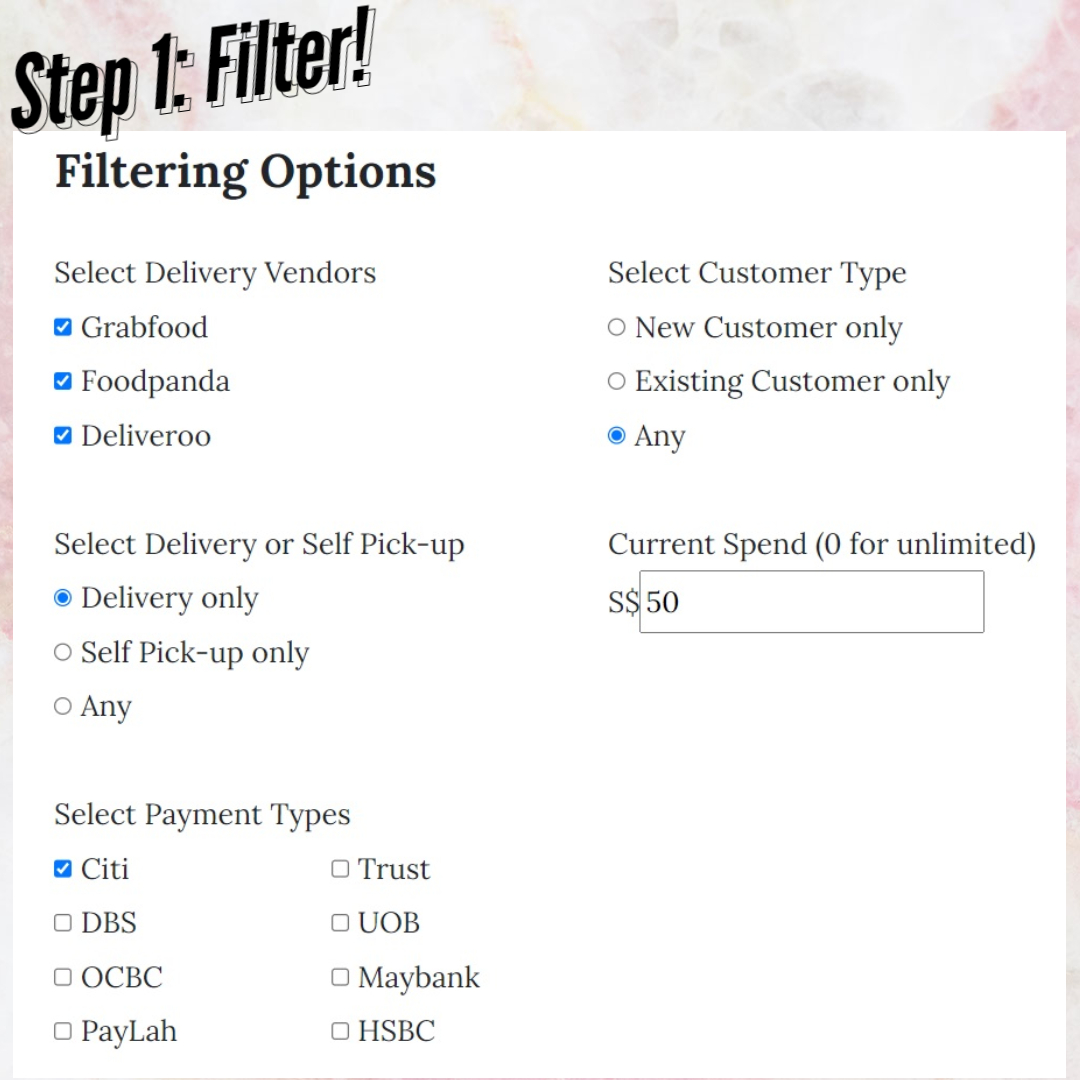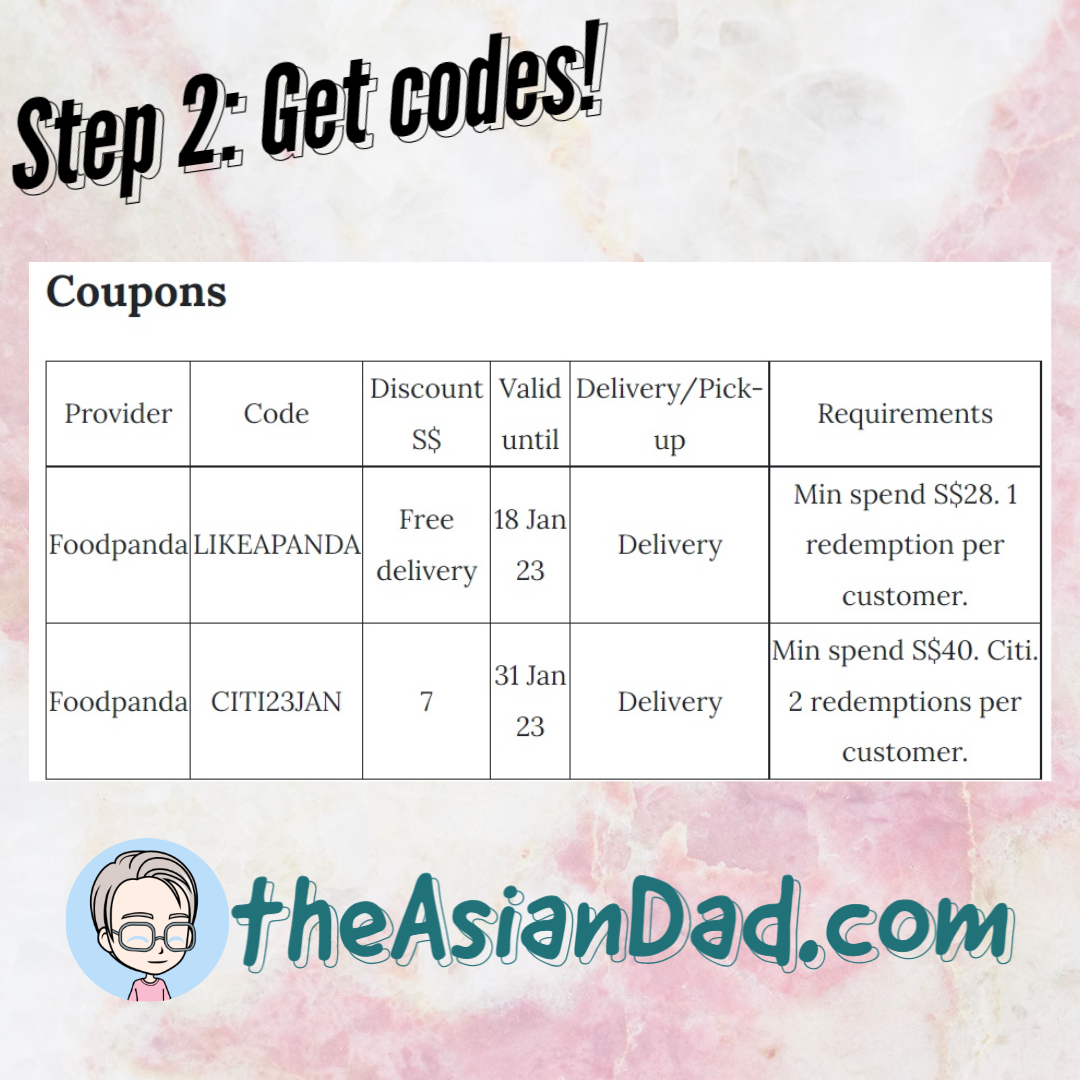 Livingmenu
This is an interesting food delivery app that allows you to order a week's worth of food in advance from popular hawker food across the island. While this also has delivery fees, it is better than the usual food delivery apps as you can try food from far away without having to pay the high delivery fees due to location.
The app includes photos of food for each day with a rating so you can see what people like. The minus point is that you can most of the time only order a standard item from each stall and there's no customisation. However, I would think you are guaranteed to find food that you like.
I guess you can always fall back to the usual food delivery options if the livingmenu food on a particular day does not suit your tastes! Do note that this may not be available in all residential areas and normally requires a minimum demand from that area before the option to deliver opens up! I recall if there are more people ordering, the fees could also drop!
Foodline
I used to use foodline in the past. It is like a search engine for tingkat where you can access many tingkat options, and search for them based on your requirements.

I find that most of the food are decent. The more affordable ones feel like you are getting caifan being delivered for you. There are also more pricey ones that give you interesting food everyday. I have tried both options and they are okay. Depending on the vendor, sometimes the food is delivered quite early so by the time it is dinner, it is somewhat warm at best.
So these are the 3 options that I have tried! Have you tried something else? Do let me know and I'll try it too!