We decided to go Houbii Spot Singapore (4.4 rating) to let the kids try out some obstacle course. We decided on this place since we already have the Friend of Wildlife zoo pass (yes you need to pay for the zoo entrance tickets!) and our youngest kid could also go for it (comments say even 3 years old can participate!). If you have the zoo pass you get to enjoy 20% discount as well!
It was quite a crowded place at the Singapore Zoo. It was the first time that I saw the carpark almost full since I have gone there quite a few times. Houbii Spot was located somewhere in the middle after you go past the Orangutan island.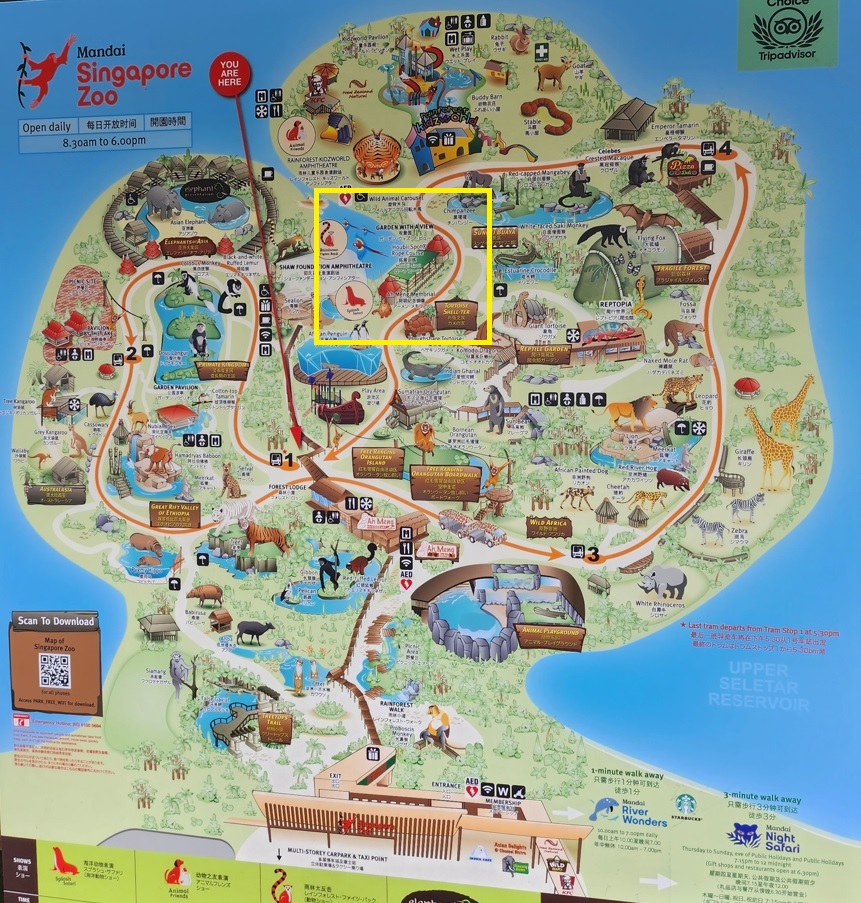 There are 2 courses, one for the older kids (above 110 cm at S$25) called "The Real Thing" and one of the younger ones (S$20) called "Mini Course". I tried "The Real Thing" and boy was it quite tough! Yes adults can do this (at S$13) without necessarily having to be accompanying your little one! More on that later. Here are some of the photos of the exterior for both courses.
"The Real Thing":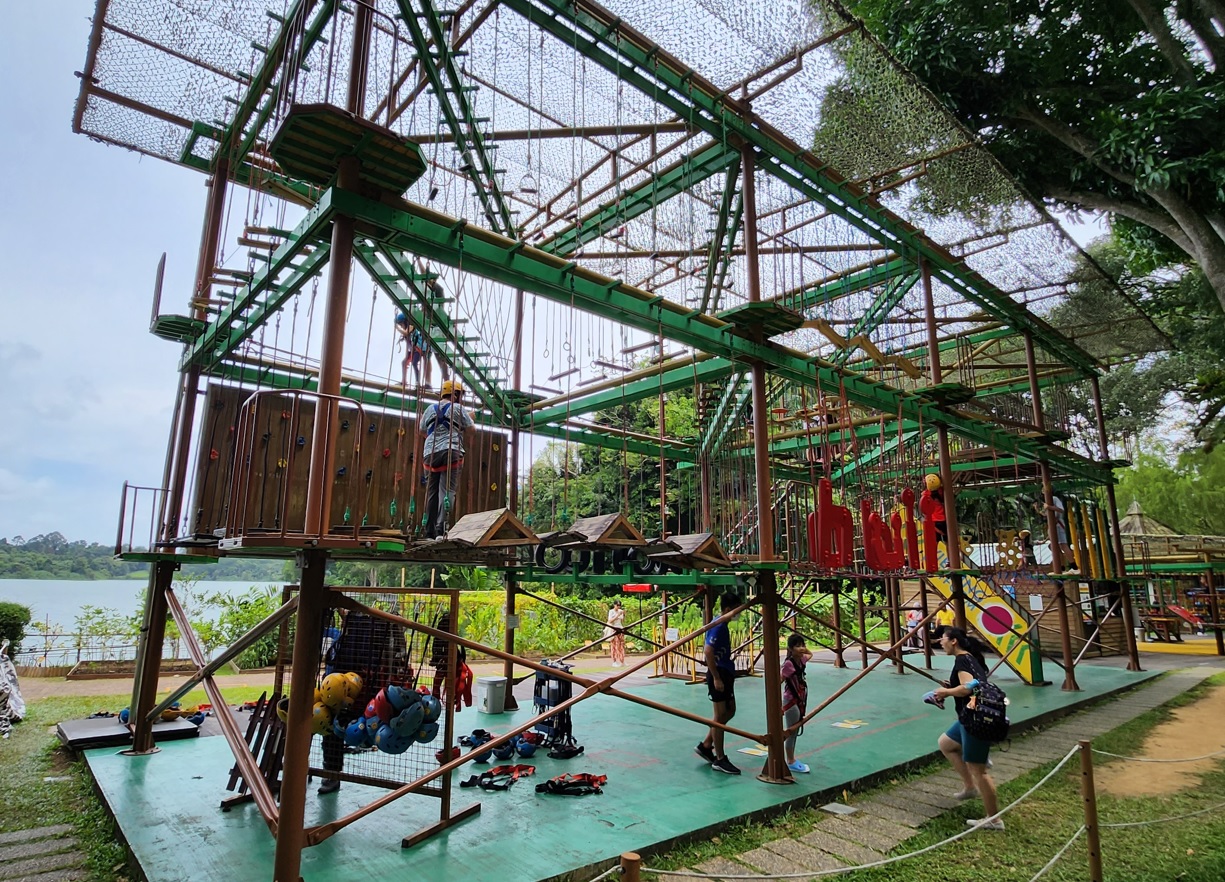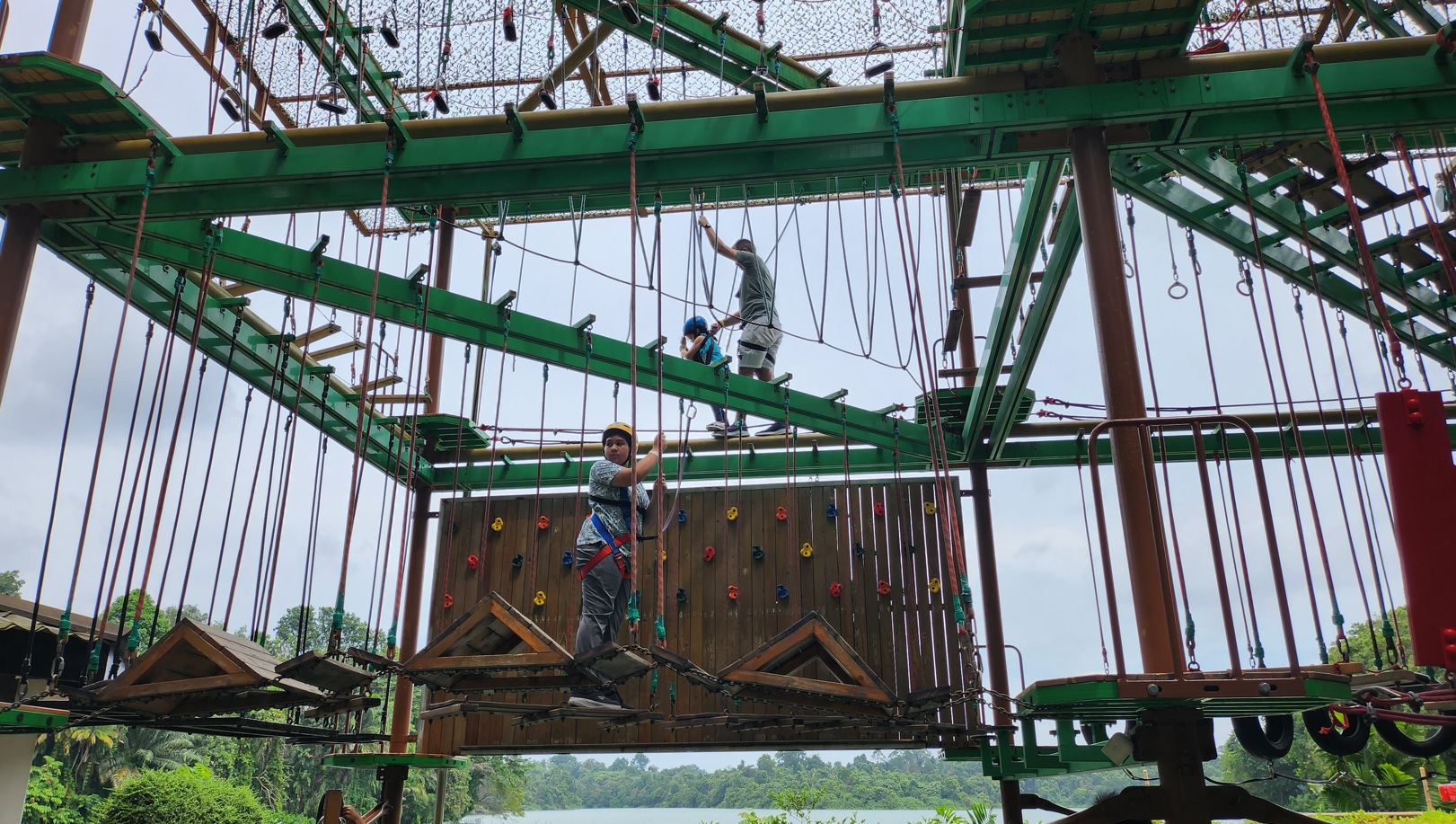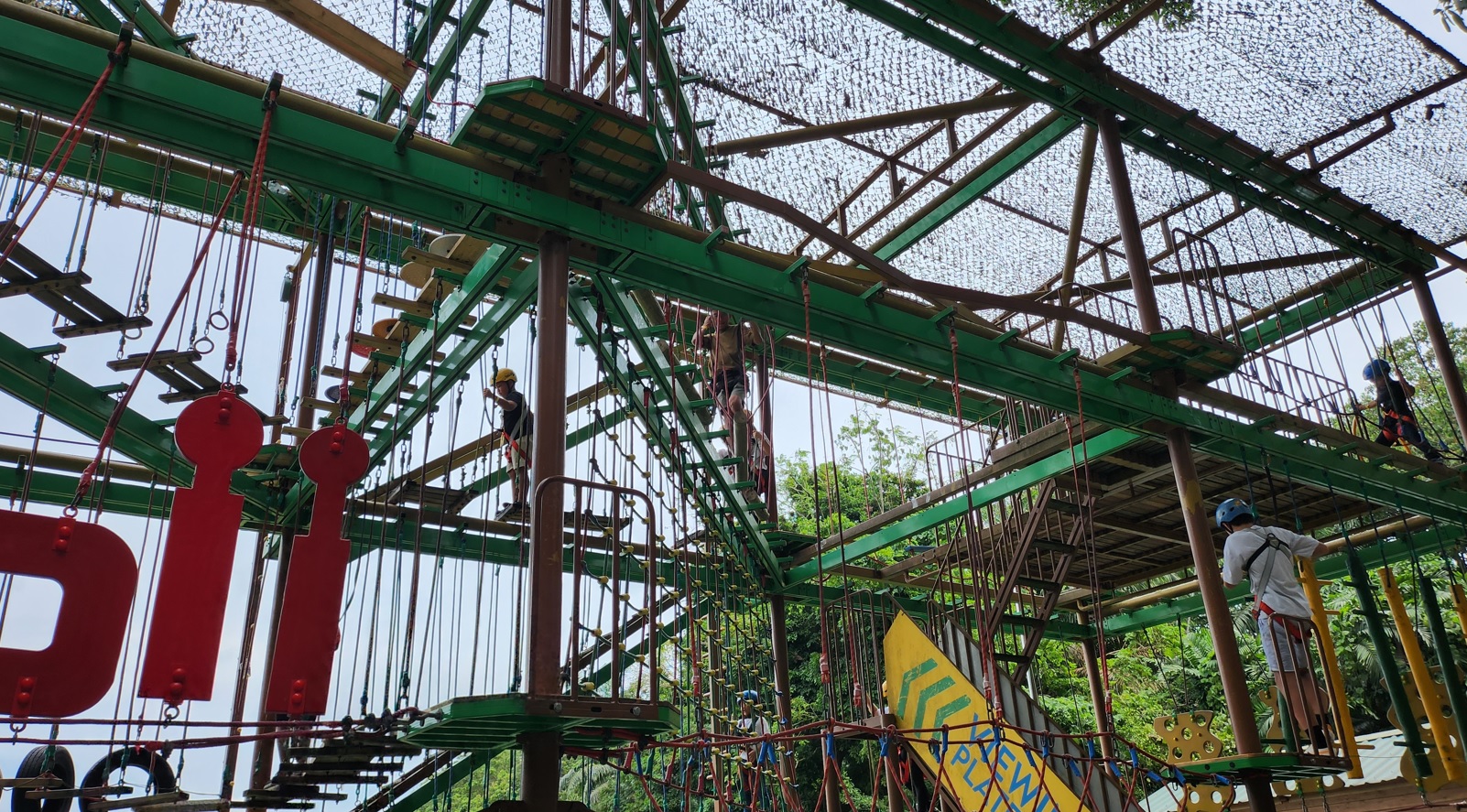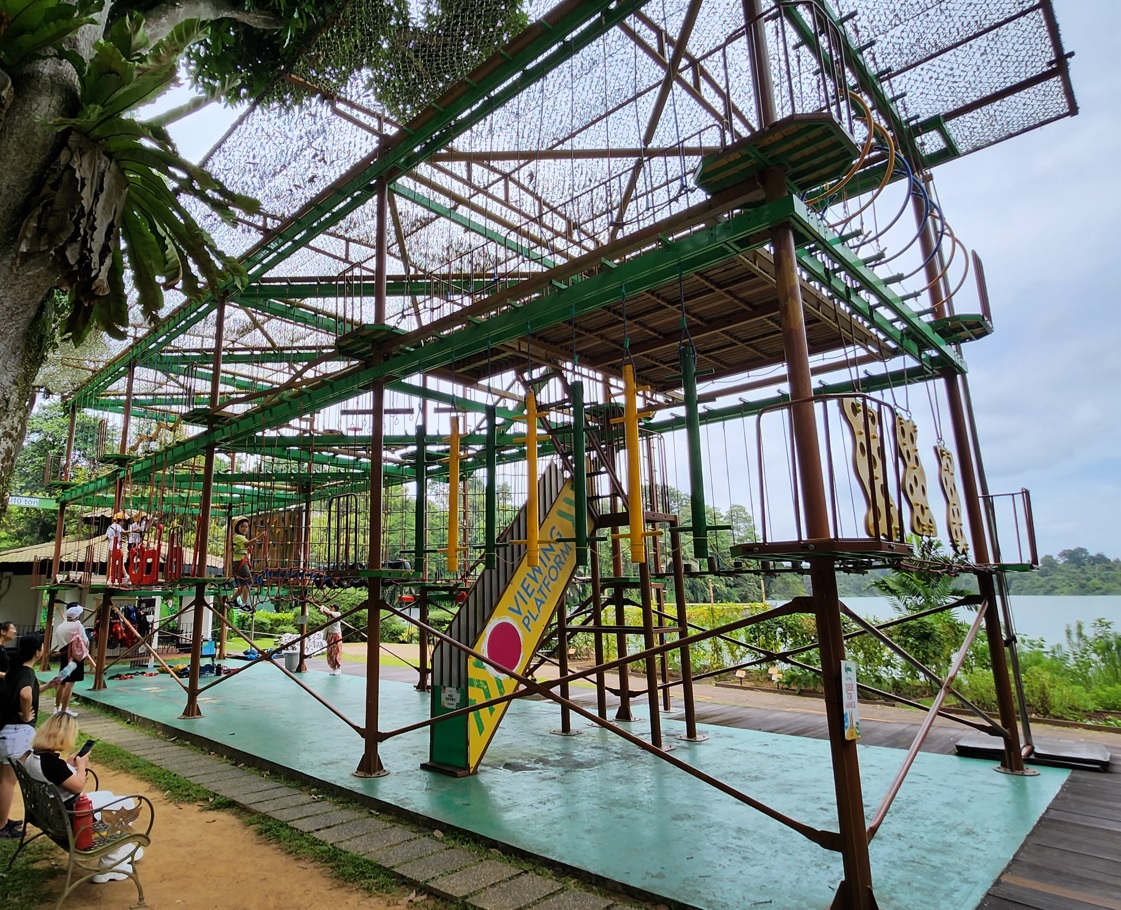 "Mini Course":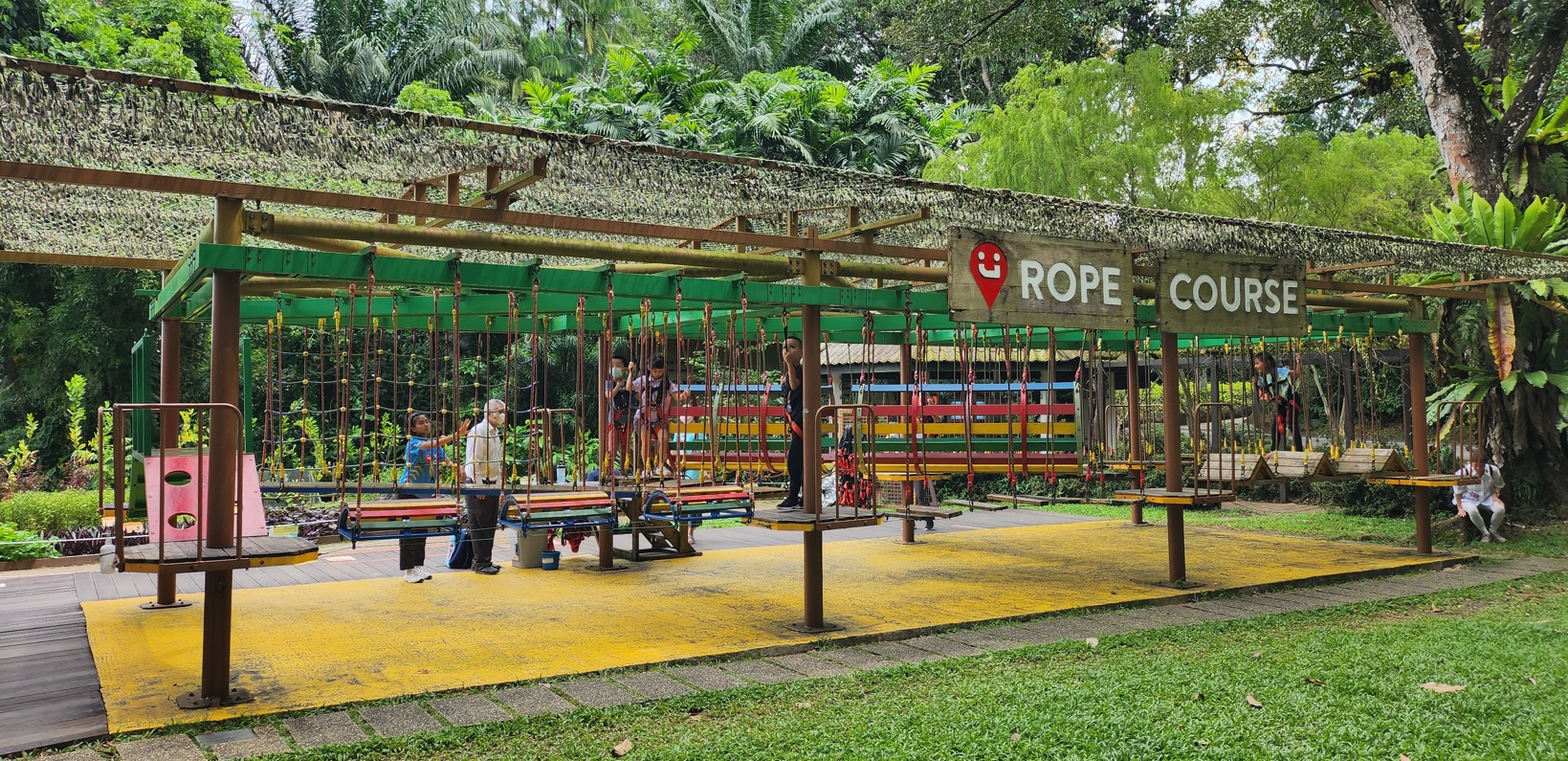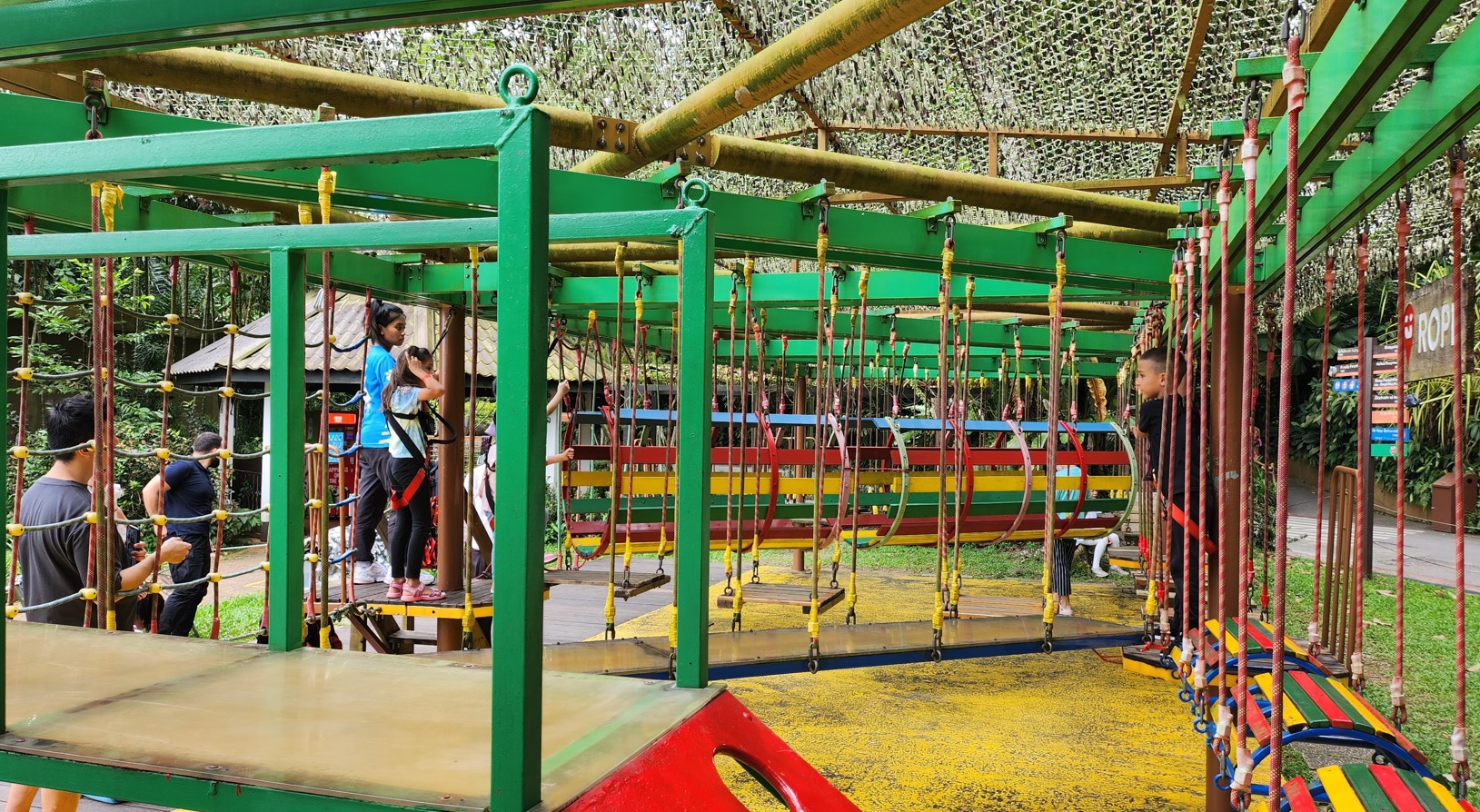 "The Real Thing" was quite tough for some of the kids. Mine did not want to continue after trying out for a while. Looks easy from the ground but when you are at the 2nd or 3rd floor, things change!
Here are some more photos of how it looks like when you are doing the course yourself!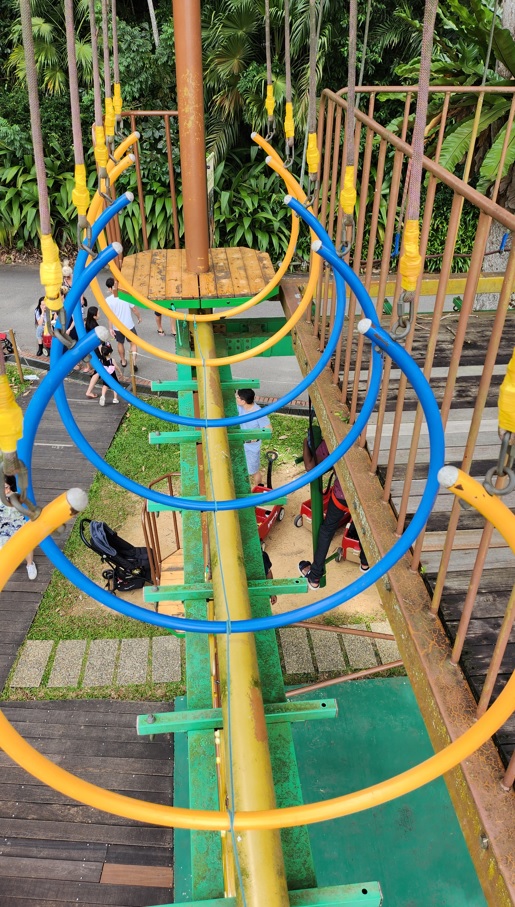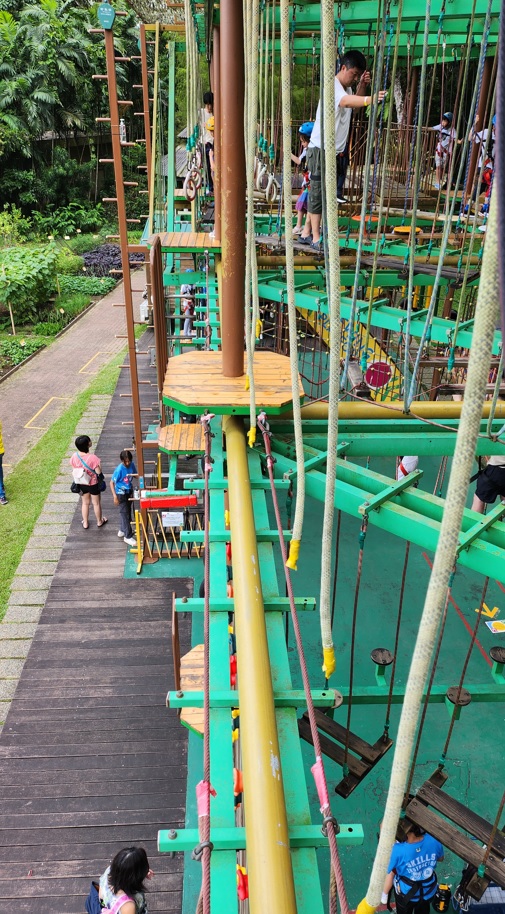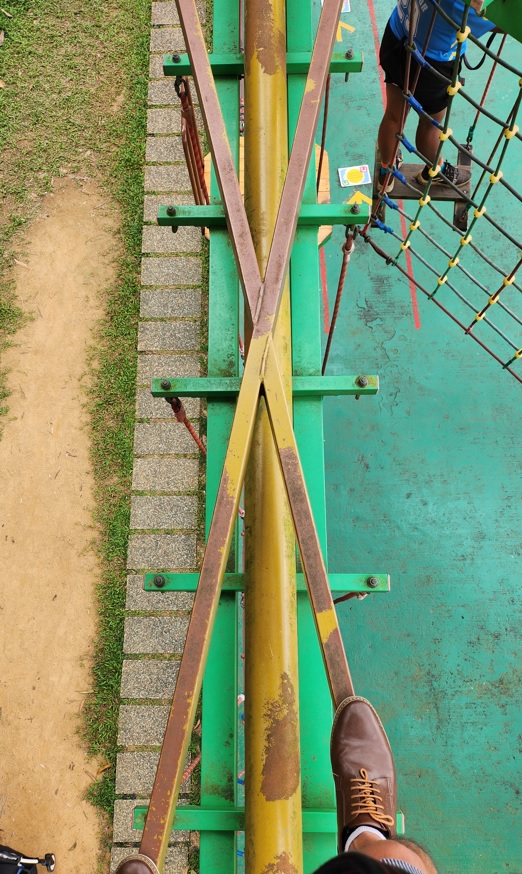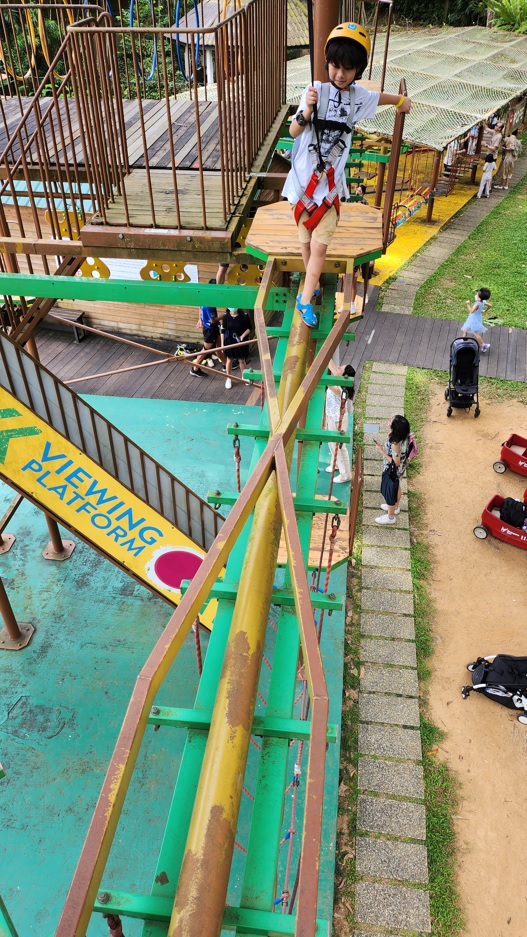 The tough one was the X looking course which did not have any poles or grip to hold onto. Another one that I thought was tough was the one with tyres as they could swing freely while you are trying hard to maintain balance. One quick tip is to tighten your shoelaces and ensure your shoe does not come off easily! Found this out the hard way!
Overall it was definitely fun (and tough!) and we really spent quite some time there, both encouraging the kids and us trying it out for ourselves! Really a rewarding experience!