The last trip of the year, to Phuket! Phuket is a nice and chill place to relax, and while most will always think of the beaches and bars, there are some places to bring kids to! There's a bunch of stuff to prepare for when bringing kids for such a trip but I won't repeat what I already posted here.
For ease of navigation, here are the quick links, Day 2, Day 3, Day 4.
Our flight was sometime in morning, and we reached the airport at around 6+ AM. There were 2 other scoot flights to Thailand, one to Bangkok and the other to Chiang Mai, so the queue to check in was pretty long! One tip here is to self-print the luggage tags and drop off baggage, which is much faster!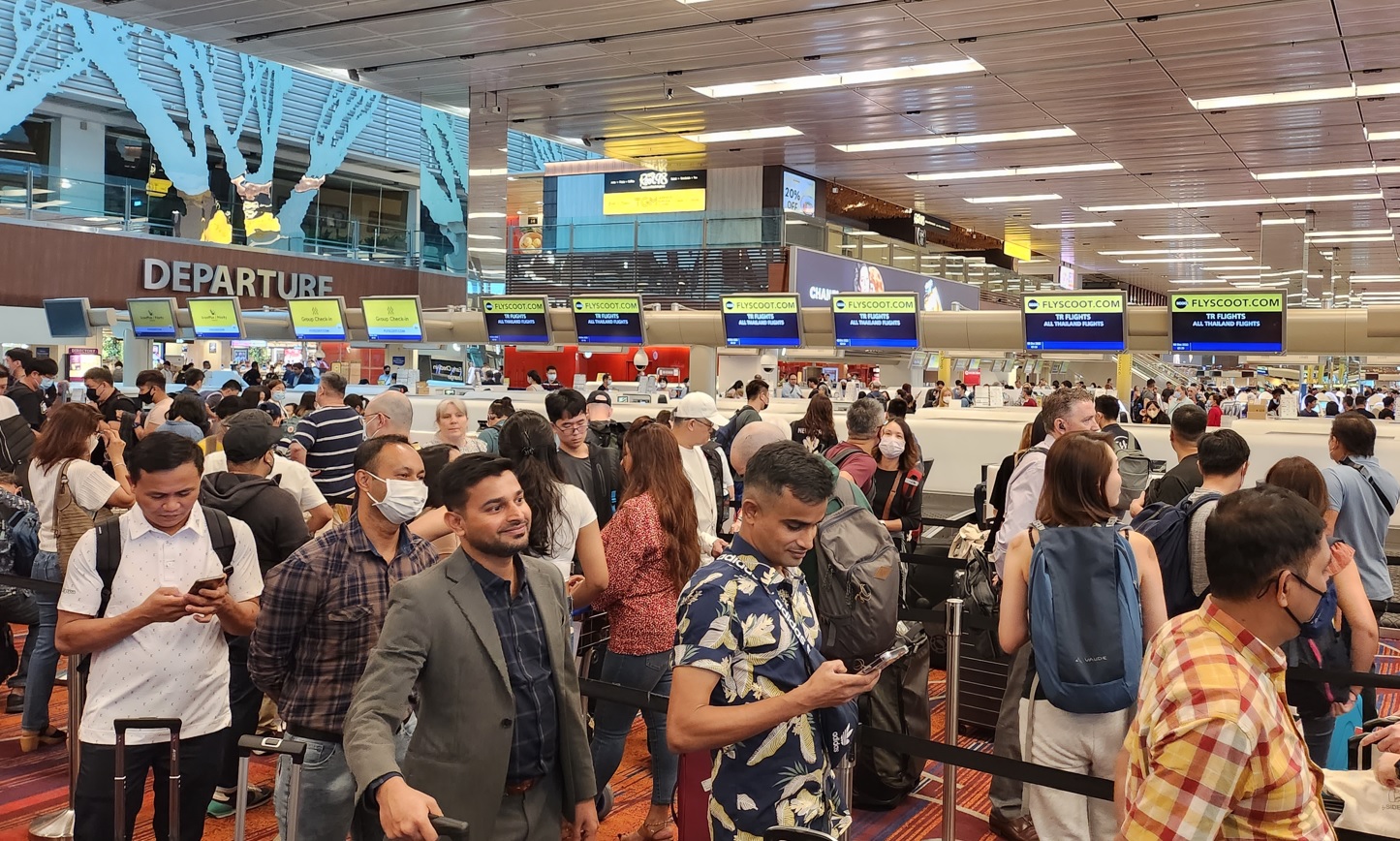 The long queue. Half the queue was behind us!
After clearing the check in and immigration, we walked around the departure floors and it was finally time to board the plane! Its our first flight out since covid started!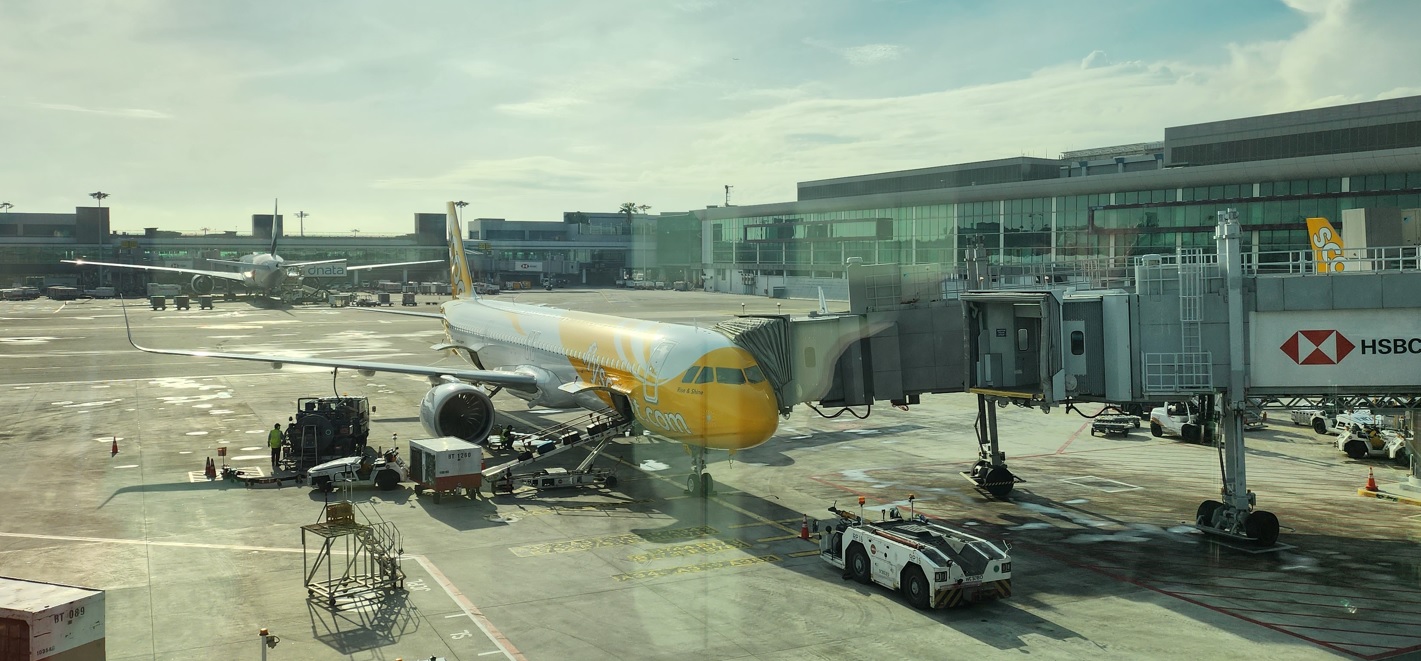 The long awaited flight!
Fell asleep immediately during takeoff and woke up right during the announcement that the plane is approaching decent. I recall that it is quite easy to fall asleep during takeoff due to cabin pressure, and there's a science to it.
| Welcome sign | Cleaning robots |
| --- | --- |
| | |

Collected our luggages and exited the airport where we saw our hotel bus already waiting for us. About one hour later we arrived at the hotel (The Senses Resort and Pool Villas - 4.3 rating) where we deposited our luggage as it was not yet check in time. There were free shuttle buses and we took one to Patong Beach to look around and have lunch.
| Patong Beach Sign | Shops |
| --- | --- |
| | |

I wouldn't say that the shops here are super kids friendly. There are a lot of bars and tattoo shops, including those that sell cannabis ever since its legalisation in June. Actually such shops are also found in many places we visited besides just Patong but those shops are really concentrated here.
Walked around abit, checking out Google ratings before we stumbled upon a decent looking restaurant - Savoey Restaurant (4.0 rating).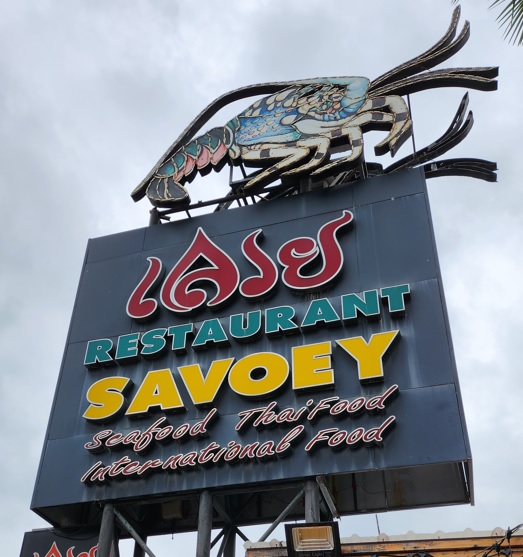 The restaurant we ate at.
The food is decent. We ordered dishes that we are familiar with and often see in Singapore as well. The overall cost is slightly cheaper than the restaurants in Singapore.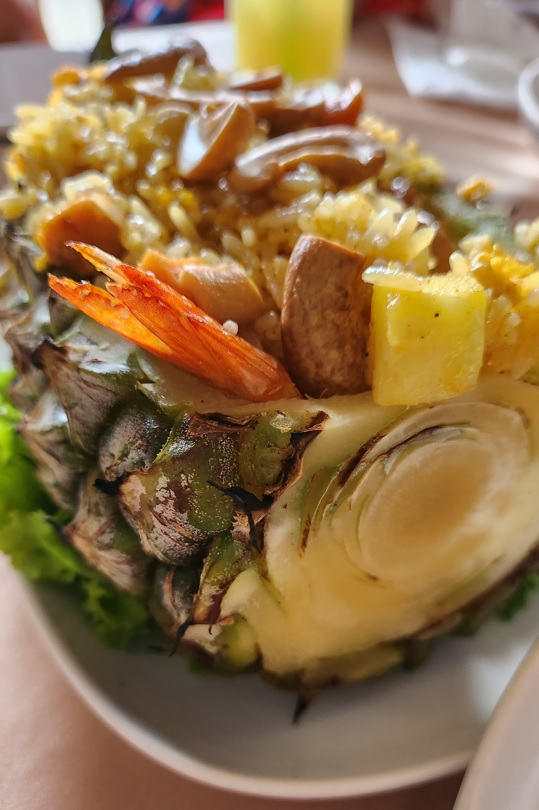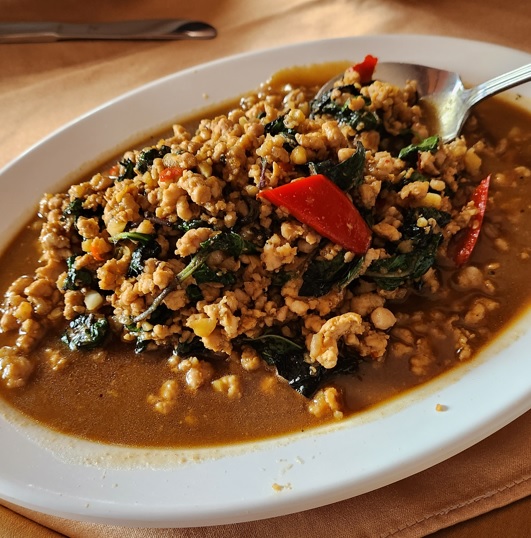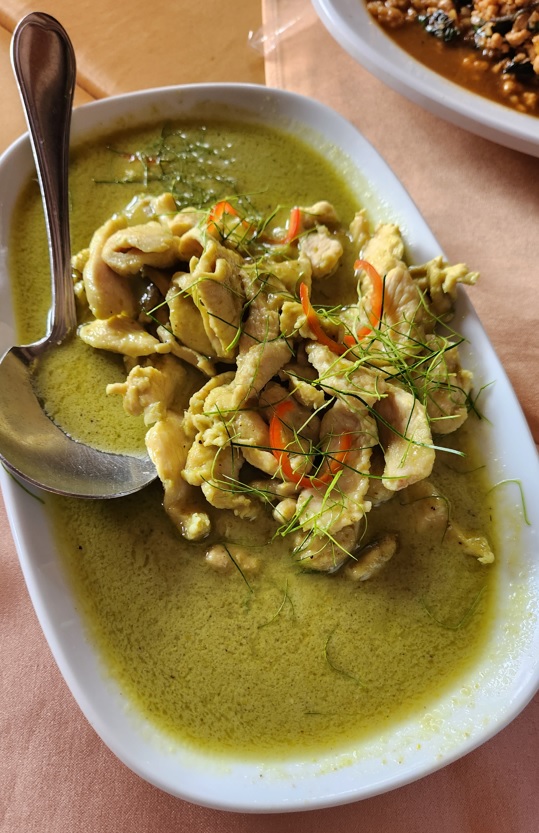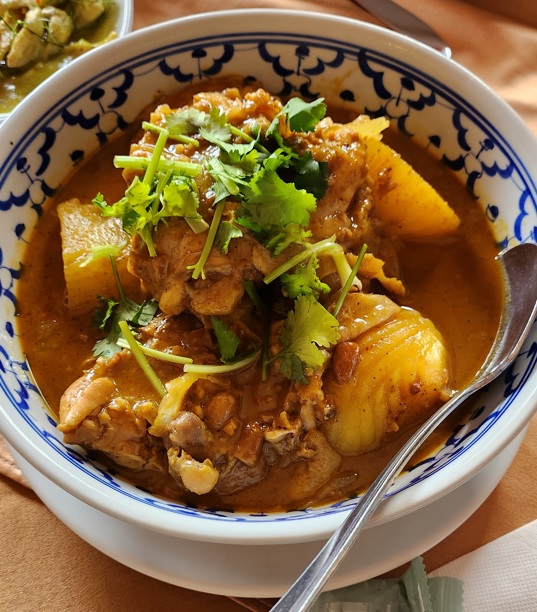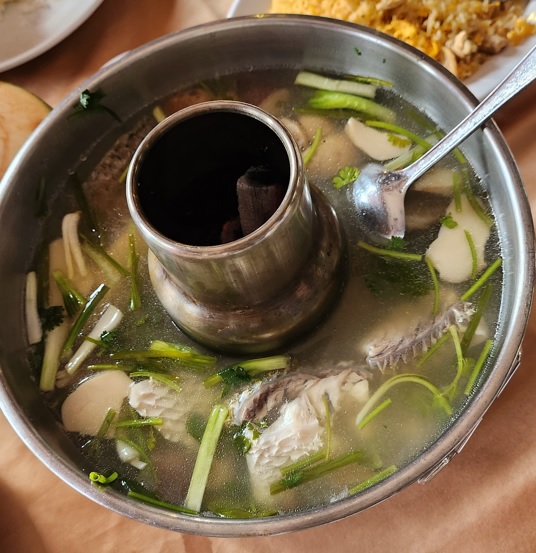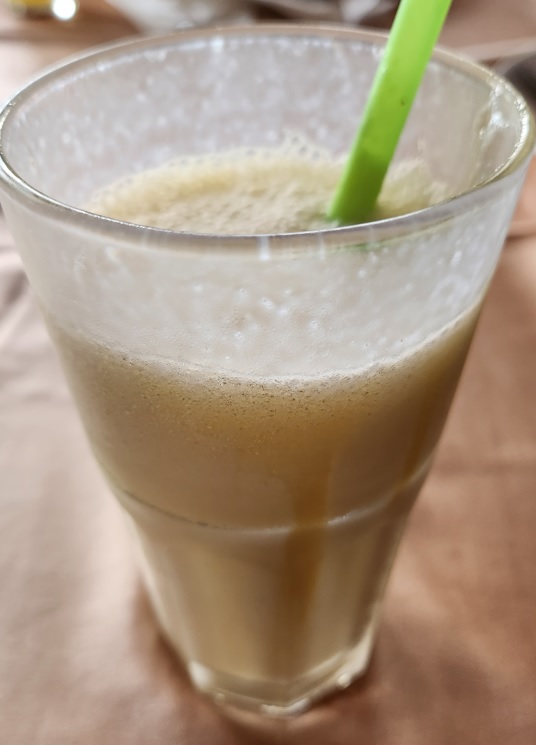 After lunch, walked to a nearby shopping centre called Big C (4.2 rating) and bought some stuff from the supermarket. Generally it looks like our local supermarkets. We got a lot of local tidbits here.
After buying some stuff, our hotel transport came to pick us up and we checked into our room. Our room was pretty nice and had a direct link to the swimming pool!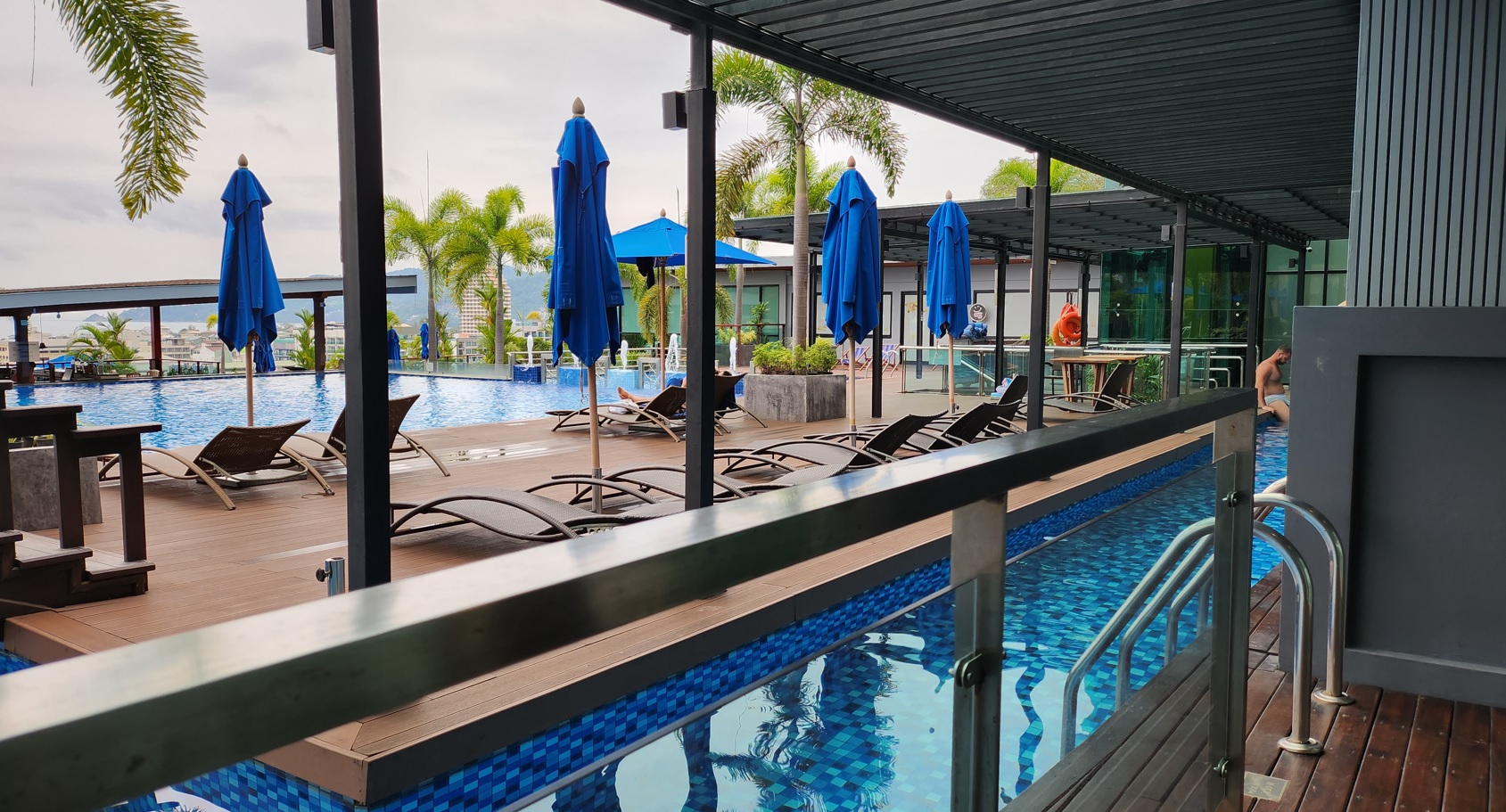 You can walk along the sides to other balconies!
We rested a bit while the kids played in the swimming pool. Not long later it was time for dinner. We pondered a while whether to get Grab food (more on this in later posts!) or go out for a walk to see what we can find outside. We took the latter option and went out for a walk.
| Steep uphill to hotel | Night view | Large durians |
| --- | --- | --- |
| | | |
The streets looked pretty quiet and the restaurants were quite empty when we went out at about 6+ PM. The restaurants soon filled up at about 7+ PM. We eventually settled at the nearby Ned's Bar & Restaurant (4.1 rating)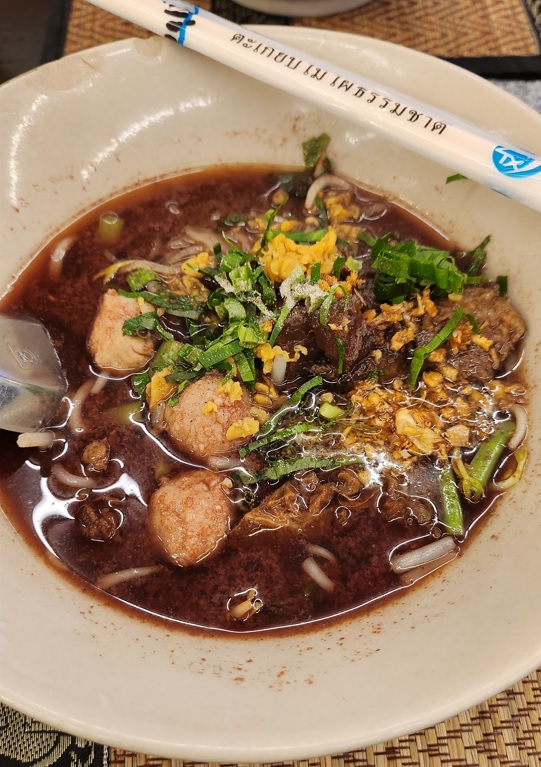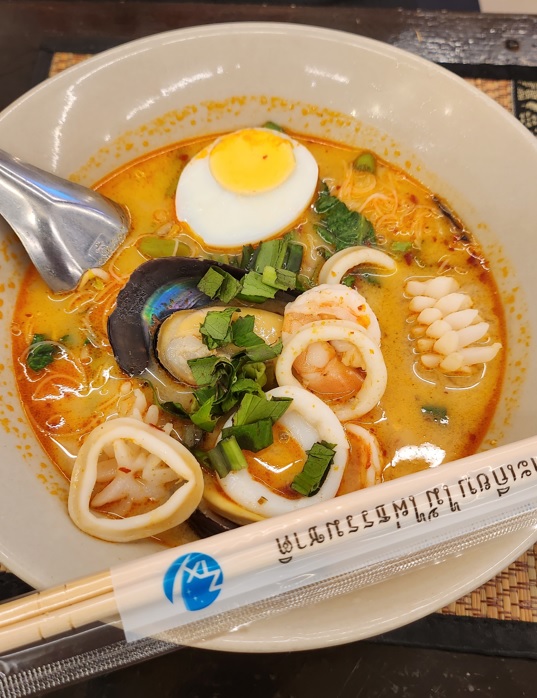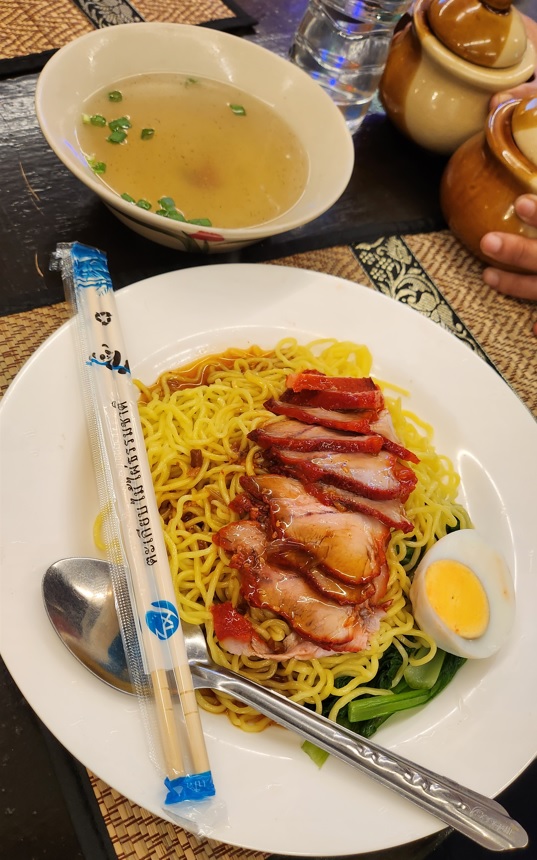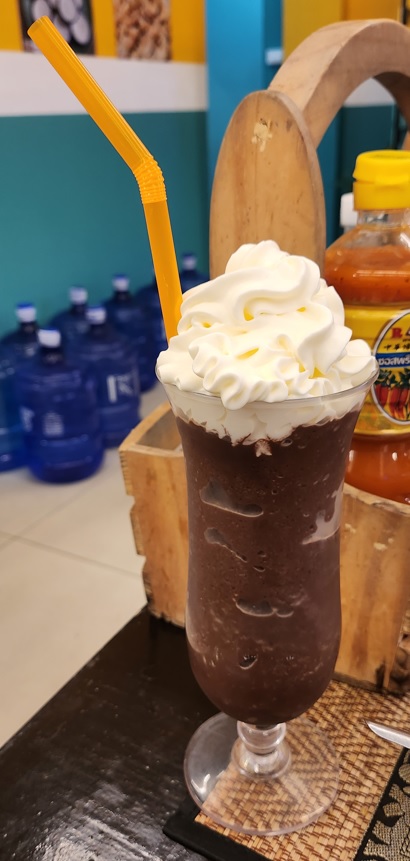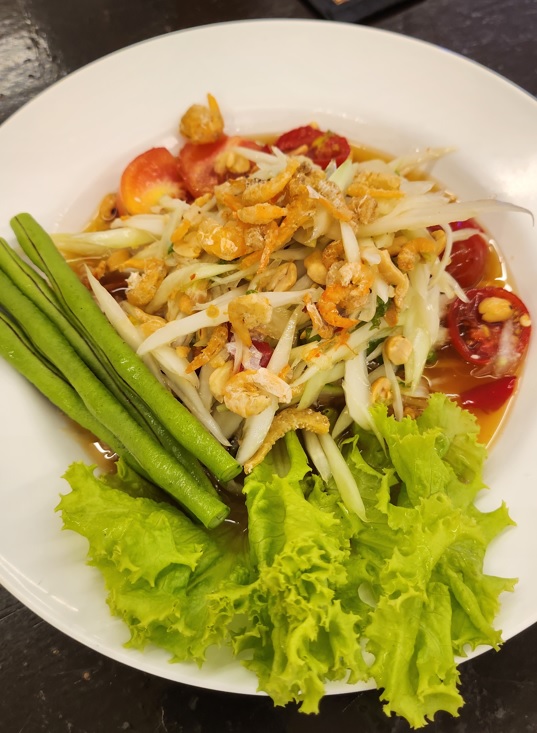 The food was good and relatively cheap. I like the salad and the raw vegetables. The wanton mee really looks similar to Singapore's except the noodle is slightly different.
The day finally came to a close! Look out for the next few posts as we head to more kids friendly places!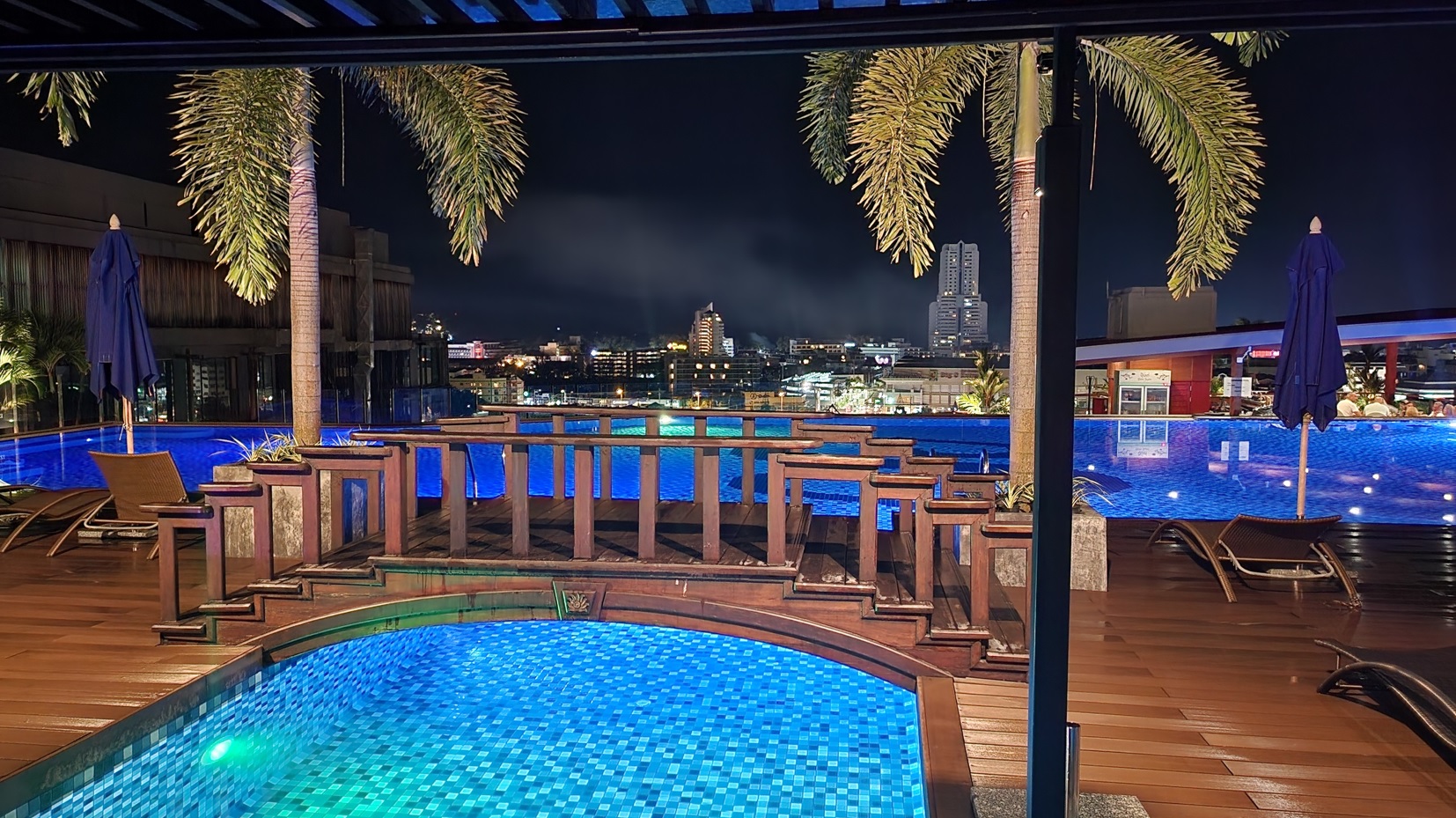 Good night!
For ease of navigation, here are the quick links, Day 2, Day 3, Day 4.