Rise and shine its day 2 of Phuket! Today we are going on a boat ride to a few islands and even do snorkeling! But first, we start off with some breakfast at the (hotel - 4.3 rating). It costs 400 Thai baht for each adult which is about S$15.50.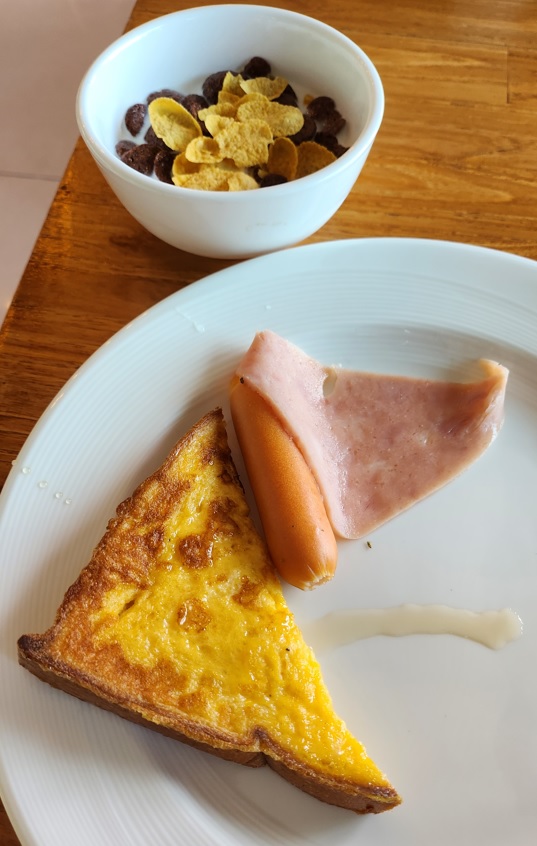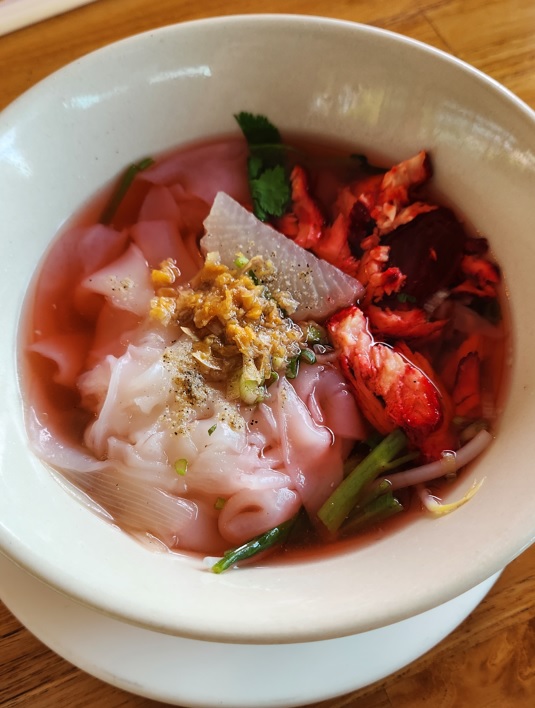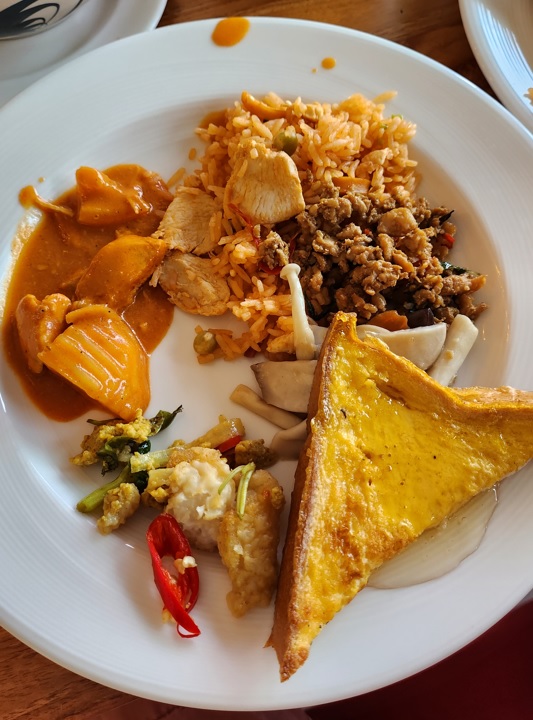 Soon after breakfast, we took a bus to a jetty to take our boat ride. It was about an hour's drive by bus. Here, we had some snacks (cookies) and water provided by the people at the jetty. They were also selling beach shoes that were waterproof and supposed to protect your feet against sharp rocks and corals in the waters. They sell it at 200 baht (S$7.80) for each adult.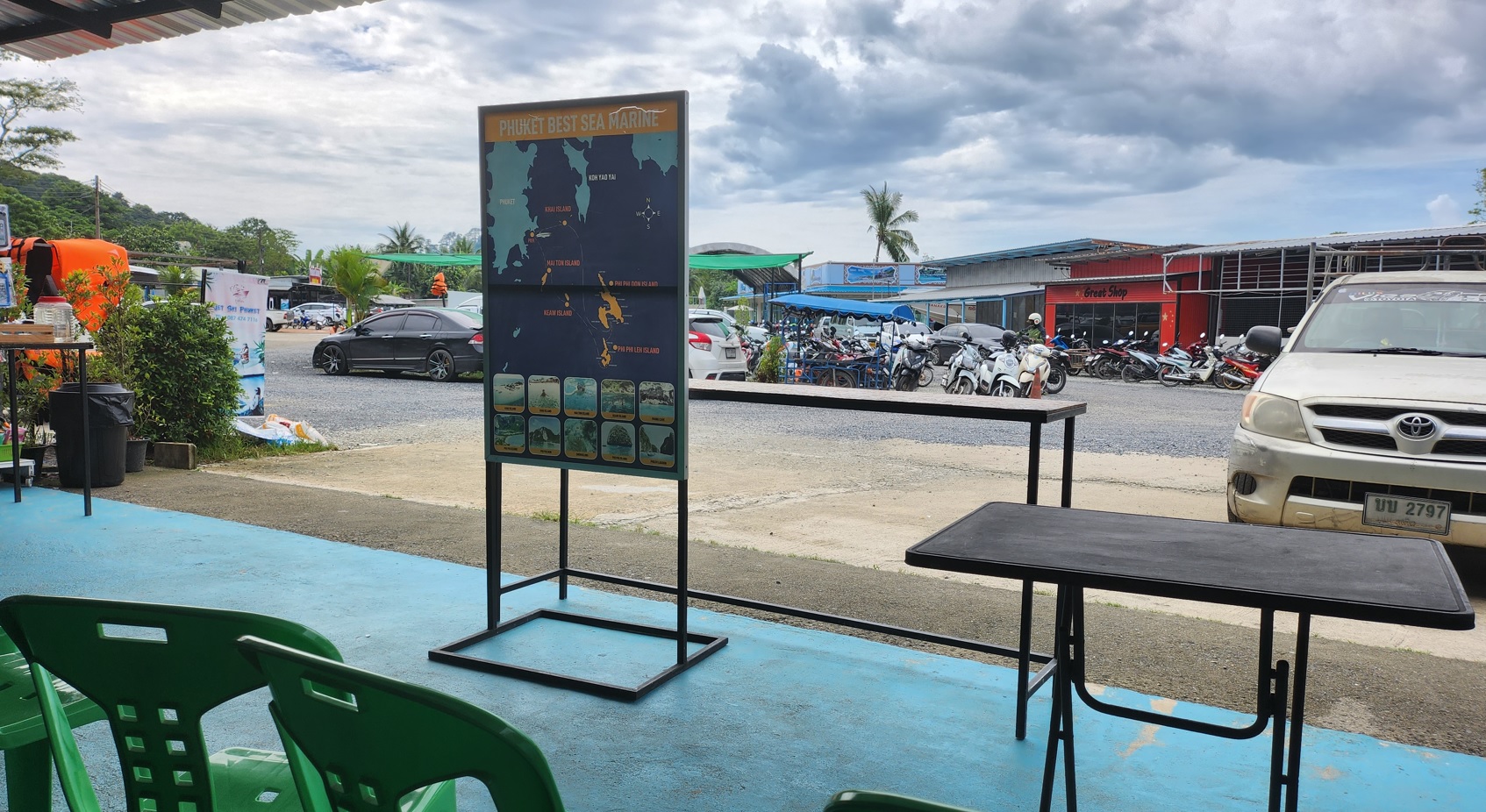 Gathering area.
Once we were done, we headed towards the boat. There were some photo taking areas here that were pretty instagrammable.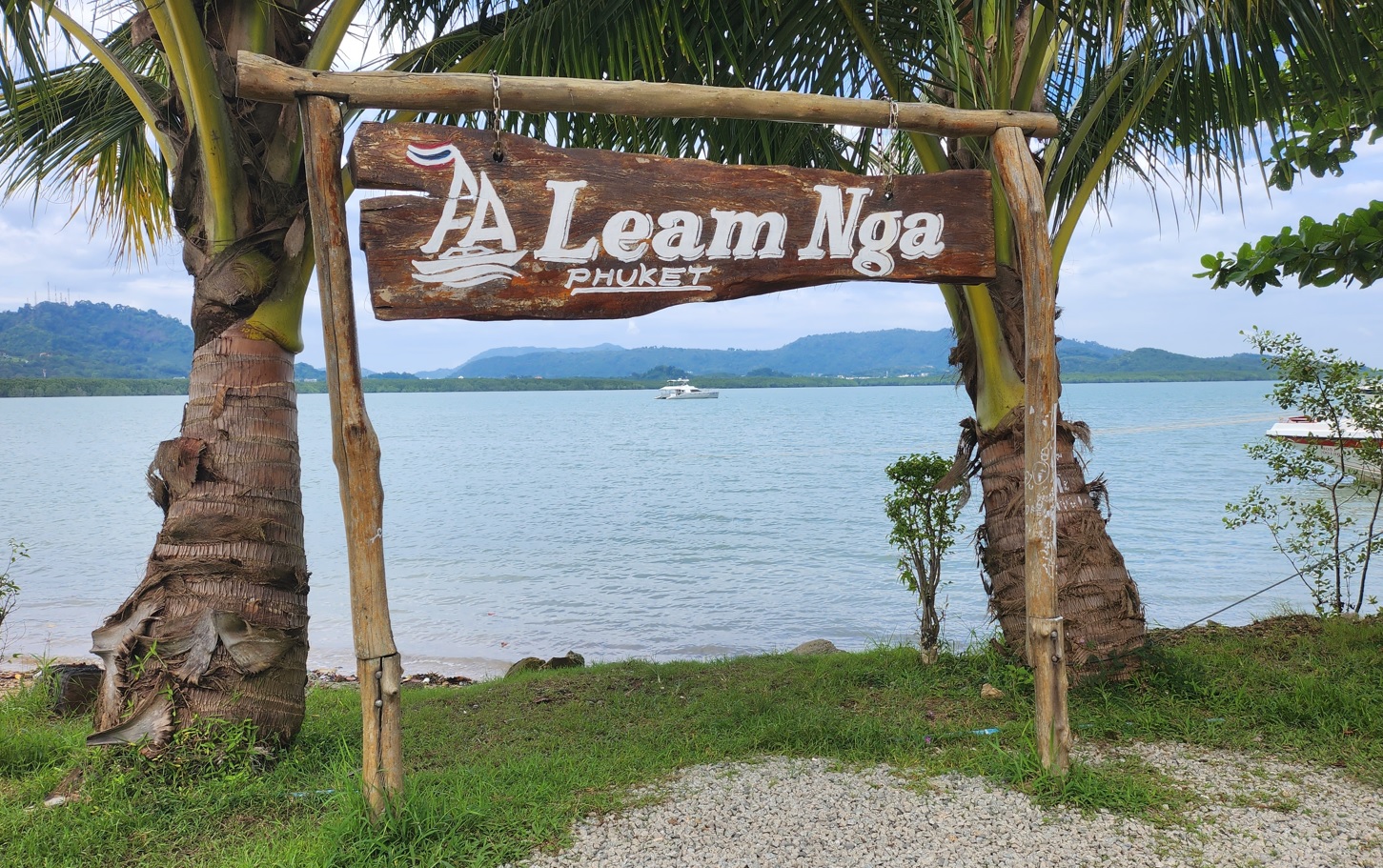 1 of the photo areas.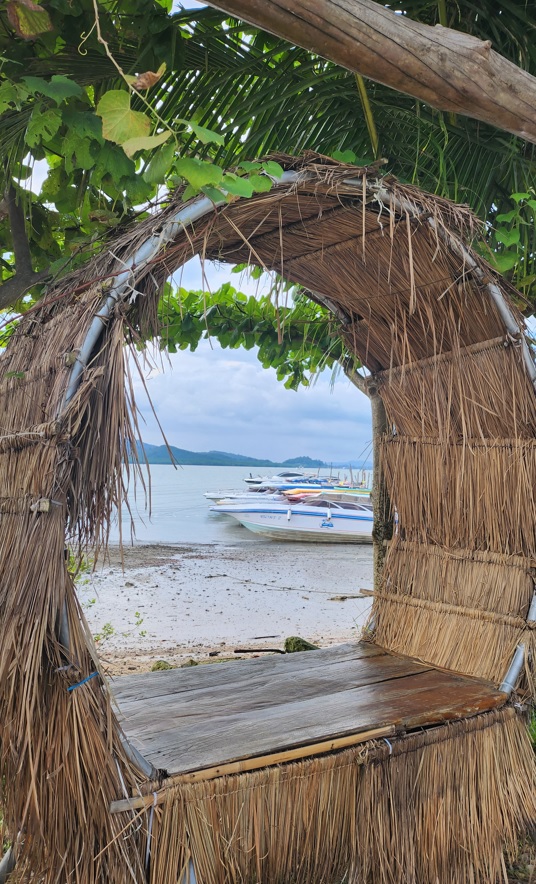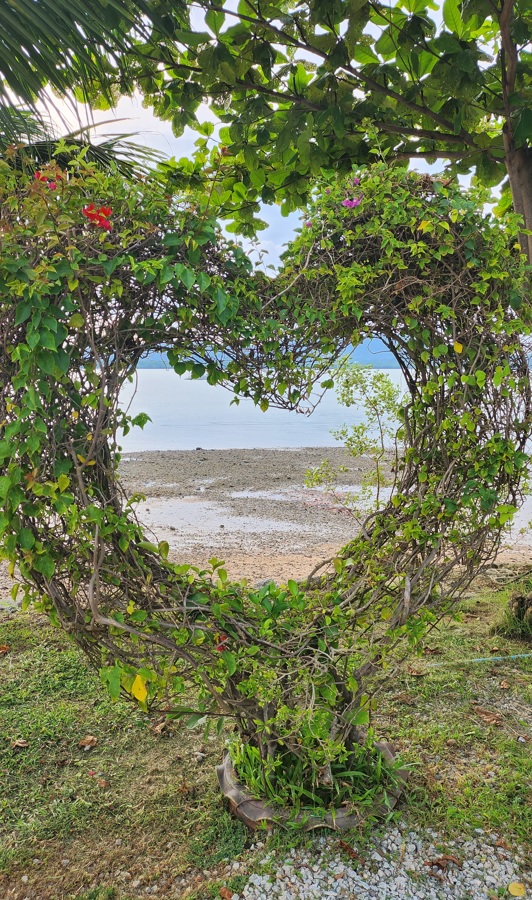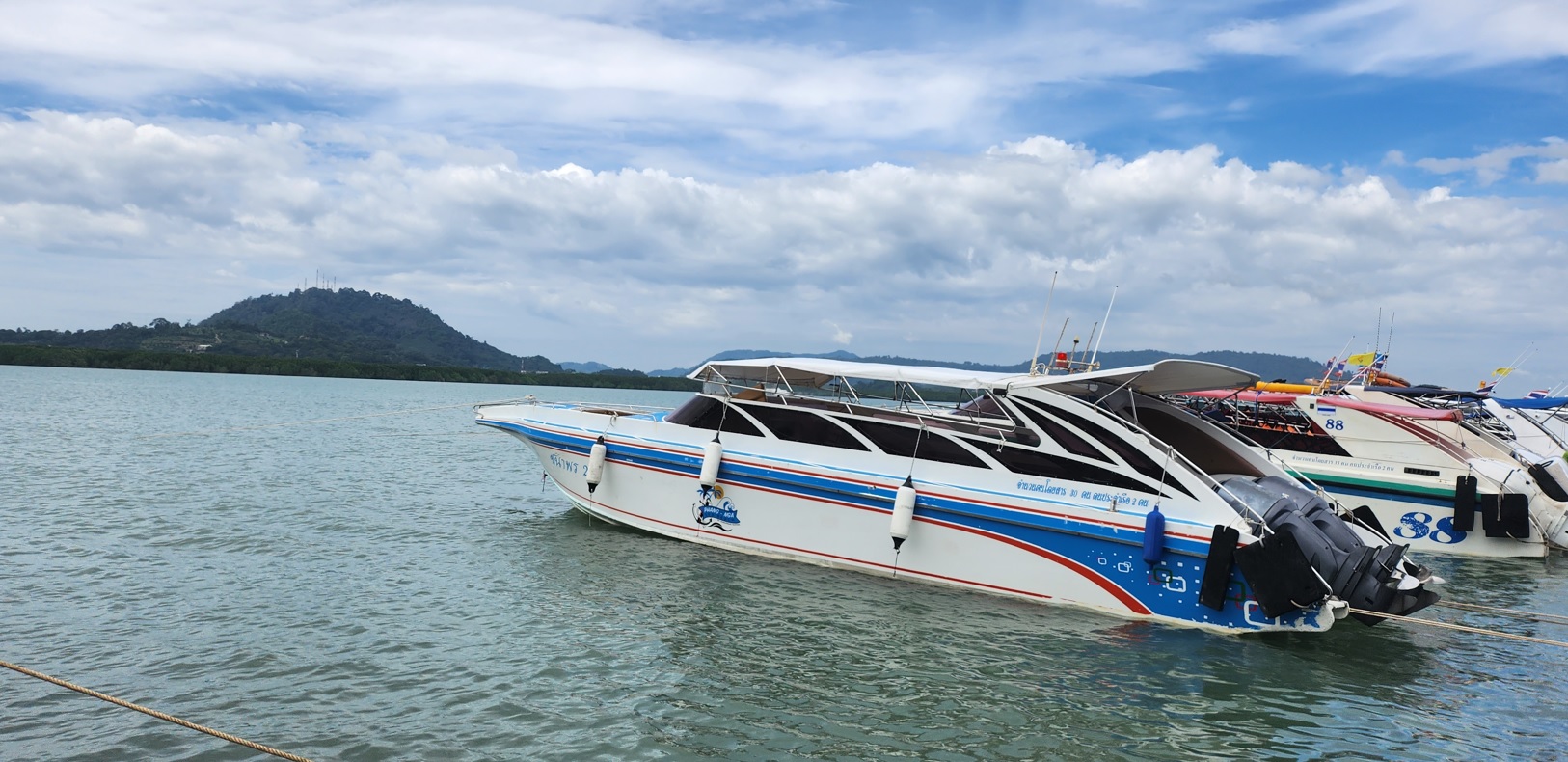 Lined up boats.
The boat ride was not too long. The breeze was great! We soon reached the first beach. There were a lot of beach chairs by the side, and the kids played at the beach sand while the adults orded food and drinks.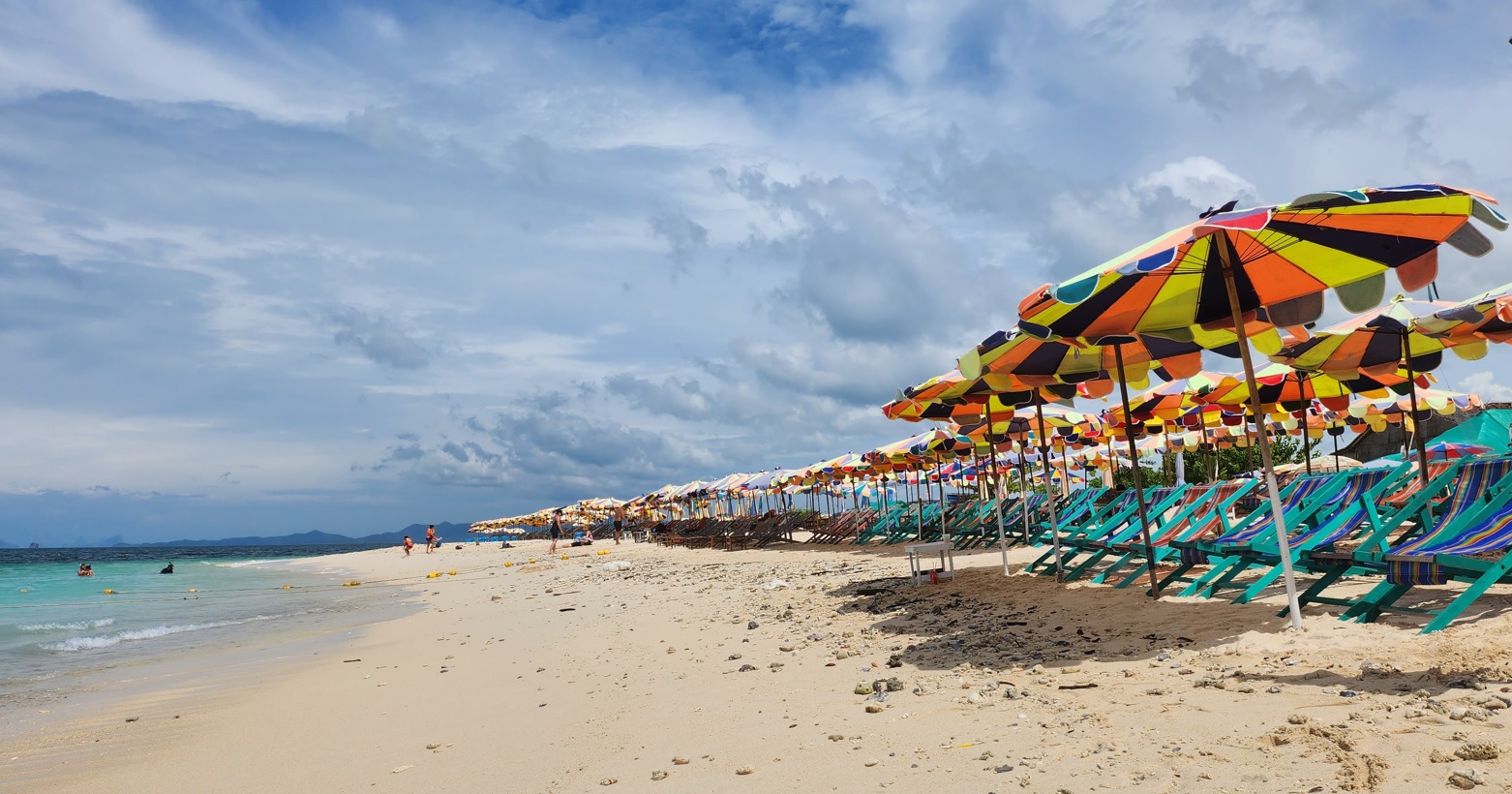 Beach chairs.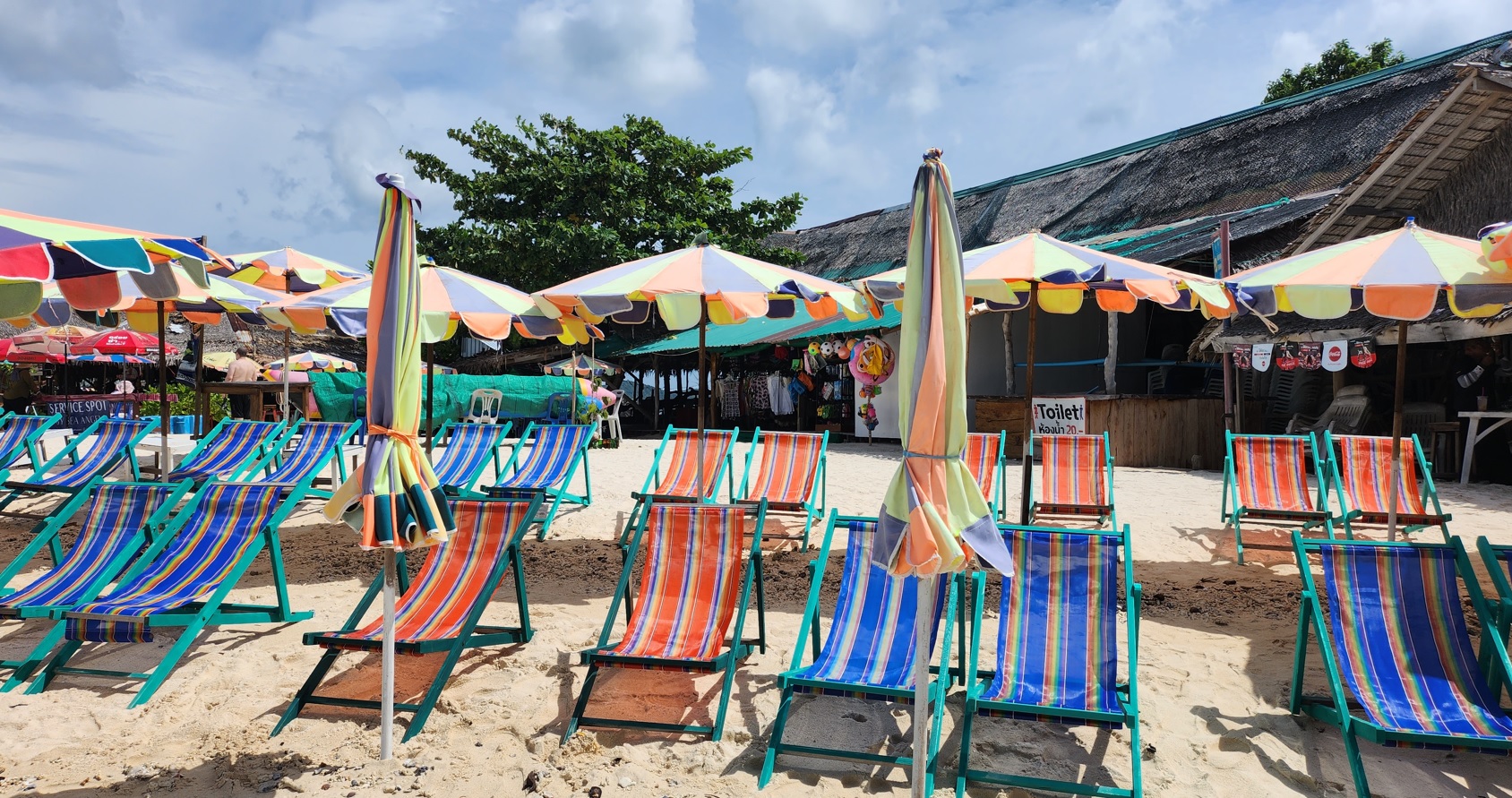 Shops behind. Toilet cost 20 baht (S$0.80).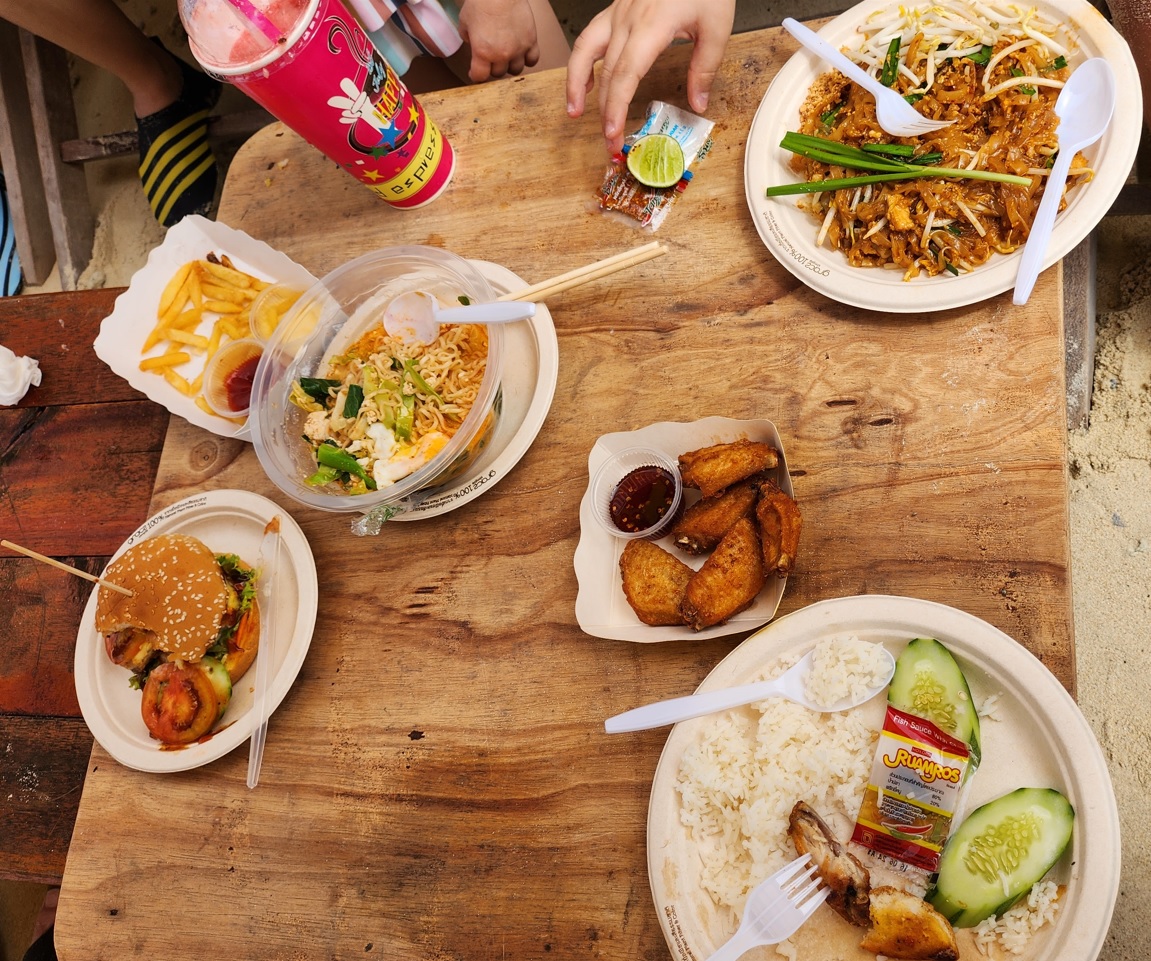 Beach food and drinks that costs about 150-250 baht (S$6-10).
Here is where we decided to also buy the beach shoes for the non-converts the first time round! Shoes went for 300 baht (S$12) now that we are on the island! A 50% increase!
Saw some chickens on the beach. Later we will see other animals in the next beach!
We left the beach after lunch as we wanted to do snorkeling and it seems nobody does it here, or at least at the part of the island we are at. The same boat brought into the middle of the sea near the shore of one of the islands and here we did our snorkeling. I did not join in as my kid was sleeping but some of the others went ahead. The waves were quite huge but the guides were there snorkeling with us. The depth of the waters was at about 4 metres.
Shortly later, we went to the next and final island and this was much better than the first. Here we saw more animals and could do snorkeling as well. There were a lot of fishes seen here.
The monitor lizard really caught everyone by surprise!
After quite a lengthy time at the beach, and having more drinks and ice cream, it was time to return.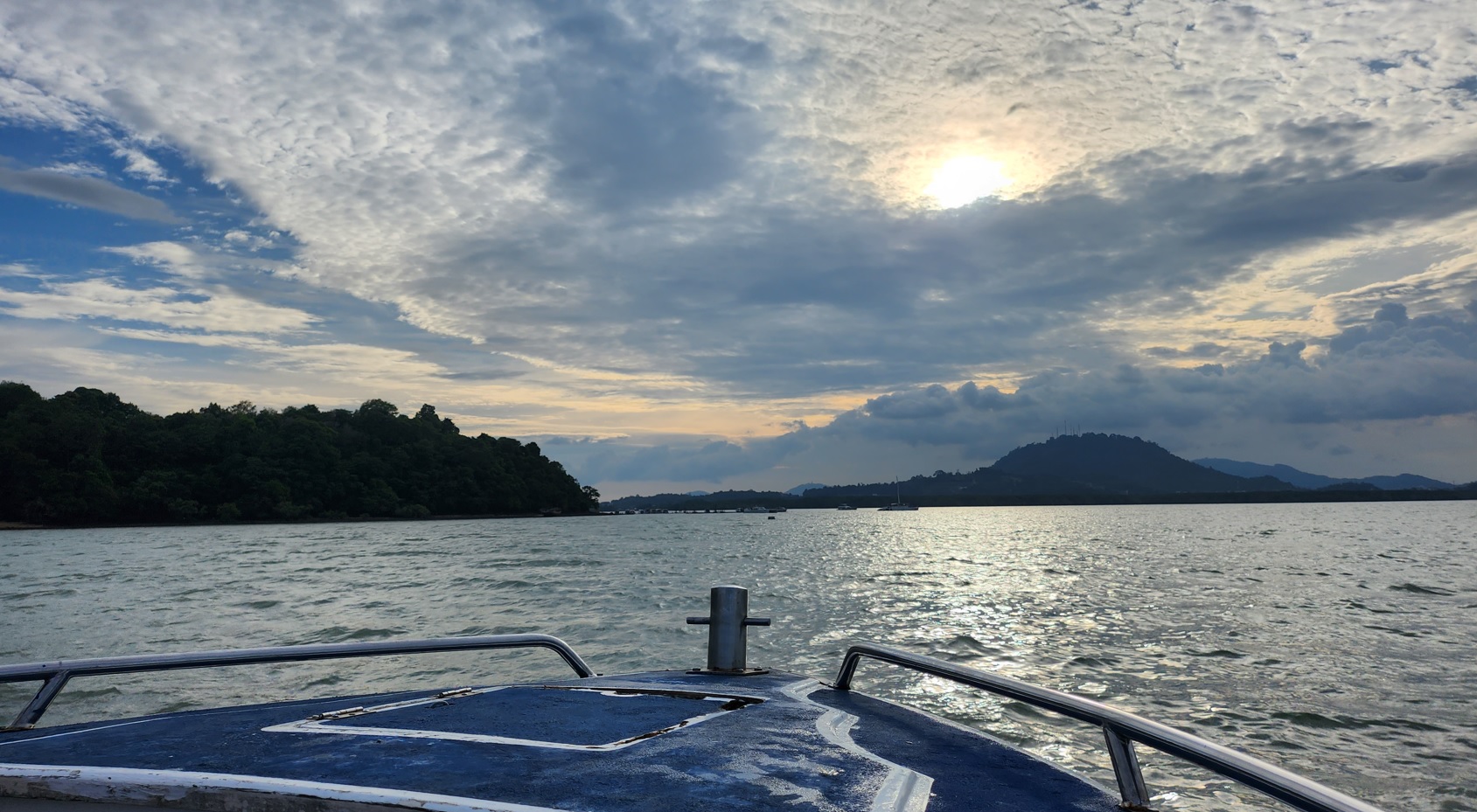 Boat ride back in the setting sun.
This time we had grabfood for dinner as it was rather late. See how we ordered here despite the app being mostly in Thai!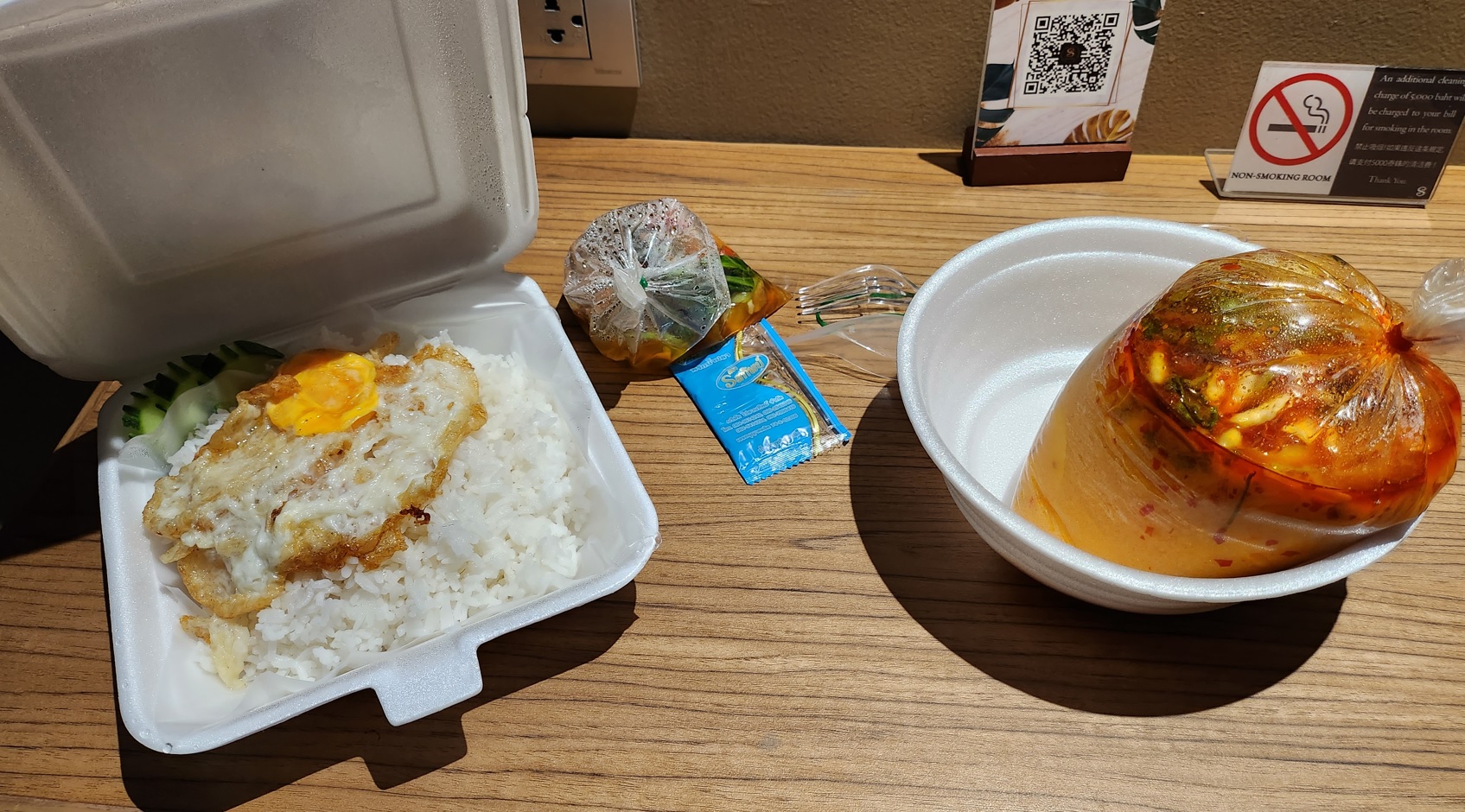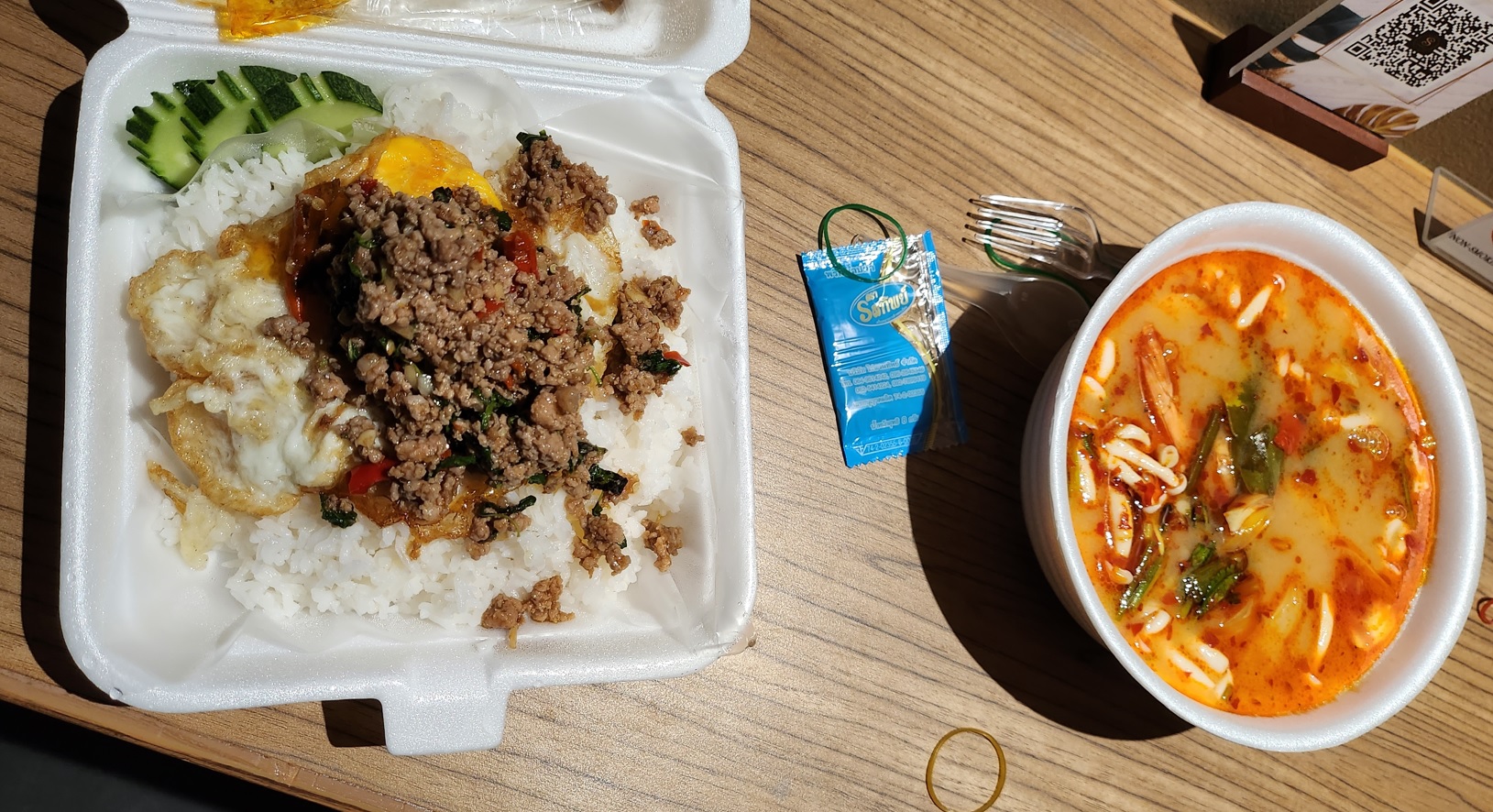 My dinner.
See you soon for the next blog post!
For ease of navigation, here are the quick links, Day 1, Day 3, Day 4.